The Test World proving ground 300km north of the Arctic Circle in Lapland had never had a caravan or motorhome on its test tracks before we rolled in 2,700 miles after starting our Arctic Adventure from its sister site, the Millbrook Proving Ground in Bedfordshire.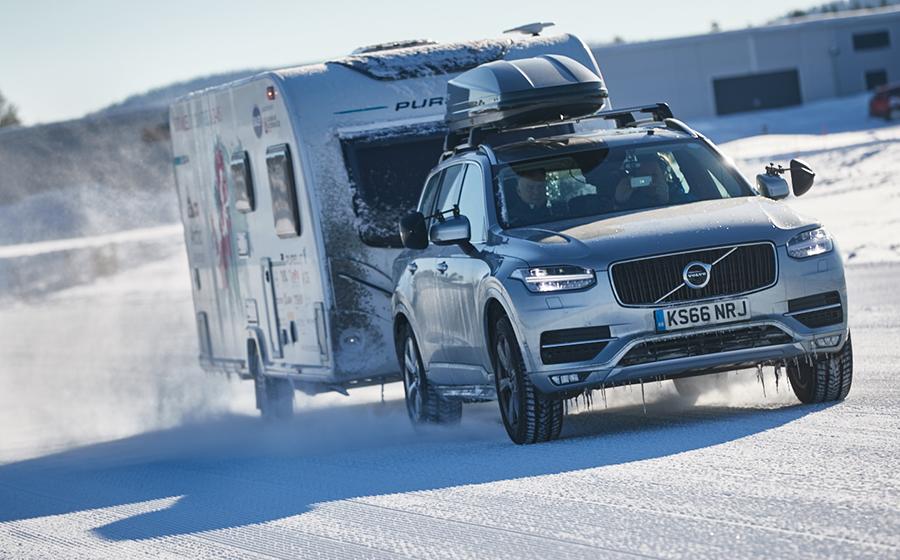 ---
Car companies and automotive suppliers use Test World for extensive tests of prototype vehicles and equipment (especially tyres) in the extreme winter conditions. We were given the unique opportunity to do braking tests with our motorhome and caravan on its snow and ice-covered tracks, get some winter driving tips, and then have a play in its own cars on the snow handling track and snow and ice circle. Test World's engineers measured the acceleration and braking times from 0-35mph and 35mph-0, respectively. We then unhitched the caravan to see what difference it made to the Volvo XC90's stopping distances.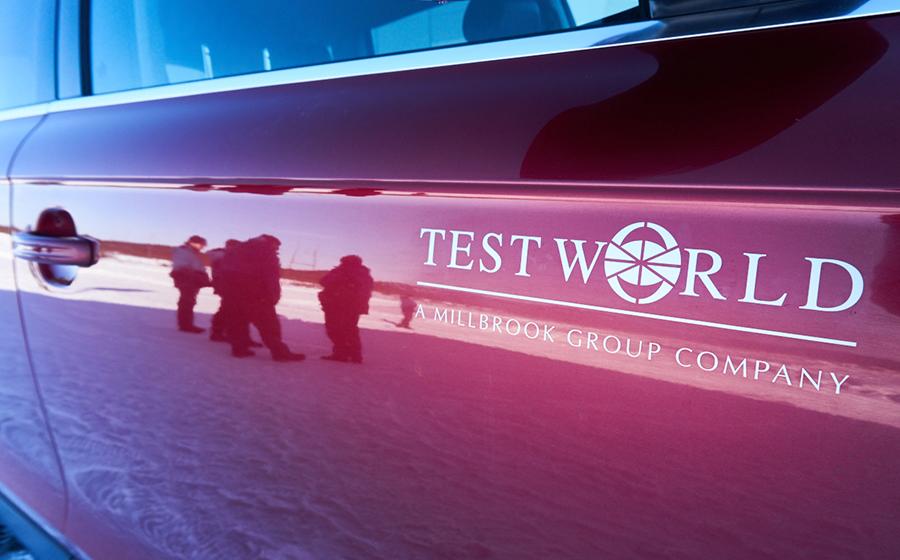 Would you expect the stopping distance for the Volvo XC90 to increase or decrease when towing the caravan? Well, although our tests were nowhere near as comprehensive as the thorough processes Test World normally undertakes, it was interesting that when we tried the braking test and the caravan brakes kicked in, the Volvo actually stopped between 1-2 metres shorter with the caravan attached. Now that's not enough data to say you're safer when towing a caravan, but it's interesting, nevertheless.
Although we'd already experienced hundreds of miles of towing on Finland's wintery roads, we listened carefully to the winter driving tips from the Test World engineer's years of experience of living and driving in Lapland.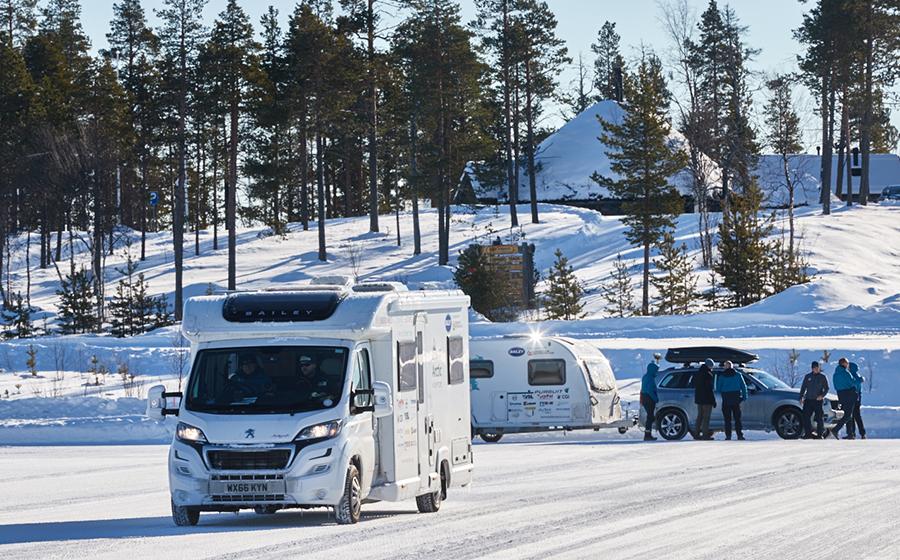 Up here, if you break down or have an accident (whether it's your fault or not), being stranded by the side of the road means you (and everyone else you're travelling with) are at risk of getting extremely cold or being hit by one of the massive long trucks loaded with logs we saw charging along these roads. It is always advisable to travel with warm clothes, a mobile phone, a decent torch and a European Travel kit (as legally required). In these conditions especially, I would probably put the warning triangle out further behind than 'normal'.
They have to watch out for reindeer on the roads too. Hitting Rudolph would not only cause a bad impact on you and your car, but might also hamper the distribution of joy and goodwill next Christmas.
Other tips included keeping your car's lights clean so you can see and be seen, avoid sudden steering wheel movements or heavy braking, and always leave extra room to stop at junctions and to pull out again so you aren't tempted to try to accelerate or brake too hard and lose traction. It all makes good sense, and certainly shows that life goes on as normal in Lapland despite all the snow and ice.
We did comment at how fast some of the locals drive on these roads. I guess they have the experience and confidence to do it (and sometimes studded tyres). Our own confidence at towing on roads of packed ice and snow improved vastly during our time in Finland. Fitting winter tyres to the car, caravan and motorhome was definitely a huge help (and a legal requirement here). They have Nordic winter tyres in Finland designed for their extremely low temperatures.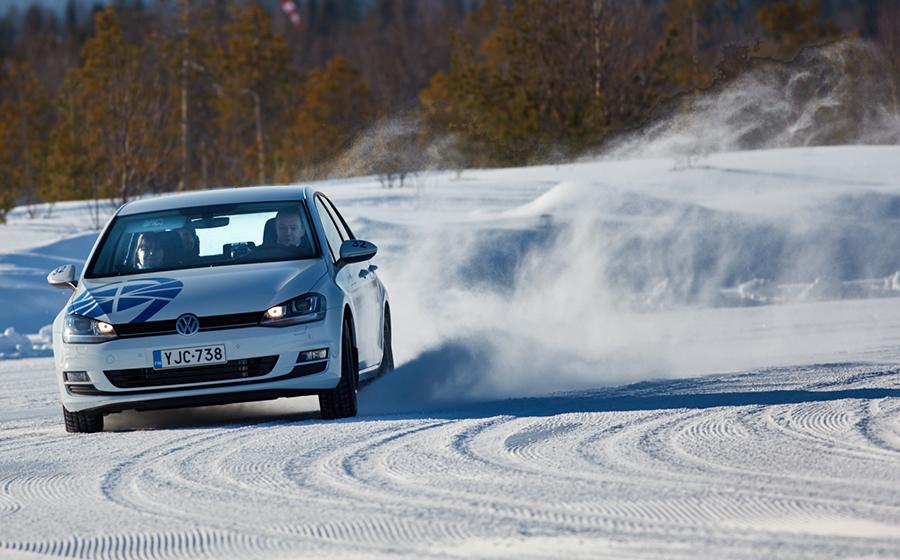 The Arctic Adventure has certainly proved that it's possible to have a fun winter caravan or motorhome holiday in Lapland, so the next time it snows in the UK, don't let it stop you enjoying your caravan or motorhome. Get some winter tyres, drive carefully, be prepared and enjoy the snowy outdoors.