We are passionate about the performance of our products, which is why we go to great lengths to ensure that every aspect of their design is thoroughly evaluated before they go on sale. By concentrating on fewer but more significant new product launches we can push our vehicles harder, further and longer during the assessment process to allow us to continue to set industry performance standards. Read on to find out more about the types of tests we carry out.
All new ranges, for example, are subjected to cold chamber tests to ensure that our caravans and motorhomes are genuine four-season vehicles which can be used in all weather conditions.
The market-leading thermal properties of the Alu-Tech bodyshell gives our products a tremendous advantage in this area, but we also work very closely with our heating system suppliers, in temperatures as low as -15 degrees centigrade, to ensure we achieve the best possible results in thermal insulation classification.
You can read more about how we cold chamber tested the Unicorn Series 5 and it surpassed the Grade 3 Heating & Insulation Test in our blog post here from July 2021.
View full screen gallery
i
The Bailey Unicorn Series 5 inside the cold chamber
i
Monitoring the temperature from the outside with a thermal imaging camera
i
Icicles forming on the Unicorn Series 5 as the temperature reaches -15 degrees C
i
Attaching the water to test the onboard water systems
i
Some of the probes installed in the caravan to monitor the temperature
i
Monitoring the temperature inside the caravan with a thermal imaging camera
When required full structural evaluations are carried out through a series of accelerated life tests at the international renowned Millbrook Proving Ground.
Bailey pioneered testing here a decade ago as part of the development process for its ground-breaking Alu-Tech construction system and we return there regularly to ensure that all new design concepts are thoroughly assessed.
This type of simulated structural durability testing creates conditions far in excess of what a caravan or motorhome is likely to encounter and gives owners the reassurance that their Bailey leisure vehicle is capable of providing them with a lifetime of use.
View full screen gallery
i
On the rough terrain of the Belgian Pave test track at Millbrook
i
Testing across twist humps
i
On the high speed circuit
i
Taking a corner on the high speed circuit
Safety considerations are of paramount importance in any new vehicle design, which, in an industry first, is why Bailey decided carry out a series simulated crash tests on its original motorhome prototypes.
Again using the facilities at Millbrook the results of these trials prompted design changes to the vehicle floor and furniture to enhance passenger protection. Included now as standard on every Bailey motorhome these unique features make our vehicles some of the safest available today.
Trailer stability testing
Our long-term partnership with the University of Bath into the study of test trailer stability has also yielded dividends in terms of caravan safety. The findings of the research showed that concentrating weight over the central axle makes the caravan more stable and this became one of the central design principles of our ground-breaking Alu-Tech bodyshell construction system.
This coupled with the inherently low unladen weights of all our caravans means Bailey continues to enjoy an enviable reputation for unrivalled reputation for superior on-the-road performance.
We don't just put our vehicles through the tests we've talked about so far, we also take them on real life journeys to show just how far you can go in a Bailey caravan or motorhome. From the Arctic Circle to the middle of the Australian Outback, read on to see how our products stand up to the harshest of environments.
You can also find out more about each of our Bailey Adventures here
West to East across the Australian Outback
Simulated track testing is one thing but we believe that nothing actually putting your products through their paces yourself in challenging real-life situations. Which is why in 2015, together with Bailey Australia, we took two Alu-Tech caravans on a 3,500-mile journey through the centre of the Australian Outback. During the two-week trip they stood up to everything the elements could throw at them and proved they could hold their own in even the toughest conditions.
Buoyed by this success, in 2017, we embarked on another marathon endurance test, this time with two caravans and a motorhome on a 5,000-mile trip to Northern Finland inside the Arctic Circle. The circumstances there could not have been more different from those in the Red Centre of Australia but once again they took everything in their stride, proving that they are genuine go anywhere and do anything vehicles.
Watch Part One of our Arctic Adventure feature video below and then move to our YouTube channel to see Part Two
Bristol to the Bosphorus Challenge
The most recent long-distance travel challenge saw us set off on a 5,000-mile intercontinental caravan and motorhome adventure.
This time the company took two caravans and and one motorhome from the company's South Bristol production facility, across Europe, over the Bosporus strait in Turkey and into Asia as far as the coast of the Black Sea and then back again. In total, this marathon journey took 21 days to complete and saw the team visit 21 countries in the process.
Other than the distances involved, the main obstacles on this journey were man-made. Variable road conditions, unpredictable local driving habits and overly bureaucratic border controls at times made this the most challenging expedition to date.
Watch Part One of our Bristol to Bosphorus Challenge feature video here and then move to our You Tube channel to see Part Two
Compliance with industry codes of practice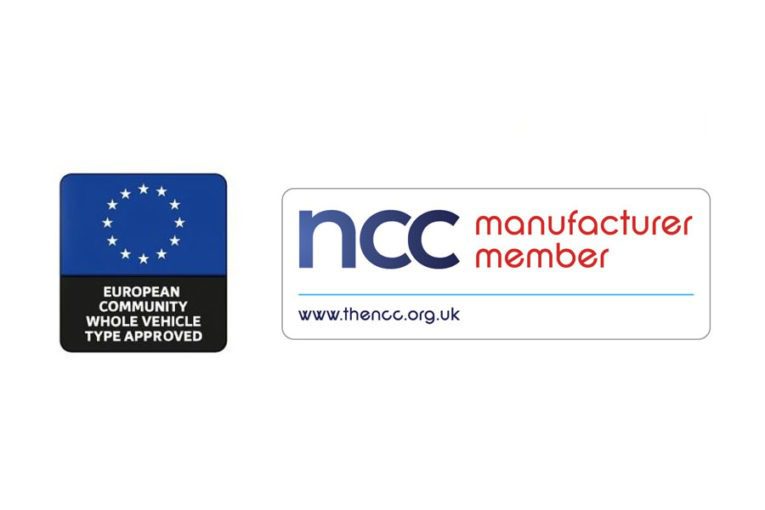 Finally to ensure that all our leisure vehicles are compliant with both stringent  European Standards, British Legislation and industry codes of practice relating to health and safety they are fully certified by The National Caravan Council.
Plus, to ensure they all meet stringent European directives that govern the design and build of all road vehicles every Bailey leisure vehicle has European Whole Vehicle Type Approval. These certificates give our customers that additional peace of mind that their Bailey caravan or motorhome is both legal and safe.