Before the Bailey of Bristol 'Arctic Adventure', my ice road experience was limited to re-runs of Ice Road Truckers on the TV but our route to Ivalo, Finland gave us the opportunity to take to the ice with a caravan in tow.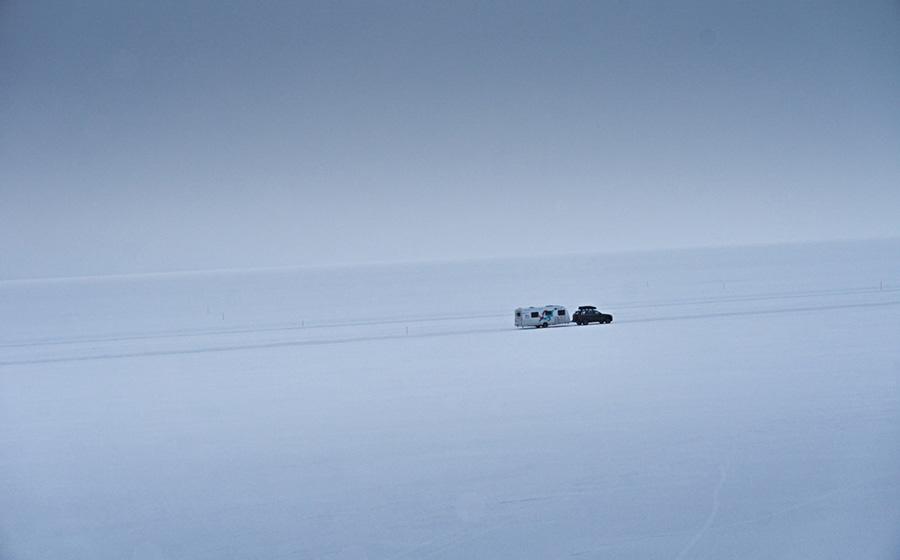 ---
This part of our trip wasn't set in stone however and as with many things in the Arctic, it was dependant on mother nature and how she felt rather than sufficient time being built into our itinerary.
Travelling with a Volvo XC90 and a Bailey Pursuit, we needed the ice to be thick enough to support 3500kg, which created its own problems as ice road weight limits vary with traffic ranging from a small family car in colder parts of Europe to articulated behemoths inside the Alaskan Arctic Circle.
The Finns have several ice roads open during the winter but the one in our sights was the 10km whopper that runs from Oulu to the island of Hailuoto. Details were scarce before the trip with the only real snippet being a report in the Finnish press predicting an opening time somewhere towards the end of January. We'd just have to keep our fingers crossed that temperatures would continue on a chilly theme so that we could drive across this section of frozen sea in early March.
Having discussed this part of the 'Arctic Adventure' many times during the various planning phases, arriving at the entrance to the ice road gave an odd sensation, especially when confronted with an unassuming sign pointing towards an island six miles away that couldn't be seen from the shore.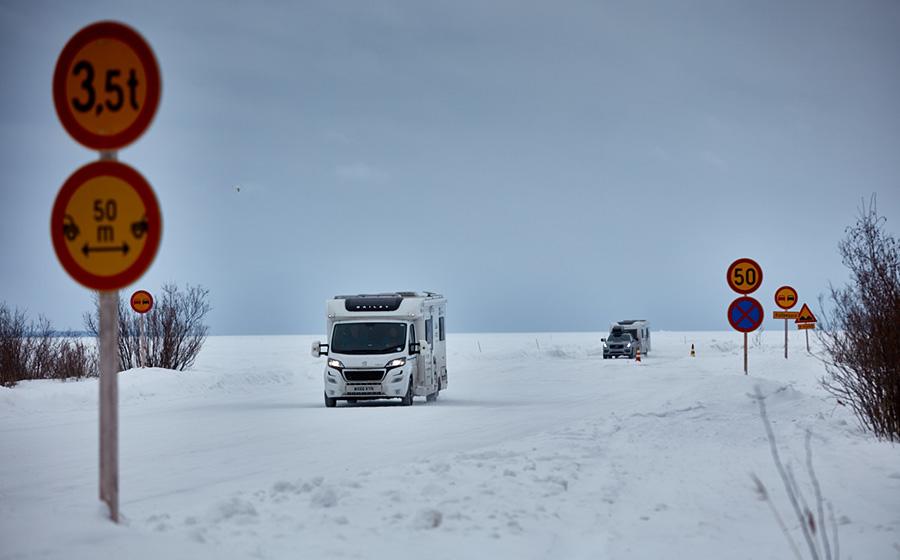 The weight limit signs at the beginning of the ice gave this nail-biting part of the trip the green light especially as we'd checked and double-checked our actual combined weight. Entering the point of no return, the snowy landscape made it difficult to differentiate between land and water with the only clues being a treeline that suddenly stopped and a small hump that signalled where land finished and sea began.
Watching local cars crossing the ice boosted our confidence and with winter tyres, grip was surprisingly good despite an icy rather than snowy surface. By the time I reached the halfway point, I was happily sitting at the 50kph speed limit, towing a caravan out to sea, watching as Hailuoto gradually appeared on the horizon.
Ice Road Truckers may have baited my hook but going ice road caravanning took the trip to an entirely different level.