It all started with a single caravan...
The first Bailey caravan, the Maestro, was built by Martin Bailey in 1947 and was subsequently sold at Ashton Gate market in South Bristol for the sum of £200.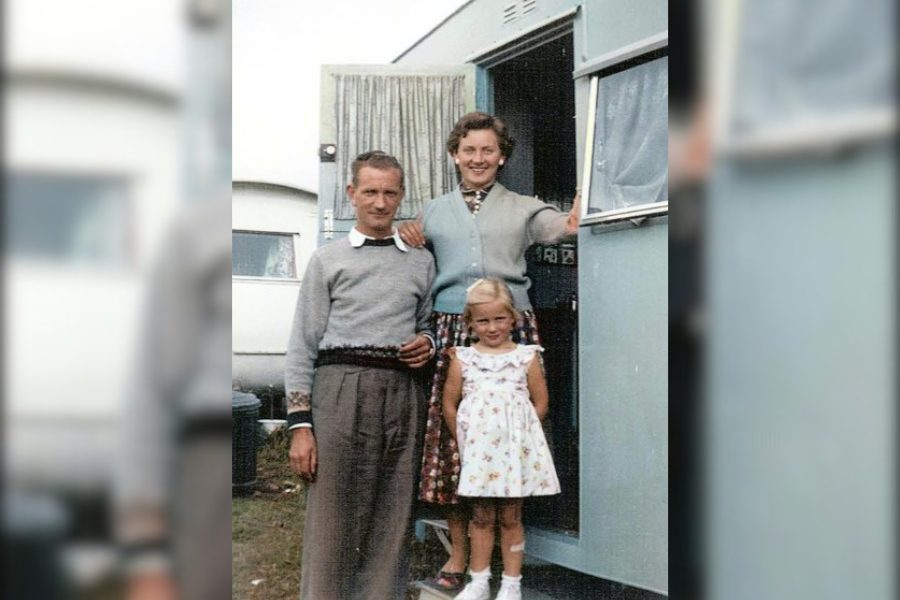 Martin Bailey with his wife Joan and daughter Kay outside an early Bailey caravan
---
A year later F G Bailey Ltd was formed and went into production initially manufacturing two caravans per week. Growth in car ownership in the 1950s meant demand for caravans increased rapidly and the company continued to expand, eventually outgrowing its original premises and ultimately relocating to its present address on South Liberty Lane in 1960. In 1977 the business was purchased by Patrick and Stephen Howard and Bailey Caravans Ltd as it is now known has remained in Howard family ownership ever since.
Our Managing Director Nick Howard on top of the Alu-Tech test rig
---
In 2010 the company introduced the Alu-Tech body shell construction system which is seen by most observers as the most significant development in leisure vehicle production technology for over three decades.
Providing genuine design innovation, this fully patented technology, means that Bailey leisure vehicles are now some of the best engineered and the most technically advanced products available, keeping owners comfortable safe and secure no matter how tough the conditions. To date approaching 75,000 Bailey Alu-Tech leisure vehicles have been built and are being enjoyed around the world.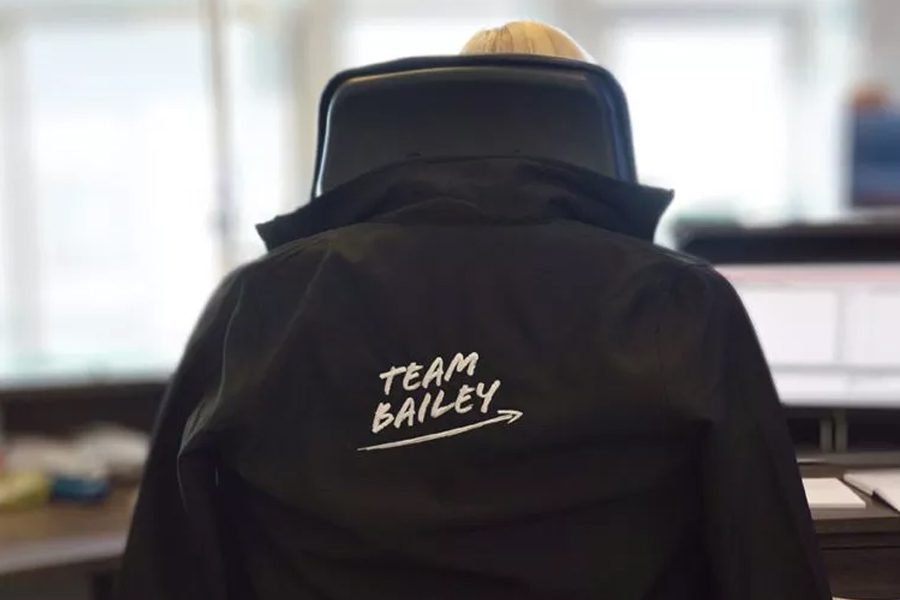 Over 650 people currently make up Team Bailey
---
Today Bailey employs over 650 local people across its three sites in Bristol and currently manufactures 6,000 touring caravans and coach-built motorhomes per year to generate a group annual turnover of more than £130 million.
The key to Bailey's seventy-five-year success story has been the people who work here. With the business now a well-established part of the South Bristol community the majority of our employees live close by and have been with us for a long time (the average length of service is 10 years). Consequently, collectively, they possess the necessary skill, experience, and enthusiasm to successfully manufacture a constantly evolving line-up of market-leading leisure vehicles to keep the company moving forward.
On reaching this milestone Bailey Managing Director, Nick Howard said: "We are tremendously proud to be the UK's longest-established leisure vehicle manufacturer and would like to thank everybody in the extended 'Bailey Family,' which includes our customers, retailers, supplier partners, and of course our employees, for the part they have played in making us the Nation's Favourite leisure vehicle brand."
---
Read our Anniversary Photobook online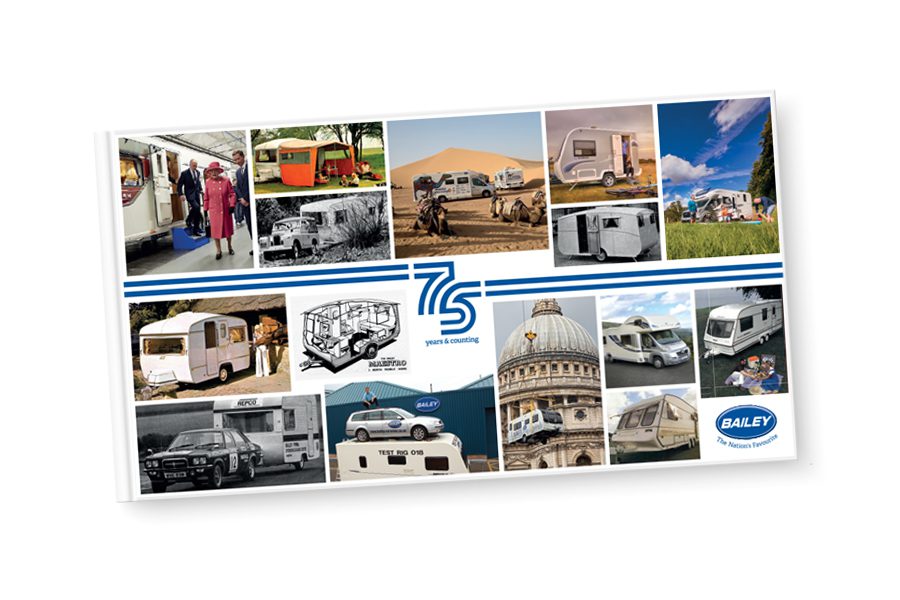 Click the link below to follow the Bailey story through the years with our 75th Anniversary Photobook
Follow the Bailey of Bristol Timeline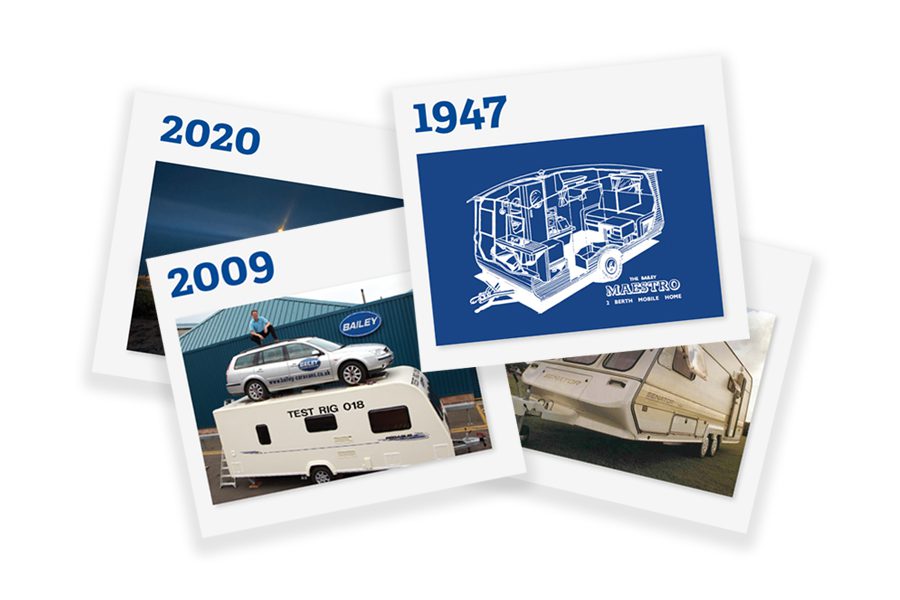 Click the link below to follow Bailey of Bristol through the ages with our interactive timeline.
75th Anniversary Blog Posts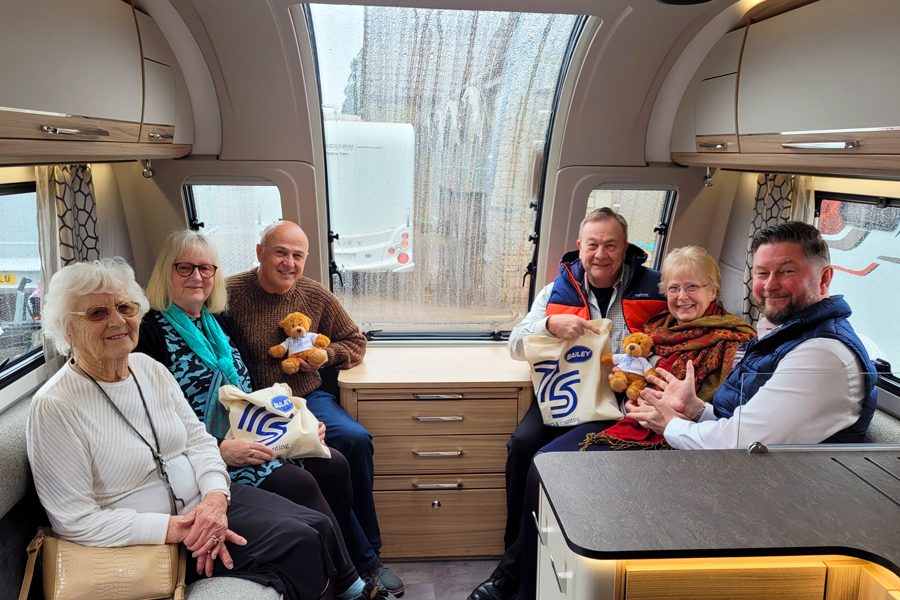 Read all of the 75th Anniversary Blog Posts in one place by clicking the link below.
From Kay Taylor (nee Bailey) – daughter of company founder Martin Bailey – recieving her new Alicanto Grande Evora caravan, to a look at some of the classic Bailey caravans of the past, all the stories can be found on the link below.
{{tooltipsMethod}}