Motorhomes
We build every Bailey motorhome on one simple principle: high specifications, superb value for money, no hidden extras. Simply put, we believe in more – and we understand that it's the little things that make a big difference to your perfect motorhome. Comfort and convenience come as standard in every Bailey motorhome, but you'll also find a host of extra features to make you feel at home, wherever you choose to make it. So it's not just your money that goes further. Our signature build quality means you and your Bailey do too.
---
Follow your instinct
£69,999 - £74,999
The world awaits with the new Bailey Endeavour. Compact in design, immense in performance, our first ever panel van conversion has everything you need for adventure on-the-fly. With an interior that adapts to your needs, escape has never come faster. Ready when you are.
View Range
---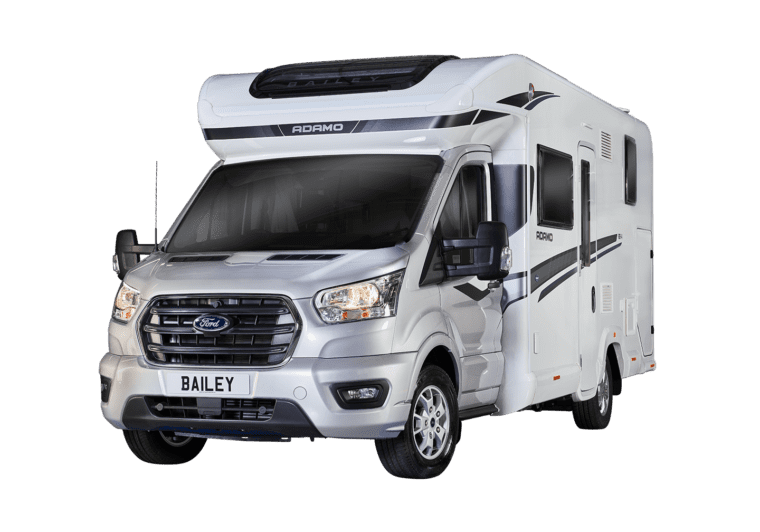 ---
Smart & Spirited
£73,499 - £76,499
Adamo is the perfect companion to every adventure. Smart design meets seamless practicality across five endlessly flexible layouts, each with exterior garage storage, for whatever you want to throw life's way
View Range
---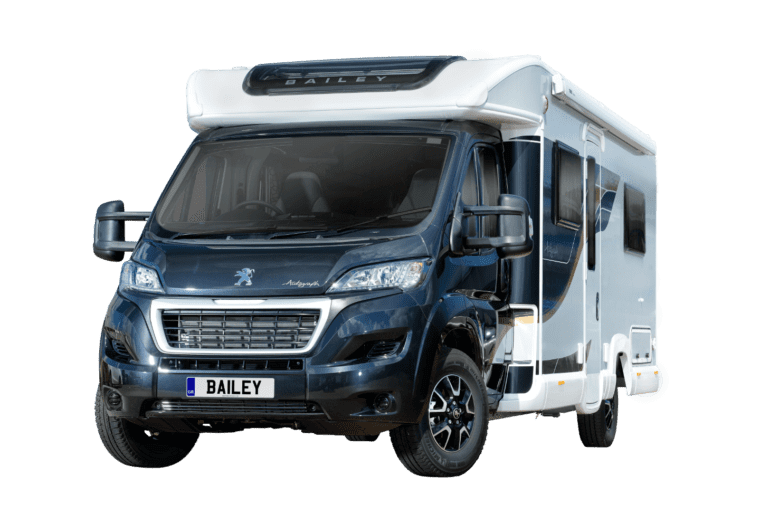 ---
Style & Sophistication
£79,999 - £88,999
The best of all worlds. The Autograph range makes no compromises, marrying performance with complete comfort, to bring true luxury to even the most ambitious adventures.
View Range
---
Reviews & Awards
"With the new Adamo range, Bailey has infused a healthy dose of European style and practicality into Brit-friendly layouts"
Alu-Tech means you can
Alu-Tech is a completely new approach to bodyshell construction. Using a unique interlocking aluminium framework to clamp the body panels together, Bailey created a shell that was so much more robust and durable than anything else.
Alu-Tech means you can
Testing to the limits
We are passionate about the performance of our products, which is why we go to great lengths to ensure that every aspect of their design is thoroughly evaluated before they go on sale.
Testing to the limits