Rediscovering Britain - part two: The Broads National Park
In the second of our features celebrating 70 years of National Parks in the UK, Marcus Leach is taking a closer look at the Norfolk and Suffolk Broads.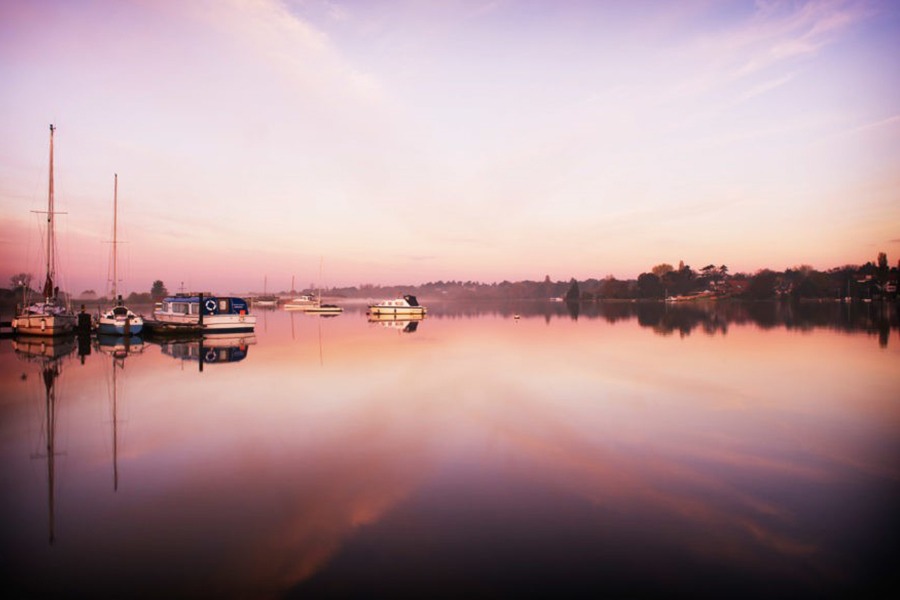 One of the many waterways in the Broads National Park
---
For many years the words National Park invoked images of mountains and great vistas in my mind, which is why I was a little surprised when I first learnt that the Broads were a National Park. Covering over 125 miles of Norfolk and Suffolk, and consisting of more than sixty areas of water, this protected area of wetlands is rich in history with an array of wherries, windmills, boathouses, abbeys and churches making for a wonderful journey back in time.
It's their history that make them so interesting, because had it not been for peat diggers excavating great chunks of land back in medieval times as a source of fuel, they wouldn't actually be here today. These diggings then flooded in the 14th century, creating the beautiful waterways we see and know today.
The Broads may have the smallest geographical area of all the National Parks, but it remains one of the most popular with the fourth largest number of visitors each year. This is thanks largely to a combination of the multitude of water-based activities available and it being home to some of the rarest wildlife on our shores, being the only place that the swallowtail, Britain's largest butterfly, and the Norfolk hawker dragonfly can be seen.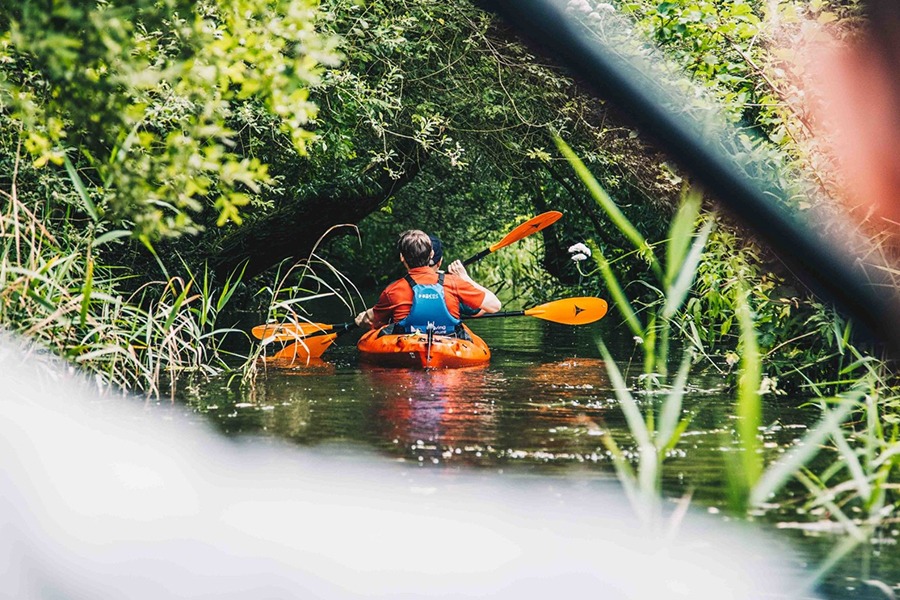 Enjoy the multitude of water-based activities on offer
---
What To Do
Boating: It comes as no surprise that the number one activity for visitors to the Broads is to get out on the myriad of waterways. No matter your level of experience, or time frame for visiting, there are water-based activities to suit everyone. By far the most popular way to enjoy the beautiful landscapes and tranquil waters is renting a boat for a few days, or more, and heading off as captain of your own ship. Don't fancy the responsibility of crewing for yourself? Then there are many day trips that you can join to head off on in search of wildlife. For those looking to get deep into the reeds the best option is kayak or canoe, allowing the chance to explore some of the smaller backwaters away from the bigger boats.
A choice of activities to suit everyone
---
History: Contrary to what you might think the Broads is not all about water and boats, far from it. For those preferring to stay on land there's a wealth of fascinating culture and heritage to be discovered, with ruins and castles dating back to the second century and the Roman times. Both Burgh Castle Fort and the remains of Venta Icenorum, the Roman town that preceded Norwich, are worth visiting. There's also an abundance of medieval churches, as well as the only abbey, St Benet's, to have survived the dissolution of the monasteries.
Walking and Cycling: Staying on land, there are miles of footpaths and quiet country roads that are ideal for exploring on foot or bicycle. With barely a hill of note in sight the terrain in the Broads makes for perfect cycling for all the family, with a wide variety of pre-set route available to ensure you see the best areas. Be it a short ramble or an all-day long distance hike there are walking routes aplenty for lovers of exploring on foot. Once again, the lack of high peaks found in other National Parks is a real advantage and appeal to those looking for something a little more manageable, and family friendly. Many of the pre-planned walks weave in elements of the region's history and heritage.
Art: A great number of visitors come to the Broads with easels, pencils and paints to while away the hours capturing a variety of picture-perfect landscapes and scenes on paper. There are also regular art trails allowing for the chance to explore the art and culture of the Broads, as well as potteries offering hands-on experiences.
Wildlife: The Broads, with it's mix of wetlands, marshes, fens and woodlands is home to a wide variety of different wildlife species, with a quarter of them internationally protected, including the Norfolk Hawker dragonfly and the Swallowtail butterfly, both of which can only be found in this corner of the world. Boasting nine national nature reserves, and a variety of rare environments there's the chance to see something all year round. From adders and swallows in Spring, hawks and butterflies in Summer, seabirds and blue tails in Autumn and waterfowl and geese in Winter there's no off-season in the Broads.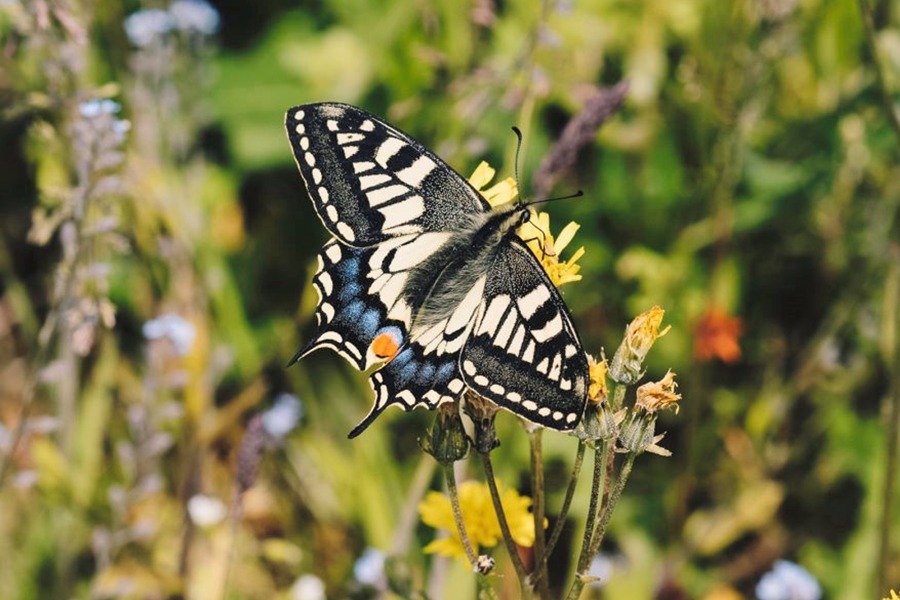 The Broads National Park boasts nine national nature reserves
---
Where to Stay
We all have different requirements when it comes to campsites, with an increasing number of us preferring smaller, quieter sites to avoid being around too many other people (a sign of the times if ever there was one), and there's definitely something for everyone in the Broads. From the small privately owned sites that are little more than a hook-up in a small meadow, through to the big parks with every amenity under the sun, you won't be short of options. One site of special interest is Strumpshaw Hall, where those staying can also visit the fascinating steam museum.
Next up Marcus will be taking a closer look at what makes the North York Moors so special and a 'must visit' destination for 2021.
Special thanks to National Parks UK for all imagery used.