Rediscovering Britain - part one: Northumberland National Park
As we celebrate the seventieth anniversary of National Parks in the UK, Marcus Leach is taking a closer look at some of the lesser known destinations available to us all, starting with Northumberland.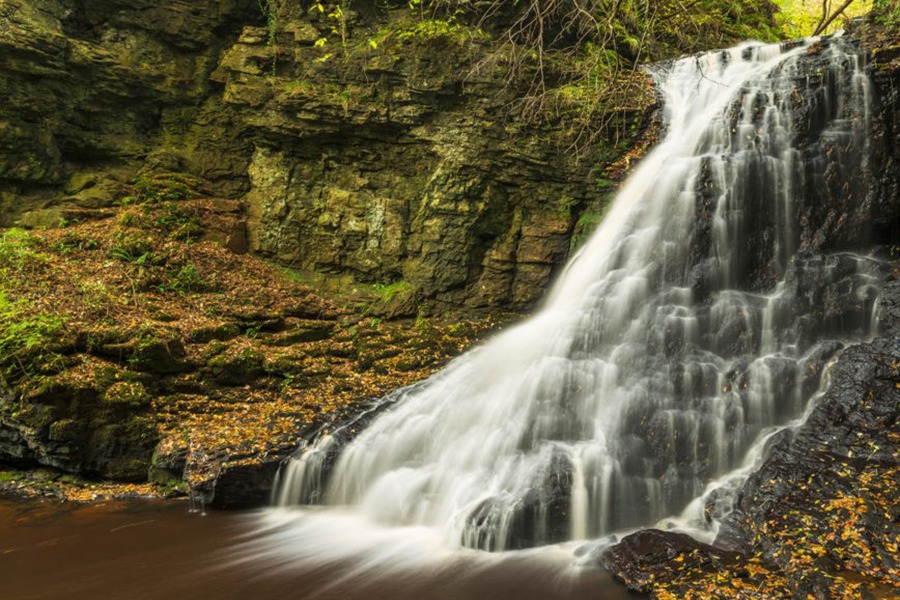 Hareshaw Linn Waterfall
---
Ever since I was a little boy there has been something about the great outdoors that has had a hold over me, as such, for as long as I can remember, our National Parks have been places of great interest and importance for me to connect with nature and indulge my love for being outside.
Some of my earliest outdoor memories of being in the outdoors are from weekends spent rambling around the Peak District, the first and original National Park having been designated in 1951. However, I will be the first to admit that my knowledge of all fifteen National Parks has, until recently been limited to the main ones many of us know and love so well.
Which is why over the coming weeks I will be taking a closer look at some of the lesser known National Parks, areas that contain the history and character of the place we call home, our rolling hills, green lands, misty lochs, ancient forests, windswept coasts and rugged mountains.
First up is Northumberland, often described as England's 'last great wilderness' due to its lack of human population and vast open landscapes. This lack of habitation saw it granted Dark Sky Park status by the International Dark Sky Association in 2013, making it the largest protected Dark Sky Park in Europe, and yet surprisingly it still remains one of the least visited of all the National Parks.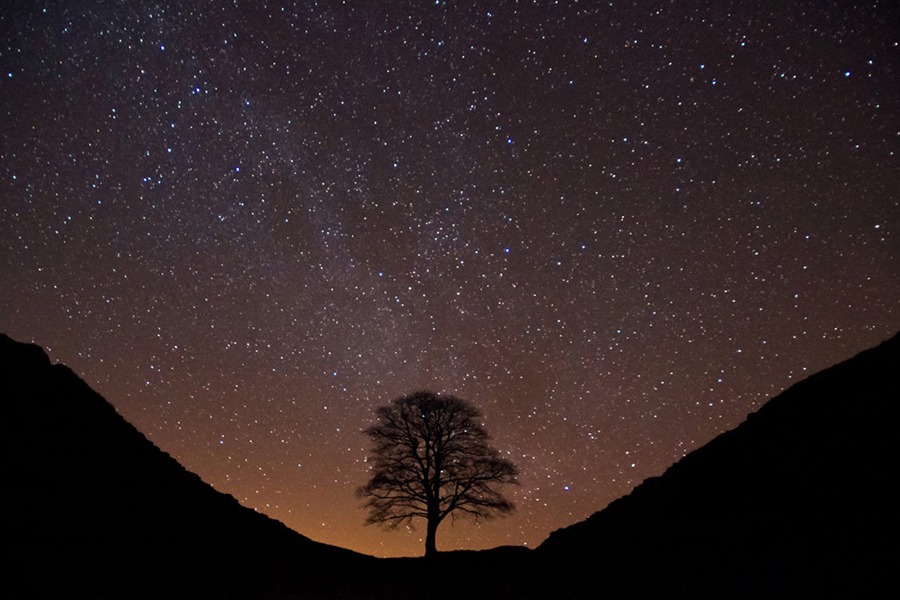 Sycamore Gap
---
What To Do
Hadrian's Wall: Dating back to AD122 to guard the wild northern frontier of the Roman Empire and stretching over 73 miles, with various forts, milecastles and turrets extending it further still, it remains one of the best preserved relics from that period in our history. Today many of the most popular places to visit the wall, which is a UNESCO World Heritage Site, can be accessed via a short walk from The Sill National Landscape Discovery Centre, including Sycamore Gap (see below), Cawfields and Steel Rigg, the latter being one of the best viewpoints anywhere in the park.
Star Gaze: No visit to the park would be complete without at least one night spent getting lost in the skies above, after all there are few places in the UK with so little light pollution. There are a variety of designated Dark Sky viewing platforms throughout the park, but undoubtedly the best places to visit are Kielder Observatory, Battlesteads Dark Sky Observatory and The Redesdale Arms. Winter months are best for deep sky objects such as galaxies, with summer months better suited for seeing the Milky Way and passing comets. Those visiting the Kielder Observatory will have the chance to see the sun's surface via their telescope.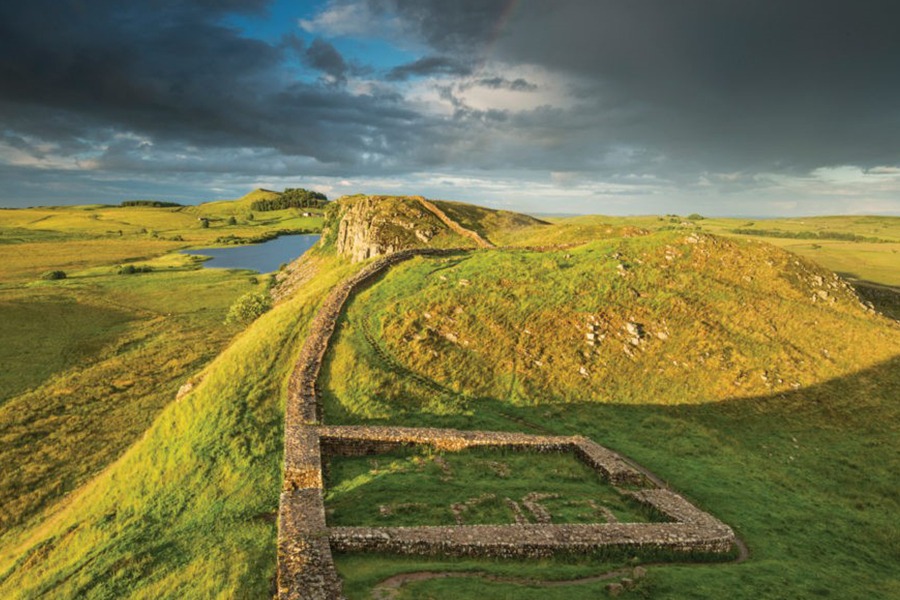 Hadrian's Wall
---
Walking: With over 1140km of public rights of way, and 72% of the park classed as open access land, it is hardly surprising that one of the top activities for visitors to the park is walking. From riverside family-friendly ambles to breathtaking ridge walks there are days out on two feet for all ages and levels of fitness. Two easy options for all the family are Thirlwall Castle Walk and Simonside Family Walk. For those looking for something more strenuous try the Upper Coquetdale walk along grassy ridge-lines and steep-sided valleys.
Wildlife Spotting: Northumberland is not all about ancient history and dark skies, thanks to a distinct lack of humans and a variety of different habitats it is also a haven for wildlife. Depending on the time of year that you visit you can expect to see the native red squirrel, white-clawed crayfish, wild goats, rare black grouse and otters, amongst other species.
Sycamore Gap: As children one of our favourite films was Robin Hood: Prince of Thieves which was partly shot in Northumberland – those who have seen the film will instantly recognise Sycamore Gap, one of the most photographed trees in the UK. Even if you haven't seen the film it is a beautiful spot to come and visit along Hadrian's Wall.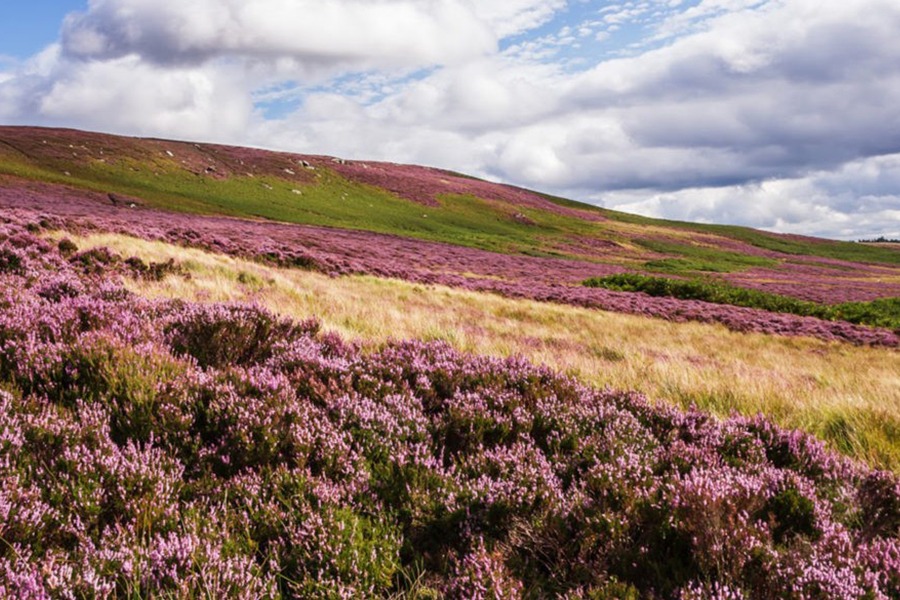 Simonside Hills
---
Where To Stay
There are numerous caravan and campsites in and around the National Park, and speaking from experience I can only recommend one, and that is Kielder Campsite. It's simple, rustic and perfect for those wanting to get away from it all given there's no phone signal here, just lots of dark starry skies and wide-open spaces.
Next up Marcus will be taking a closer look at the Norfolk and Suffolk Broads, Britain's largest protected wetland and home to some truly wonderful experiences, both on and off the water.
Special thanks to National Parks UK for all imagery used.