Rediscovering Britain - part three: Dartmoor National Park
As we all start planning to hopefully get back out in our leisure vehicles, Marcus Leach brings us the latest in his series celebrating seventy years of National Parks in the UK, focusing this time on Dartmoor.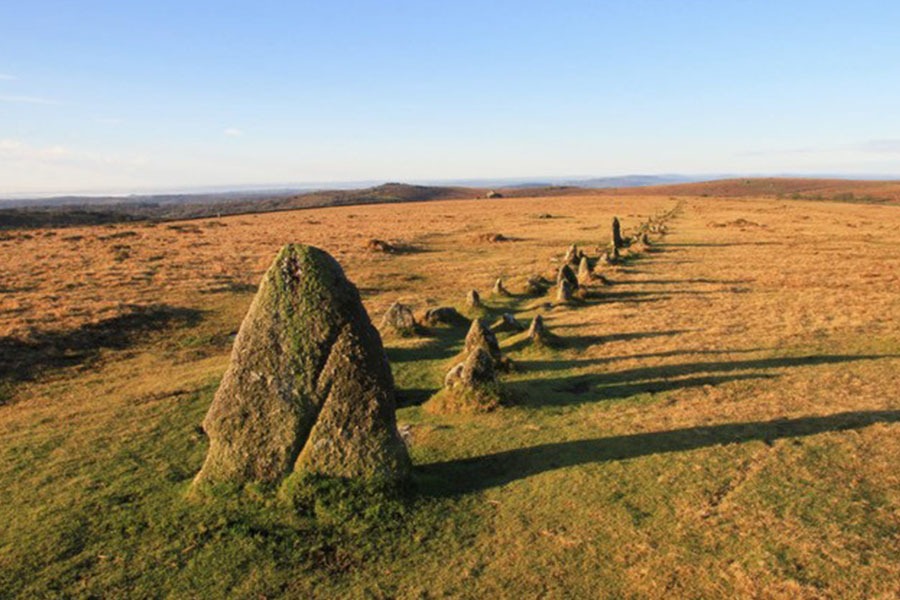 It was Steven Spielberg that once said "I have never before, in my long and eclectic career, been gifted with such an abundance of natural beauty as I experienced filming War Horse on Dartmoor." Anyone who has visited the area will understand what the great film director meant when he spoke of the joys of this wild and open corner of the world.
However, for my own part, it was hard to agree with him based on my first jaunt through the region, having arrived there on the back of riding 2000km from John O'Groats. I was greeted by what seemed to be an endless series of undulating hills at a time in my journey when, fatigued and wishing I was in the motorhome with Kim and the kids, I had expected it to be all downhill to Cornwall and Land's End.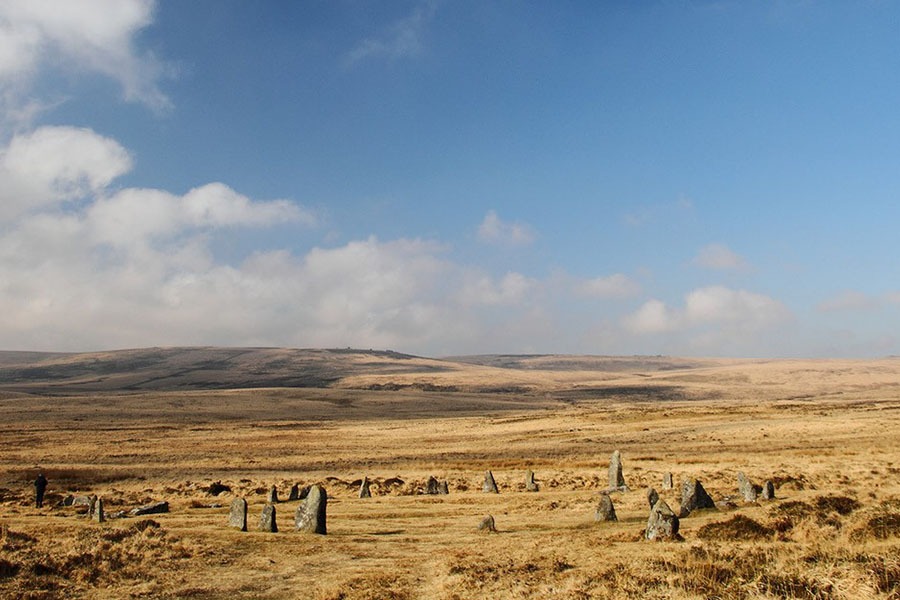 As such it was hard to appreciate the beauty of the region, instead mustering all my energy and focus in just getting over the next hill, of which there were far more than I had bargained for. Thankfully my view has since changed, allowing me to appreciate the true beauty and appeal of Dartmoor, which has not only inspired Spielberg, but the likes of Arthur Conan Doyle and Agatha Christie, who took inspiration for Sherlock Holmes and Poirot respectively here.
Whilst best known by many for its moorlands, take the time to dig a little deeper and your will see that it has a rich and varied history that dates back to the Bronze Age. What we love about it is that you can explore in all manner of ways; be it on foot, on bikes, horses or simply pottering along the myriad of little roads that weave in and around the National Park.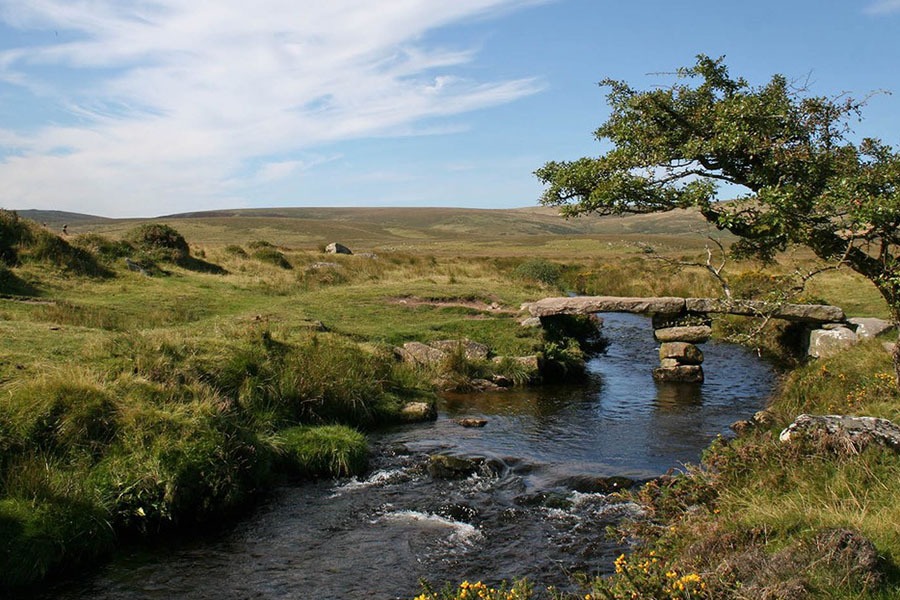 What To Do
Geocaching: With so much open space one of the best ways to explore it is heading out geocaching. For this unfamiliar with the concept, geocaching is a modern day treasures hunt, using GPS receivers (your phone with an app) and maps to hunt out any number of hidden caches. It can turn an ordinary walk into an exciting adventure and is a great way to get younger members of the family to engage with the surrounding area.
Horse Riding: Not only does horse riding offer a different perspective from walking on the moors, but it enables you to see a great deal more in the same time. But it's not just about seeing the moorland, there's any number of woodland trails and historic byways to explore on horseback. With several riding stables located in and around Dartmoor it makes for a great day out.
Step Back in Time: With a wealth of excellent archeological sites dotted around the moors you can take a walk back through history, passing industrial landscapes and medieval settlements, right back to the Neolithic times. Perhaps one of the most interesting sites is the medieval village at Hound Tor, once of many abandoned farmsteads dating back to the 13th century. However, don't overlook Grimspound, considered one of the most iconic sites with its massive stone enclosure.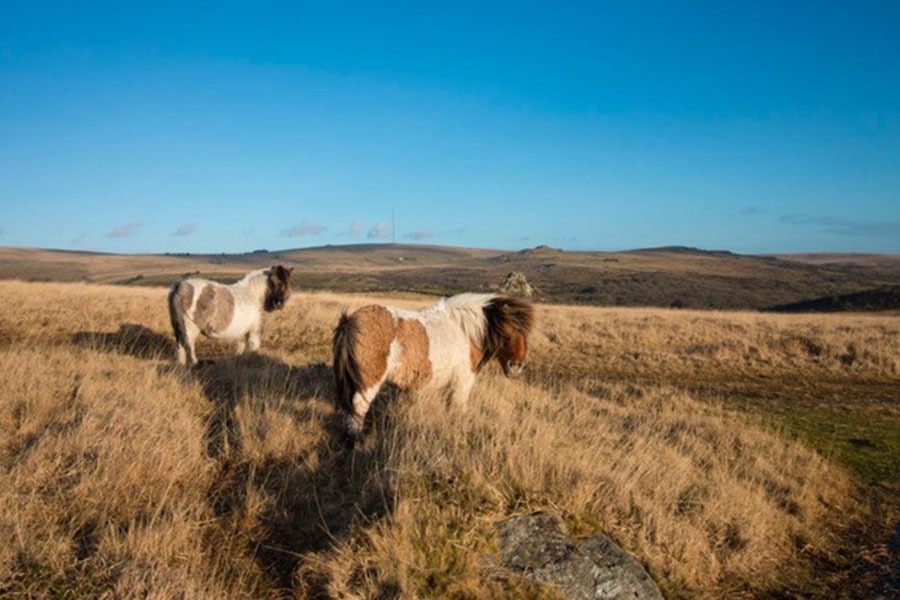 Haytor: With over one hundred and sixty tors on Dartmoor it can be difficult to know which one, or handful, are the best to visit. In one sense the best one is the one you visit and enjoy planning a walk around, but if you want to delve a little deeper and understand more of the history of the area, head to Haytor. Not only is the tor itself nightly impressive, but one of the National Park's three visitor centres is located here, where you can learn in detail about the park. It also makes a great base for numerous moorland walks.
Afternoon Tea: Scattered in and around the National Park are a variety of quaint old English villages, many of which wouldn't look out of place on a biscuit tin. What better way to spend the afternoon, after a long morning walk, than sat enjoying afternoon tea to recharge the batteries. Widecombe-in-the-Moor is particularly picturesque with several good quality tea rooms.
Special thanks to Dartmoor National Park Authority for all imagery used.