Rediscovering Britain - part four: Brecon Beacons National Park
In the latest of our mini-series celebrating seventy years of National Parks in the UK, Marcus Leach shares his reasons for visiting the Brecon Beacons in Wales.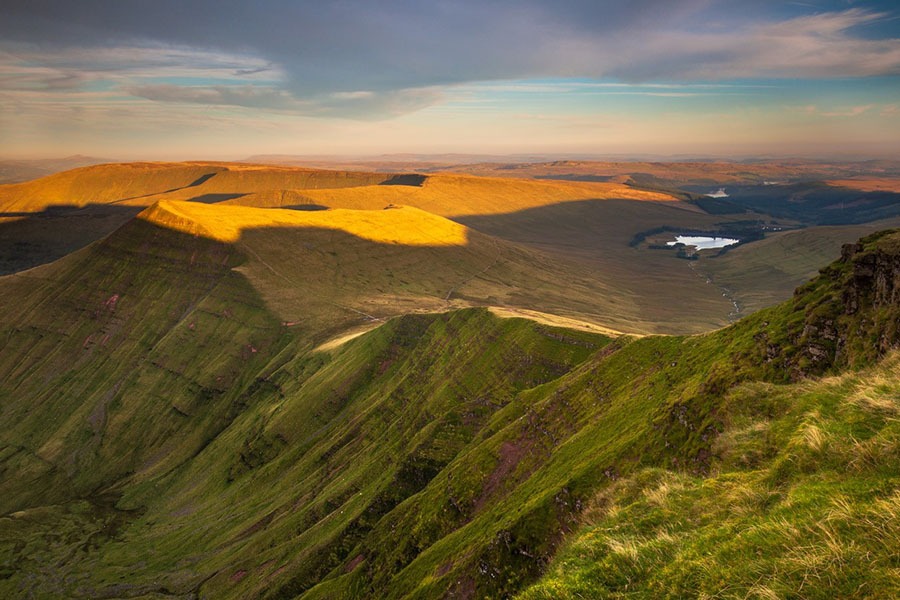 When we left London several years ago, we had two main criteria in looking for somewhere to raise our young family. The first was to live somewhere more rural and with an abundance of outdoor adventures on our doorstep, the second was to be reasonably close to my parents so that they could spend more time with their grandchildren, all of which meant that being on the edge of the Brecon Beacons was a natural choice.
And so, as we have submerged ourselves in the motorhome lifestyle, we have also spent countless days exploring the Brecon Beacons, in the motorhome, on bikes, along rivers and on foot, to such an extent it has become something of a second 'garden' to us with the kids and spending time outdoors.
A patchwork of contrasts woven together by histories, prehistoric ritual sites, medieval rural settlements, early industrial sites, local myths, legends and geological treasures, the Brecon Beacons are alive with interest, for young and old alike. Be it walking to the top of Pen-y-Fan, southern Britain's highest peak, observing the Milky Way in an internationally recognised Dark Sky Reserve or exploring Blaenavon's UNESCO World Heritage Site, there is something for everyone.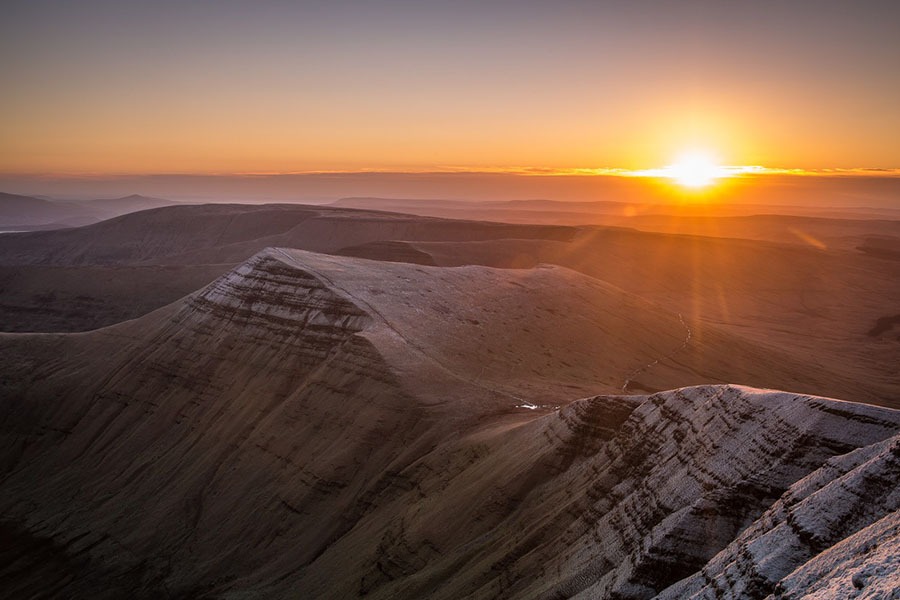 What To Do
Go Walking: It might seem obvious to say that, when in a National Park, areas known for their big outdoor spaces, that you should go walking, but it's especially true in the Brecon Beacons, a region teeming with walks for all ages and fitness levels. From lazy ambles along canal towpaths and through woods carpeted in wild flowers through to multi-day hikes to the summits of the region's famed mountains, there's nothing better than seeing the region on foot. A particular favourite of ours is the hike up to Pen-y-Fan, although be prepared and take plenty of snacks to maintain energy levels.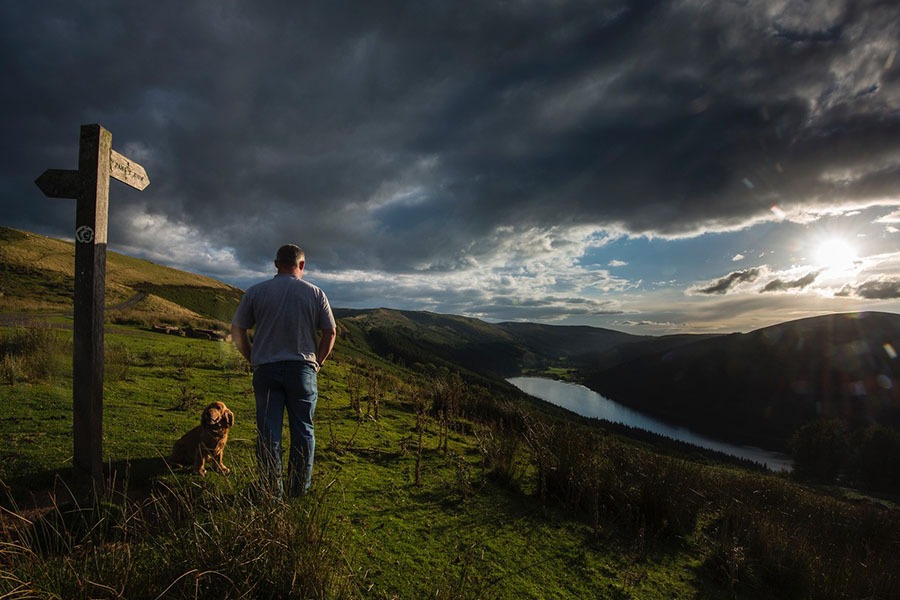 Caving: For all of the beauty and grandeur above ground, there's an entirely different, but equally beautifully, world underground in the Brecon Beacons. Home to some of Wales's most impressive cave systems, it is well worth spending some time, with a qualified guide, exploring the caverns, pot holes and passages that make up this unique world hidden from view. Contact Black Mountain Adenture to organise a day trip that will live long in the memory.
Star Gaze: On a clear night in the Brecon Beacons, you can see the Milky Way, major constellations, bright nebulas and even meteor showers, and there's no shortage of great locations to take in the majestic skies. Our personal favourite spot is at Llanthony Priory, situated in one of the most beautiful valleys in the park. The priory, overseen by CADW, is well worth a visit in the day time, and doubles up as a perfect star-gazing spot. For those wanting a mountain top viewing spot, head up Sugar Loaf Mountain on the outskirts of Abergavenny.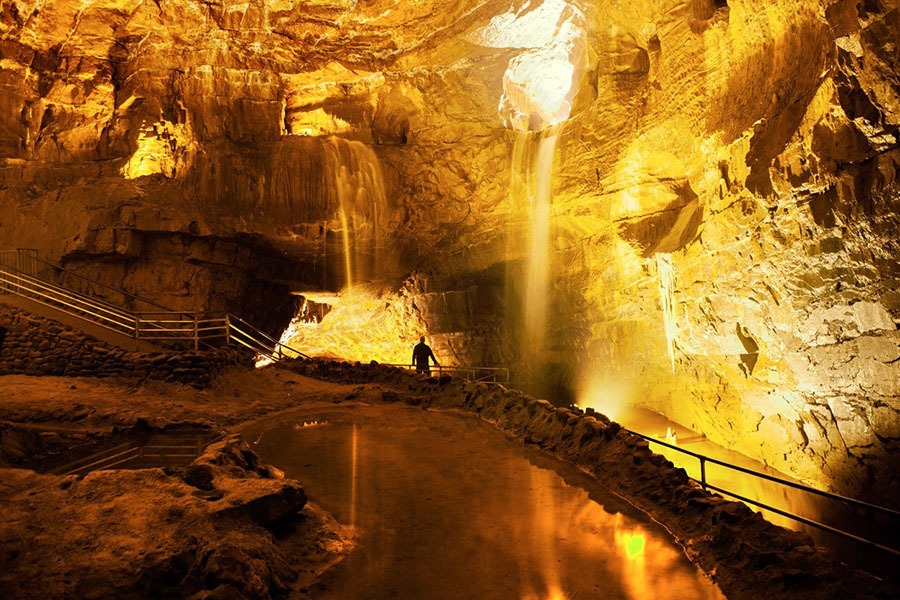 Hay Festival: A firm family favourite, the Hay Festival of Literature & Arts is a wonderful experience even for those who wouldn't class themselves as avid readers. Aside from the wide array of intriguing events the festival offers, Hay-on-Wye itself is worth an afternoon spent pottering about, exploring the many old shops and enjoying afternoon tea, or a pint of local beer, in the afternoon sun (and yes, the sun does shine in Wales on occasion).
Abergavenny Food Festival: As food lovers we might be biased in our opinion, but there's no better reason to schedule a trip somewhere than a food festival, and there are few better than the annual weekend in Abergavenny. Situated throughout the old town, including sections in the castle ruins, this is a food lovers delight. What's more from Abergavenny you are only a stone's throw away from the Black Mountains and a wealth of adventure, making for the perfect counter to a weekend of indulgence on the food front.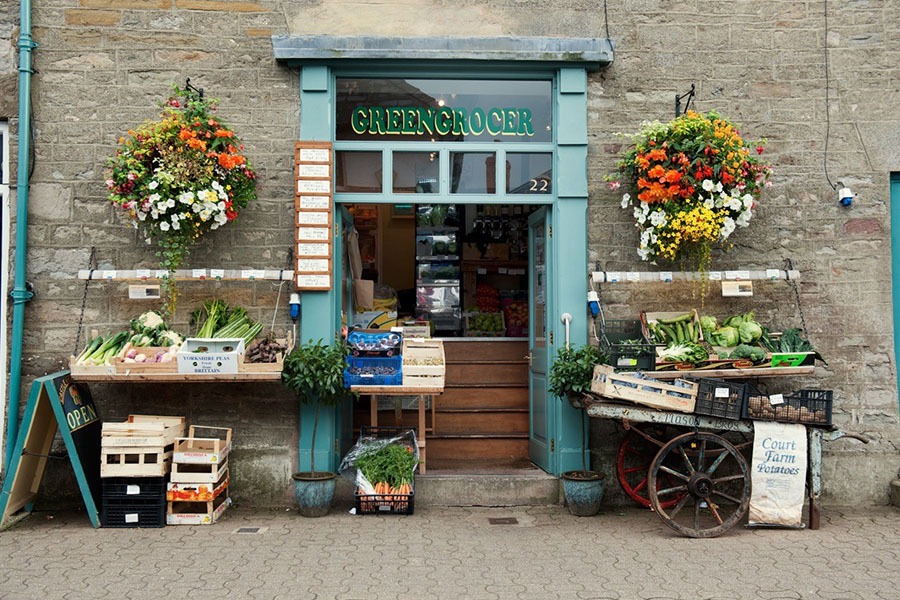 Where To Stay
Selecting a campsite, as we have learnt, is a very personal decision, and so we are often loathed to suggest places to stay. This is especially true in the Brecon Beacons where there are numerous great quality sites. What we do suggest is basing yourself reasonably central, that way the whole park is within easy reach, no matter what you want to do to fill your days.