North Wales: Caravan Country
It's impossible to describe North Wales without using the word 'rugged.' Great swathes of the impressive landscape remain unchanged, allowing visitors to enjoy a view that dates back to our earliest ancestors.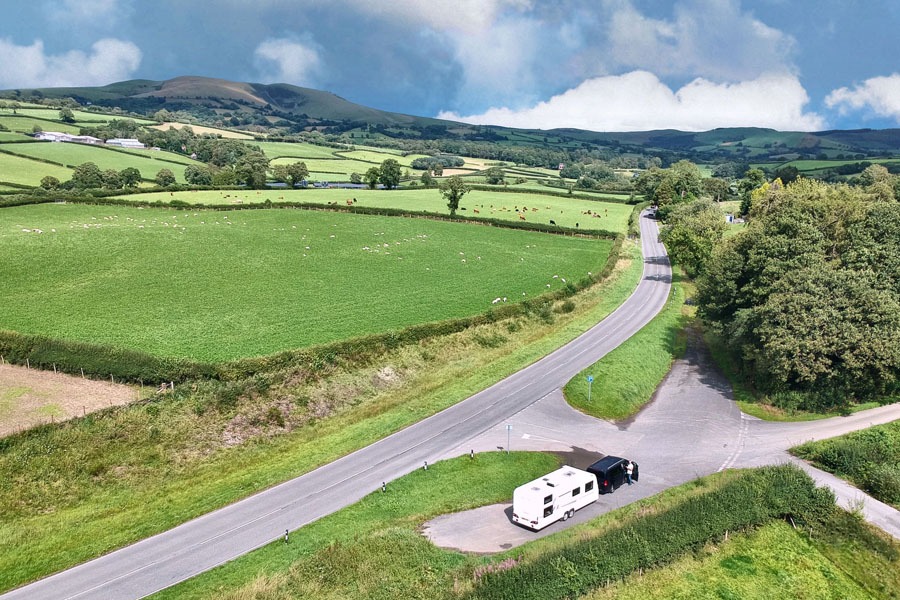 Not wishing to miss this scenery, we avoided motorways where possible, crossed the Severn Bridge with the Bailey Phoenix 760, and headed through the heart of Wales on the A470. Hills gradually increase in number, ears pop, and the views build. Compared to other geographically similar areas, the majority of roads are easy to negotiate with a twin-axle caravan, making it easy to enjoy a multi-site tour of this remarkable country.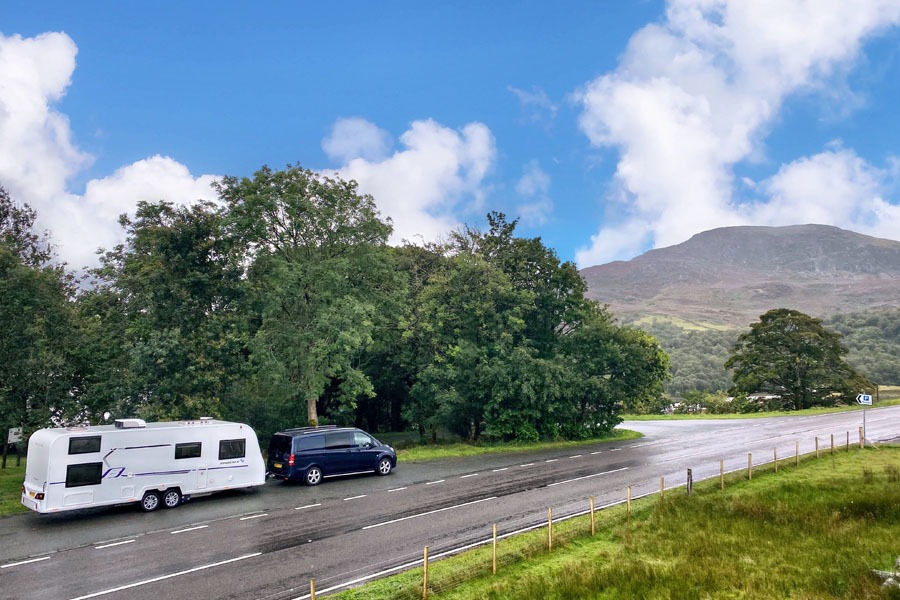 A largely circular route was planned, which allowed us to visit most of Snowdonia and Anglesey. We booked our chosen sites through The Caravan and Motorhome Club and The Camping and Caravanning Club, one of which was a 5-unit Certified Site, or CS.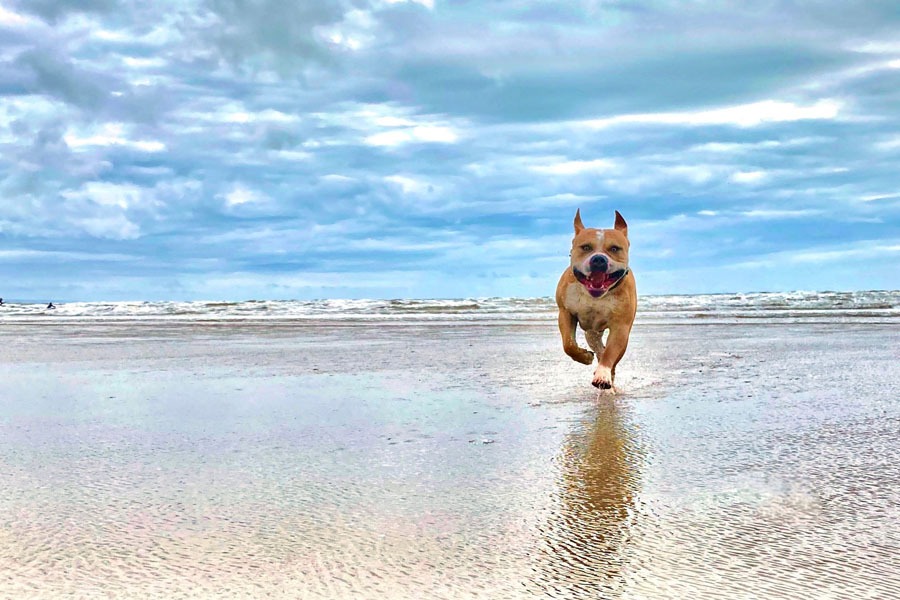 As North Wales is surrounded by the Irish Sea, water temperatures aren't the warmest in the UK, but the Welsh coastline offers a staggering array of beaches. Some are overlooked by ancient castles, and others serve as a car park, allowing beachgoers to drive onto the sand.
Here's our Top 3:
Black Rock Sands (as featured in 50 Great Beaches To Visit In Your Caravan)
Even during the school summer holiday, there was plenty of space to park on the beach. Softer sand is clearly marked, allowing easy passage and parking for everyday cars. Black Rock Sands was our favourite due to acres of dog-friendly space and beach parking that cost a fiver.
Benllech Beach
Situated on Anglesey's east coast, Benllech has a café, beach shop, and a reasonable amount of parking. The end nearest the café is great for rock pooling, but the sandy central section didn't allow dogs. It was a short drive from The Caravan & Motorhome Club's Penrhos site.
Barmouth Beach (as featured in 50 Great Beaches To Visit In Your Caravan)
Barmouth has a traditional seaside town vibe with fairground rides, plenty of seafront shops, and all the facilities of a large town a street of two inland. Dogs are welcomed at either end of the beach, and a train service deposits passengers a hundred yards from the beach.
*You can buy a digital copy of the Caravan magazine special '50 Great Beaches To Visit In Your Caravan' here. Sponsored by Bailey of Bristol.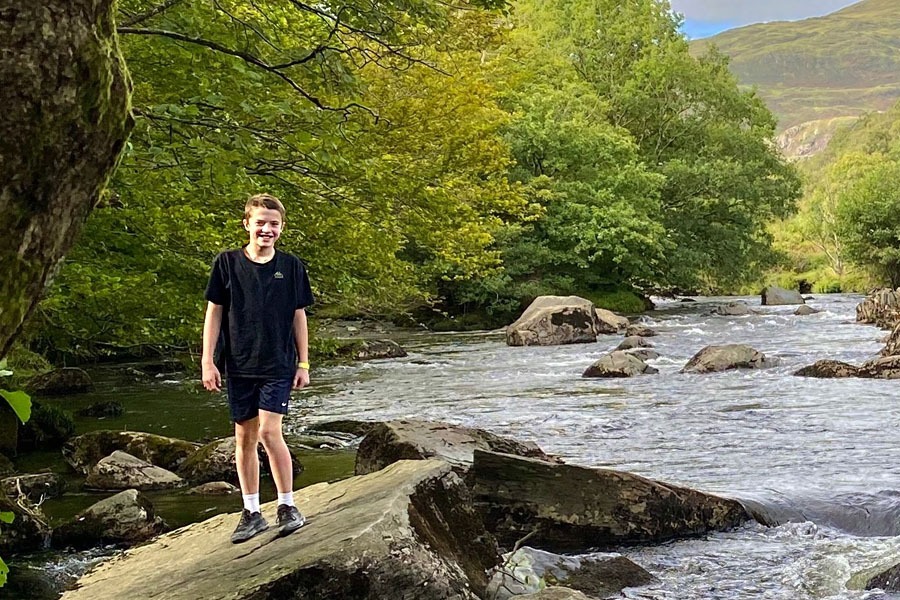 With scenery as rugged as this, the majority of walking routes can be described as 'undulating.' If you're planning to walk in a hilly part of the UK, why not go 'all out' and choose a route to really challenge those calf muscles? Just be sure to take the necessary kit and precautions.
The Devil's Kitchen
A plume of steam emerging from the landscape gave this Ogwen Valley walk its nickname. The route itself is easy to follow, although it can be steep in places and becomes slippery when wet. Access is via the A5 with designated parking. Toilets and refreshments are also available.
The Snowdon Horseshoe
Described as being unsuitable for walkers in windy conditions, and only for those with a head for heights, the Snowdon Horseshoe offers stunning views for folks who are able to climb 920 metres over 11 kilometres. Sadly, time and fitness levels prevented us from tackling this extreme walk, but even the views on a paper map look stunning!
Circular Walks on Anglesey's Coast
For an island that's largely thought to be flat, the entire 125-mile coastal path climbs a staggering 13,695 feet. The hardy could walk the entire distance, but for those in search of something more manageable, Visit Anglesey listed ten circular routes on their website.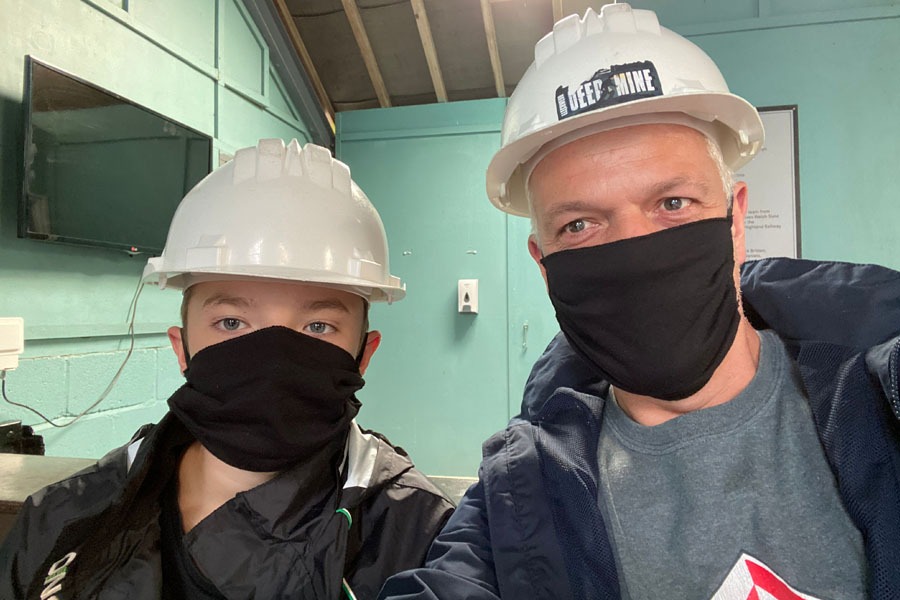 Tourism plays a major part in the Welsh economy, with many attractions lining our chosen route. If you're travelling with kids, Charlie recommends the following:
Bala Lake Railway
A narrow-gauge steam railway with services that run 4 ½ miles from Llanuwchllyn to Bala. The route follows the edge of Bala Lake and we enjoyed an 'out and back' trip.
Llechwedd Deep Mine Tour
It was an eye-opening trip for Charlie as we ventured 500 metres underground to a slate mine where children his age (12) would work 12-hour days. A great day out, doubly so in inclement weather.
Anglesey Sea Zoo
The Sea Zoo has several conservation projects – the Lobster hatchery, Seahorse Nursery, and Crawfish Breeding Programme. There are also over 40 tanks displaying the best of British marine wildlife.
Zip World
Zip World has several locations in North Wales. Each venue offers a slightly different experience with Penrhyn Quarry being home to the world's fasts zip line and Plummet 2 allowing you to free fall at Fforest
Welsh Mountain Zoo
Also known as the National Zoo of Wales, it was established in 1963 and spans 37 acres. 140 different species live here, and as with Anglesey Sea Zoo, conservation plays an important part.