The UK is an island nation. And within the UK, we have many, many islands. The exact extent of the coastline depends on how many details one measures it. But even a conservative estimation will put the figure at around 22,000 miles. And during my adventures, travels, and filming, some of which included the last four seasons of the BBC's aptly named 'Coast', I got a chance to see the vast diversity of our famous and those lesser-known stretches of where the countryside meets the sea.
As a personal preference, since I enjoy coastal activities like diving, snorkelling, sea-kayaking, climbing and wildlife spotting, I tend to the more rugged. Rocks, cliffs, caves and reefs make for more interesting geography. However, I'll not deny the sense of calm and freedom offered by some of the spectacular sandy beaches we have strewn around Britain. I have spent many weeks camping in Devon, Cornwall, Pembrokeshire, up the West coast of Scotland, The Hebrides and Orkney and I'd return to all of them in an instant. We also have some stunning spots to park up for a short spell and do a bit of wild coastal camping. One of my favourites is Cape Wrath- the wild north-western tip of the country. The road winds through the Assynt mountains and past numerous other beautiful west coast spots like Kinlochbervie until you reach the Cape, which has an end-of-the-world (in the far-flung sense rather than anything apocalyptic) charm.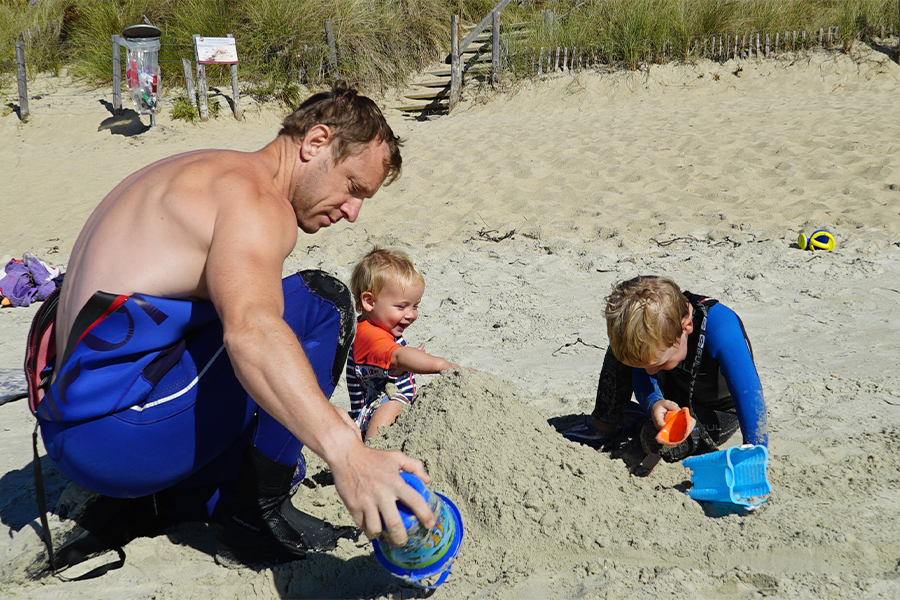 Coastal camping is also great fun for kids!
---
Then there is the potential of those tiny sea-side camping spots that often get overlooked. Many rural, coastal businesses have created some camping spaces as a secondary service, taking advantage of the explosion in the popularity of camping since the pandemic. Others, like Porthkerris Dive Centre in Cornwall, are one of my favourite spots! They have half a dozen serviced pitches for motorhomes and caravans in a private cove. These gems aren't always easy to find, but they are worth the effort of searching out.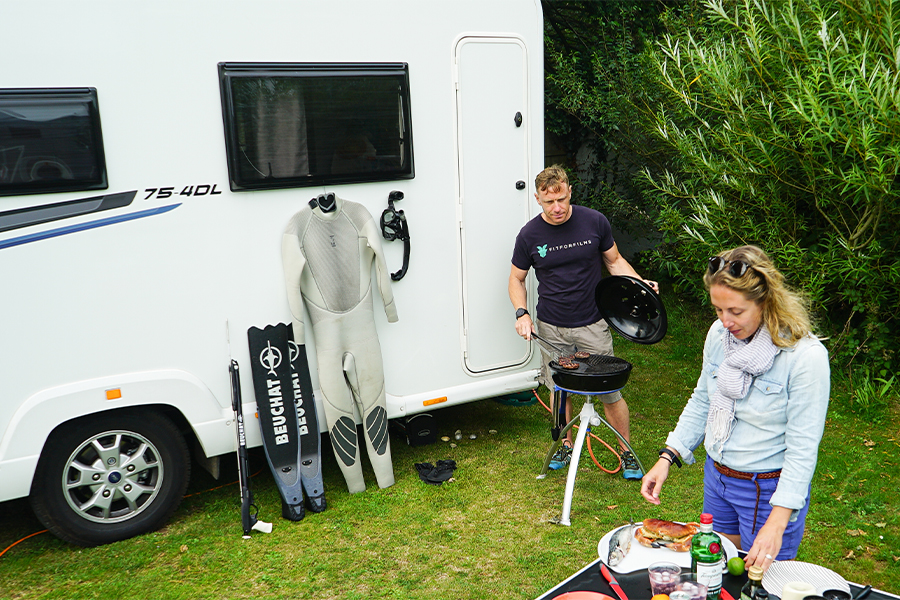 Who doesn't love a barbeque by the coast?
---
And we needn't confine our coastal sojourns to Britain. I made a detailed plan for a fortnight hugging the Southern Irish coast in my Adamo last summer, only to be scuppered by continued travel restrictions. But the plans remain extant. Instead, we took the motorhome over to Jersey, where you are never more than a few miles from the sea, and the entire island's coast is a chain of incredible beaches (each one well supported by car parks, toilets, and free showers). We take the overnight ferry to France most years (2020 notwithstanding for obvious reasons) to camp along the Brittany, Normandy, and Pays de la Loire coastlines. This summer, we're heading to the Alps- probably about as un-coastal as you can get. But we'll still be stopping by the sea for a few days before we catch our ferry home from St Malo.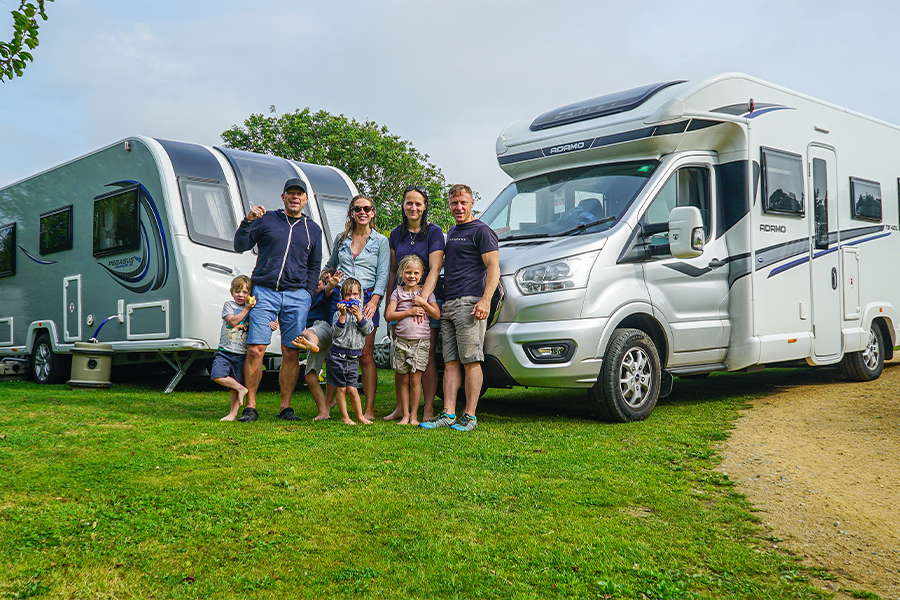 Our trip to Jersey in August 2021
---
Our plans in 2023, and one we originally made for 2020, is to take the Bailey motorhome to the South coast of France, Southern Spain, and Gibraltar. Who knows? We may even make it over the Mediterranean Sea to Morocco. And with ferries allowing travel by motorhome or caravan in Southern Europe to islands like Corsica, Sardinia, Scilly, and a long list of Greek islands no matter how much time you have you'll run out of it before you ever run out of coast to camp.