Preparing to Hit the Road in Europe
As the starter gun that is the upcoming school summer holiday prepares to fire, we are also preparing. The evening of the last day of school will see us set out in our Adamo motorhome for Portsmouth Harbour, followed by a ferry crossing and a long drive south to the alpine meadows, mountains lakes, glaciers, and the sun-kissed, snow-capped peaks of the Alps.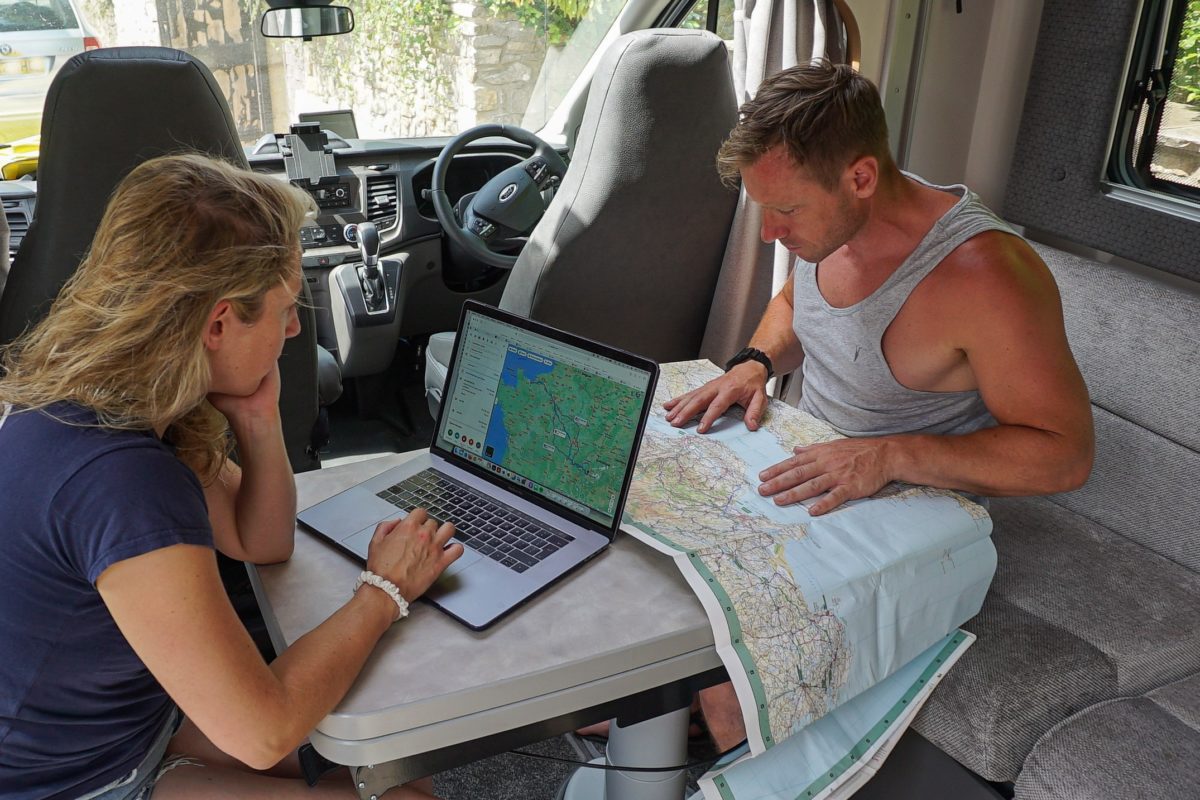 Don't just trust google maps. Check your route against low bridges, tight bends and narrow streets. A little effort now will save a lot of stress later on.
---
I'll be writing about our trip and any top tips or mistakes not to make in my August Blog, but before we leave, as with any big road trip across Europe, there are some preparations and considerations to take care of.
Packing:
Surprisingly, we often pack less for a longer trip. If we're only going for seven days, we may attempt to bring enough clothes for the whole trip. Whereas a longer outing will necessitate the regular use of laundry, therefore, there is no need to try and take as much. However, even on a 3-week trip, we're unlikely to use laundry more than four times, so we tend to take some liquid or powder with us. For the sake of taking up as little space as possible, it saves trying to find it when on holiday or buying the often-over-priced single serving from campsites.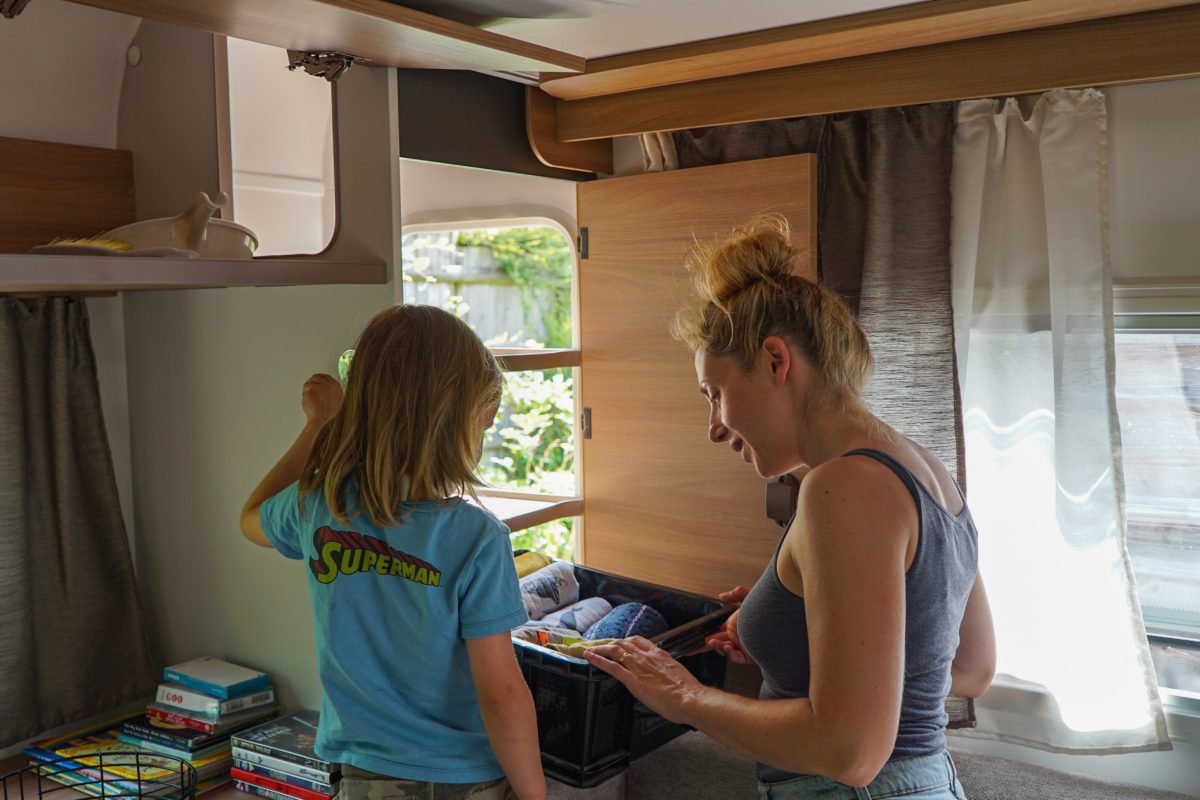 Don't try and pack enough clothing to last an entire long trip. Pack for the planned weather and plan on doing some laundry.
---
Re-Stocking:
We try and leave with the impressively sized Adamo fridge fully stocked. It means we're supplied with snacks and meals on the route and don't need to detour on the way to our first campsite just to shop. This doesn't mean we can't make use of local, fresh produce, but it takes the pressure off the first few days. We also plan a re-stock when we move campsites. It saves having to leave the site just for shopping and will often look for a supermarket on route so we're not adding too many extra miles and can break up longer journeys.
Routes and low bridges:
It's worth spending a little time considering your route. Google Maps is great, but it's yet to take the height, length and width of a motorhome or caravan into consideration. I'm not advising trying to look at every inch the way, but if you're passing through or stopping off at any old towns and villages, it might be worth looking for tight corners, narrow streets, or low bridges. These days Google Street View is near ubiquitous across Europe.
Roadside Stop Overs:
Some European countries have great free motorway services. Some are as basic as a pull-in with parking, toilets and, often, a service point to re-fill and empty water. But this is all you need when you're as self-sufficient as you are in a motorhome or caravan, and it's free. There are no electric hook-ups, but we have a solar panel, and it's just to stop to sleep. Examples include Aires in France and Restplatz in German. I wish the UK had similar arrangements. We often stop at one near St Malo- sometime even to park up late at night and sleep if we have an early ferry.
Insurance and Breakdown cover:
With changes post-Brexit, check what documentation you need to carry for the countries you're visiting or travelling through. It's also worth double checking that your current insurance and breakdown cover is valid in these countries too. The good news is little has practically changed in Europe, and most policies have remained virtually unchanged. But it's better to check than find out something no longer applies the hard way.
Gas:
If you use gas, which most of us do, try, and take sufficient supply to last your trip. We'll be leaving with two big bottles. It differs from country to country, but it's not always easy, or sometimes impossible, to get the large propane and butane bottle we're used to using in the UK in our motorhomes and caravan. And the supply you do get often need different regulators than we have.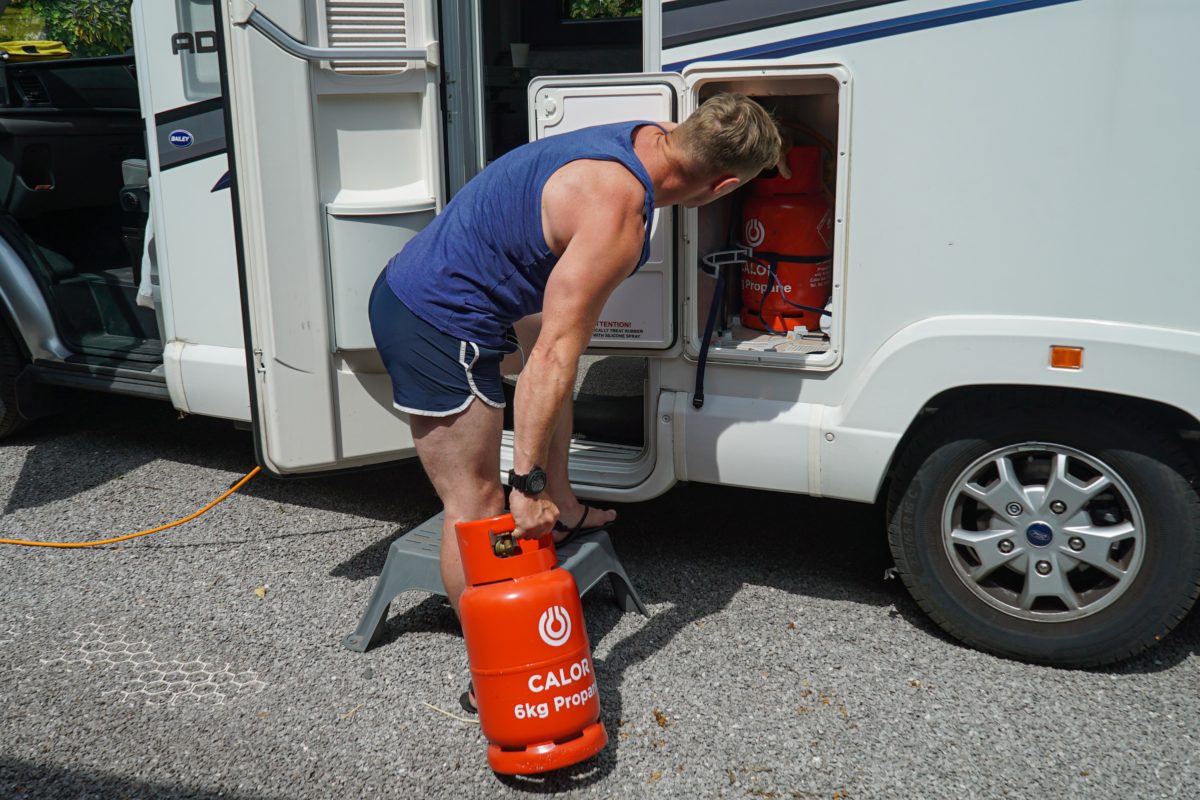 Check you have plenty of gas. Patio gas, e.g. for Prima Leisure BBQs, is easy to find. But the main bottles for Motorhomes and Caravans can be difficult to locate in some countries.
---