A Bailey Convoy visits Jersey
During the restrictions of 2020 we made many plans. Dreams of what we'd do when we finally had unconstrained movement and could take our motorhome anywhere.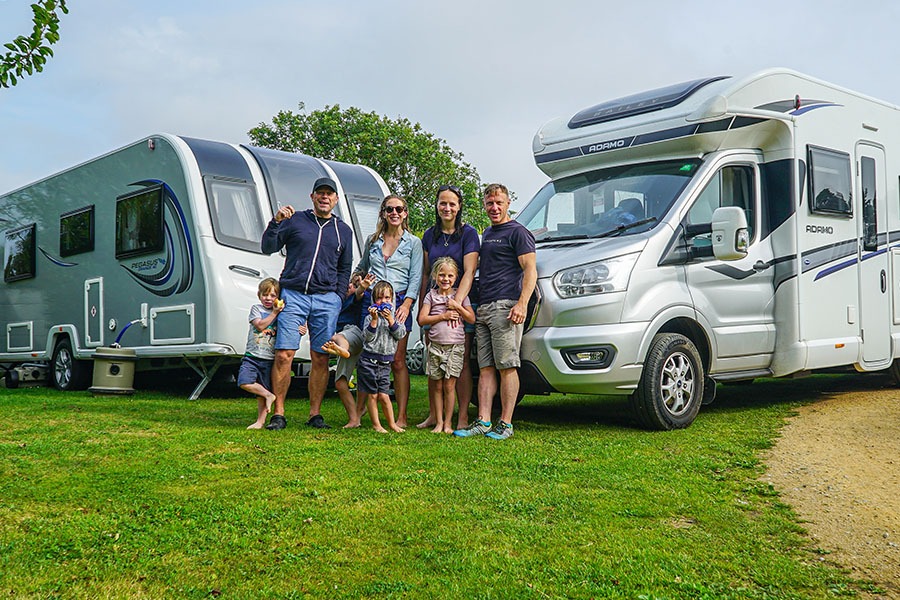 These plans involved road trips to Bosnia to conduct exploratory cave diving, to Holland, Germany and Portugal to compete in skydiving competitions and freediving in France. Our big family trip would be to the South of Spain and then roll up the coast into France. However, 2020 appears to have spilled into 2021 and our plans became a little more modest.
Our long-haul trip to the southern edge of Europe was replaced by a fortnight's excursion along the tracks and campsite of Ireland's Atlantic coast. But, as the unpredictable and ever-morphing restrictions changed we were, once again, forced to make changes. But we wanted to stay as true to our initial plans as possible. We'd promised the boys a ferry trip to another country. Sunshine, seafood and beaches and playing in the waves every day. In the end it was a conversation with a friend, about some parachuting stunts for a World War Two series, that generated the epiphany. Because he lived in Jersey.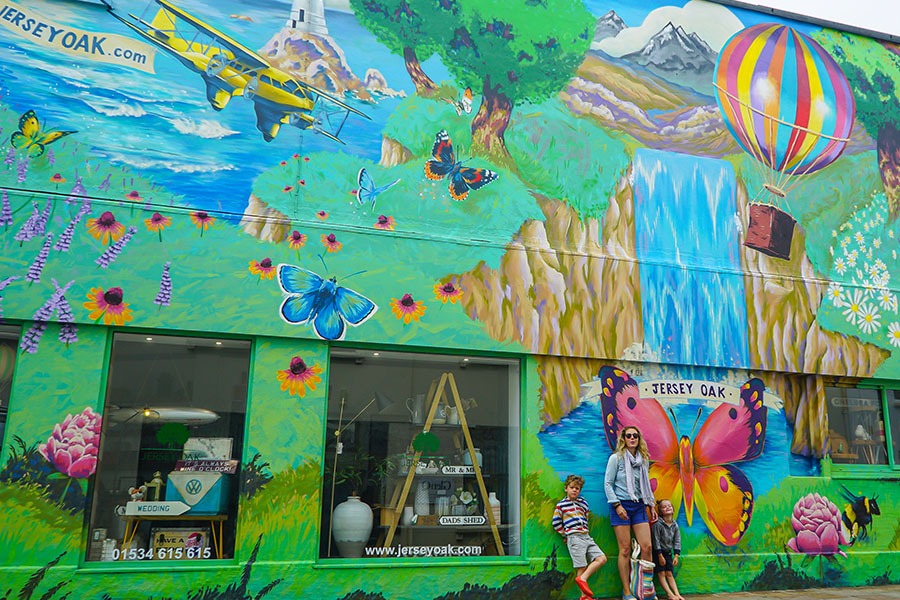 A beautiful mural on the outside of one of Jersey's home and garden stores
---
Jersey is a Crown Dependency, which means it is self-governing and autonomous. How this translated for our family adventure was that, under COVID, it was relatively easy to access from the UK mainland but, being much closer to the French coast, has the fresh feel of a foreign location and created the much-needed atmosphere of escapism. And this time we'd be a 'Bailey Convoy' as our friends were coming with us in their Pegasus Grande SE caravan.
We stayed for two weeks at The Palms campsite in the north-west of the island. The site is well maintained and run by Janie and Frankie, as friendly and helpful as one could ask for and a wealth of knowledge and top tips having spent many years travelling in motorhomes and caravans (they now live full time in their motorhome). The furthest points on Jersey are never more than 25 minutes' drive apart so everywhere feels accessible. And we spent most of our time visiting the seemingly endless supply of magnificent beaches. And because there are so many exceptional shores to choose from, they never feel busy. All were commendably well services with clean, public toilet, ample parking and outdoor showers (handy for washing off wetsuits or sandy children after a day at the beach).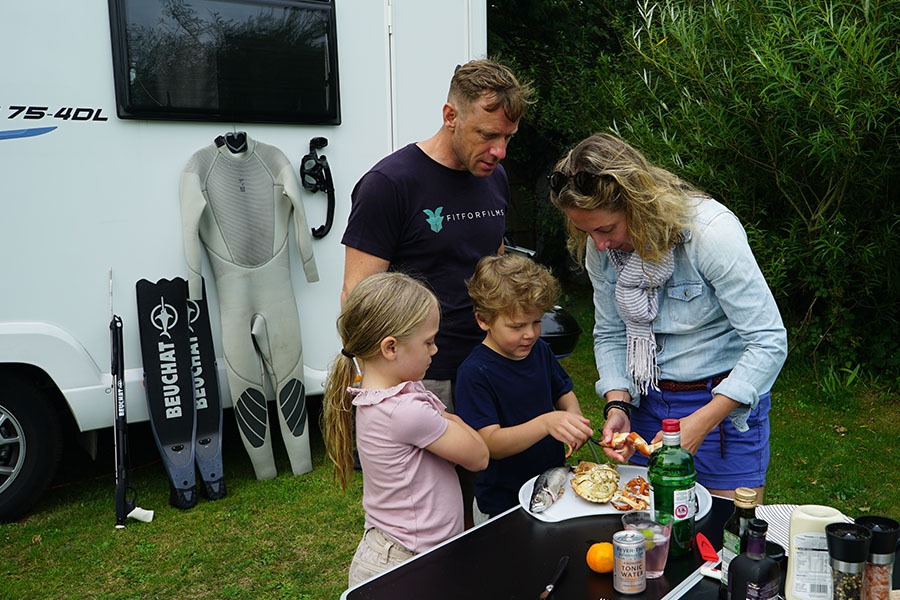 Teaching the children how to remove meat from a crab
---
Condor Ferries are the sole means of getting a motorhome or caravan across to Jersey. Be warned, they're neither cheap nor that reliable. We were late outbound, something we later found to be common, and on our return trip they were unable to fit the caravan on and our friends had to stay for another 24 hours. But the effort is worth it as the island has a beautiful blend of English Riviera and small French fishing port. The best of both worlds. The weather was, mostly, great and the sea got up to 19 degrees Celsius. There are many attractions for kids and adults around the island and beyond the beaches. Historical sites play a major roles in these attractions from castles to tunnels dating from the Germany occupation in the Second World War.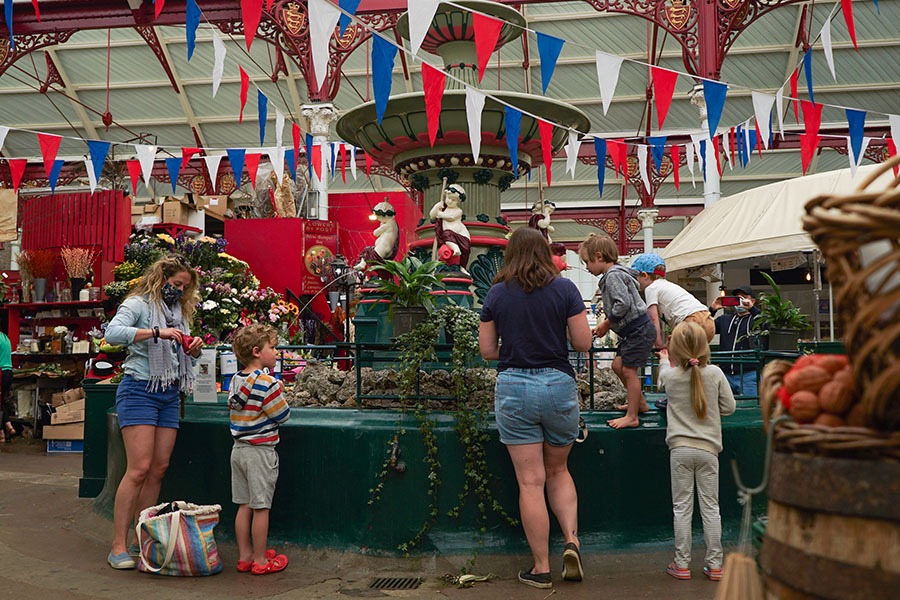 The fountain at the middle of St Helier Central Market
---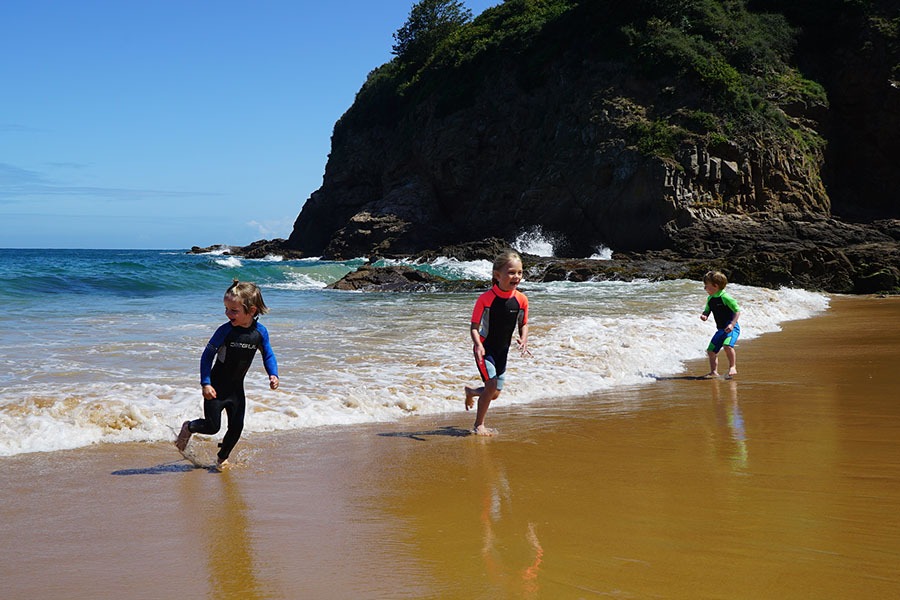 The children playing on one of Jersey's beaches
---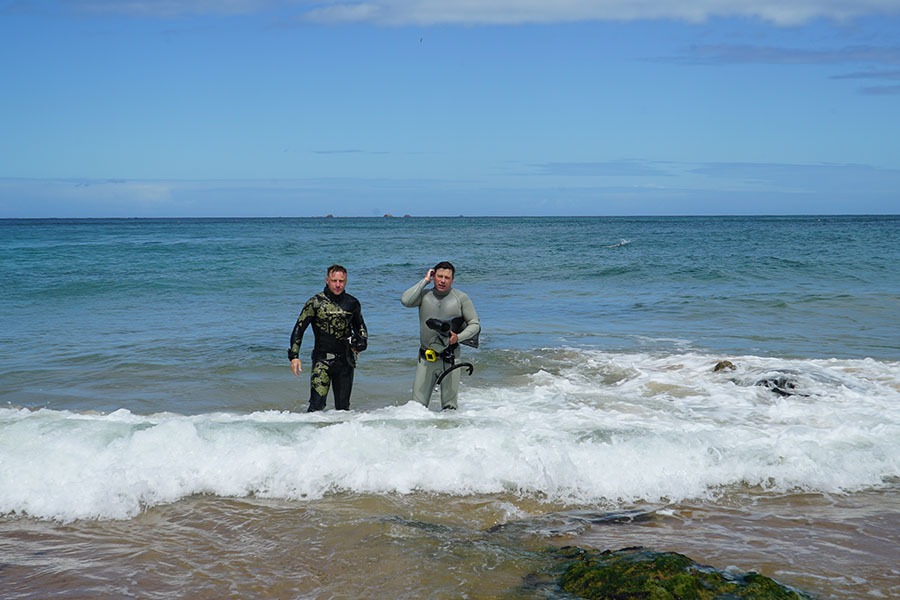 The adults also enjoyed the surf
---
I'm a motorhome kind of guy and we're a motorhome kind of family but I was exposed to the benefits of the caravan. The narrow roads in Jersey would have made nipping around the island on day trips more difficult. Luckily our friends were towing their caravan with a nine-seater van which became the team transport for the fortnight. We still love our Adamo but in future, good-natured verbal sparring matches with a caravan owner I may concede on certain points. It's not that one is better than the other, but a motorhome or caravan can have an advantage in certain circumstances.
But one lesson which has been hard learned is, whether you have a caravan, motorhome or campervan, the ability to have the flexibility that comes with camping and being able to absorb the ever changing national and international situation means we can rapidly alter our plans and still make the most of the time we have.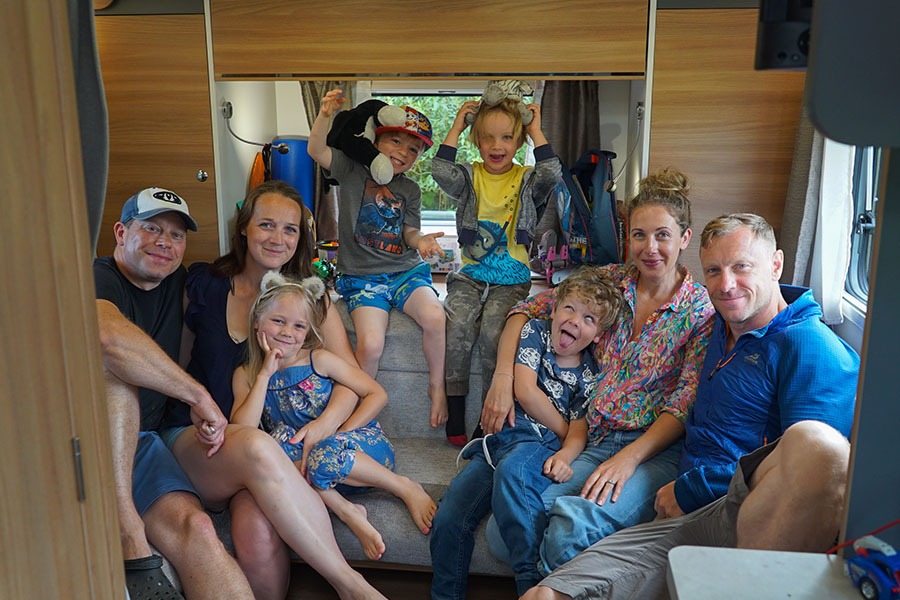 Group photo in the rear lounge of the Adamo
---