Clocking the miles - Part 2
Rain may have dominated the first part of the trip, but difficult border crossings became the norm during the second leg with significant time spent trying to extract both car and caravan from country after country.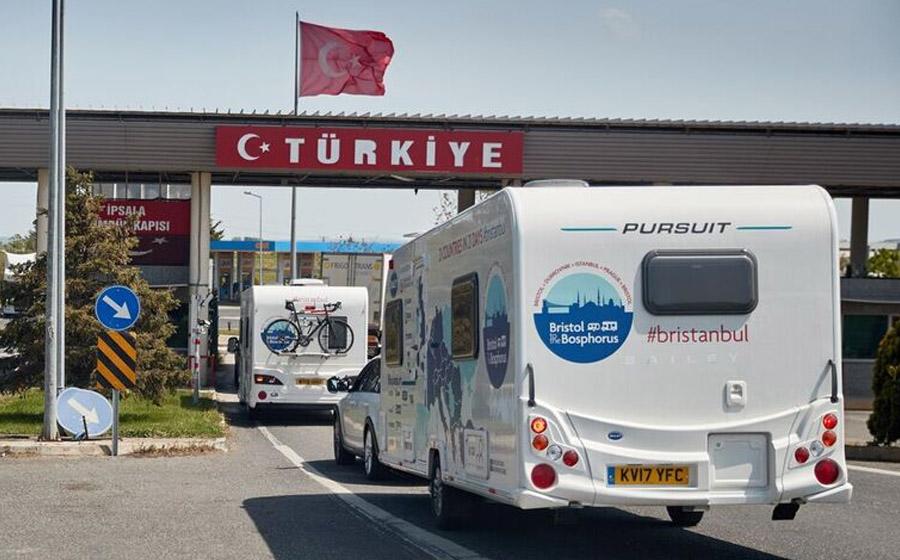 ---
An eight-hour departure from Turkey played havoc with our schedule but the team voted to push on to the next campsite in Bulgaria. The site owners were nothing short of fantastic and with us tip-toeing to the site at 04:15 in the morning(!), the evening meal they'd lovingly prepared was carefully packaged for lunch the following day.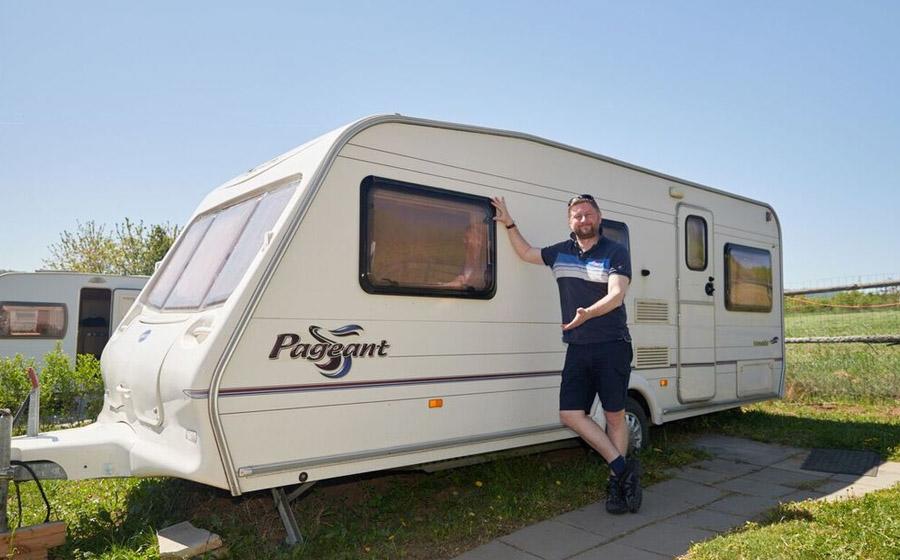 Actually, if you're planning to visit Bulgaria in your caravan or motorhome be sure to visit Camping Veliko Tarnovo. Language won't be a barrier as the couple who own the site come from Cardiff and the site itself was beautiful. Owners of a Bailey Pageant, our trip across 21 countries in as many days struck a chord with Nick and Nicky Kinson and inspired them to write a blog about our visit on their website.
Crossing into Romania wasn't without issue, but the palm-crossing process was slick, obviously well practised and didn't eat into our already tight schedule.
Once across the border, the roads became our next challenge with any stretch of tarmac away from the newly-constructed dual-carriageway resembling a lunar landscape. Somehow, our fillings remained intact and we crossed into Hungary.  That night we took refuge in a 'ruin bar' for a few hours, before heading for the Czech Republic the following morning.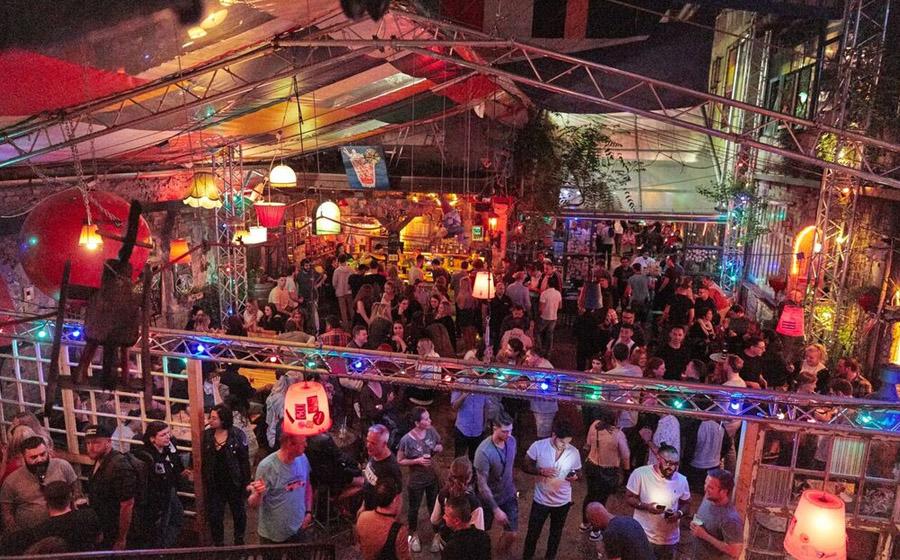 Prague is a popular destination but one I hadn't visited before, so we popped in to Skoda's HQ and its museum for a guided tour and a bite to eat. All UK Skoda's are made at the Czech factory and although this was my first time, the Kodiaq and Octavia Scout I was driving had obviously been there before.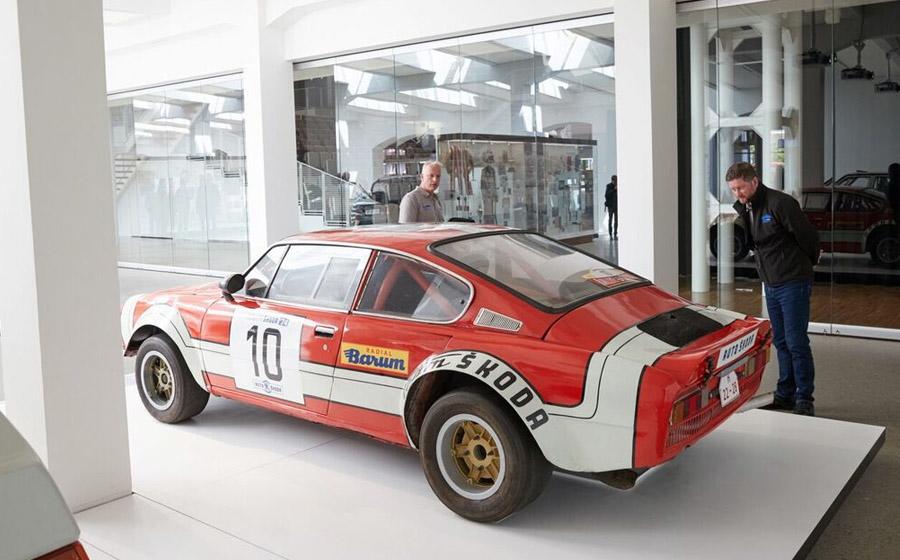 With so much of the trip behind us – crossing into Asia, getting the caravan x-rayed at border control, taking a wrong turning in Istanbul and towing a caravan through the market – my own thoughts turned to home as my son, Charlie (10), was due to go on a four-day school trip on the Monday and we needed to stay on schedule for me to return on the Sunday before he left.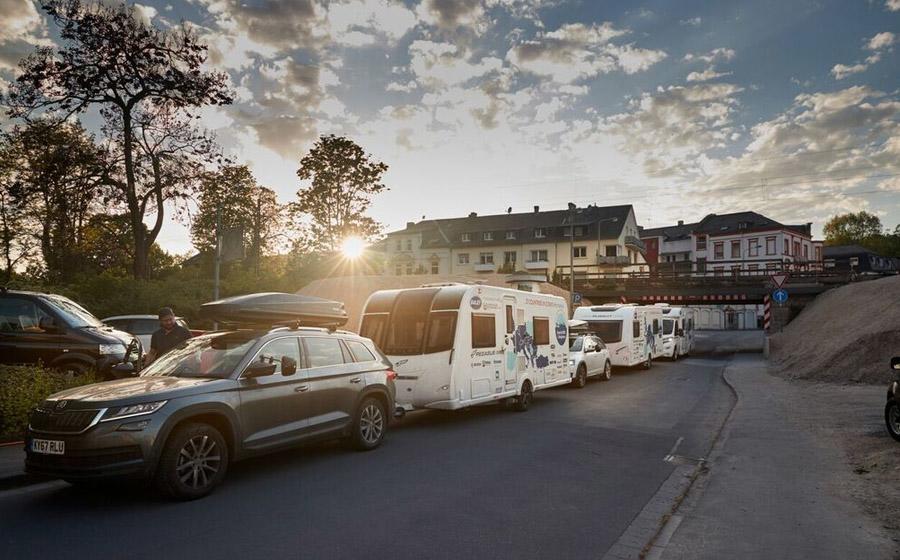 Hopping from Prague to Frankfurt and then to the Hague needed to be hassle-free and, thankfully, both car & caravan shrugged-off the miles with ease. Having endured many a tricky border crossing, it was a pleasure to speak to the Dutch Border Force who asked if we'd been in Holland for King's Day and when saddened by news that we'd missed out, gave us recommendations for where to visit next year.
Was it an easy trip? No. Would I do it again, including the bit where we squeezed two caravans and a motorhome down the narrow streets of Istanbul? You bet.