Clocking the miles - Part 1
Rain dominated the early part of the trip and apart from a glimpse of blue skies in France, inclement weather followed us from Bailey's HQ in Bristol.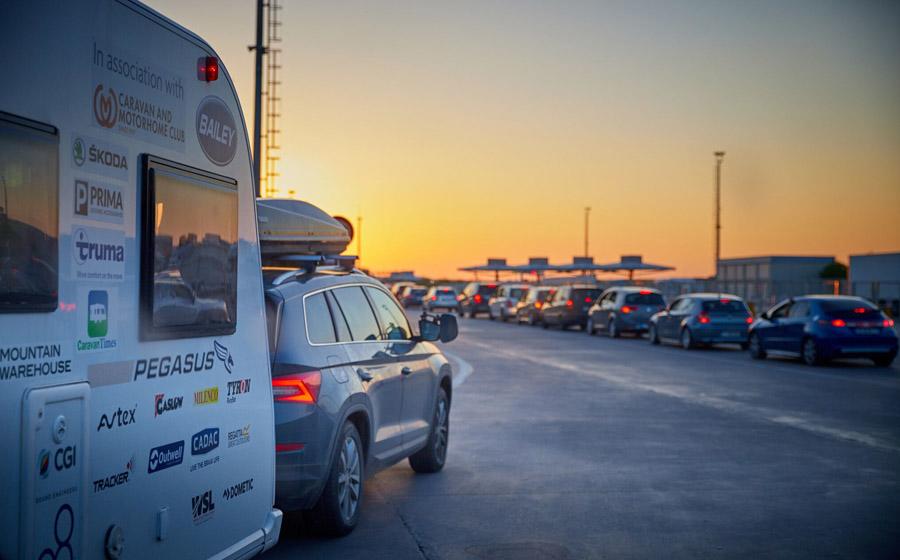 ---
Our #Bristanbul schedule is reasonably tight and the first handful of countries saw us mile munching on drenched motorways and dual carriageways which are always a test of car and caravan.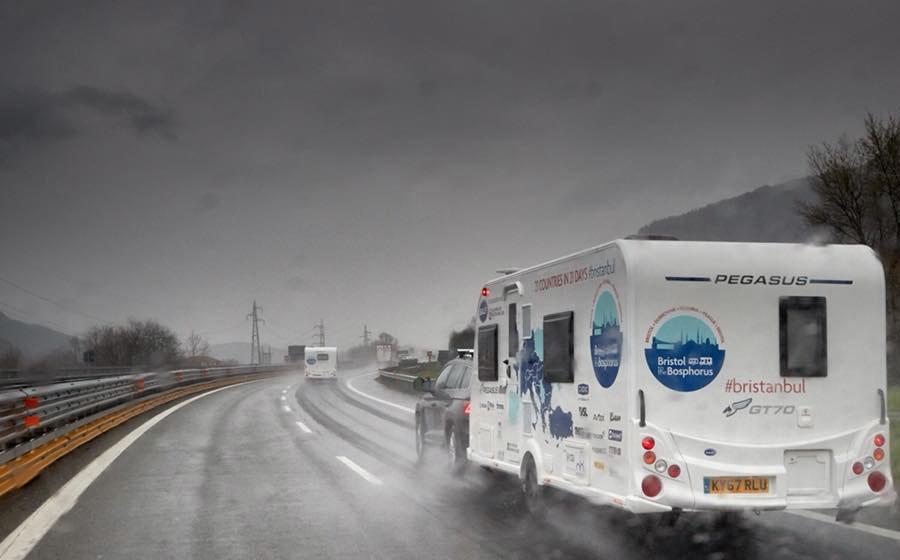 Strong winds accompanied the rain, which was then mixed with the slipstreaming effects from countless vans and lorries. Our Skoda tow vehicles –Octavia and Kodiaq – impressed the judges at The Caravan & Motorhome Club's Towcar of the Year and our longer 'test' reinforced their roles as incredibly competent tow cars.
Apart from winter tyres, which are a legal requirement in some of the countries we visited, both Skoda's are free from modifications, meaning our 5,000-mile trip to the Continent of Asia and back would be in a pair of family-focused cars that can be found at any Skoda dealership.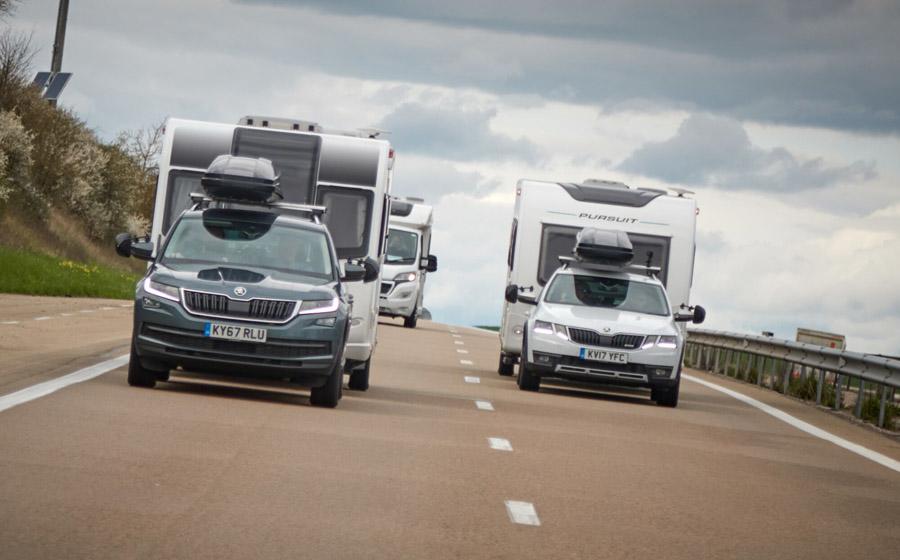 The caravans and motorhome have undergone a few modifications aimed at making the trip a little easier. Gas for cooking and heating can be a challenge when country hopping so we have Gaslow systems fitted which are filled from the LPG pump at fuel stations. Tyron bands prevent the tyres coming off the bead if we have a blowout and Tyre Pal TPMS monitors the tyre pressures.
Once we've arrived on site, movers from Truma helped us in tight spots. The rough roads have claimed a few victims with a drawer handle unscrewing itself in the Pursuit 550-4 and the Octavia requiring two new tyres in as many days thanks to jumbo-sized potholes.
The motorhome twanged its grey waste pipe when climbing the platform onto an x-ray machine on the Turkish border and then over zealous border guards pulled a wooden facia from it's mountings.
Last year's Arctic Adventure proved the importance of packing a few spares and with Ali & Dean from the Bailey factory joining us for parts of the trip, the 'vans were soon ship-shape again.
Finding a Turkish Kwik Fit may seem like mission impossible but a quick chat with a taxi driver revealed a tyre fitting shop that served Turkish cay (tea) while the team whipped off the wheels in the street and fitted new rubber in double-quick time. What's more, the price for two new Yokohamas was reasonable too.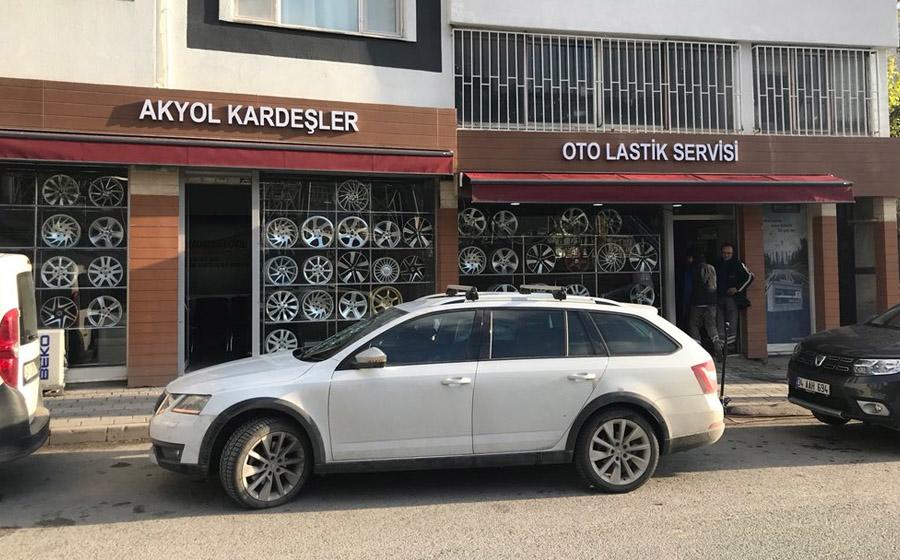 The journey from Bristol to the Bosphorus was long and challenging, especially at border controls, but reinforced how flexible leisure vehicles are, regardless of where you wish to go.