City Break by Caravan: The Perfect Weekend Away?
The city break is often viewed as a hotel-only expedition, but is a caravan or motorhome the perfect short break partner?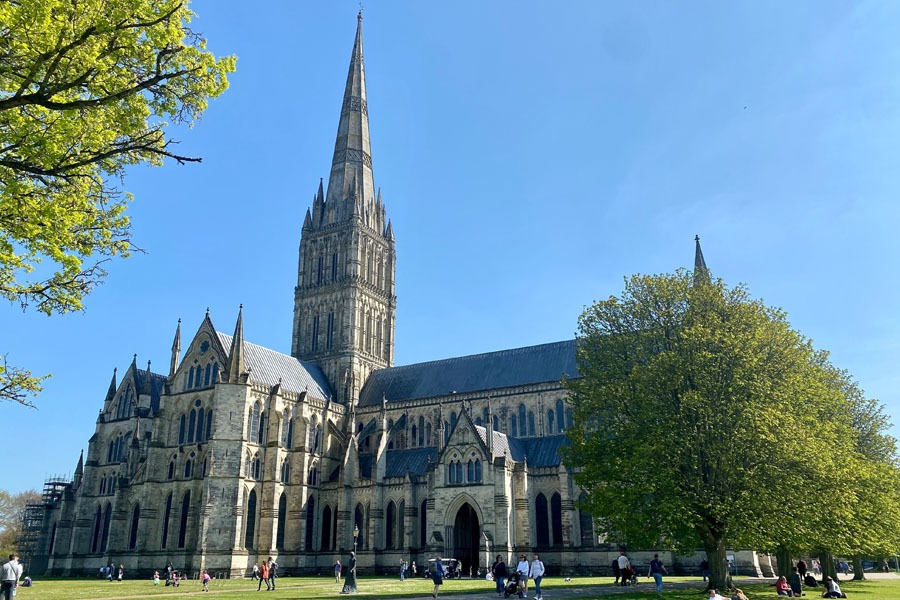 Salisbury Cathedral on a sunny day
---
Air travel isn't a prerequisite for far-flung city trips. As many motorhome and caravan owners already know, a surprising number of campsites occupy perfect city locations across the UK as well as Europe. During previous trips, when imagination was the only international travel barrier, we'd caravanned to various European cities such as Berlin, Budapest, Helsinki, and Istanbul. Walking into the centre of these iconic destinations often seemed bizarre, given that most other visitors had recently emerged from the local departure lounge.
This time, however, we thought we'd see how a close-to-home city break compares by booking The Camping and Caravanning Club's Salisbury site, just 45-minutes away. This Wiltshire city – home to the world-famous cathedral and its equally famous lofty spire – was a trip down memory lane as I used to work for the local newspaper, The Salisbury Journal.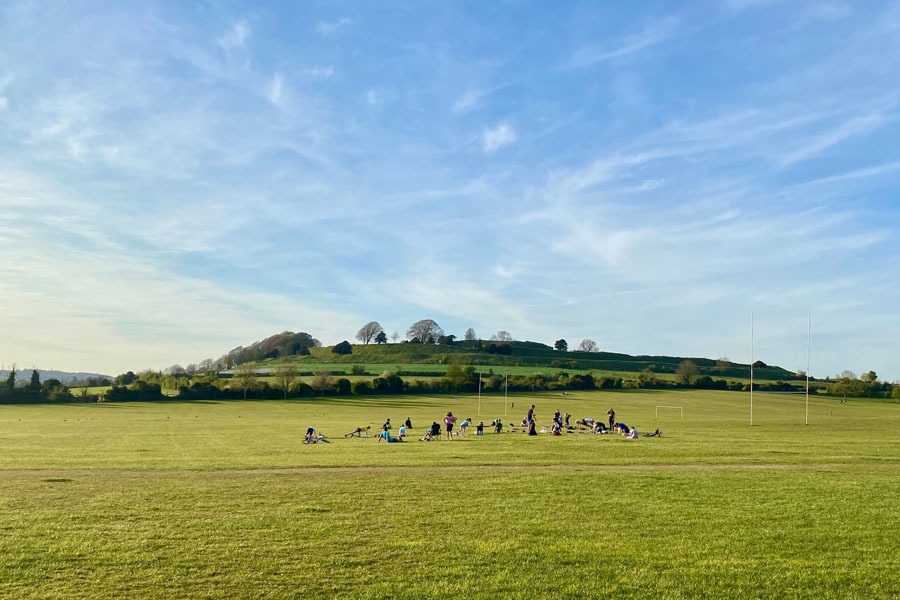 Hudsons Field with Old Sarum in the distance
---
Space can be at a premium on city fringes but not so for Salisbury due to ancient Old Sarum (visible to the north) and the vast expanse of Hudson's Field dominating the landscape with acres of green space.
Bathed in sunshine, the imposing grassy Iron Age 'walls' of Old Sarum – now governed by English Heritage – was Salisbury's birthplace approximately 2500 years ago. Coupled with the city centre cathedral – a mere youngster at 'just' 700 years of age – history underpins these ancient streets with little changing since the turn of the century, or indeed when I worked at the newspaper 20+ years ago.
The popularity of the city break, UK or further afield, hinges on the fresh discovery of important landmarks – historical, personal, or otherwise – but, for me, familiarity was a welcoming (and unexpected) addition to the trip. Sure, some of the shops had changed, but hazy memories of parking my company Corsa and walking the streets in an ill-fitting suit soon came into focus. Should you be travelling as a family, these amenity-rich environments are an easy way to occupy the children – young or not so young.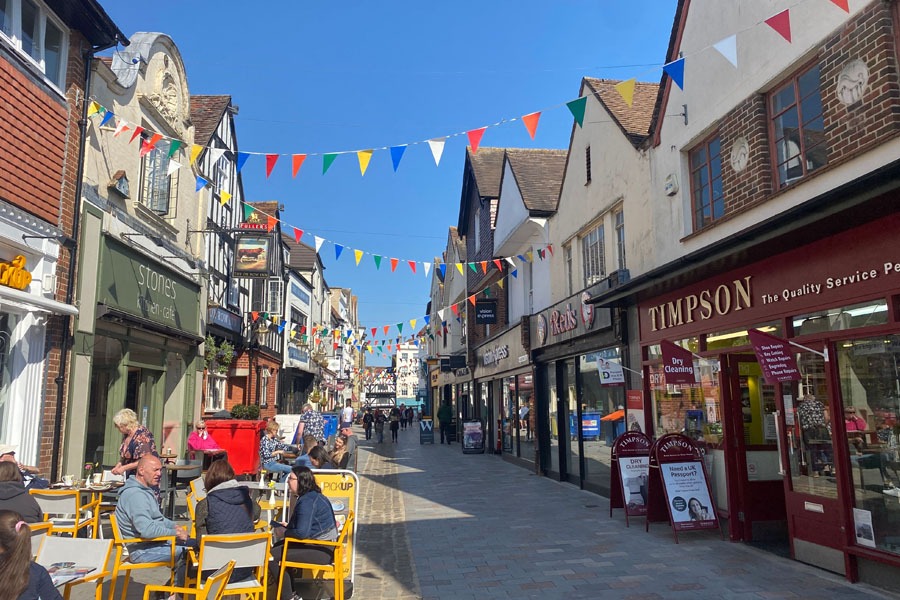 Salisbury's shopping streets
---
The humble city break suits both time and budget, which is incredibly important when travelling as a family. It's also an easy way to 'escape' at a moment's notice, filling the vacation void until it's time for your 'bigger' holiday(s).
Should you enjoy a certain aspect or find an activity that suits all members of your party, similarities between other locations can be found, creating a wish list for future trips. Best of all, you don't need to cross your fingers and toes when arriving at the hotel – your accommodation will always be perfect.
Fancy trying a city break but don't know where to start? The following site suggestions and reasons to book will help to narrow the search:
Six reasons why city breaks by caravan (or motorhome) are best
Time
Except for the lucky few who have an abundance of spare time, city breaks are a great way to condense many things into a long weekend. How? The main focus of any city break is…the city. With reduced travel time between venues and attractions, more pursuits can be enjoyed in less time, making you feel as though you've experienced a week's activities in just 2 to 3 days.
Money
Families and household bills absorb cash, sometimes faster than I can earn it. However, caravans and motorhomes are incredibly adaptable, so should you find yourself eager to explore but don't quite have the budget to match, booking a pitch for two or three nights can be an incredibly efficient way of calming that wanderlust without embarking on an extended tour.
Tick
For me, any journey that has an aim is classed as an adventure and, if I'm honest, I often find it difficult to choose a destination unless I have a reason to travel. One of the best things about the humble city break is making a wish list and ticking them from this list as each location is enjoyed.
Pace of life
The pace of city life is often astounding with the weekends proving to be just as hectic as the working week. Yet, sitting back from the mayhem in front of me, armed with coffee and a cake, somehow releases tension while those in front of me scurry around in ever increasing circles. Should you wish to immerse yourself in the hustle & bustle, evenings spent in the caravan feel doubly relaxing.
Last-minute
Both UK clubs – The Caravan & Motorhome Club and The Camping & Caravanning Club – have websites that allow you to search by map and availability. If you include CL and CS sites (privately owned 5-unit sites), you'll have access to thousands of sites in the UK alone.
Travel
Best of all, regardless of how far you wish to travel or how close to home you'd prefer to stay, chances are there's a city location to suit all needs. On this occasion, a trip to Salisbury suited both time and circumstance.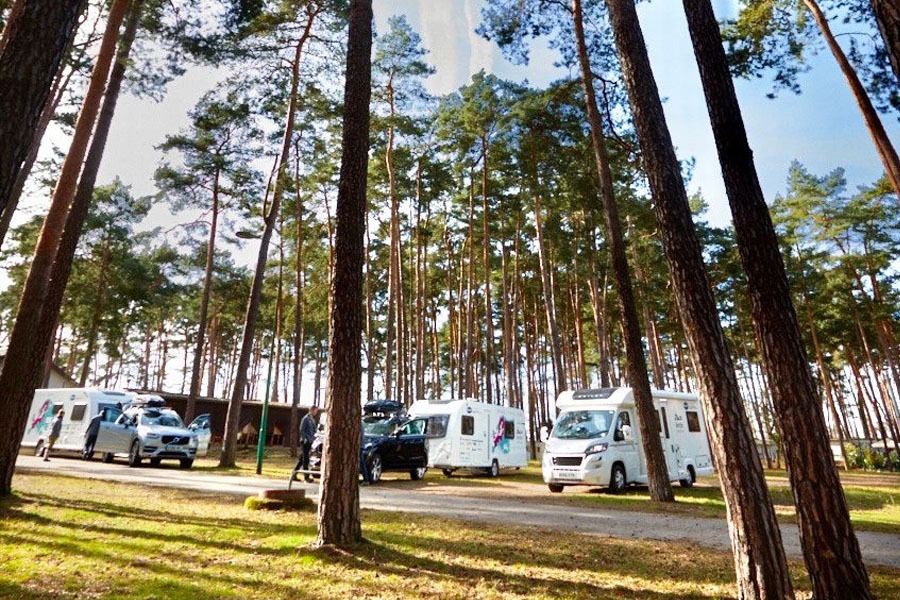 A European city break at a campsite outside Berlin
---
Our City Break Top 5 (in no particular order)
Istanbul
A city of 21-million people will always be an assault on the senses, doubly so when you take a wrong turn and tow the caravan through a crowded market. This was our furthest point during the Bailey of Bristol Bristanbul trip and one that lived up to all the hype…and then some.
Milton Keynes
Even though 'MK' isn't a city, It's worthy of an honorary mention. Gulliver's Meadow – booked through The Camping & Caravanning Club – granted easy access to a network of routes aimed at runners and cyclists. With the bright lights to the west and Willen Lake to the east, I genuinely loved our time at Milton Keynes; even though, between you & me, I wasn't looking forward to it. And that's why this Buckinghamshire town deserves a mention.
Torun, Poland
During Bailey's Arctic Adventure, we pitched the caravans and motorhome at an unassuming campsite and crossed the bridge to the city. After a long day's drive, we were greeted by buildings that were rich in history and a welcoming restaurant that served traditional perogies and, obviously, traditional beer. Torun was another surprise moment.
Salisbury
As Salisbury holds so many memories, I'm always going to be slightly biased. Overlooking the wide-open space of Hudson's Field from the campsite combined with the cramped, ancient city streets around the cathedral made the two locations feel poles apart, even though they are separated by just a mile or two. Old Sarum is a bonus for English Heritage members.
London
No city break would be complete without mentioning the nation's capital. The Caravan and Motorhome Club's Abbey Wood site offers transport links into the heart of the city, yet somehow (as the name suggests) offers visitors a wooded retreat. Want to see the Christmas lights or watch the Foo Fighters in concert? No problem.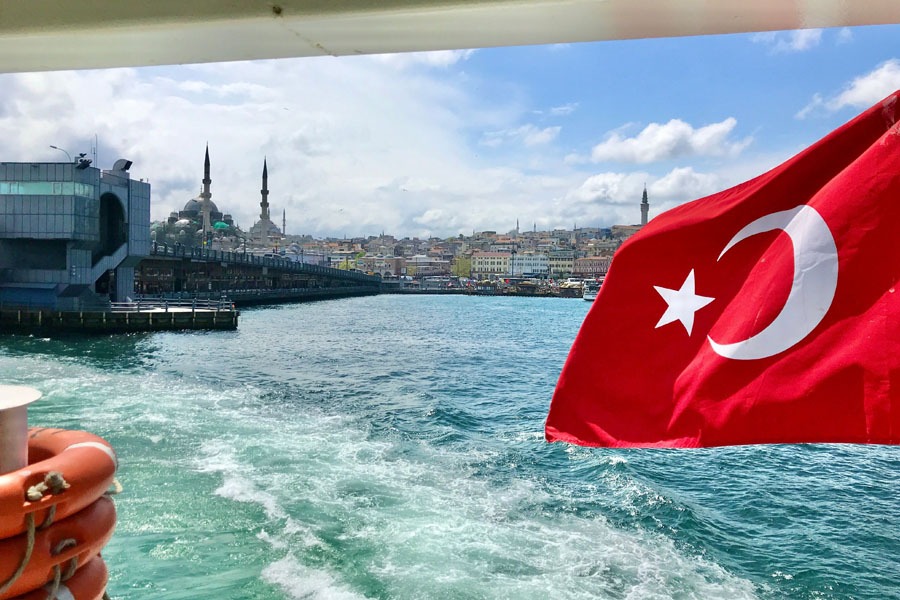 A city break to Istanbul
---