Carolyn, Gareth, Jacob and Tommy Slater - A Bailey Phoenix for a growing family
Jacob has been caravanning since before he can remember. He was only two when his parents, Carolyn and Gareth, got their very first caravan, a Bailey Pageant. But with the arrival of Jacob's younger brother Tommy the family was running out of space and that's when they decided to order a new Phoenix at the NEC show in February.
Little did they know that the world was going to stop not long after they placed their order. With lockdown in the middle, and the factory closed for a few months, it felt like a really long wait but they finally collected their new Phoenix on the 30th June and it was all worth it.
To the Slater family, caravanning during the past year meant they could remove themselves from the world issues at least for a few days.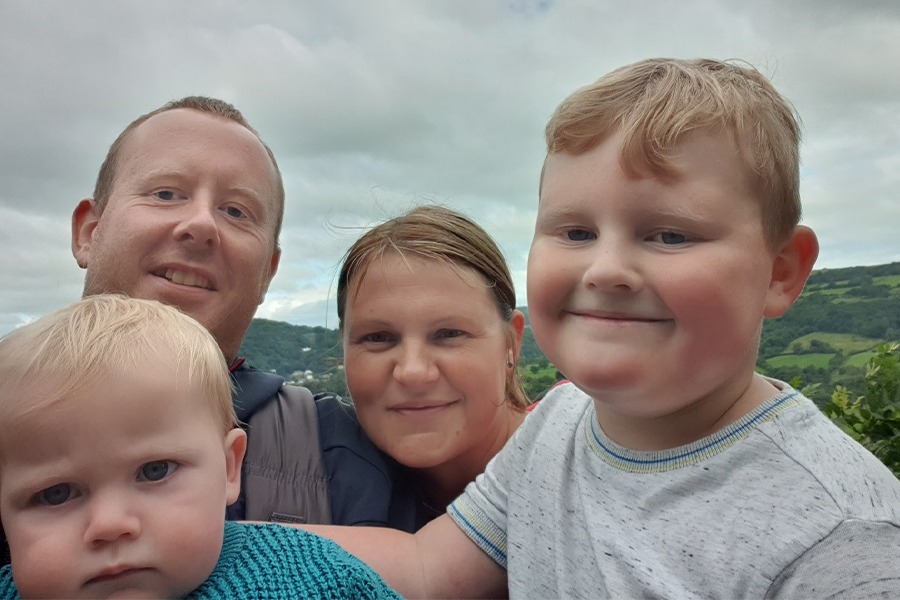 Carolyn, Gareth, Jacob and Tommy Slater first family holiday with their Phoenix in Derbyshire
---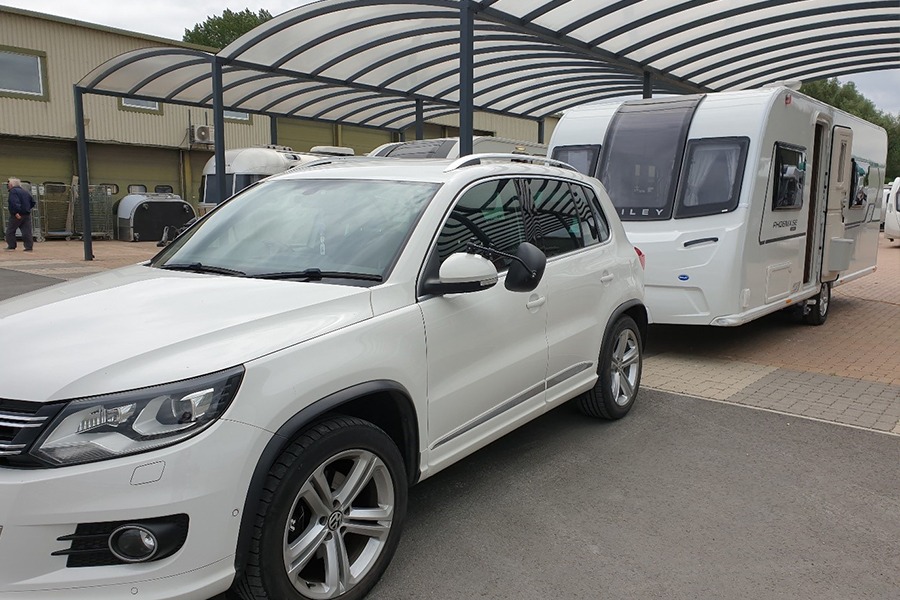 The day to collect their caravan finally arrived on the 30th July 2020
---
Was this your first caravan? Have you had caravans before? 
Previous to this we had a Bailey Pageant Provence Series 5, which we owned for 3 years and we managed to get away 23 times in it. Our last time away was our first caravan holiday with Tommy. That is when we decided the layout was not for us as a bigger family, so the saving up began.
Carolyn grew up with touring caravan holidays and wanted her own children to have the freedom, experience and sightseeing that she was lucky enough to have as a child with her family. Gareth used to go camping but liked the idea of having a caravan so you can go away all year round, therefore he took his B+E driving test and then the travelling began.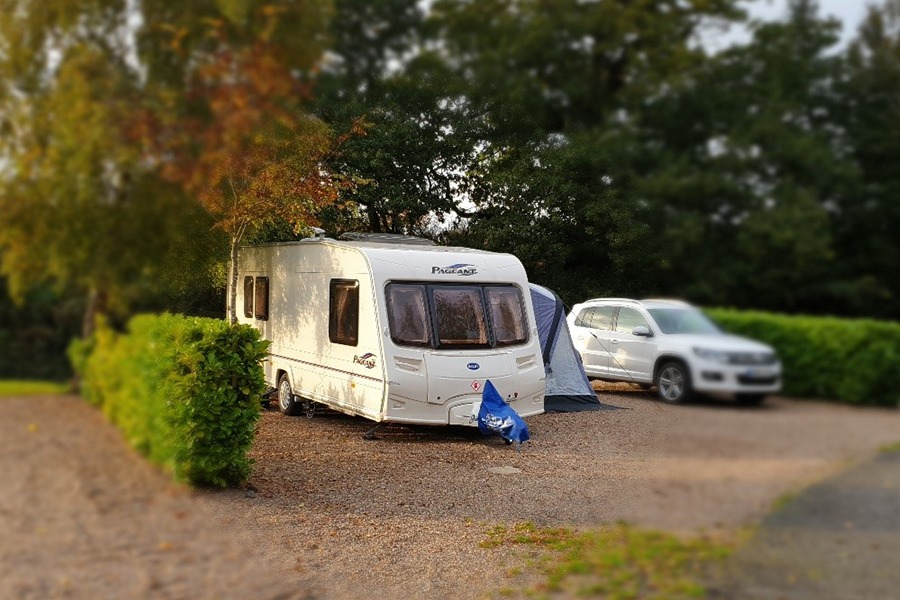 Carolyn and Gareth's first caravan, a Pageant Series 5
---
Why did you decide to get your new Phoenix? 
When Tommy arrived, we clearly saw that there were better caravan layouts to suit our new family needs. Plus, our poor old Pageant was starting to get a little "tired" in parts.
Jacob cried when we upgraded caravans, he was so attached to the old van and had so many happy memories in it, that he did not want it to go. We were starting to think we would have to keep it in the garden forever just to make him happy. Luckily as soon as he climbed up onto his new bunk bed and saw he had his own spotlight; he was soon won over.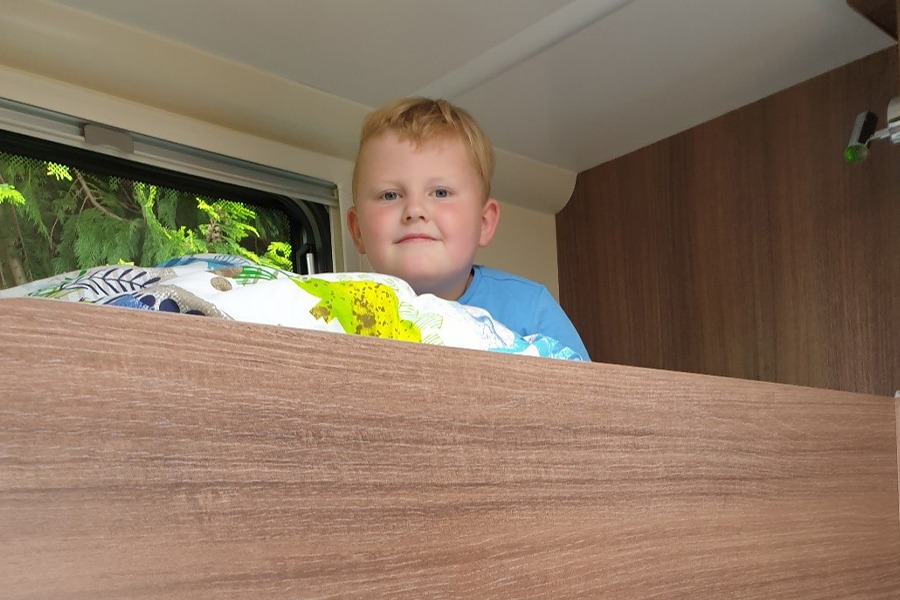 Jacob was sad to see the family's old Pageant going, but was soon won over by the new Phoenix
---
What's your favourite thing in your Phoenix?
It is hard to pick a favourite part of our Phoenix.
Jacob would say the bunk beds. Carolyn would say the large fridge and having a microwave.
Tommy would probably pick the bin on the back of the door because it is great for him to open/close and hide things in!- safe to say we haven't used it as a bin  just yet.
Gareth would say because we are the first owners of the caravan, everything that happens to it he knows about, plus the new bodyshell of this caravan is so much easier to clean that our old one and this caravan is so much quicker and smoother to set up on arrival.
We did find though that there is so much choice in caravans out there that we would never find one that has everything exactly how we would want it. There has to be a compromise. We made a list of priority of what we needed and the Phoenix 650SE had all our top "must haves" in it.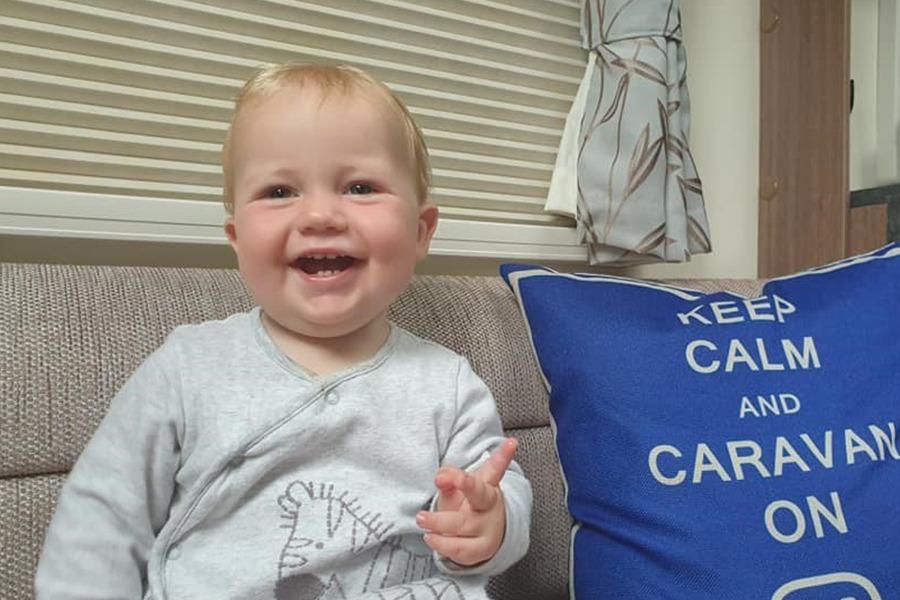 Tommy enjoying his new Phoenix during the family holiday to Sherwood Forest Holiday Park
---
What was your first trip in your Phoenix? Where did you go?
Our first trip was to our favourite site,  Sherwood Forest Holiday Park. It is quite close to our home, but when we are there, we feel hundreds of miles away. We went 14th July 2020 for the weekend. The weather was amazing. There are lots of woodland walks, two small parks for the children to play in, cycling routes, fishing, helpful staff, and a stream to have a paddle in too.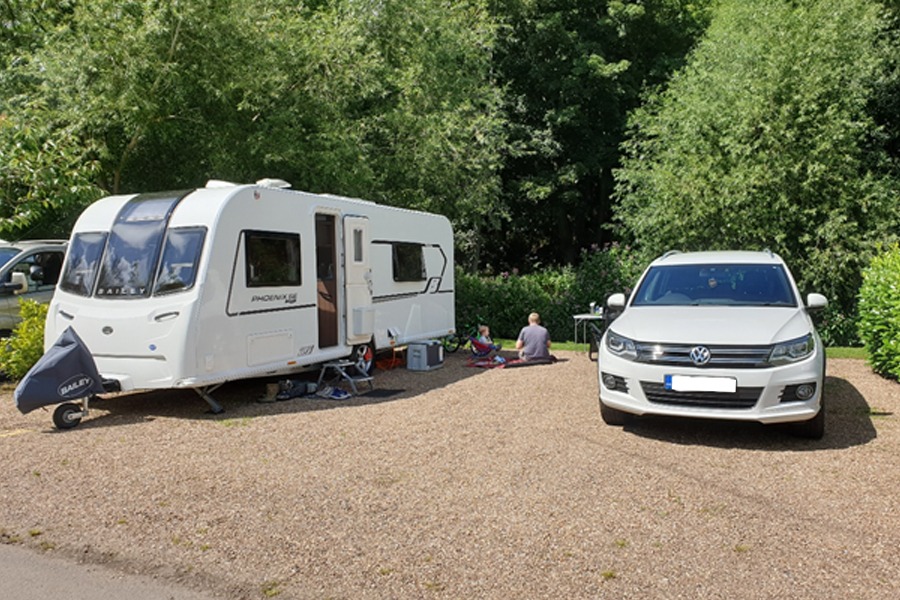 First holiday in the Phoenix at Sherwood Forest Holiday Park
---
Where else did you go?
We stayed at Southport Caravan and Motorhome Club site for 8 days. The Firs (Derbyshire) Caravan and Motorhome Club site for August Bank Holiday Weekend. We were meant to be going to Browns Caravan Park Scarborough (another one of our favourite sites- great location, well-kept site, friendly staff) for October half term, but we had to cancel as Carolyn, who is a teacher, had to isolate due to a child in her school bubble contracting Covid-19. We did manage a few nights away to Hanworth Country Park Lincolnshire before the country went back into Lock down.
What was your favourite trip? 
We have enjoyed all our trips so far in our new caravan, each one has its own highlight in different ways. I suppose you cannot beat the feeling of that first trip away in your new caravan, the excitement and happiness, plus the relief of going and getting it back home in one piece too.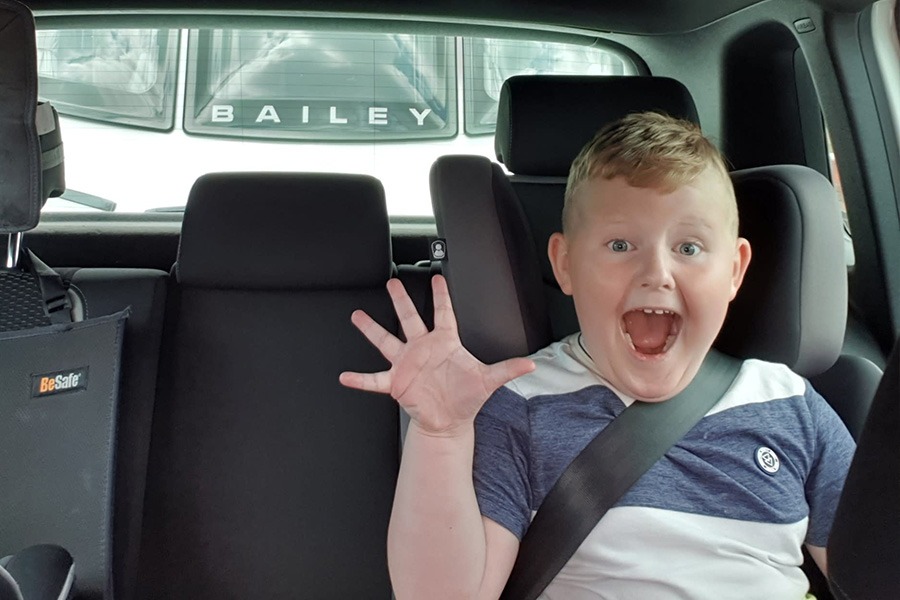 Jacob very excited travelling on the first family's outing away in their new Bailey Phoenix
---
What do you like the most of caravanning?
Our caravan is our home away from home, it has all our things in it, but we can take it wherever we want to go, therefore we are relaxed from the moment we are set up. We enjoy the freedom and space. Just being outdoors (in all weathers). New sights to see and explore. We have quality time as a family where we are undisturbed by work pressures and mundane house jobs.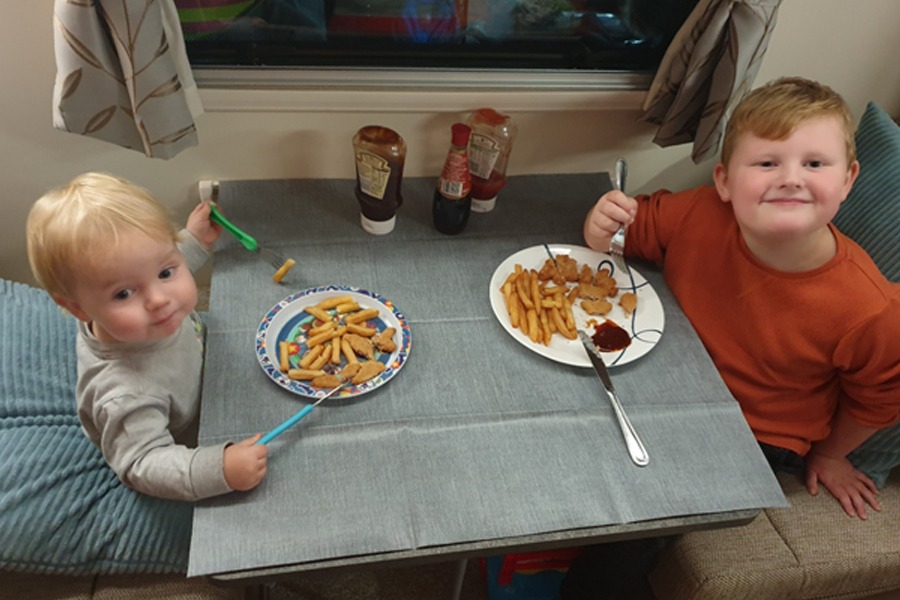 Dinner time at the Phoenix 650 side dinette
---
What did caravanning mean to you during the pandemic?
For us going away, when we could this year, meant we could just remove ourselves from the world issues. Getting engrossed on our caravan life we could just forget all the sad things going on, just be at peace with life, seeing different scenery, and enjoy being together as a family, outside of the 4 walls at home.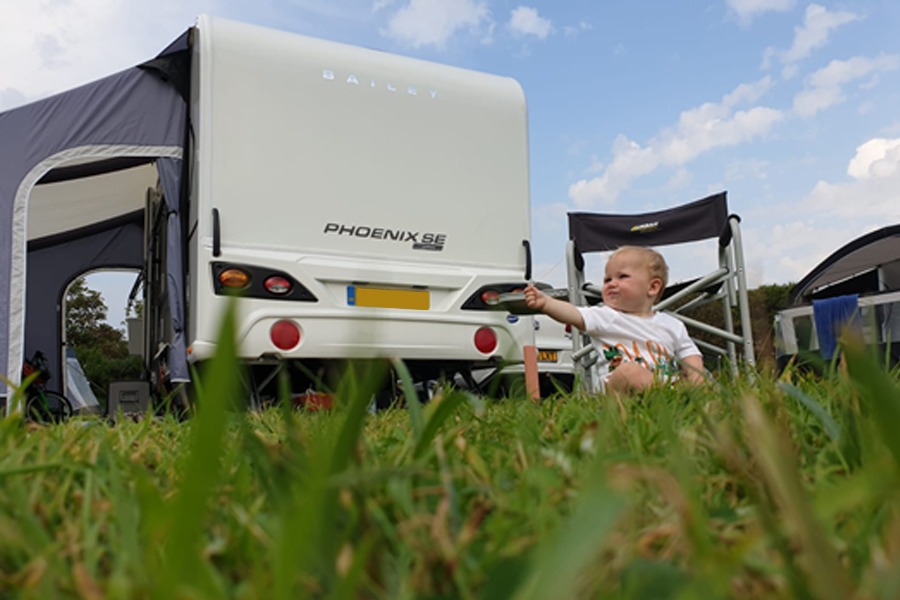 For the Slater family, going away last year meant they could remove themselves from the world issues and forget about the sad things going on for a dew days
---
Have you been using your caravan during the lockdown at home?
We have not used the caravan for anything during the pandemic. We have slept in it a few times on the garden, and sat in it for a few drinks, but when we go in it, we just feel sad as we want to be away in it.
What are your plans for this year? Where would you like to go?
So far, we have booked for Easter to Ferry Meadows Caravan and Motorhome Club site in Peterborough, and for the summer we have booked 10 days away to Norfolk Broads Caravan and Motorhome Club site.
We do not want to book much more as we do not want the sadness of holidays being cancelled. Our plans further down the line are to go to Bude in Cornwell to visit friends who have moved down there and ultimately go to France with our caravan. We have driven to France before and stayed in a static caravan there, but not taken our own caravan. We just need to get a bit braver to do it or find a group of caravaners to go with for the morale support.
Thank you to Carolyn, Gareth, Jacob and Tommy for sharing their experience with Bailey.