---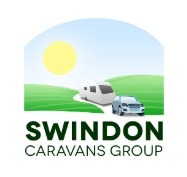 Oxford Caravan Centre
---
OXFORD ROAD, TIDDINGTON NR THAME, OXFORDSHIRE
OX9 2LL
01844 339566
Visit website
Caravan Retailer
Caravan Service Centre
Thank you, your request has been submitted to Oxford Caravan Centre
Bailey caravans at Oxford Caravan Centre
Made part of the Swindon Caravans & Motorhomes Group in 2006, Oxford Caravan Centre is one of the largest new and used touring caravan retailers in the UK. Located in Tiddington, just a five-minute drive from the M40, they offer a huge range of caravans.
...
Serving customers all over Buckinghamshire, Oxfordshire, Bedfordshire and Hertfordshire, their dedicated team are proud to offer all the latest Bailey models. Experience their range by heading over to the Oxford Caravan Centre showroom where you can begin your new caravan adventure.
View their website for up to date opening hours.
The Oxford Caravan Centre showroom stocks the latest 2022 Bailey Alu-tech construction caravans. The caravan ranges include the Discovery, Phoenix+, Bailey Unicorn, Bailey Pegasus Grande SE and top of the range Alicanto Grande. 
Those looking for caravans and motorhomes can find them at Swindon Caravan and Motorhome Group's Reading branch. Models are available from the Adamo, Alliance Silver Edition and Autograph ranges. All provide a home away from home with all you need for your next adventure.
Bailey of Bristol Leisure Vehicles
For the 2022 season, Bailey are offering 5 ranges of all-season tourers that can sleep up to 6 people, all including the popular large skylight window at the front of the vehicle.
The Bailey Discovery, Bailey Phoenix+ and Bailey Unicorn offer a range of options for all types of customers, no matter if you are looking for entry-level or a more premium caravan. Comfort and convenience come as standard in every Bailey with a host of extra features to make you feel at home, wherever you make it.
The Bailey Pegasus Grande SE and the Bailey Alicanto Grande ranges are spacious 8ft wide caravans featuring G-Shaped lounges and L-Shaped kitchens respectively. Both offer roomy and luxurious layout options to create a home from home for you and your family.
The 2022 motorhome range from Bailey are;
The Adamo, which has automatic transmission and is built on a Ford chassis, and the Autograph which has a manual transmission and is built on a Peugeot chassis. Every Bailey motorhome is built on one simple principal – high specification at superb value for money with no hidden extras. Bailey motorhomes are able to sleep up to 6 people and many have an MTPLM of under 3500kg.
Visit the Oxford Caravan Centre to discover your new home away from home.