Contrary to Marcus's favourite joke, Switzerland's flag isn't its only big plus. There are so many resplendent attributes found in the land of beautiful mountain ranges, which is set in the heart of Europe at the intersection of five countries. One was our uninterrupted view of Alpenglow, which sounds like a shimmery light you'd get after eating a bowl of the popular British muesli, but, in fact, it is the optical phenomenon of a red hue seen on top of high mountains at sunset or sunrise.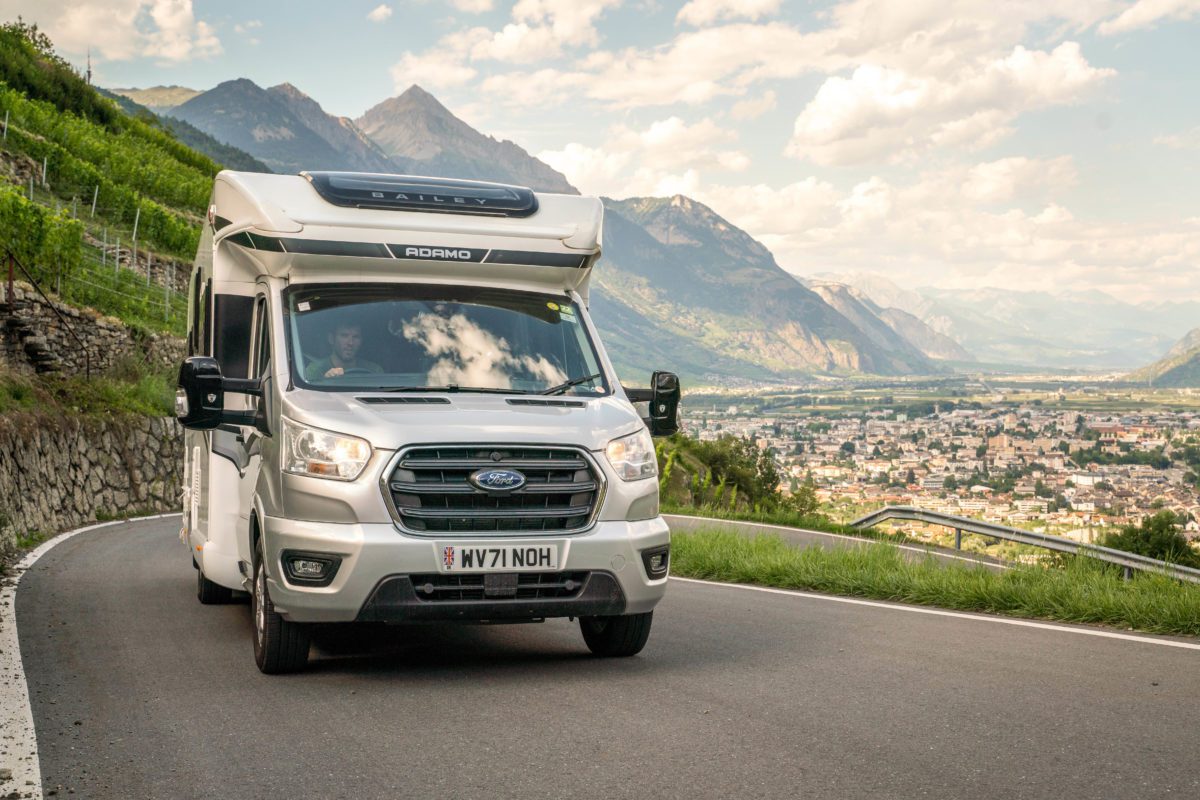 'Look at this!' exclaims Marcus as he beckons me out of the warmth of the motorhome and into the cool evening air. 'Wow!' is all I can muster when I see the peak of the Dents Blanche mountain range behind our campsite bathed in red, like the top of a Mr Whippy dolloped with strawberry sauce. We admire the colours changing from deep red to a soft pinky hue as the sun descends behind the pass.
We are in the lush green canton of Valais, in the Region Dents Du Midi and the highest peak, at 4358m, in the Swiss Alps was on glorious display. Our campsite, Grand Paradis is perfectly located for our visit to the Organic Adventure Park in Champery, where nature and adventure combine in a treetop rope course with thrilling zip lines, climbing nets and suspension bridges. This is the highlight of our stay for Dorothy, 3, as she fearlessly tackles most of the trails with Marcus beside her.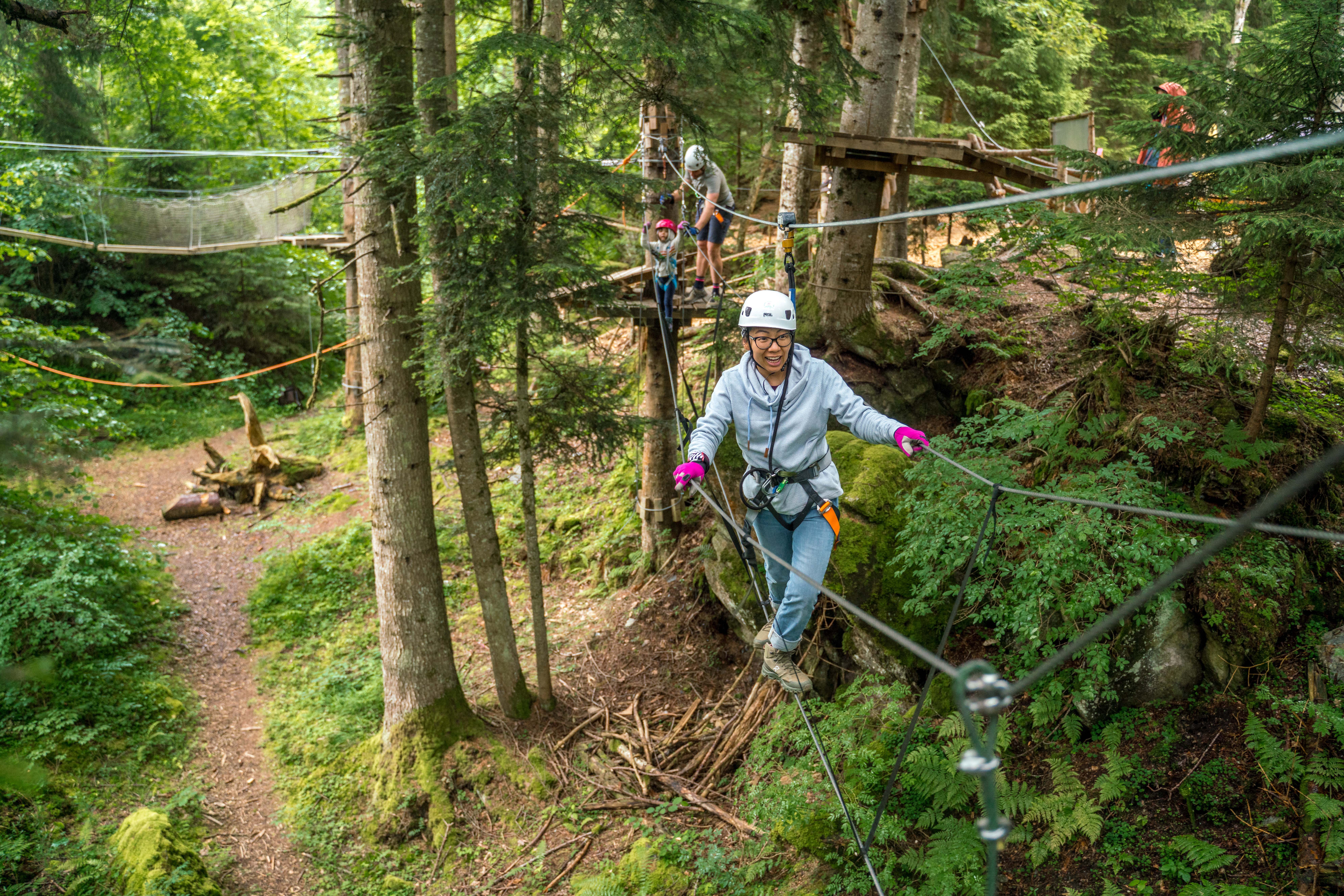 Like a moth to a flame, our family travels are magnetically attracted to places that have great cycling routes, family adventure plus easy paths for walks with the kids who don't actually do much walking, preferring to be carried on shoulders claiming their legs are weary, even after they've been sat in the motorhome on a driving day. The Valais has these in abundance and Nendaz was the place we found mountain biking and E-bike trails galore.
There is currently no campsite here, so we stayed at Hotel de 4 Vallees, which has a superb spa and infinity pool with panoramic views of the prominent peaks behind the traditional houses. We park the motorhome behind the ice rink next to the hotel, and it feels great, albeit slightly odd, that we have a hotel room for two nights. I am guiltily delighted to spot a coffee machine in our bedroom, and the first thing I do is make myself a cup, luxuriating at the fact that I don't have to hand-grind the coffee beans first.
Nendaz is traditionally famed for its large ski resorts, but the summer months see the same trails used for biking which Marcus and Harrison, 6, are eager to explore. The ski lift next to the hotel takes us to Tracouet, at 2171m, where we exist above the clouds and deeply inhale a breath of cold fresh alpine air. Dorothy is in a trailer attached to Marcus's hired e-bike and I can hear her squealing to go faster as Marcus zooms towards Lac De Tracouet, which is normally frozen in the winter season and is incorporated into the skiing area of the mountain. Today, it was glistening brightly in the sunshine, beckoning us to get closer. But that's not the reason we are here. From this point, several bike trails can be followed down the mountain, with unrivalled views over the Pennine Alps.
Another location known for its exceptional vistas on a clear day is Col de Champoussin, at 1586m high, and is easily accessible by motorhomes. It is well known for its extraordinary views of the Dents Du Midi, which literally translates as 'midday teeth', so called because the inhabitants of Val d'Illiez used the massif to tell the time. We set up our Raclette here and enjoyed an outdoor dining experience in the open-sided wooden community space built- especially to encourage outdoor get-togethers.
If you or anyone in your family loves dogs, then Barryland in Martigny is a must-visit. They breed and look after St Bernard's, the lovingly gentle giants. This is both a museum and a breeding centre for these wonderful creatures where you can stroke them as they are walked around the grounds. The restaurant is a great place to stop for a lunch or snack, with large parasols protecting you from the sun. Just remember it's Swiss prices, so they may seem elevated to what we're used to in the UK. But the quality and portion size go somewhat to make up for it.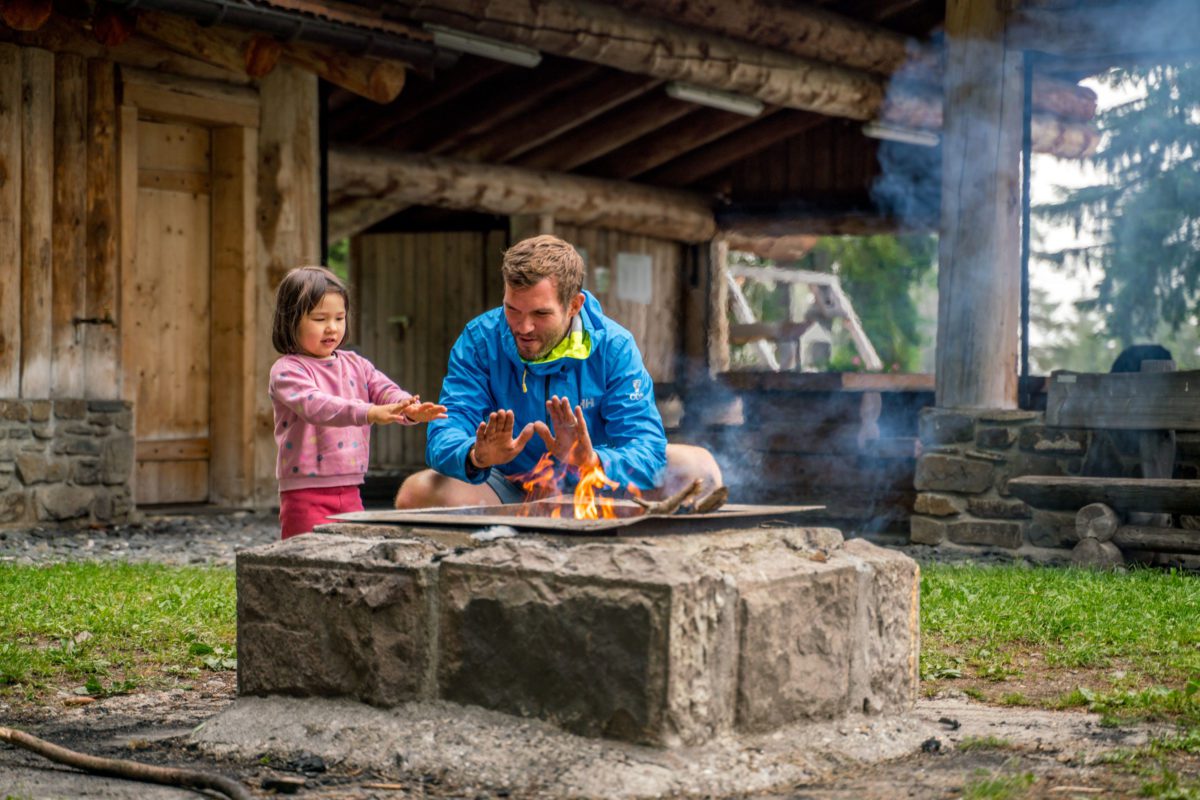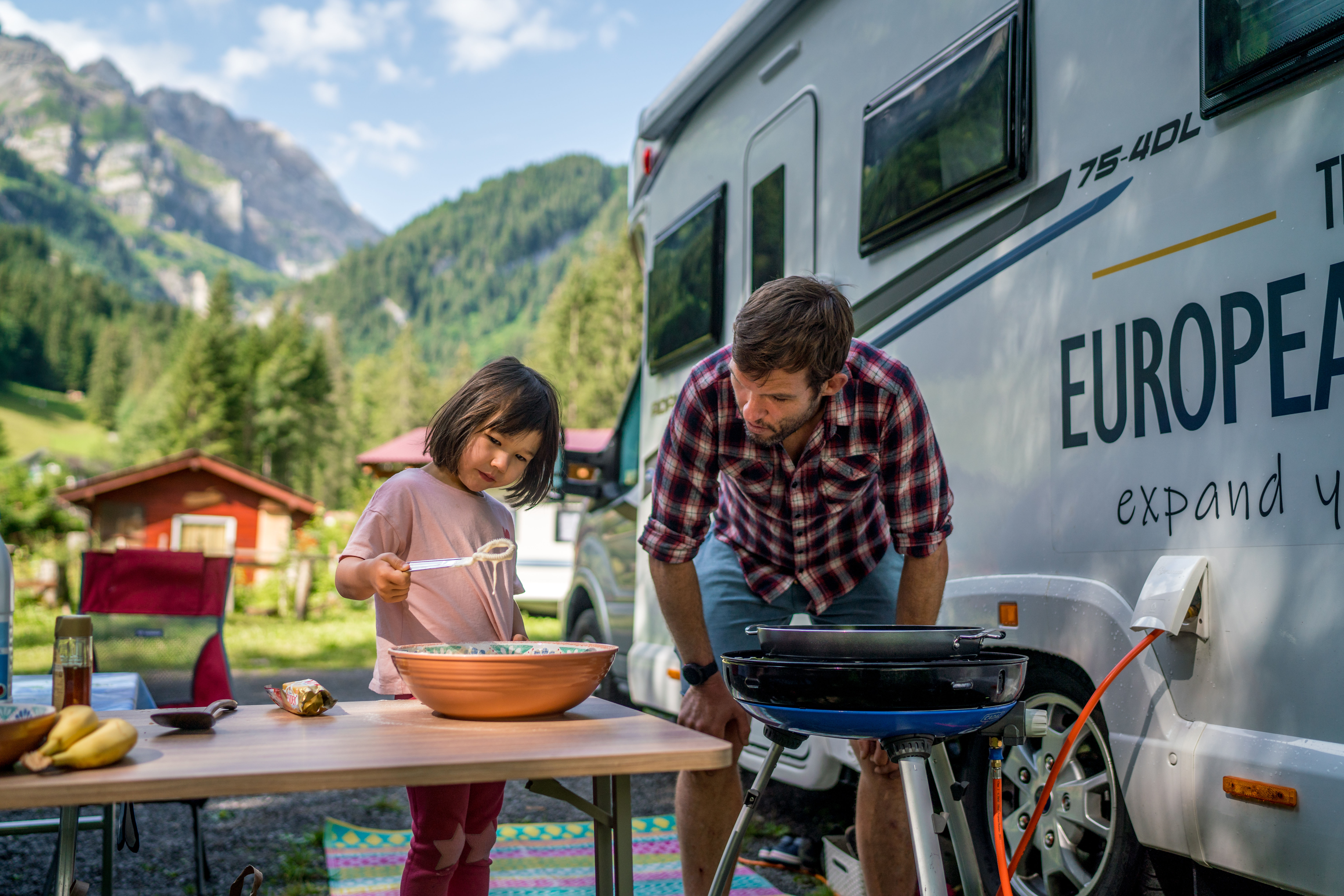 After the familiarity of France, there's been a great sense of excitement exploring a new country and dipping our toes into a different culture, elements of travel we truly love, and we are relishing experiencing more as we head deeper into Europe. If you're enjoying following our journey, you can do so in more detail over on Instagram where I'm @our.roaming.odyssey and Marcus is @marcusleachglobal