Putting the new Bailey Unicorn through its paces
In order to create the new Unicorn, Bailey spent the last twelve months undertaking a comprehensive product review that started with customer and retailer focus group feedback sessions and finished with a thorough structural evaluation of the resulting pre-production models at the Millbrook Proving Ground.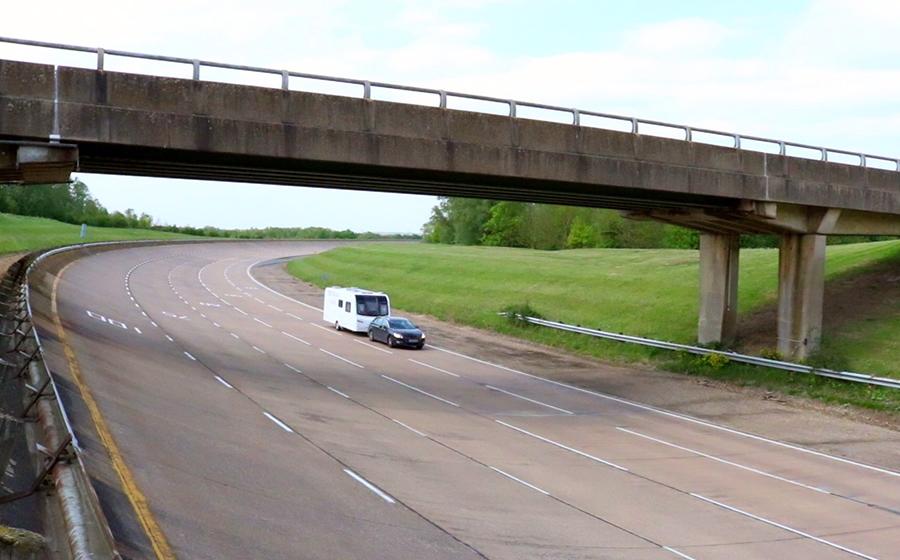 ---
We are passionate about the performance of our products, which is why we go to great lengths to ensure that every aspect of their design is thoroughly evaluated before they go on sale. By concentrating on fewer, more significant new product launches we can push our vehicles harder, further and longer during their assessment process allowing us to continually set industry performance standards.
Structural evaluations are carried out through a series of accelerated life tests at the internationally renowned Millbrook Proving Ground. This creates conditions far in excess of what a caravan is likely to encounter in its lifetime to ensure that everything is up to the task when the vehicle is in use.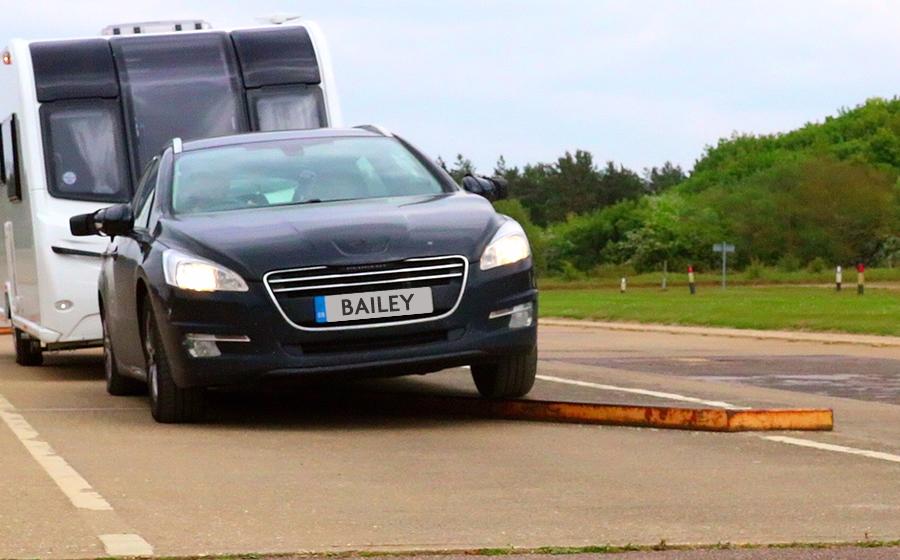 Taking on a Six Year Structural Durability Test, the equivalent to 40,000 miles normal use, the testing at Millbrook put the fourth-generation Unicorn through its paces with a series of trials over different tracks and surfaces, such as, Belgian pave, kerb driving and twist humps. The testing at Millbrook brings peace of mind that the new Unicorn is the UK's toughest tourer and provides durability, robustness and comfort.
With over 70km of track, that includes, natural hills, high-speed tracks and challenging off-road courses, Millbrook provides the perfect backdrop to undertake caravan testing to replicate the real world. With testing completed to a very high standard in a controlled environment, it makes it a unique facility in which to operate in.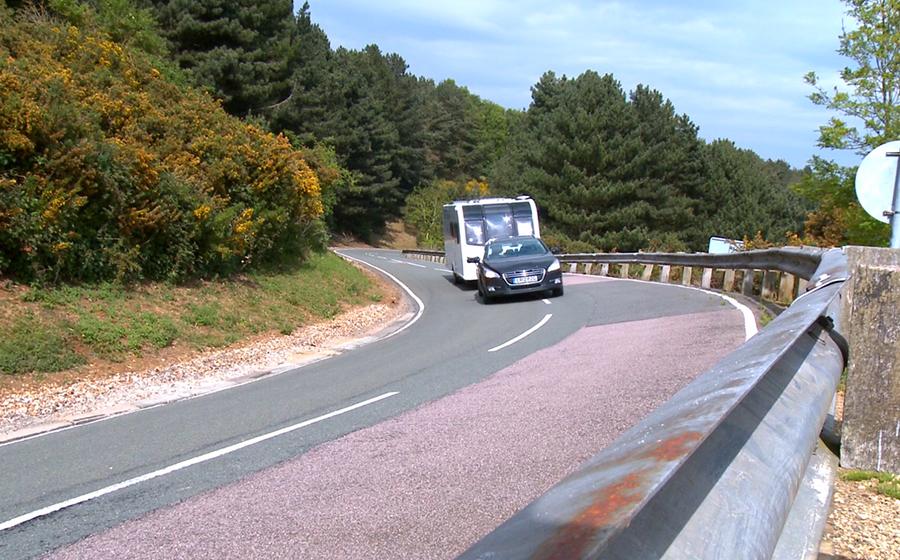 While Millbrook provided on the road testing, the fourth-generation Unicorn was once again tested to its extremes only this time facing its chilliest challenge ever inside the cold chamber at the Truma and Alde climate centre.
All new vehicles, including the fourth-generation Unicorn, are subjected to cold chamber testing in temperatures as low as minus 15 degrees centigrade where, working with our heating system suppliers, we achieve the best possible results in thermal insulation classification.
Thermal insulation testing – seeing how a caravan or motorhome can cope with extreme temperature – has been part of our testing process since the dawn of Alu-Tech. Since then every caravan and motorhome has been put through the stringent British standard testing to ensure our vehicles are able to cope with extreme temperatures to achieve a grade 3 classification.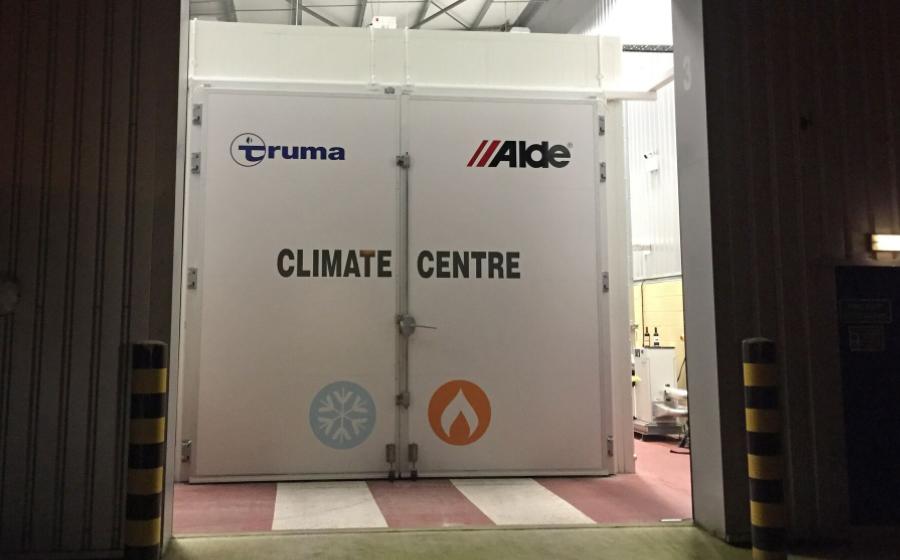 Putting the new Unicorn to the test, the external temperature in the cold chamber was dropped to minus 15 degrees centigrade to find out just how long it took for the thermal system to reach 20 degrees centigrade inside. Following the heat up test, the vehicle is left to stabilize for an hour, then water is run through all taps.
With the fourth-generation Unicorn Pamplona achieving the impressive time of 1 hour 28 minutes it improved on the third-generation Unicorn Cadiz's previous time of 1 hour 31 minutes. Setting the fastest heat up time, it was a tremendous improvement given that the Pamplona is a twin axle and the Cadiz a single axle.
Simulated track testing is one thing but we believe that nothing actually beats putting your products through their paces yourself in challenging real-life situations. Which is why in 2015 we took two Alu-Tech caravans on a 3,500-mile journey through the centre of the Australian Outback. During the two-week trip they stood up to everything the elements could throw at them and proved they could hold their own in even the toughest conditions.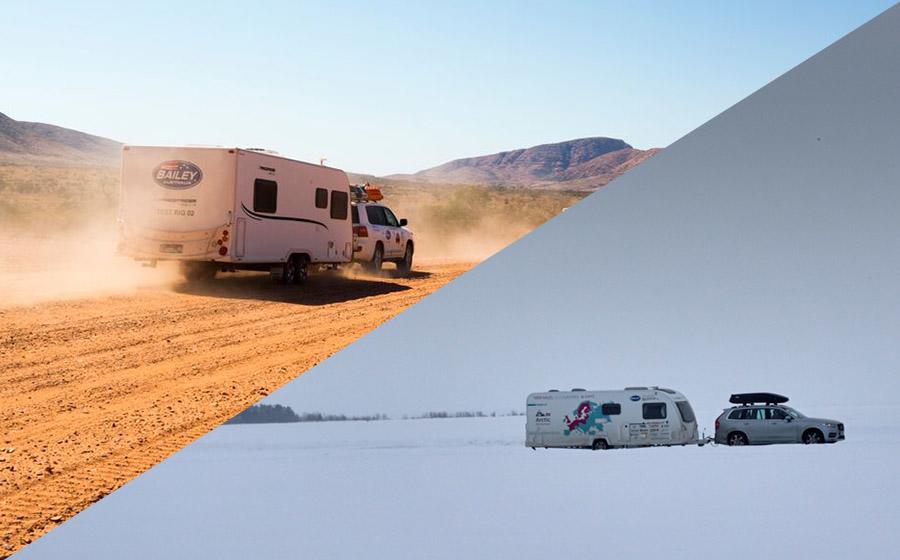 Buoyed by this success, in March, we embarked on another marathon endurance test, this time with two caravans and a motorhome on a 5,000-mile trip to Northern Finland inside the Arctic Circle. The circumstances there could not have been more different from those in the Red Centre of Australia, but once again they took everything in their stride, proving that they are genuine 'go anywhere' and 'do anything' vehicles.
Life is for living, so start making those magical memories with the new Unicorn, a vehicle tested in the extremes.