Preparing your motorhome post-lockdown
If, like us, you've been using your motorhome at home over the lockdown period it may be that many of the points below are irrelevant. However, some will be universal as regardless of whether you've used it as office, a studio, a classroom, for a 'camping on your drive' getaway or not at all the vehicle is unlikely to have moved in over 2 months.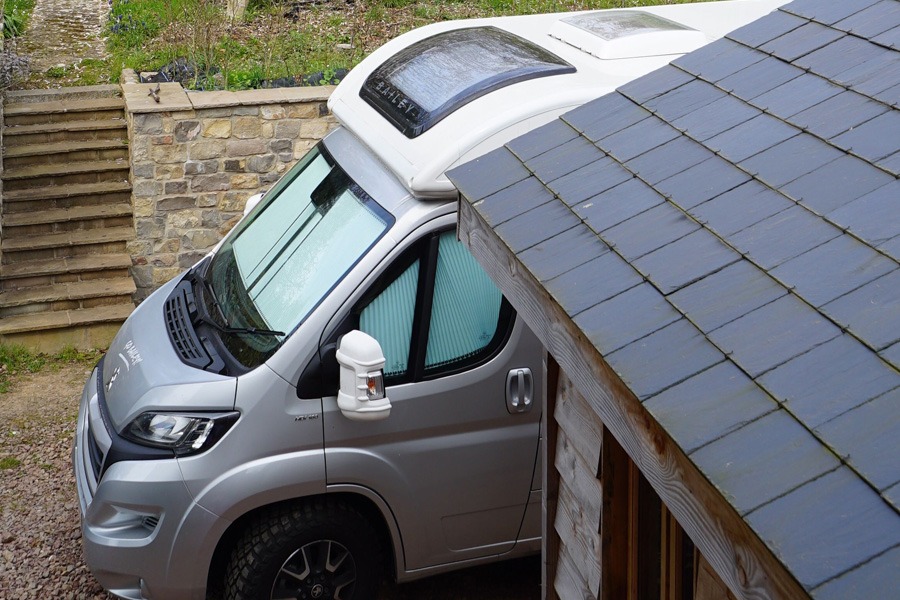 So, as the day of our release, and our ability to acceptably and safely get back to camping, albeit only in the UK initially, draws near we need to make sure our motorhome is ready for action. The following points are worth considering and checking to make sure that first trip out is a stress-free and successful one:
1. Tyres
Tyres can deteriorate even when stood still so check the treads (they need to be a minimum of 1.6mm deep), look for any cracks or signs of damage or excess wear. Also check the air pressure in all 4 tyres is correct.
2. Under the bonnet
Pop the bonnet and check the levels of your engine oil and windscreen washer water. Top up where necessary. Bearing in mind the amount of dust and flying insects around in the past few months of heat I'd make sure your windscreen water is full.
3. Water Supply
Your water tank was probably kept drained during winter to avoid damage from freezing temperatures so refill if it and clean with an approved cleaning fluid before refilling. Consider refilling only to the level you'll need on your first trip rather than full to save on weight and fuel use. Or drive empty and be super-efficient and fill up when you hit the campsite (although enough in the tank to make a cuppa on the way is always handy…).
Check to see if your water filter needs cleaning and replace if necessary, and check the hot water supply in your taps and shower work.
4. Electrics
Hook your wagon up at home and turn everything on. Make sure all your lights, electrics, fridge and plug sockets work.
5. Gas
Ensure your gas supply is sufficient for your next trip, it is connected correctly and turn the cooker on to ensure all the parts are working as they should be. Your gas safety checks should include testing the fitted Carbon Monoxide alarm.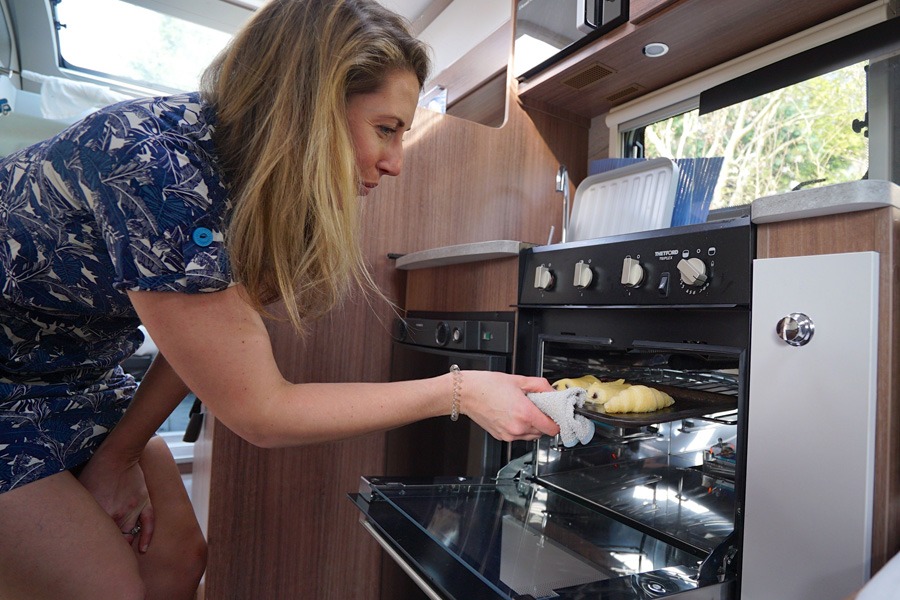 6. Toilet
It's unlikely anyone has been using your motorhome's toilet over lockdown (unless you have young children who like to sneak into the motorhome and play, hide, go to the toilet because it's more fun in there…like, for example, me). But check to make sure it's functional and you have filled the cassette with 2 litres of water and the correct amount of Thetford toilet fluid. If you have a flush tank then fill with Aqua Rinse and the correct amount of fresh water.
7. Lockers and Storage Space
Check to make sure everything is clean and serviceable and also think about what's already stored in there. It will mostly be essentials but you may have items from your last trip, e.g. a winter holiday, which are unnecessary for a summer adventure and can be removed to give you more useful space.
8. Check for unwanted visitors
In the recent heat we've been leaving many of the windows, sun-roofs and doors open. So far we've had 2 blackbirds, half a dozen butterflies, uncalculatable bees and a snail enter our motorhome over lockdown. So check your party size hasn't increased before hitting the road.
9. Clean
If you've not been using your motorhome over lockdown it's probably pretty clean. If, however, like us you've been using it for a variety of things including a classroom and alternative playroom for 2 feral young boys it may need a once over. So you at least set off clean…even if it doesn't last that long.
10. Check servicing, MOT, Insurance and breakdown cover
Some of your paperwork may have come up for renewal during lockdown and may have either been forgotten about, or you might have chosen to let it lapse to save some money until you know you'll be heading out again. Just check to make sure you're fully legal and covered when you roll out again.
---
More detailed information, helpful advice and downloadable manuals for each vehicle can be found in the Help & Support section of the Bailey of Bristol website.