Planning a holiday, and then looking forward to it, is all part of the fun, right? Well, planning for the Arctic Adventure was even more fun than usual.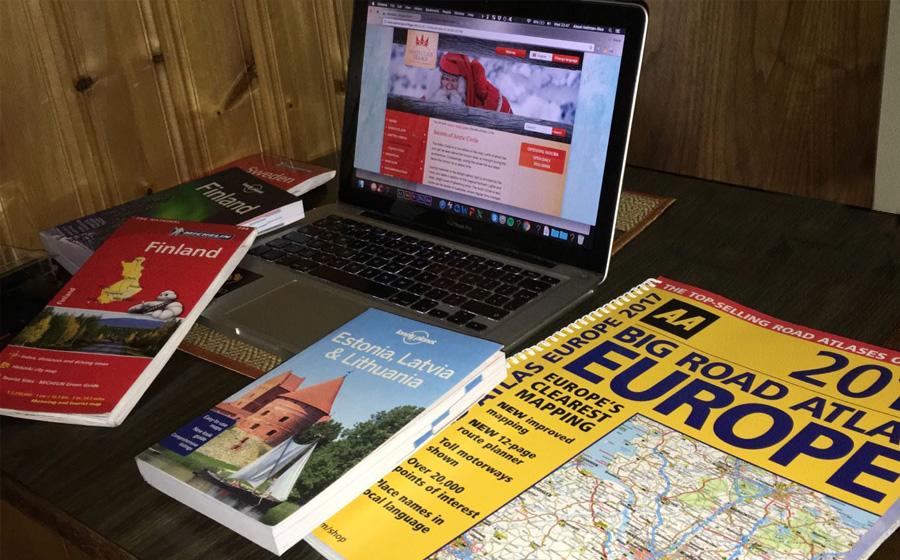 ---
The destination: Test World proving ground near Ivalo, in Lapland, northern Finland. Why? Well, not just to go and see Father Christmas, but because Test World is owned by Millbrook in Bedfordshire, where Bailey carries out R&D testing (including climate chamber tests). This creates the obvious experiment of putting those tests to a real-life challenge and be the perfect contrast to the Bailey West 2 East Challenge across Australia in 2015.
So, where do you start when planning a mammoth 5,000 mile round trip through the Arctic Circle in winter?
Finding suitable campsites open all year was our first challenge. With the trip being in conjunction with the Caravan and Motorhome Club, its foreign touring department was a great help booking the Eurotunnel, a ferry from Holland back to the UK, plus some sites in Germany and Denmark.
The campsites in Finland and Sweden look so beautiful, usually by lakes or in woodland. The only country where there was less choice was Lithuania, so the route has to do a bit of a detour to the capital city of Vilnius.
Estimating how far we can travel everyday also had to be considered. Two drivers in each vehicle, rotating the duties, means we can cover long distances while the roads are good, but less in areas where speed limits are lower and there will inevitably be snow and ice on the roads.
Our top priority was heating the caravans and motorhome we are using. Truma have confirmed their gas regulators are tested to minus 20, but beyond that there is the risk of the gas liquefying and freezing. This means trying to keep them warm by adding a thermal layer to the lockers. Thankfully, the new Pursuit caravans being used for the trip have a dual fuel Truma combi system, so if the gas fails, we'll still get some heat from its electrical power.
Furthermore, the cold chamber tests show that the Bailey Alu-Tech construction system has fantastic thermal insulation, so getting warm and staying warm is sorted.
Using the water system is obviously more challenging. We decided to install an on-board water tank, lag the pipes, and pack a decent hose to fill it up with along the way.
Volvo kindly offered to provide two new XC90s, so it was reassuring to have a towcar designed for Scandinavian winters, with the benefit of all-wheel drive and heated seats!
Winter tyres are a legal requirement in most of the countries on the route. They were easy to arrange with the help from our friends at Wheel Solutions and we hired snow chains in case we get in to any deep snow.
After much discussion about what kit we need to take, every situation was considered and provided for, including anti-freeze, mainly to prevent the contents of the toilets freezing. Special windscreen washer for minus 30 temperatures and snow shovels were added. From previous experience I know setting up the caravan in the dark and cold is a lot easier with things like a head torch, gloves, hat and a good coat.
With any road trip, there is only so much you can plan for. Having a great team with plenty of practical experience and a sense of adventure feels like we are prepared for any adaptions needed along the way.
Now the reality of 16 days away and the excitement of the enormity of the adventure has really started to sink in. It's time to go…