A Surfing & Hiking Motorhome Adventure
A lot of the time, where I'm from, motorhome holidays are seen as trips for retirees and families. In reality, it's an awesome way to see the world, and if you like the idea of travelling in a less polluting way than a plane or ferry, a motorhome is a far better option. It's also a way more accessible, slower pace of travel which you can take a lot more with you for various activities or adventures.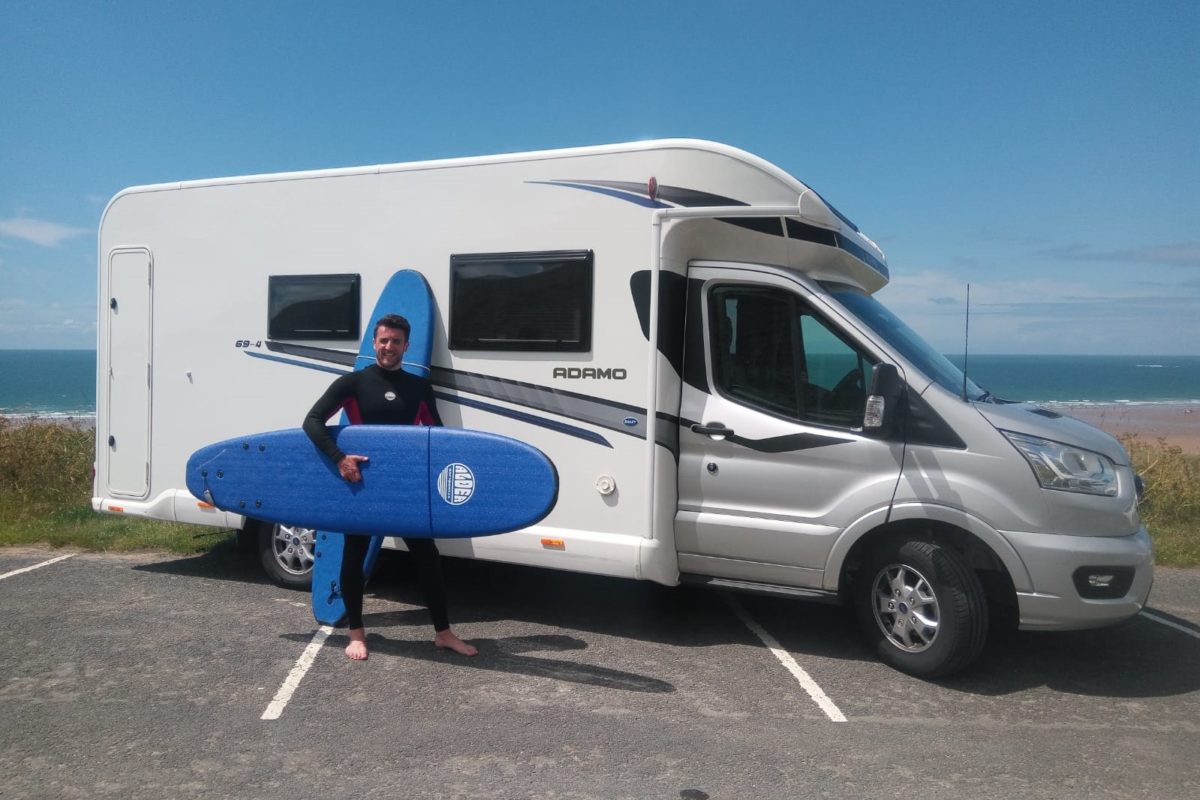 I decided to test out the Bailey Adamo 75-4i for myself on a surfing/hiking adventure, along with some friends on the north coast of Devon. Staying at the Willingcott Caravan and Motorhome Club site, we quickly established that motorhomes are for young people too! Parking up at the campsite and using it as a base to access wild places by foot is also a great way to travel and reduces congestion on the road.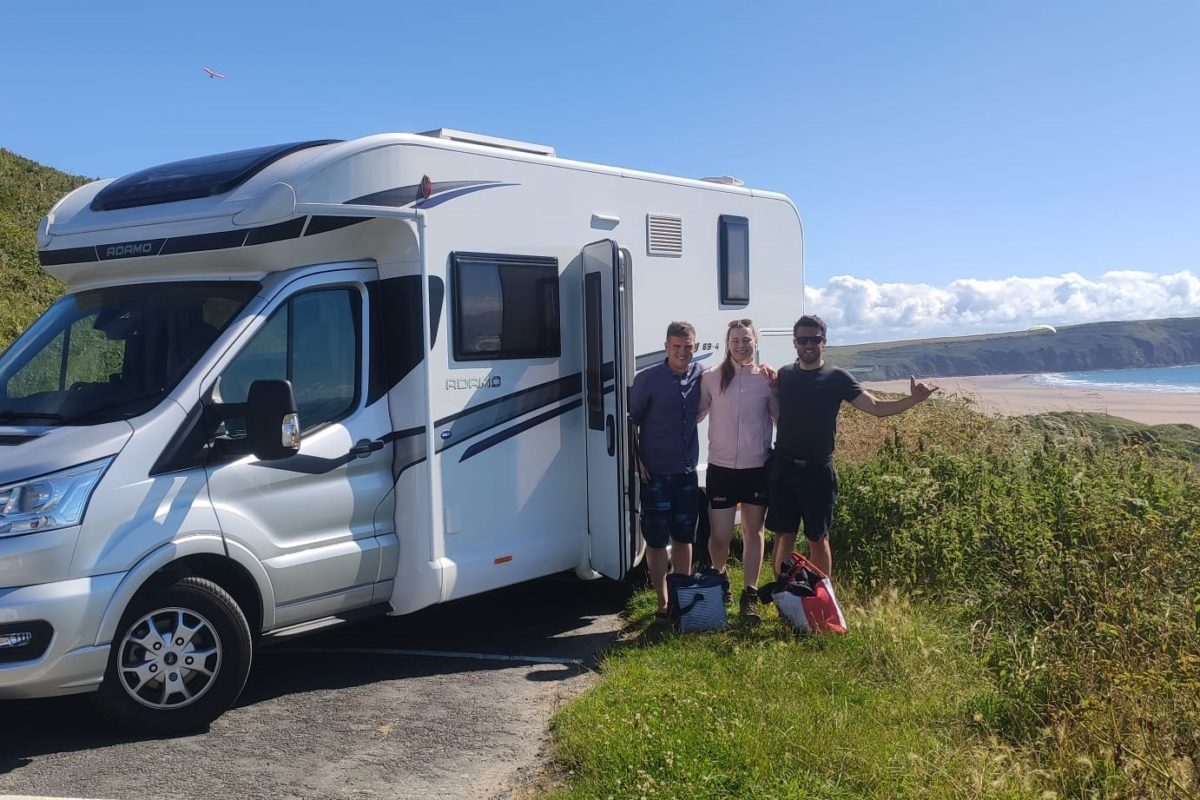 Having a motorhome makes micro-adventures, like surfing, very flexible and creates a huge advantage for rest and recovery during sport, without having to trek miles back to the hotel. The refrigerator access, a convenient bathroom, and a bedroom can make a day trip a whole lot less stressful for everyone. It turns the motorhome into a hub. One thing we particularly found useful was when it rained, which it tends to in the UK. The motorhome acted almost as an easy escape to wait out the showers- although you wouldn't want to miss a double rainbow…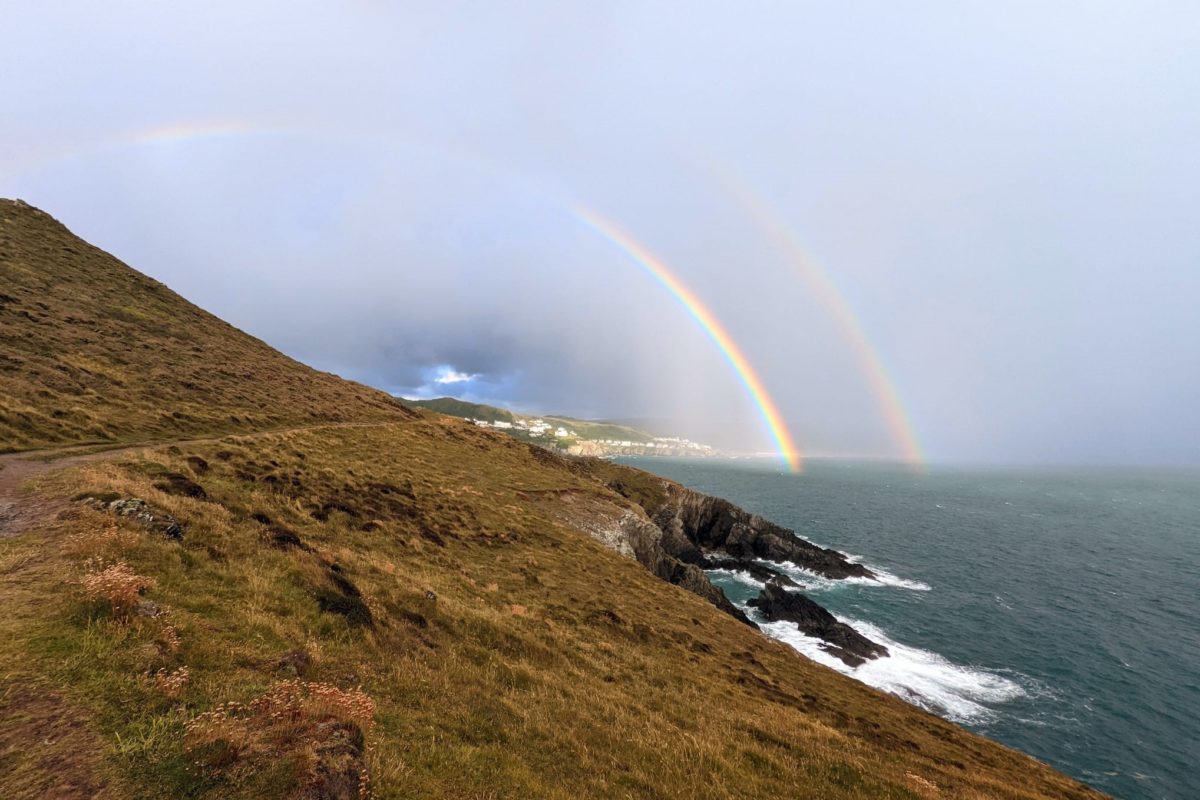 The motorhome we used made our trip really flexible in having enough space to pack kits for multiple adventures (and sometimes there is a lot of it). Having all your kit in one place, while on the move, so you can easily change the scope of your day at any time and be able to access it at any moment rather than have it spread between hotel, car and location. After surfing for the day, we returned to our motorhome to have a little bit of time to rest and recover, then went on for a hike!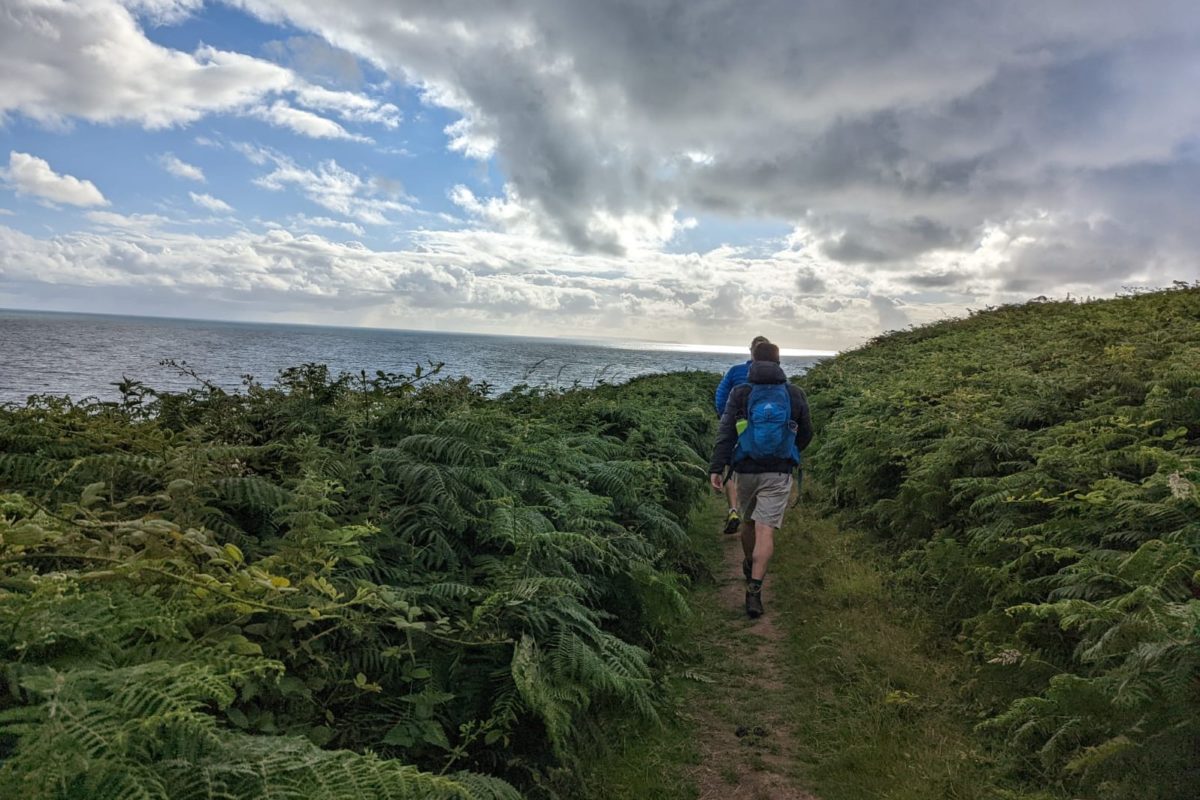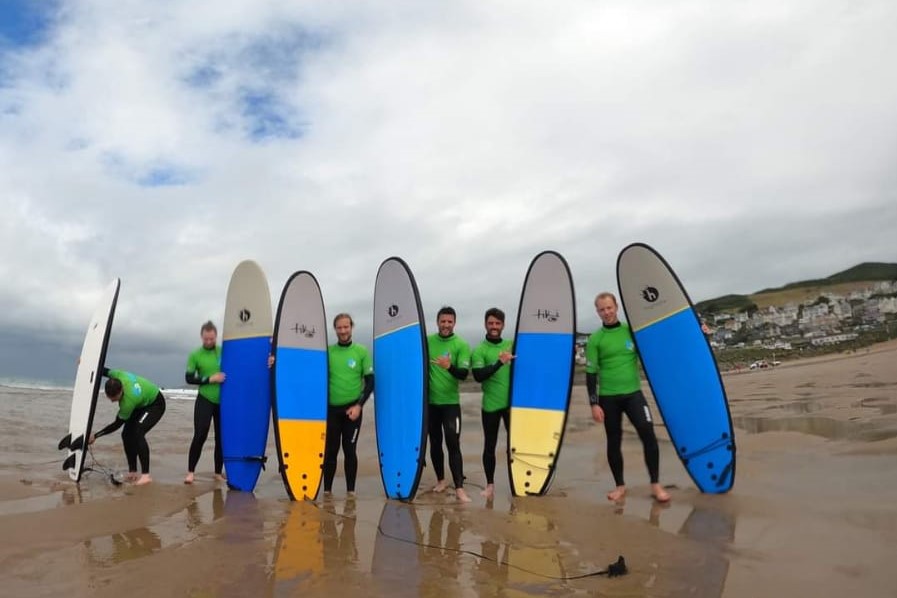 As mentioned, one of the biggest wins we enjoyed the most was the space to store kit. I am someone who absolutely lives for adventure and outdoor activities, whether that's surfing, hiking, cycling, SUP, swimming and all the rest! These sports require a lot of kit, which is no problem with huge boot space. It meant I could bring all the kit in one go- prepared for any opportunity for adventure at any time.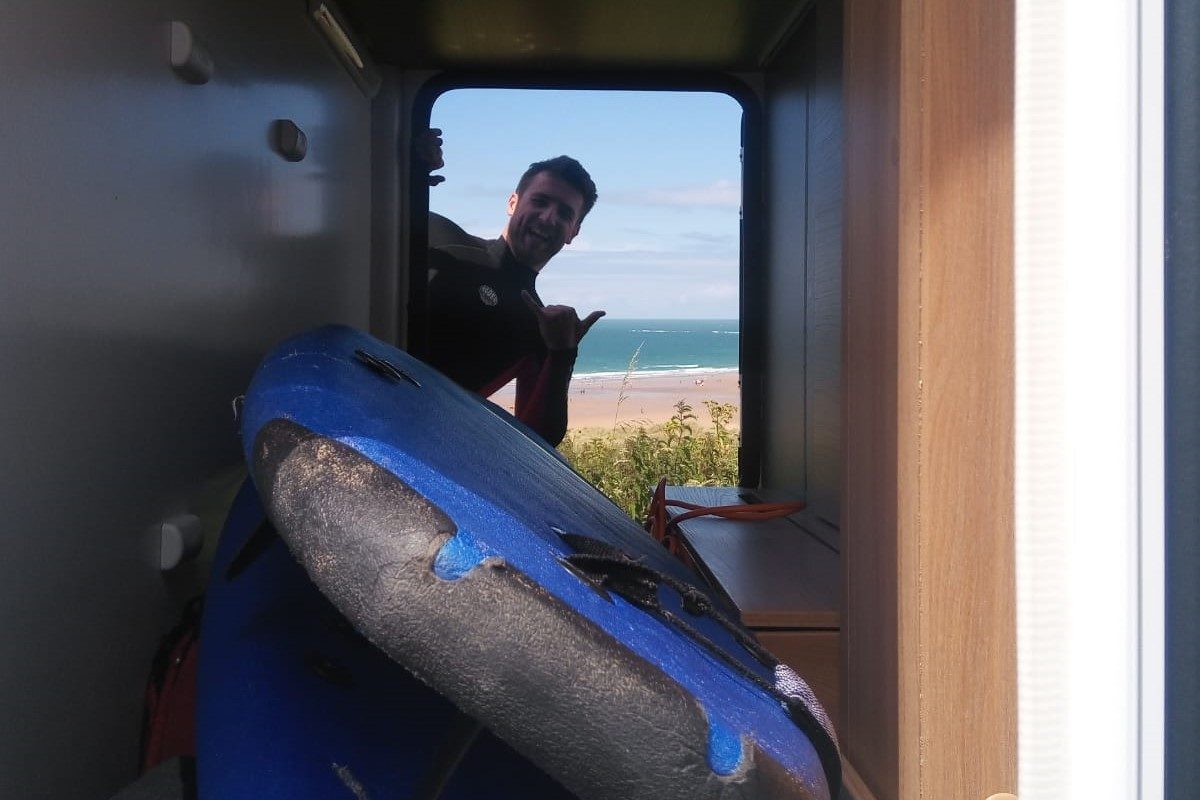 I found having a space to work, checking weather systems for surf or writing this blog really handy! Changing the set up of the room to office space when I have breaks during the day or when chilling the night before surfing with a few gins.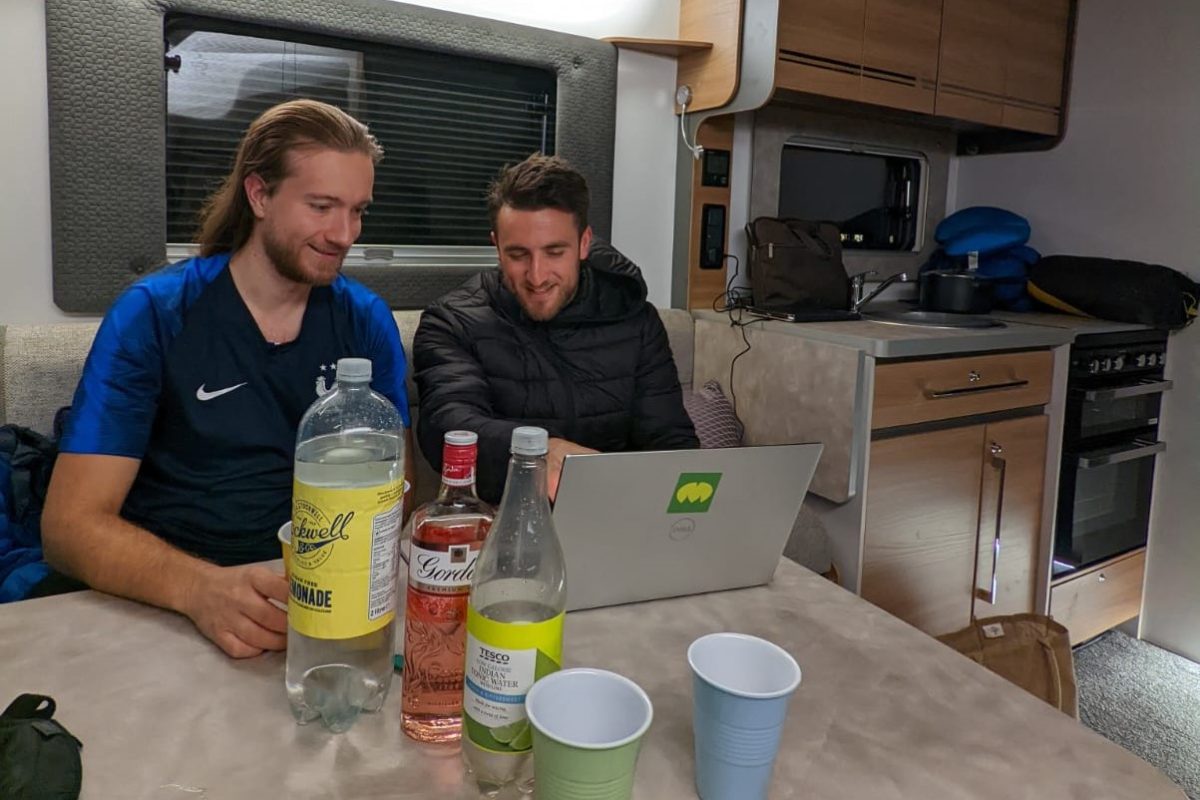 Having access to a kitchen was another big win during this surfing micro-adventure. Having access to a mini-sink, stovetop, microwave, and refrigerator simply cannot be beaten. On trips like this, it can be easy to fall into bad eating habits and eat takeout. As an endurance athlete, I work hard on maintaining great physical condition, and food is an important factor, so I tend to eat well. Also, if you are a big eater who needs a lot of calories like me, the Adamo, with its massive fridge/freezer means I could stock up on tons of supplies to fuel myself when adventuring throughout the day.
I really like to travel and undertake outdoor adventures in the UK, not only because it is conveniently close but mainly because it has less impact on the planet than other holidays, i.e. flying. It goes without saying that the bigger the connection we feel to the natural world, the likelier we are to want to nurture and protect it and campervans open people's eyes to wild spaces. Also, it is possible to choose campsites striving for Net-Zero status. 
Camping is quite an eco way to live. With limited water, gas and electricity, you're forced to only use what you really need. You learn to understand the effort needed to replenish the basic resource of water, for instance. We do not leave taps running in the motorhome as they can run the water out very fast! The amount of energy and water required to accommodate one guest in a hotel is considerably more when compared to a single camper.
It was interesting to do a comparison with other holidays. An 8-hr return train journey from London to Edinburgh would produce around 45kg of Co2 per person, whereas a 2000km flight from London to Marseille and back produces 300kg of Co2 per passenger. A 1000km round trip in a campervan from London to Cornwall produces 350kg of Co2 per vehicle or 87.5kg per person. This means train journey's emitted the least, however, the pandemic has made public transport anxiety-inducing, lower in supply, and expensive, so campervanning could be more favourable, and when they turn electric in the future, they can dramatically reduce their carbon emissions.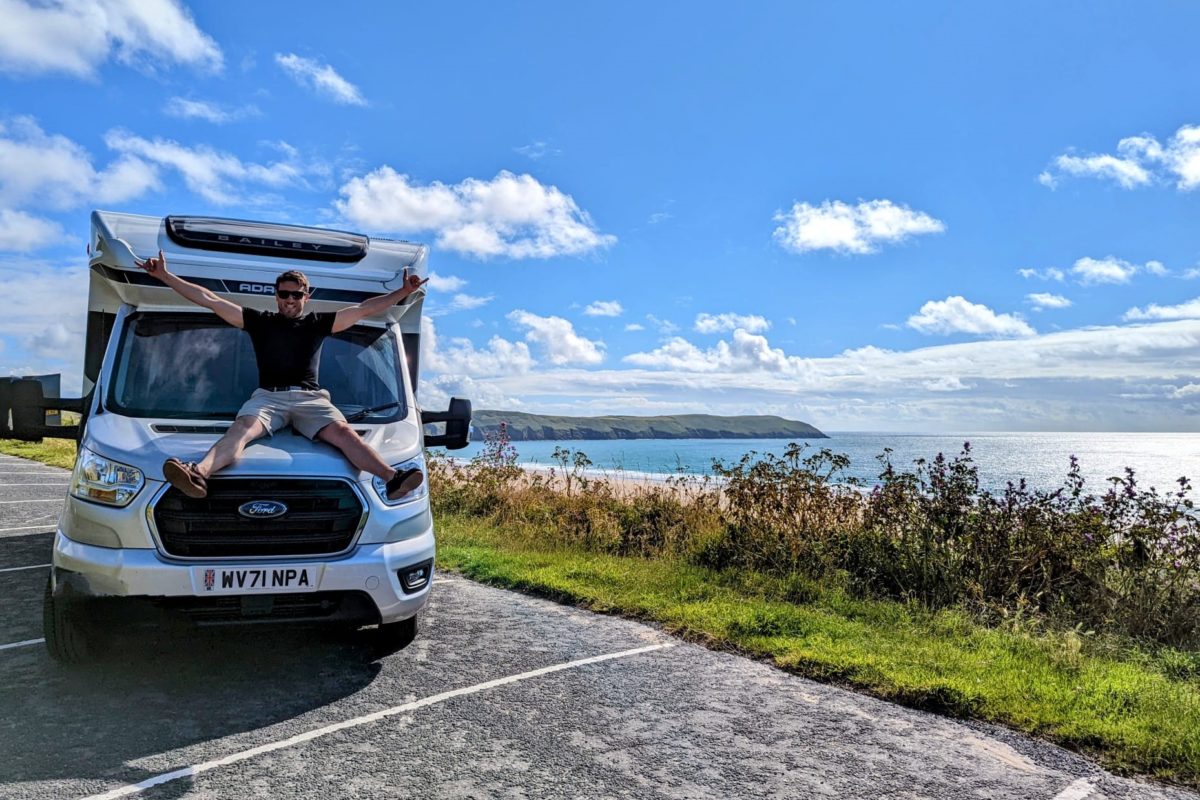 Given how at home we now feel in our Adamo, we are excited to be planning our next adventure, knowing that as we seek to expand our horizons with the trip of a lifetime, we have the perfect vehicle to head off in. 
A special thank you to Isaac Kenyon for taking to time to share his motorhome experience!
Isaac is the co-founder of Climate Explorers, he is a world record-breaking eco-adventurer, trustee for Mind and energy transition expert who also blogs about adventures, mental health and the environment.