Intercontinental Packing List. #Bristanbul here we come!
Most of my caravanning trips with the family begin with a nagging doubt that I've forgotten some small item and on the rare occasion when I'm doubt-free, I've arrived on site to find I've forgotten something essential. Is that just me?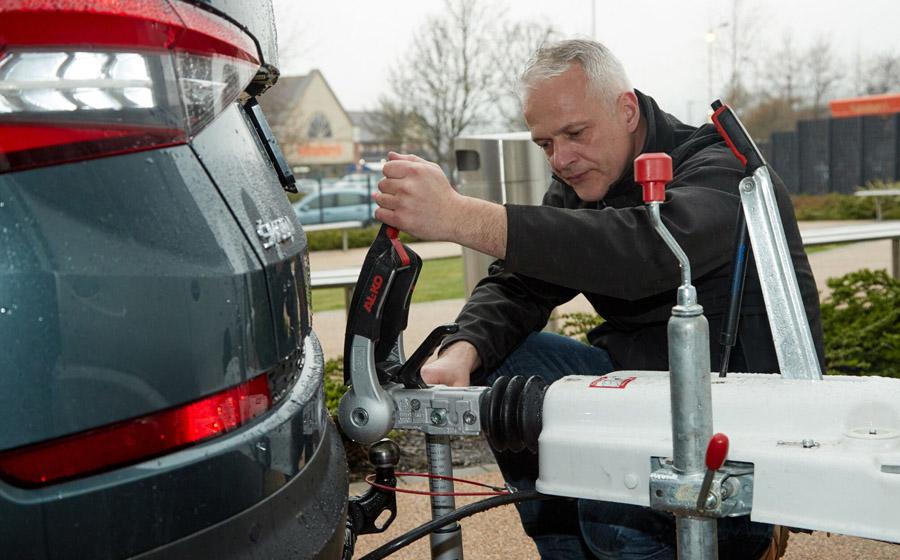 Hitching up the van ready for travel
---
---
However, the #Bristanbul trip requires a bit more planning and a 5,000-mile journey includes a super-sized list. Assuming that cutlery, bedding, toiletries, etc are already in the caravan or motorhome, here are some of the things we'll be taking on our 21-country trip to Istanbul.
Sat Nav
For me, this is the most important piece of kit, coming a close second to the caravan itself. I have a terrible sense of direction – not ideal when crossing continents – but the Avtex Tourer One was fault-free during the #ArcticAdventure and plots routes to suit the dimensions of your caravan or motorhome. Not towing? Simply toggle it back to car mode.
Gas
Generally, the last chance you'll get to swap an empty Calor bottle for a fresh one will be in the UK, so we'll be using Gaslow refillable systems in the caravans and motorhome. It worked perfectly during the #ArcticAdventure and eliminated a lot of potential headaches. Temperatures will be higher this time, but we'll be cooking a lot more.
Mirrors
Personally, I've owned the same set of Milenco Grand Aero's for almost a decade and with last year's Arctic trip failing to show any weakness in any Milenco product, we're understandably using the same kit. My ageing Aero's will stay at home and we'll be using Grand Aero 3's.
Tracker
Ever wondered how effective a Tracker can be if the worst should happen? We'll be using a Tracker system for the #Bristanbul trip which will give live updates on our progress.
Country-specific kit
Each country has its own rules & regulations when it comes to kit you'll need to take and with our trip ticking-off 21 different countries, this list would be exhausting to read. If you're planning a continental trip, the Caravan & Motorhome Club have free guides available on their website
Winter tyres
As strange as it may sound, heading for the Continent of Asia in April requires winter tyres. Some countries also require snow chains. We'll be fitting Tyron bands to help prevent any blow-outs as well as TPMS to monitor tyre pressures on the caravans while driving. Wheels will be torqued each day.
Electrickery
Electric hook-ups vary from country to country and adapters may be required. They only cost a few quid and are worth their weight in gold if you forget to pack it! We'll also be taking spare EHU cables as some electric posts abroad can be further away that you'd think.
BBQ
After a snow-ridden Easter, we hope to officially enter spring by breaking out the Cadak.
Other cooking kit
As a big fan of the Fray Bentos pie-in-a-tin, cooking kit isn't my area of expertise, but as we're being joined by proper chefs, they have prepared quite the list of cooking essentials. No more Big Macs during fuel stops…