Having spent the past few months planning an expedition to the Arctic, little did we know that there we had a direct family link to the frozen wastes working in our office – and it was one of the most famous expeditions of all time.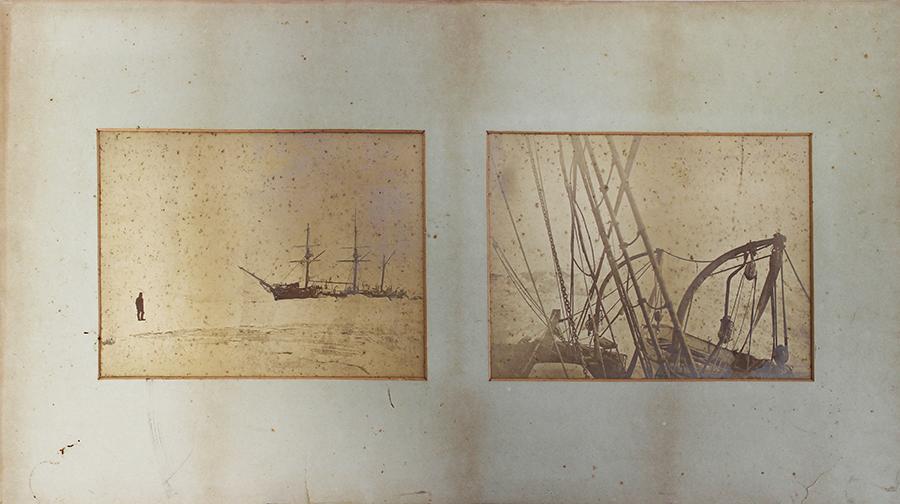 ---
In March of this year we took two Pursuit caravans and an Autograph motorhome to their limits by travelling 5,000 miles to the Arctic Circle and back in 16 days. As part of the promotion of this event, we were looking at one of the famous images of Captain Scott on his Antarctic mission only to hear someone say "my Great-great-grandfather selected him for that." It was Philippa, our Product Development Manager.
Philippa's great-great-grandfather was Admiral Sir George Le Clerc Egerton. Egerton was a senior Royal Navy officer, who served in the Royal Navy from 1866 to 1916 and eventually rose to become Second Sea Lord.
In 1906, he was appointed second-in-command of the Atlantic Fleet on the HMS Victorious, with Captain Robert Falcon Scott as his flag captain. It was during this time that Admiral Egerton initially got to know Captain Scott and observed his potential.
Egerton wasn't a stranger to the frozen wastes. He had already completed an arctic expedition in 1875-76, for which he'd received a congratulatory telegram from the Queen for travelling further north than any other human at that time. Consequently, he was invited to be part of a committee to select the team for the Terra Nova Expedition (officially known as the British Antarctic Expedition) with the aim of reaching the South Pole. The leader of the expedition, was to be Scott.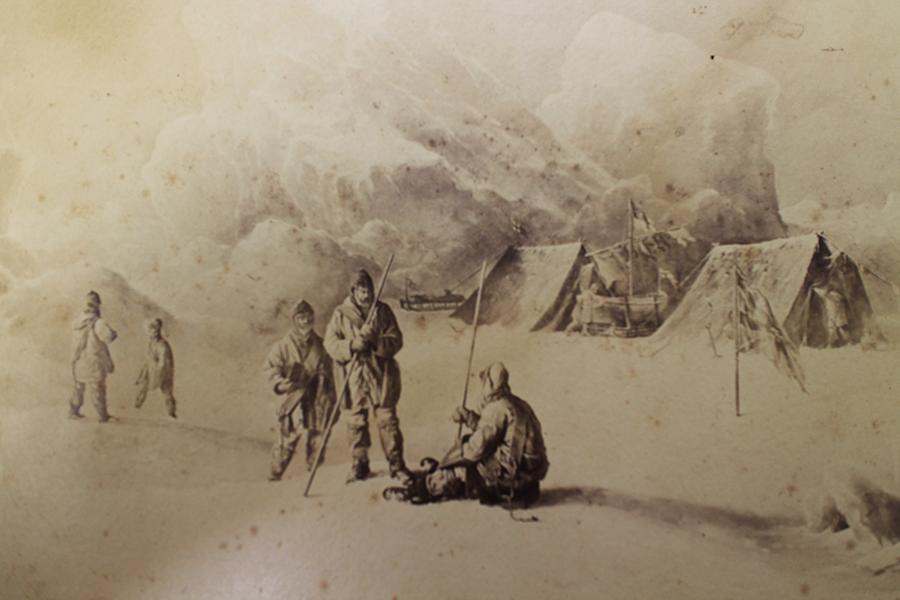 The expedition was launched with a great fanfare on 15th June 1910, but as any schoolboy will tell you, they weren't alone in their desire to reach the pole. As Scott left London, the Norwegian explorer, Roald Amundsen, was also hoping to be the first to the pole.
Unfortunately, for Scott, the trip was to end in the ultimate defeat. After successfully reaching the geographic South Pole on 17th January 1912, the Terra Nova realised that their competitors had also achieved similar success, but it was 34 days prior to their arrival.
The deflated party began their 800 mile journey home two days later in what was obviously going to be a dreadfully tiring and monotonous return journey, in what turned out to be beset by disaster after disaster. They started to believe that their dog teams had abandoned them, the weather was deteriorating and they were feeling the effects of hunger and exhaustion. Scott and his men made their final camp the day after Oates had muttered the famous words "I am just going outside and may be sometime." A fierce blizzard prevented any further progress and as their supplies ran out, the Terra Nova expedition came to a close for Robert Falcon Scott.
Whilst Egerton may be less known today than Scott, his status speaks for itself. He held Commander-in-Chief roles of the likes of the HMS Majestic, Cape of Good Hope Station, and Plymouth Command. He also went on to receive the award of Knight Commander, Order of Bath, cementing his name in history. He passed away at the grand old age of 87 in 1940, 24 years after retirement.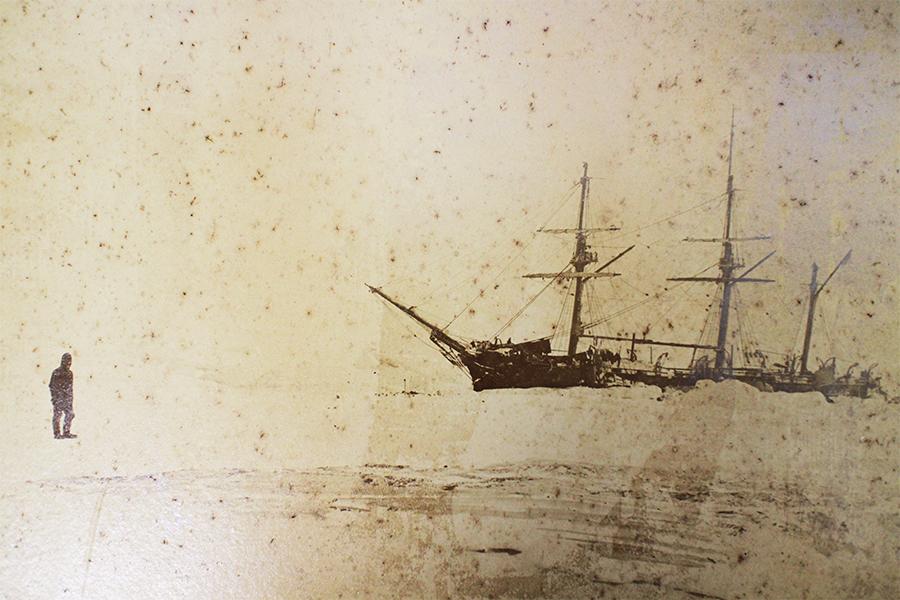 Further information on both Admiral Egerton and Captain Scott can be found in various museums around the country, along with the Scott Polar Research Institute, Cambridge. However, the family favourite is the National Greenwich Maritime Museum because of its more 'human' facts, including the temperatures inside the tent, outside the tent, in the sleeping bag, and even when a pipe was lit.
The images you see in this story are photos of original photography and paintings from the expedition. Bailey of Bristol were able to view these by kind arrangement of the Egerton family