Arriving on Site: How to check-in at a campsite
Having chosen and booked the perfect campsite, what's the procedure for arriving, checking-in, and finding a pitch for your caravan or motorhome? If it's your first time, or it's been a while since your last trip, this blog post will guide you through the process with ease.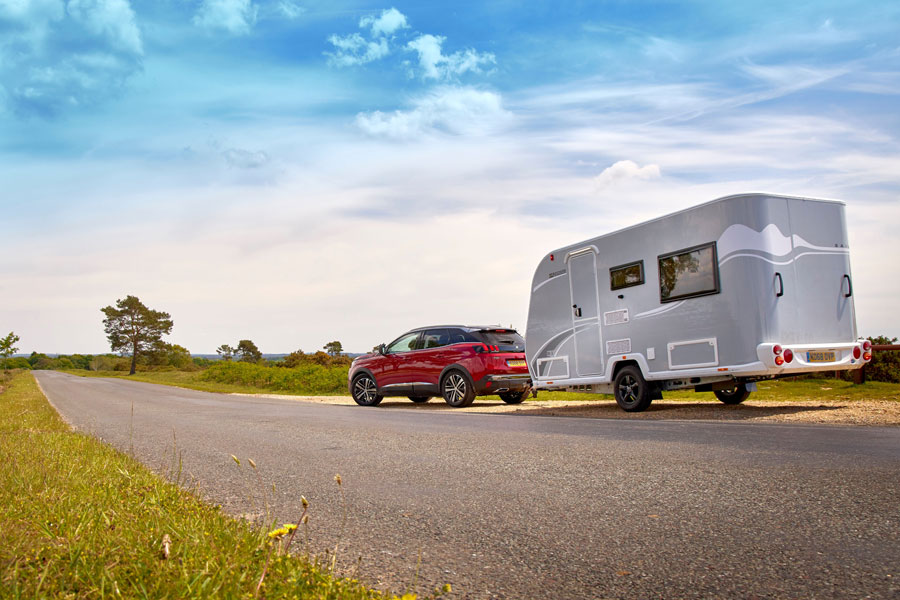 As you enter the site, pull into the 'New Arrivals' lane.
Move forward as far as possible; to the stop line or behind other outfits that are already in the lane.
The reception building will be clearly marked and is usually next to the new arrival's lane.
If the site is part of a club network, you'll be asked to present your membership card. If not, you may need proof of ID.
Do you have a balance to pay? The site staff will provide an invoice and take payment.
The process of choosing a pitch can vary. Specific pitches are pre-bookable at some sites, while others allow you to choose upon arrival. The two main UK clubs do things slightly differently:
With the Caravan and Motorhome Club, you can drive (or walk) around the site after check-in, choosing a suitable pitch.
At a Camping and Caravanning Club site, pitches can be chosen/allocated during the check-in process and a member of the team will show you to your pitch.
It's worth mentioning any specific requirements to the site staff team, as, where possible, they will do whatever they can to accommodate you. Want a quiet pitch that's not too far from the children's playpark? They may be able to recommend the perfect spot.
Privately owned and located on farms, golf courses, fishing lakes, etc., each CL and CS site is different, and so is the check-in process. Here are a few check-in processes we've encountered:
Knock on the farmhouse door after arrival
Choose a pitch upon arrival and pay pitch fees later that day
Greeted at the entrance
Place cash/cheque inside an envelope and deposit through the letterbox
Each site is unique and so is the check-in process, but fear not as check-in details are given during the booking process.
Not sure what a CL or CS site is? Our guide can be found here
Passports are generally required during check-in
Language barrier? A large percentage of reception staff speak English, although it's worth downloading the Google Translate app
Many continental sites pre-order items such as baguettes and croissants. If your site offers this service, orders are generally made at the reception desk.
You may be given a map showing the location of your pitch, or you may be asked to follow a staff member on bicycle or golf cart
Some sites in Germany connect your electricity supply upon arrival. Due to locked supply boxes, be sure to let site staff know what time you'd like to leave so they can disconnect your electric hook-up cable.