The financial implications of having two kids and a mortgage makes trip planning during the leaner months a somewhat fraught affair. All is not lost, however, and here's a great tip for making your caravanning budget go a bit further – Certified Locations.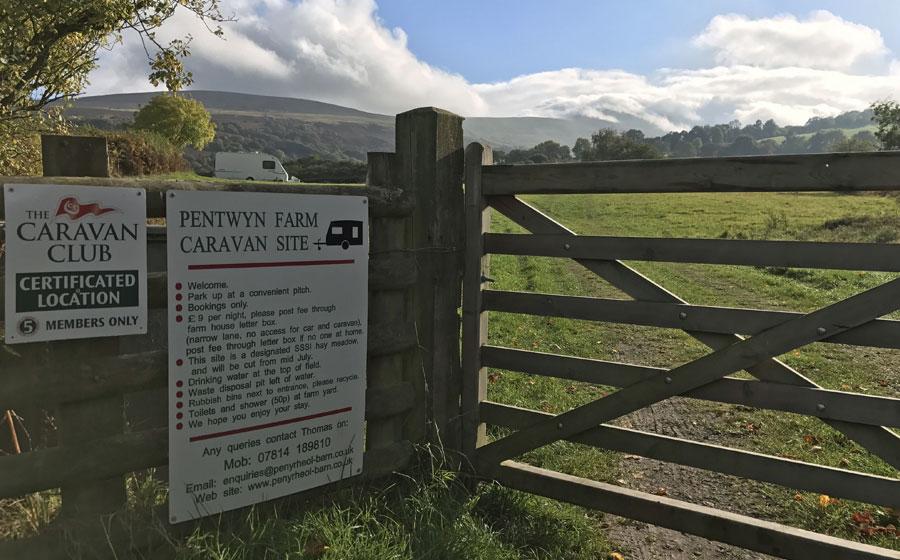 ---
As well as the larger club-owned sites, The Caravan & Motorhome Club and The Camping & Caravanning Club certify (hence the name) small, independently owned sites and locations that have a maximum allocation of five units for caravans, campers or motorhomes.
If tents are your thing, The Camping and Caravanning Club allow up to ten tents to be pitched, and if you're thinking of trying something new this year, search 'Certified Locations' on The Caravan & Motorhome Club's website or 'Certified Sites' on The Camping & Caravanning Club's website. 'Same meat, different gravy' as my mum used to say.
Often on a farm, country estate or smallholding, they offer outstanding value for money with some charging a tenner, or less, per night.
Croft Farm near Abergavenny is set in a vineyard – not close to a vineyard or a short drive from one, but in a vineyard. There's also the option of cheese & wine tasting on site for a very reasonable cost, and with enough of the great outdoors to run the kids ragged, its incredible value at just £10 per night.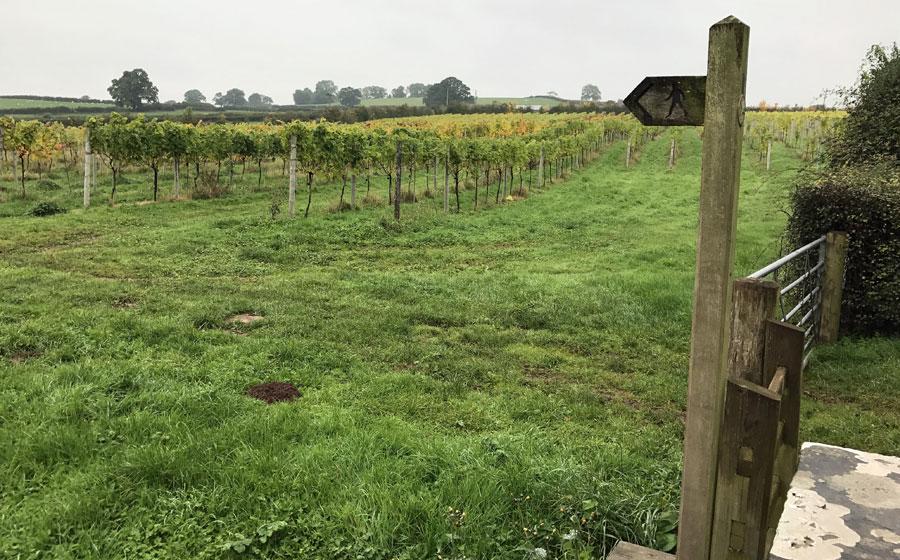 The CL at Pentwyn, near Brecon, occupies a vast field and walking to your nearest caravanning neighbour (if you have one) is measured in minutes rather than seconds. The site is perfect for walking the imposing mountainous landscape behind, breathing in limitless amounts of fresh air as you do so. At £9 per night, it's an absolute bargain for walkers or mountain bikers.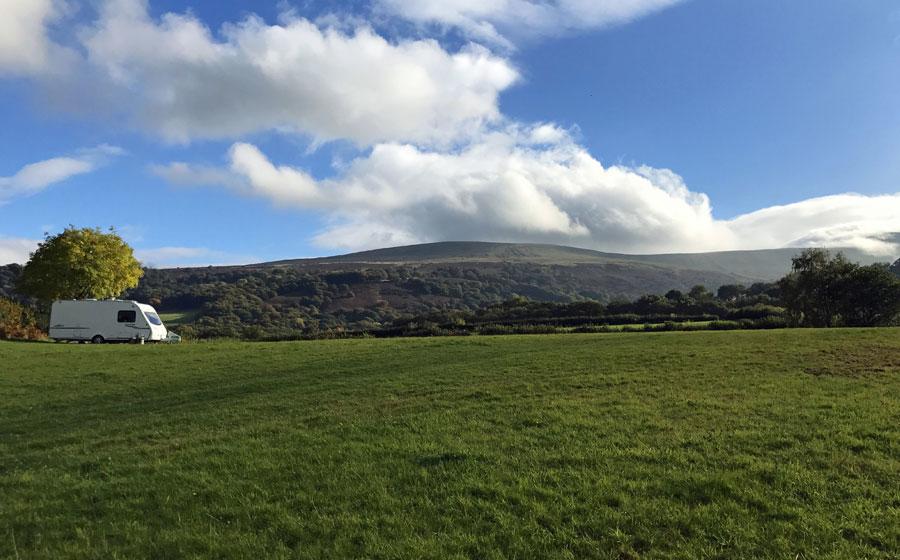 There are no prizes for guessing what The Camping & Caravanning Club's Four Ponds Fishery has to offer and with hardstanding, electric hook-up, loo & shower block, any family members that don't fancy a spot of fishing can relax in comfort in the 'van or spend the day at the nearby Exmoor National Park. Four Ponds won't break the bank either and at £15 per night, spending time in your caravan or motorhome and fishing to your hearts content has never been easier.
Not all CL's offer electric hook-up, but if you're used to plugging-in on each occasion, fear not as your caravan or motorhome doesn't necessarily need 240v to keep you comfortable. All you need is a reasonably full gas bottle and a fully charged leisure battery and, hey presto, you can probably use everything (lights, heating, water heater, fridge, 12v TV, etc.) except the 240v items, such as the 3-pin sockets and microwave. As a rough guide, our 110ah battery easily lasted five days and had enough oomph left for the motor mover.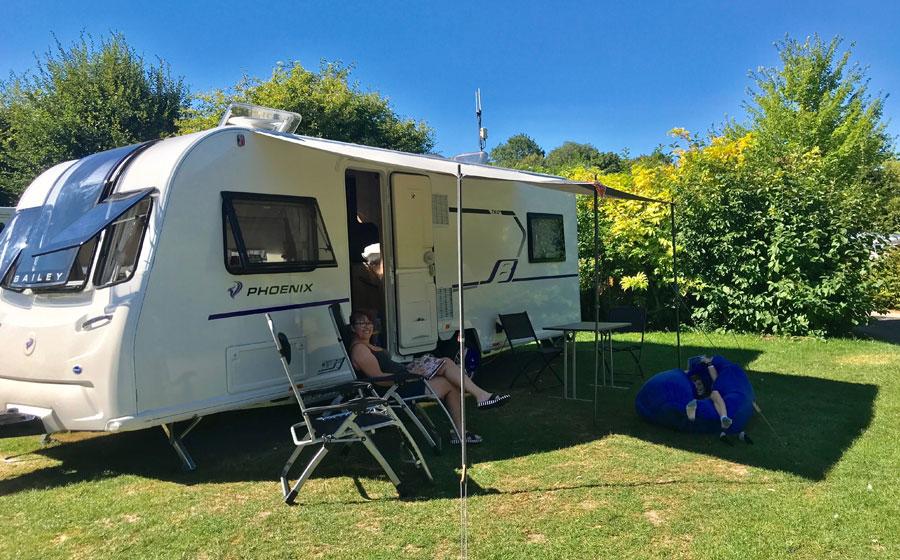 The CL, or CS, site is a closely guarded caravanning secret as folks who find their perfect site tend to keep the details close to their chest due to the five-unit limit. We find Google Maps to be an invaluable tool as the satellite image gives us a bird's eye view before booking, of the site itself as well as the approach road. They're also perfect for a last-minute getaway as should the sun be shining on a Friday, I'll often search for a CL that doesn't offer an electric hook-up as not only does it make for a cheaper break, it increases our chances of finding a pitch for the weekend!
Looking to find out more about the Davey's caravan adventures? Read Lee's January fitness blog in a caravan here