Unicorn Pamplona
RRP £32,299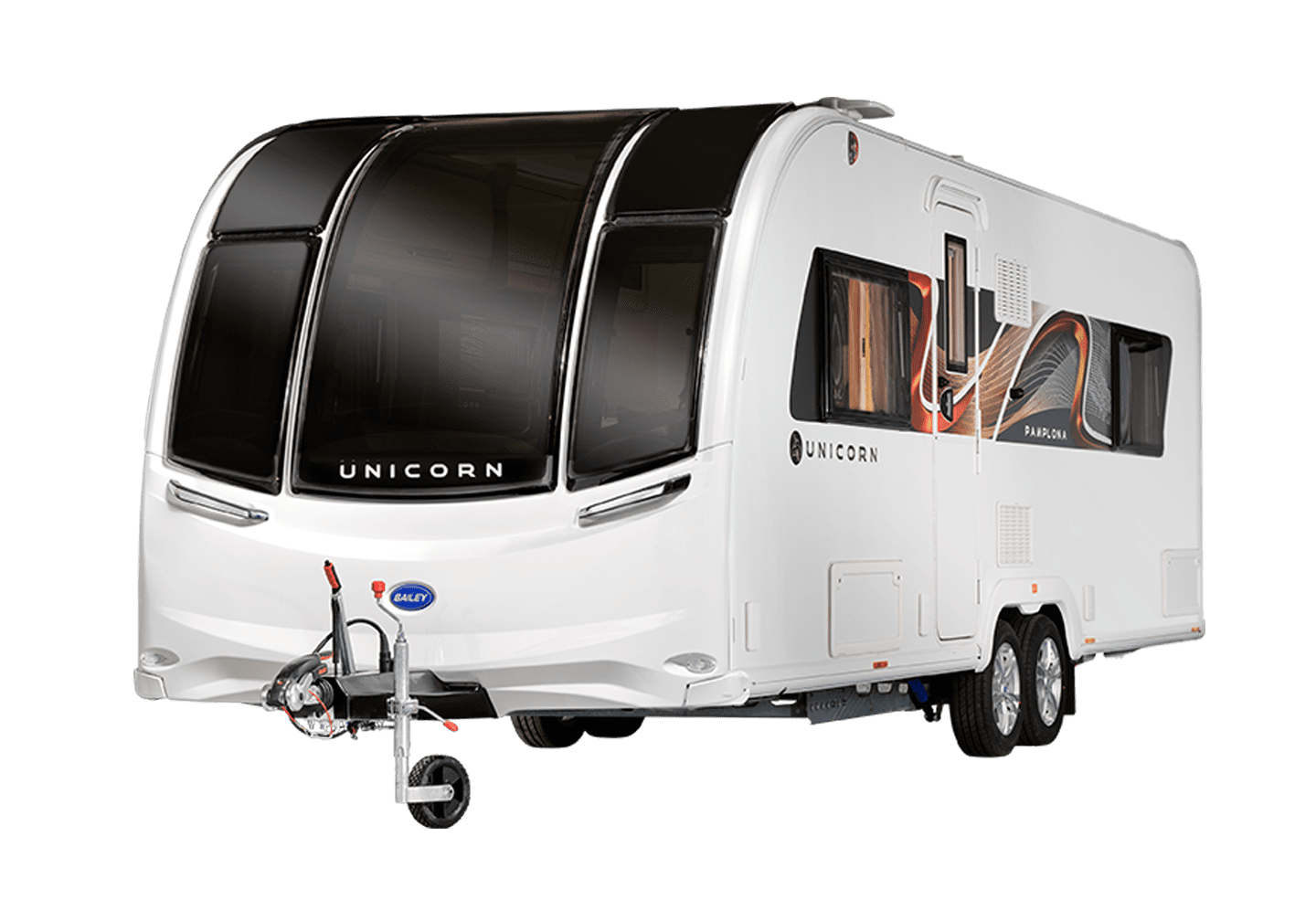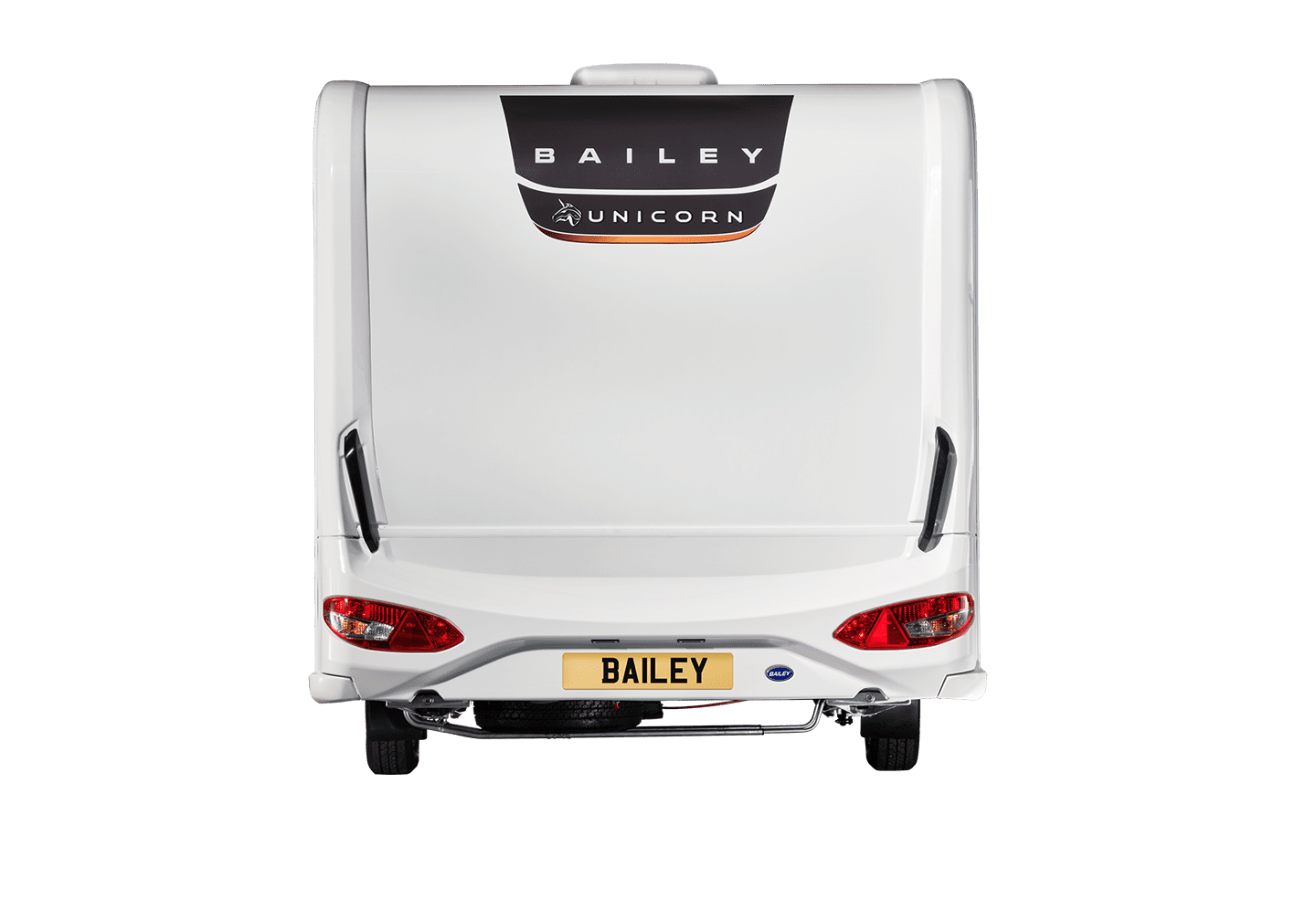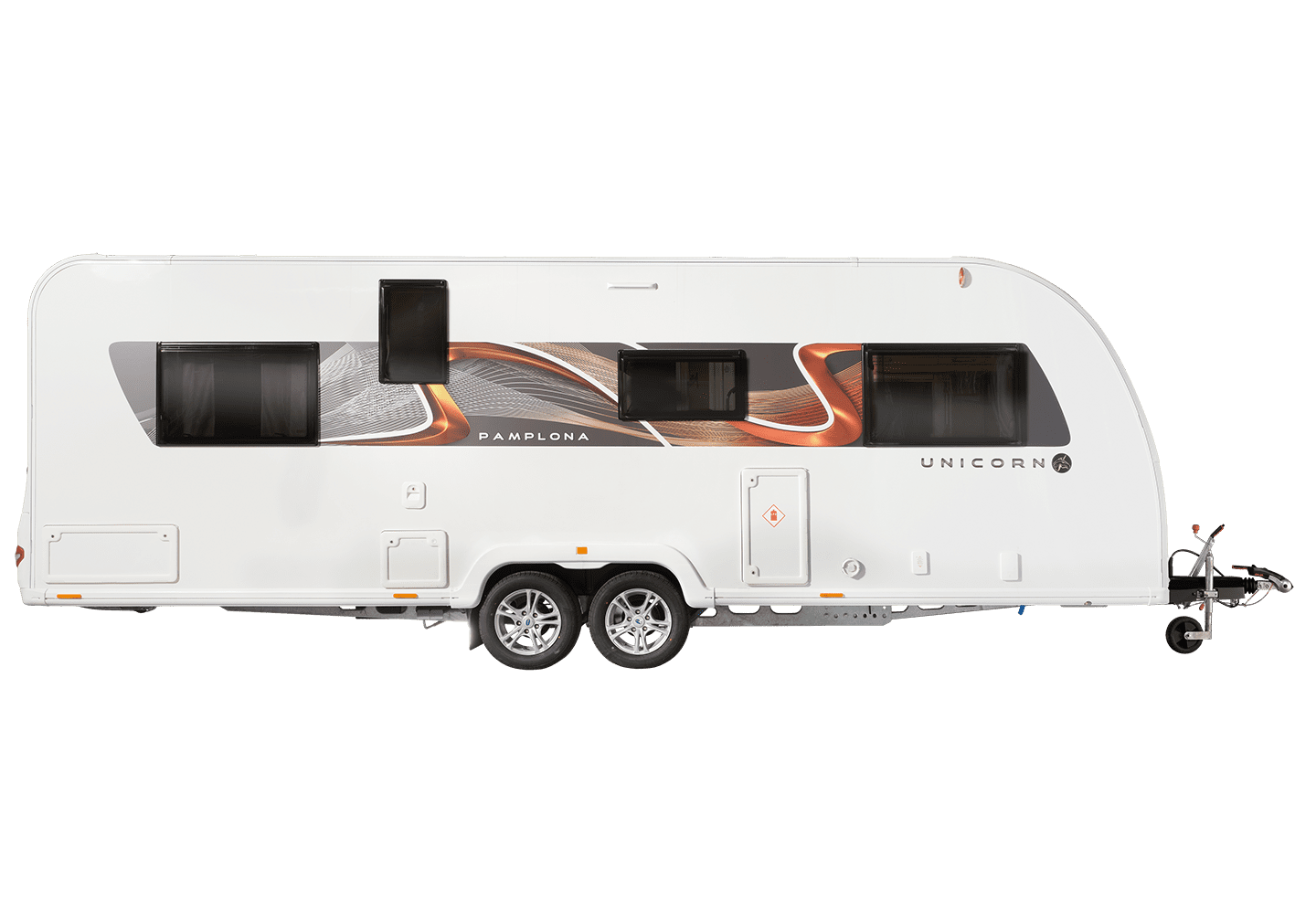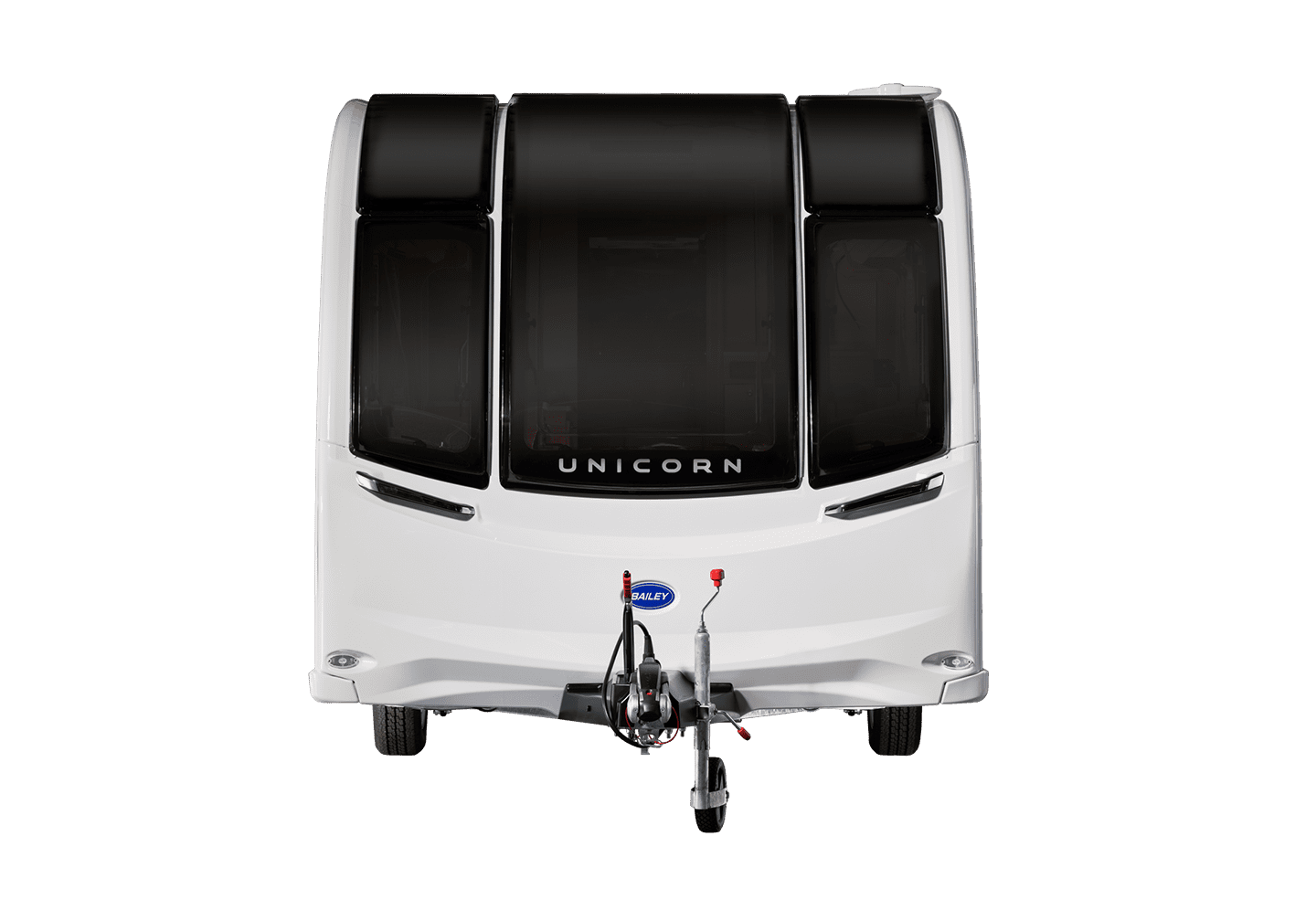 Unicorn Pamplona
Shipping Length
7.815m / 25′8″
Internal Length
6.379m / 20′11″
Overall Width
2.264m / 7′5″
All data is calculated using metric weights and measurements. The imperial figures quoted are conversions thereof.
Key Features
NEW vertical front infinity window and moulded surround with integral task lighting and speakers
NEW easy access exterior through-boot
NEW standard 'Chiswick' soft furnishings
NEW optional 'Temple' soft furnishings (cost option)
NEW Bailey 'Light Oak' furniture finish
NEW streamline front corner lockers
NEW dual finish 'Satin Cashmere' British design overhead curved locker doors with 'Light Oak' contrasting stripe
NEW front corner wall-mounted soft touch storage pouches
NEW conventional sprung cushion construction with knee roll base cushions and back rests, featuring premium quality fabrics
NEW branded DAB Radio with USB connection point and Bluetooth capability
ALDE touch screen user-friendly control panel with back up battery for uninterrupted programming
NEW branded Perspex kitchen splashback with chrome detailing
NEW built-in kitchen wine rack
Drop down kitchen worktop extension
Soft close kitchen drawers with cutlery tray
Drop down hob cover worktop
Thetford dual fuel hob with electric hotplate and three gas burners
NEW 700 watt Dometic microwave oven with non-moving ceramic hot plate
NEW Dometic 10-series 153 litre electronic fridge freezer with universal handed door mechanism
Large fully lined square shower cubicle with bi-fold partition door and integral lighting
NEW Belfast style washroom hand basin with swan neck tap and full decorative splashback
Superior foam fixed bed mattress construction
NEW wider fixed double beds with full width soft touch headboards
Up to four USB sockets in directional spotlights and New wall mounted sockets
NEW high security door lock
NEW pre-wired for WiFi (Retailer fit cost option)
View full screen gallery
i
Central washroom including fully lined shower cubicle with bi-fold partition door
i
Fixed double bed with dual shaped wardrobes including mattress height cubby hole storage
i
Unicorn Pamplona wardrobe with integrated shelves
i
Dometic 10-series 153 litre electronic fridge freezer with universal handed door mechanism
i
Unicorn V Pamplona in standard Chiswick soft furnishings
i
Thetford 'K-Series' combined oven, grill and hob
Reviews & Awards
5 Stars - Any Caravan with Dedicated Bed(s)
Stacks of wow. Great rear fixed island bed layout with central washroom. Like the way they increase width by creating a curvaceous wardrobe - nice style!
The Caravan and Motorhome Caravan Design Awards Buyers Guide 2022
Details
Internal Length
6.379m / 20′11″
Shipping Length
7.815m / 25′8″
Overall Width
2.264m / 7′5″
Overall Height
2.669m / 8′9″
Internal Headroom
1.960m / 6′5″
Bed Sizes:
Front Double
1.93m x 1.52m / 6'4" x 4'11"
Measured from the widest point
Front N/S Single
1.95m x 0.63m / 6'5" x 2'1"
Measured from the widest point
Front O/S Single
1.95m x 0.63m / 6'5" x 2'1"
Measured from the widest point
Rear Fixed Double
1.90m x 1.44m / 6'3" x 4'9"
Measured from the widest point
RECOMMENDED RETAIL PRICE £32,299
RRP as at 25th October 2021 (prices include VAT @20%)
Price Guarantee: These prices are guaranteed subject to you ordering your caravan from the earliest production availability and that you take delivery within 14 days of dispatch from the factory.
Retailer Delivery Charge. Your Bailey Retailer will make a charge of up to £645 to cover the cost of various additional services carried out prior to you taking possession of your new Bailey tourer. The main element of this charge will be the cost of transporting your tourer from the Bailey factory to your vending Retailer's premises. Your Bailey Retailer can confirm the details of the additional services available prior to making your choice.
Optional Extras. Options pricing is only applicable on new leisure vehicle orders. Ask your supplying Retailer for more information.
*Terms and conditions apply to the warranty extension schemes.