Wild swimming - four go mad in Dorset
Bodies of water are proven to have a calming effect on us humans and various studies have been conducted to uncover the magical properties of this 'blue mind' phenomenon.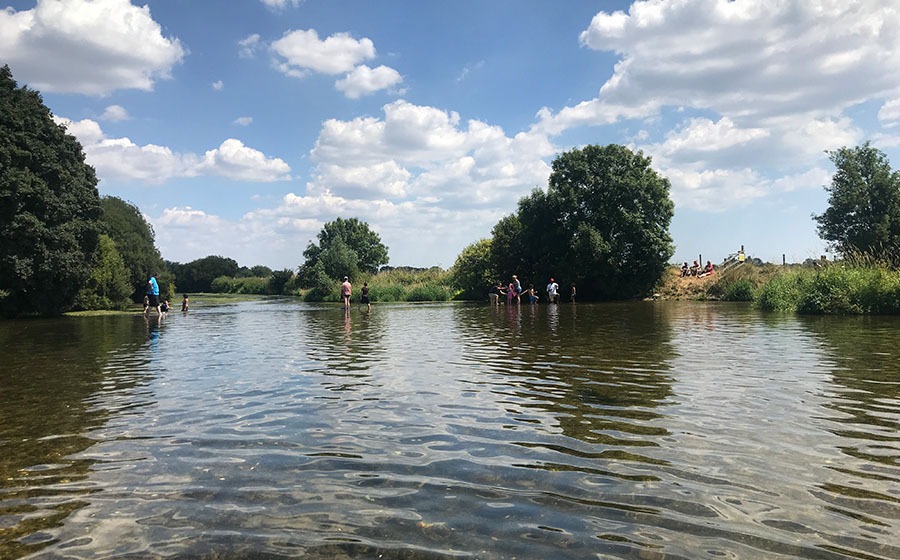 ---
As a family, we often find ourselves pitching the Phoenix 760 close to rivers, lakes or the coast, and whether this is pure coincidence or my subconscious trying to keep the kids in check, I'm happy to reap the rewards.
Donning my shorts for a dip in the river isn't something I'd done since childhood and although the wild swimming umbrella covers both fresh and saltwater activities, swimming along the River Stour in Dorset was a truly fantastic experience.
With clear blue skies above us and unbelievably clear water beneath, the calming effect is obvious – even though we inched our way into the water without wetsuits.
A brood of ducklings watched us slip by and as we headed downstream, we bobbed along with dragonflies and watched small shoals of minnow-like fish dart past, using us as mobile chicanes as they fought against the current on their journey upstream.
It's easy to scare wildlife when watching from the riverbank, but stealthy swimming allows you to get closer than you'd ever imagine possible.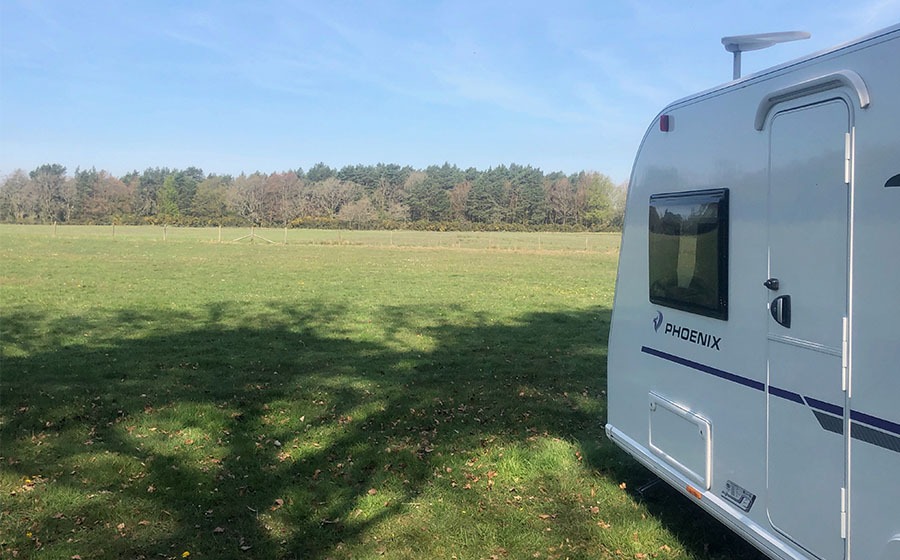 Being a natural environment, common sense is an essential ingredient, so we avoided weeds, reeds, or anything else that may be home to critters and enjoyed our time in the clear, open water.
Obviously, care needs to be taken around natural hazards, such as deep water, rocks, or obstacles that aren't instantly visible, but this adds to the experience and with a bit of teamwork, we were soon keeping an eye on each other. This is especially important if you're wild swimming with children.
A couple of weeks separate our River Stour swimming experience and sitting down to write about it, yet I can still feel a genuinely odd mix of relaxation and excitement. Whether our attraction to water as a species stems from basic survival, excitement or exploration, I know one thing – we'll be going wild swimming again.
Want to give it a go?
Safety. Common sense is king, so be careful in the water, especially when swimming with children.
Cold water can be dangerous, and shock can be a real problem at temperatures of 15'C and below. We swam on a hot day, but wetsuits may help with cooler temperatures.
Check the water's depth before jumping in.
This is a no-no, but great locations can be found at the website below.
Visit outdoorswimmingsociety.com for tips, events, safety info and suitable locations.