With such a wide variety of pitch types to choose from when campsites reopen, deciding which one suits your needs, or budget, can be tricky, especially if you've recently bought a caravan or motorhome. The list below contains the majority of pitches that can be chosen during the booking process, along with a nod to CL and CS sites that are unique and offer great value for money.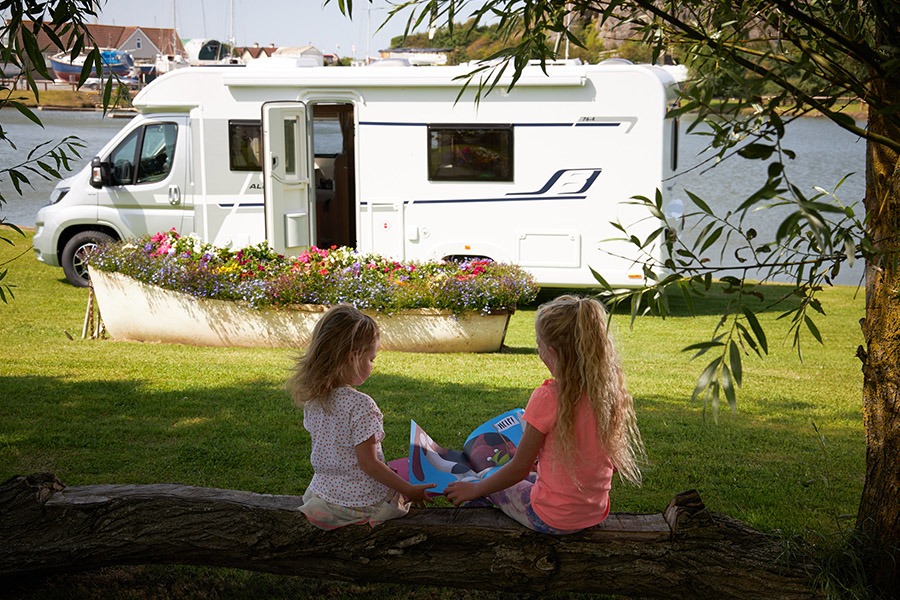 Alliance SE motorhome at a campsite
---
Standard Pitch with Awning
Probably the most common pitch type, a standard pitch with awning does exactly what it says on the tin. The surface – grass or hardstanding – can vary between sites with the majority being hardstanding. The pitch will be wide enough to accommodate a caravan or motorhome plus awning, be it pole, air or wind-out. Electricity is generally available on a shared bollard, which will be within range of a standard 25-metre cable. Nine times out of ten, this is the pitch type we opt for.
Standard Pitch without Awning
Similar to the above 'standard pitch with awning', this pitch type tends to be slightly smaller as the additional awning room isn't required. Apart from that, surface type and electricity supply will be the same.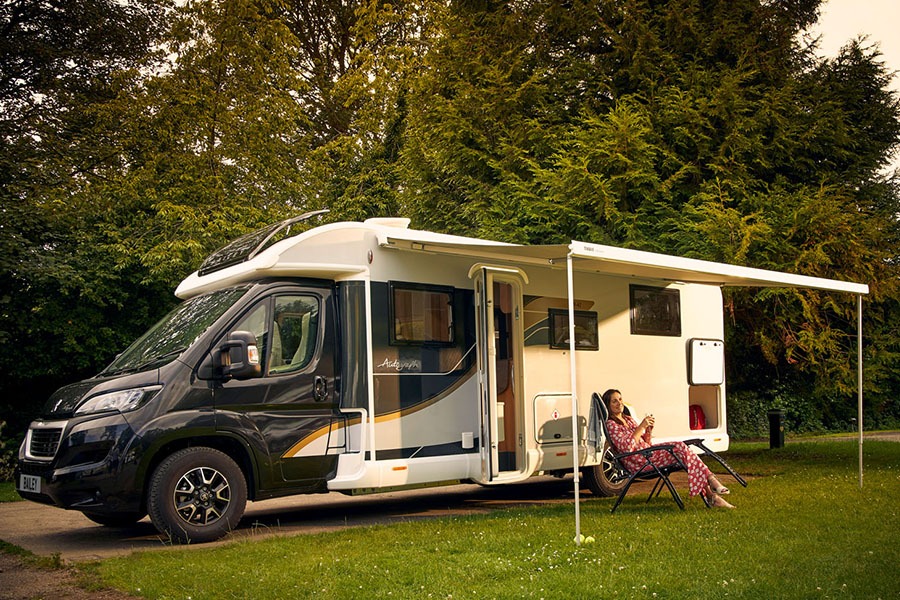 Autograph motorhome on standard pitch
---
Serviced Pitch
Usually a hardstanding surface with room for an awning, a serviced pitch also includes your own fresh water supply, electricity point, and a drain point for grey water. This makes it easy to keep the Aquaroll full if you have a mains adaptor and a supply hose. The grey waste inlet allows you to run the external grey water pipe directly into the drain rather than into a Wastemaster but be sure to pack a long enough length to reach the drain. This type of pitch eliminates those night time trips to the water filling point, or towel-wrapped dashes to swap Aquarolls when the shower runs dry. We've all been there.
Super Pitch
A Serviced Pitch may seem to be the pinnacle of campsite design, but a Super Pitch pushes the boundaries a bit further. In addition to the facilities found above, the 'super' moniker usually means extra space, privacy hedges to either side, and maybe more. There may also be a drain point for emptying the loo.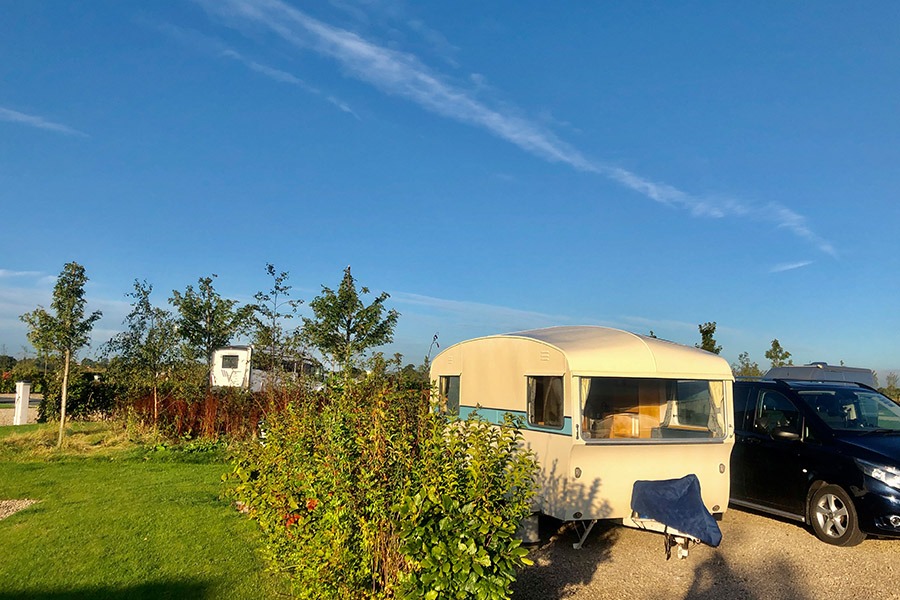 Vintage 1967 Bailey Maestro on a super pitch
---
Premium Pitch with Awning
Premium pitches up the ante eve further with things like picnic benches and barbeque platforms. It's been an exceedingly long time since my budget stretched this far, but a pub bench-style picnic table proved popular with the kids.
Speciality Pitches
Although unusual, some sites offer pitches with individual hot tubs and such like. Sadly, it's not something we've experienced (yet) but social media is awash with happy campers enjoying an alfresco bubble bath.
Non-Electric Economy Pitches
Although relatively rare compared to standard pitches, these grassy areas offer outstanding value for money, and with the majority of folks preferring a 240v hook-up, they can often be booked when the remainder of the site is full. With caravans and motorhomes designed to work on a combination of gas and 12v electricity, your leisure battery can outlast a long weekend.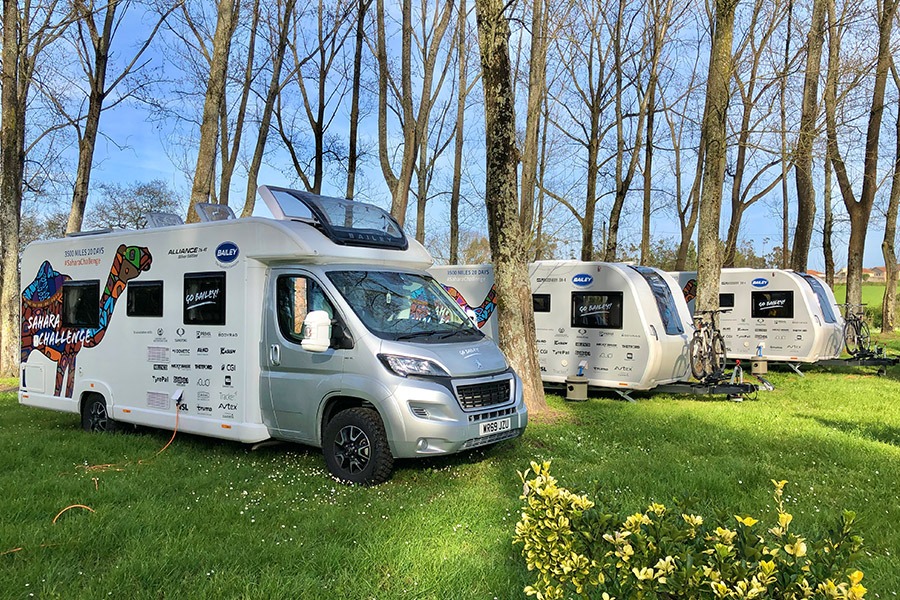 Motorhome and caravans on economy pitch
---
Tent Pitches
Some sites, especially those booked through The Caravan and Motorhome Club, have a separate grassy area for tent campers. This allows you to spend time with friends or family members who may not have a caravan or motorhome. Electric hook-up is available at some locations. Some sites allow tents to be pitched next to a caravan or motorhome but check before booking.
CL or CS Pitches
Certified Locations (CL – Caravan and Motorhome Club) and Certificated Sites (CS – Camping and Caravanning Club) sites are independently owned and can accommodate up to 5 units – caravans, motorhomes, or tents. These sites can be found at various locations including farms, stately homes, private residences, and vineyards, with each being as individual as the next. Pitches can vary from non-electric grass to a fully serviced pitch. Some even have amenity blocks with loo and shower. Costs per night can be as low as £10, and with 2500 CL sites on The Caravan & Motorhome Club site network alone, they are a budget-friendly alternative, especially during peak touring periods.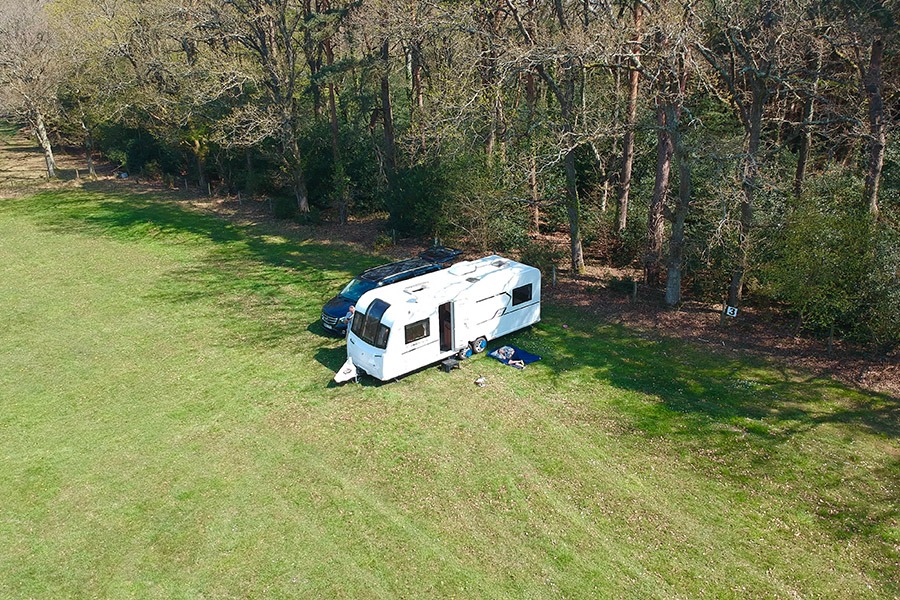 Bailey Phoenix 760 on Certified Location site
---
How to Pitch
Be sure to site your caravan or motorhome as instructed, as fire regulations, etc., will need to be adhered to. This may mean keeping the offside rear corner of your caravan or motorhome close to the white marker peg (or similar), but the site staff will let you know during the check-in process.
Glossary
12v electricity – the 12-volt electricity supply from your leisure battery.
240v hook-up – a mains electricity supply for your caravan or motorhome.
Aquaroll – a round freshwater container that can be rolled to the filling point.
Black water – the contents of your cassette toilet.
Grey water – wastewater from basins and shower.
Hardstanding – a gravelled pitch that is suitable for all seasons and weather conditions.
Mains adaptor – a ball valve that screws into the side of an Aquaroll. Using a separate hose, this allows your Aquaroll to fill automatically if you have your own water supply.
Supply hose – a hose that runs from mains adaptor to water supply. Hoses should be 'food grade'. A 25m hose is handy for longer runs.
Wastemaster – a wheeled container that collects grey water.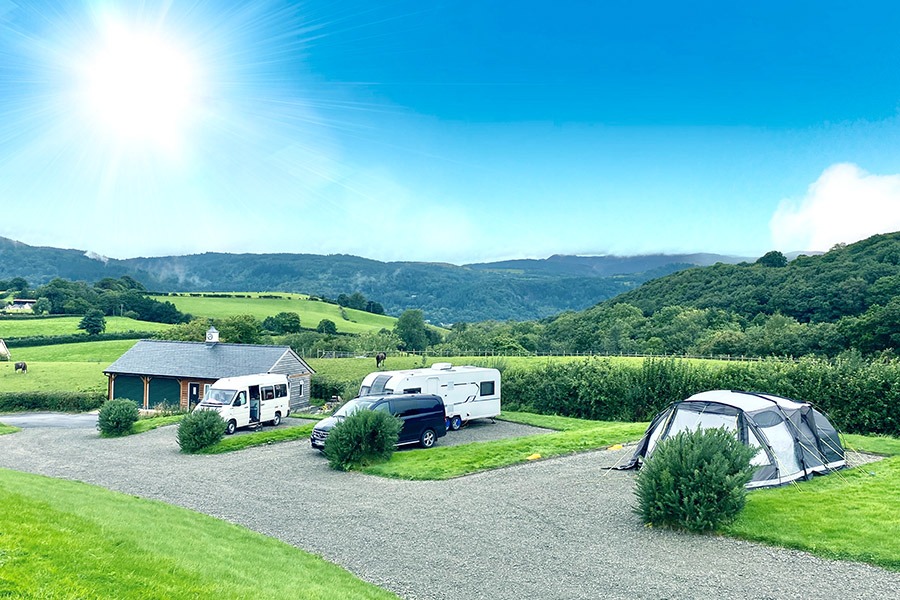 Bailey caravan on Certificated Site
---