With the dust now settling, we can take stock at the amazing attendance and money raised at this year's TourerFest. But you may be asking, what is TourerFest?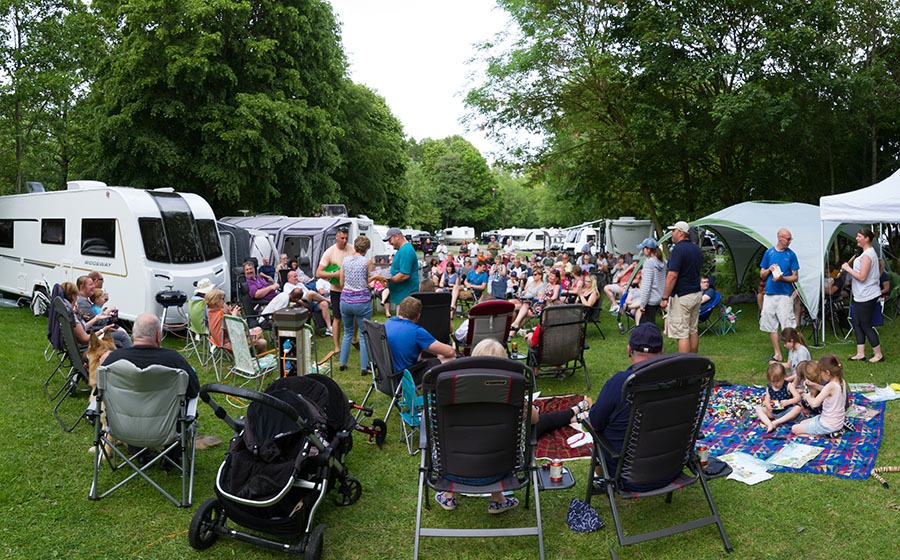 ---
Now in its 2nd year, TourerFest is a gathering of many caravanning and motorhome bloggers, vloggers and supporters in one location. This year's event saw 56 families descend on the immaculate Caravan & Motorhome Club campsite in Longleat.
At each event we host some activities and try to raise as much as we can for a worthy charity. This year we chose Macmillan Cancer Support and raised an impressive £3,108.00
The events this year included activities for the children from bracelet making to a daily challenge set by the Joflie Bear company and a children's cook off where everyone made pizzas that were all cooked on external grills. It was great to see so many Children take part from all age groups and with minimal screen time to boot.
For the adult's activities included a great introduction from Bailey of Bristol's very own Marketing Director, Simon Howard. As TourerFest is made up primarily of people who take part on social media, Simon discussed the future of caravanning with social media and how the leisure industry is now embracing its full potential.
Perhaps the highlight of the week was the cook off, which saw some amazing dishes all cooked up in caravan kitchens, grills and BBQs. Have a look at this video from Here We Tow and the highlights of the competition.
On the last evening we held the raffle that raised so much cash for Macmillian, and allowed those who bought raffle tickets online to find out who won what. There were some impressive prizes from a wide selection of contributors, including a great line up of accessories from Prima Leisure and a VIP tour of the Bailey manufacturing facility in Bristol. We even auctioned off a Kartt Jockey Wheel for an impressive £105 – all of which goes to charity.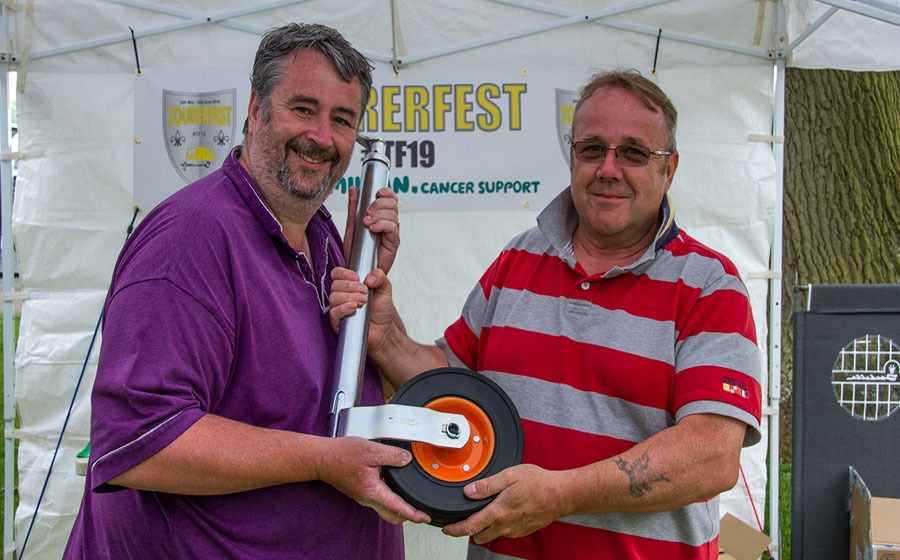 TourerFest is run each year and next year we are planning even more, bigger and better things. It is wonderful to see like-minded people come together and create new acquaintances and rekindle old friendships. It really is a wonderful online community. Here is what Andy Morley had to say about this year's event:
"TF19 at Longleat seemed to come around much quicker than expected. Having spent a few days on the Jurassic coast we threaded our way over to Longleat. It was great to meet up with friends me last year at Trudgfest, and to meet new faces alike. My overriding highlight of this year's event was seeing new people come together, have a few drinks and a lot of laughter and forge new friendships. That is what TourerFest is all about, people coming together, having a laugh and getting along."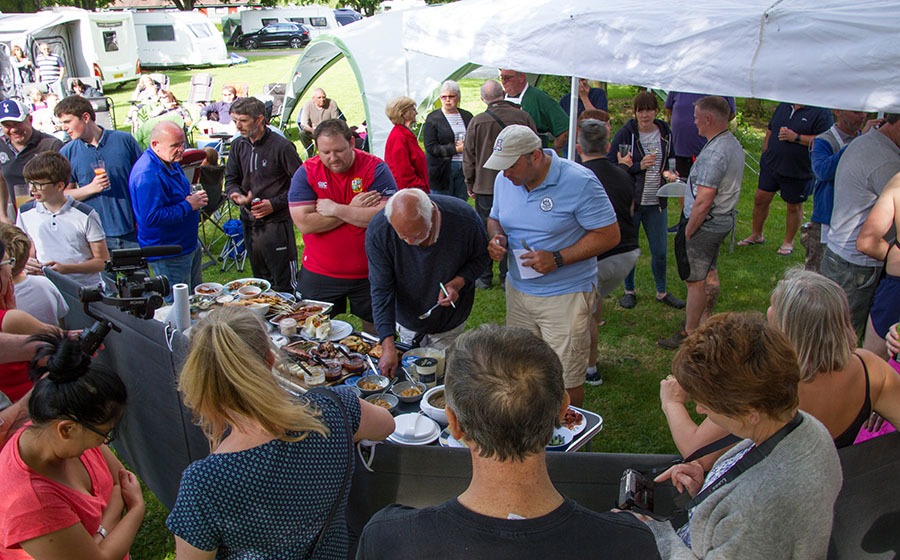 Jon Feeney from Caravan shorts summed up his highlights as:
"Tourerfest 2019 was always going to be a special event, after arranging a few kids activities at Trudgfest in 2018, I was asked to be part of this year's organisation team. I really wanted to make Tourerfest just as special and memorable for our younger visitors as it is for the adults.
The kids of TF19 made such a big effort getting involved in all the activities we laid on and have formed some amazing new friendships."
But Tourerfest as a whole offers so much more, it's about a community coming together, we all share a common interest and brining that together over 5 days is truly inspirational.
And now the calm before the storm as we prepare to find a suitable location, arrange another worthy raffle and select next years Charity. Hopefully, we will see you there too.