We love it when a plan comes together
We sit here writing our first blog in our motorhome, in an €8 a night car park in the Dutch city of Gouda. Outside it is absolutely pouring it down and Luke has man flu, but do we care? NO!

But why we hear you ask? Because we have ONE YEAR OFF.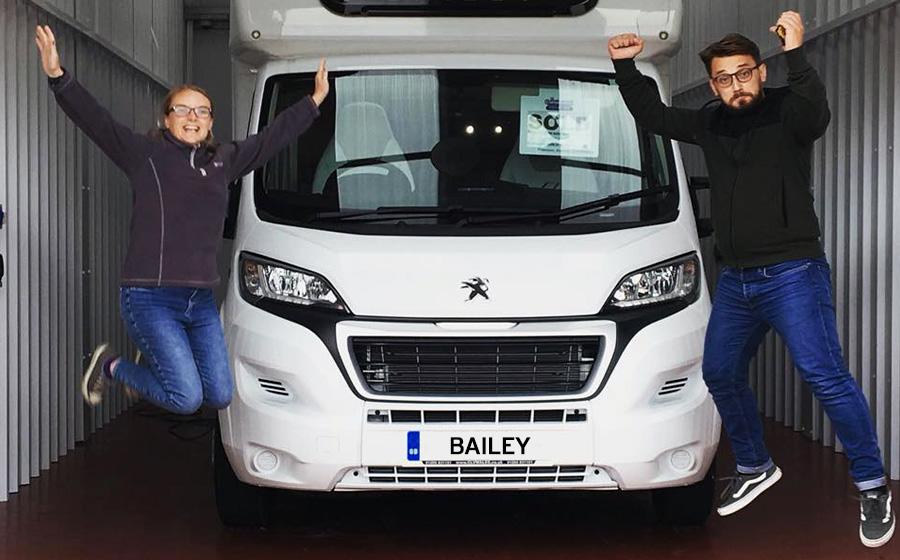 ---
We want to take you back to the beginning with our first blog, so here it is:
Many ideas have been conjured up over a few beers. Mark Zuckerberg created the forerunner to Facebook, J K Rowling came up with Quidditch and the idea of quitting our jobs, selling up and taking 'one year off' to travel was born.
Ok, so at first it was a pipe dream and there were lots to consider before realising it. Can we really quit our good jobs? We have a nice house, why would we sell it? We are young, why not do it when we are retired?
These and all of the other 997 reasons not to do it were on our mind. Nevertheless, after some budgeting, planning and more beers, the deciding factor was as simple as "sod it, let's just do it".
So the next hurdle was money and how can we travel without totally blowing all the profit we had made from the house on luxury hotels, flights and cheese (Wizz has a complete obsession). Then came the lightbulb moment… Let's buy a motorhome.
We realised that with a motorhome, we can visit some amazing places but at the end of the day, we always come back to our own bed, the idea of that made us happy. Plus, with Luke's sensible accountants head on it would give us something that, at the end of the one year off, we could sell and have some money left to get ourselves back on the property ladder.
So, the hunt was on! Old or new, which layout to choose, fixed bed or make up bed, what size, what make… the list was endless.
After hours of trawling through websites and visiting dealers, we came up with our dream list. A four-berth, fixed French bed with decent storage space, a big shower room with separate shower and under 3.5 tonnes (showing our age here, Luke's licence doesn't let him drive anything bigger). Oh and of course, it HAD to be in budget, which Luke and his spreadsheets were in charge of – £40k.
We visited a local dealer, after a recommendation from Luke's work colleague, to go and view a Bailey Advance 76-2, which was "100% our type on paper!!!". Sometimes though, as the contestants on Love island find out, what is your type on paper, might be absolutely awful in real life, luckily for us, this wasn't the case.
We both loved it the moment we walked through the door. Ok ok, it was over what we wanted to spend, but after some fudging of the budget (good accountancy practice) and some serious negotiations with various dealers, we sealed the deal. A brand new, 68 plate Bailey, which ticked all our boxes, including extras (awning, aerial, solar panel, bike rack & camera) for £43k, SOLD!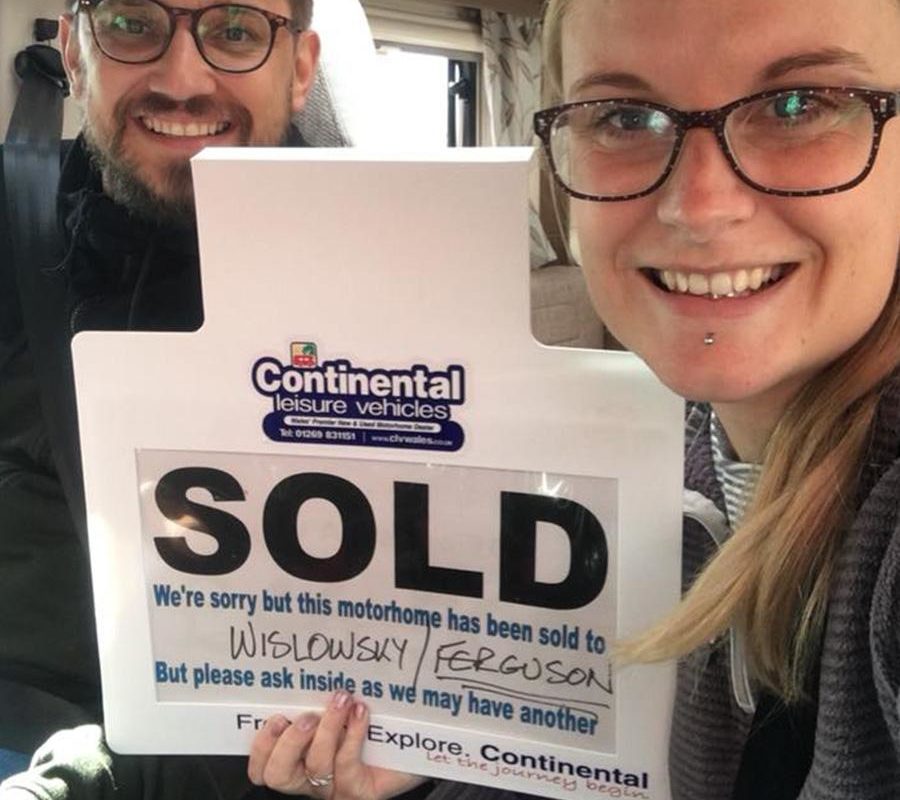 Next up was the route. Now we love the UK, the pubs, small villages, food, the culture, but I think we would feel slightly annoyed with ourselves, that after making such a big decision (and spending lots of money on our new "home"), we didn't go and experience mainland Europe.
There were lots of concerns, driving a massive unit on the wrong side of the road, the tolls, the language barrier, etc. But, in all honesty, how difficult can it be and surely, the benefits of seeing some amazing places far outweigh the negatives?
With the route decided and split into legs. We would spend some time in the UK for a good few weeks, getting used to the van, its length and the biggest thing, could we actually live together 24/7 in such a small space without killing each other?
The next leg would then move into mainland Europe until we would be "driving home for Christmas". The New Year would be our final and longest leg, taking in more of Europe until July.
To find out if we are still talking and to check out our adventures in our first two legs, keep your eyes peeled for our next blog, alternatively, if you would like to find out what we are up to right now (or ask us any questions), check out our daily posts and videos on Instagram, Twitter & YouTube.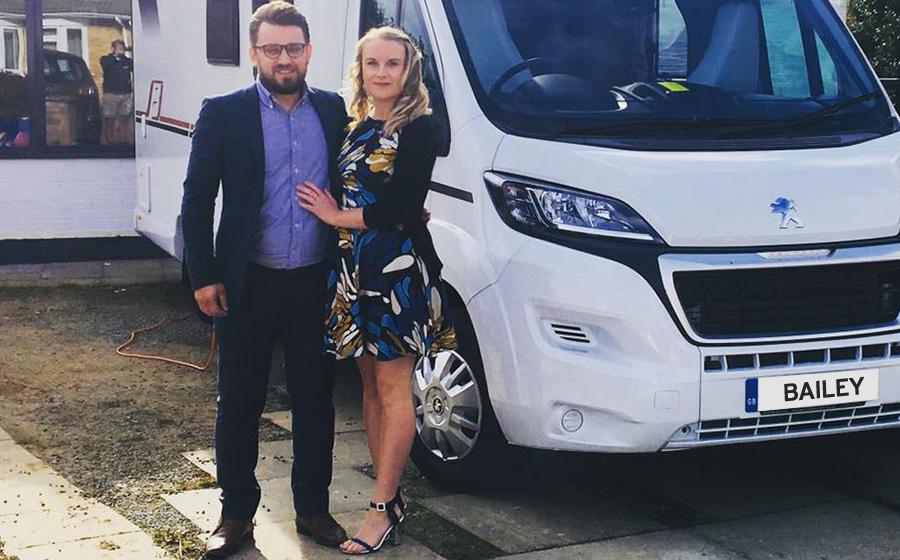 Cheers Luke & Wizz (Fergski on Tour).