With the start of spring finally here, now is the perfect time to remember how to wake up your vehicle after winterization.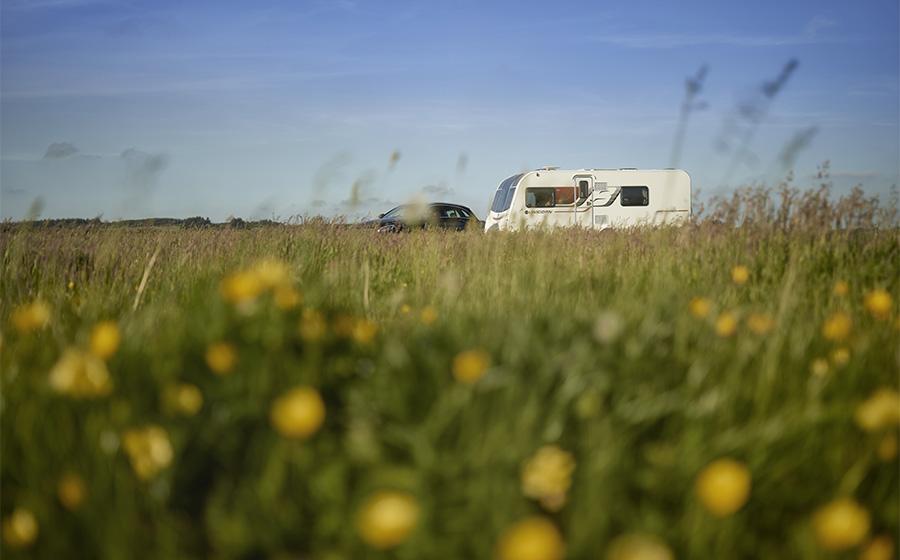 ---
If you're one of the ones who decided to tuck your vehicle up for the winter rather than take on a cold weather adventure, here's our guide of things to consider.
To help make sure your vehicle is in tip-top shape for the new season's getaways we're sharing our advice on how to get your caravan or motorhome spick and span after hibernation, with a little help from our friends.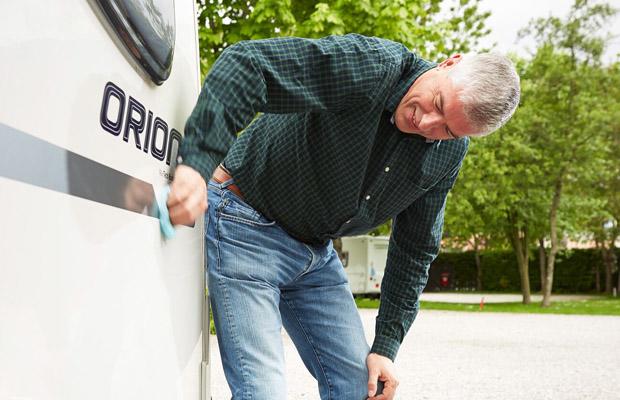 Give everything a good spring clean
First up Martin Spencer from the Caravan and Motorhome Club says "Give everything a good clean. Unless stored under cover (or under a cover) the exterior will probably need a good wash down and perhaps a polish if you're feeling energetic. Even the interior may benefit from a spring clean."
Don't forget details like the rear view mirrors and the lens of a rear view camera. Get all the doors, windows and roof vents open to give the interior a good airing.
Giving your vehicle a good airing after its hibernation period is also a good opportunity to check that all windows and roof lights can open and close correctly.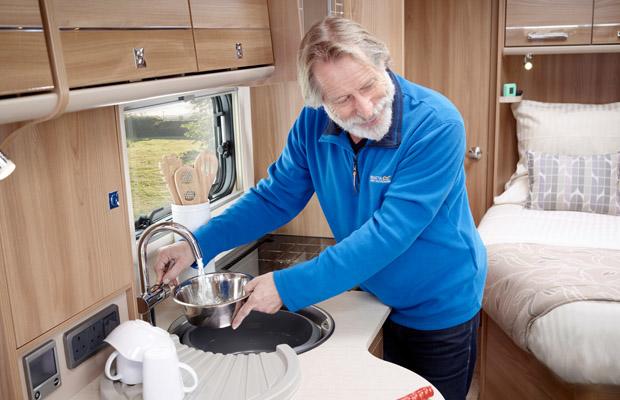 Treating the water system
Intrepid caravan explorer Lee Davey of TinTent fame says, "Purifying the water system is one of the first jobs on my to-do list as I can leave the solution in the pipes while dealing with other things. Regardless of how well I drained the pipes/tanks, I always treat the caravan to the prescribed dose of Puriclean.
Full instructions are on the side of the container but it's as simple as mixing a spoonful's of Puriclean with water, adding to the Aquaroll and filling the water system."
With the pipes and tank(s) full, it's worth visually checking where possible for any leaks caused by frost damage. Then, after the suggested amount of time, simply drain and rinse the system. If you have a water filter fitted, now's a good time to change it.
Do all the standard vehicle checks… 'POWDERY'.
The Caravan and Motorhome Club advise scheduling a 'POWDERY' check after a hibernation period or before a long journey.
(P): Petrol or diesel – Do you have enough fuel for your first journey
(O): Oil – Check engine oil level at least. Ideally check other oil and hydraulic fuels too – gearbox, power steering, clutch and brakes
(W): Water – Engine coolant, screen wash
(D): Damage – Do a visual check of vulnerable areas, e.g. wheels, lights, mirrors
(E): Electrics – Check the operation of lights, horn, wipers and other electrical devices
(R): Rubber – Condition and inflation of tyres (including the spare), wiper blades, radiator hoses
(Y): Yourself – When did you last drive the vehicle? Can you remember how to turn the headlamp main beam on, which side the fuel filler is, how tall the vehicle is, etc.?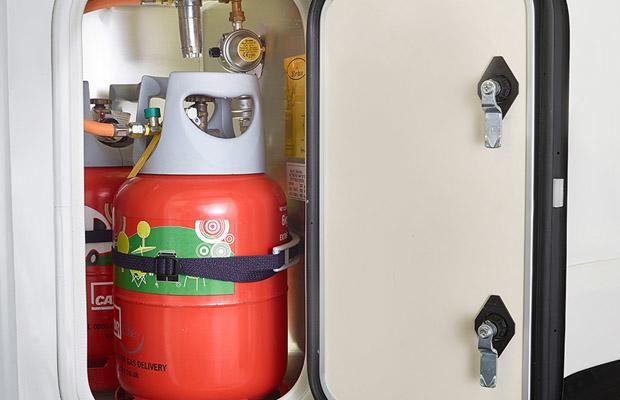 Gas
While the gas system will have been shut down for the winter months, the gas hoses condition when waking up your vehicle will need to be checked over to look for cracks and any other damage that may have been caused.
Switch on the gas and light a burner on the hob. You should see a nice blue flame with only the occasional flash of orange. If the flame is a dull yellow get the system professionally looked at. The oven and grill should also be checked.
It is also strongly advised to check the smoke alarm and carbon monoxide alarms and where possible change the batteries.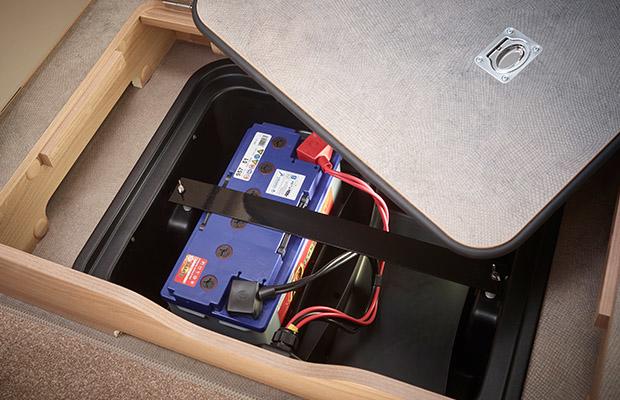 The Battery
Ideally, the battery will have been maintained throughout the hibernation period. However, if it has been allowed to go flat, there remains the risk that it may not recover properly.
Like any vehicle, your motorhome should have been turned over for 15 minutes or so every now and then. So you shouldn't have to worry about having a flat battery when waking up your vehicle.
Talking about your caravan battery, YouTuber Dan Trudgian says, "Clean the contacts on the battery and ensure there is no corrosion on the terminals. Check the battery is of good charge, so 12.7v or higher, less than that the battery will need charging up. Then test the caravan by checking lights and the caravan panel."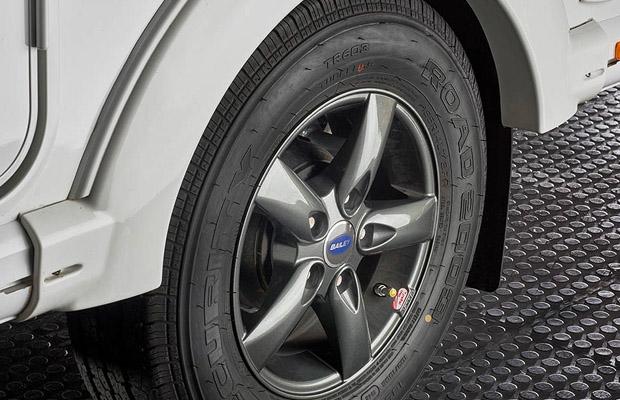 Tyres
The tyres should be checked thoroughly, and as Simon McGrath of the Camping and Caravanning Club says, "not just the pressure. Look at the overall condition including cracks and bulges. If they've not moved for many months they could be misshaped."
But when checking for splits and cracks, any tyres that show signs of damage should be replaced immediately. For best practice some tyre manufacturers suggest changing your tyres every five years.
For more information on advice on getting your vehicle road ready view all the Camping and Caravanning Club's technical help here.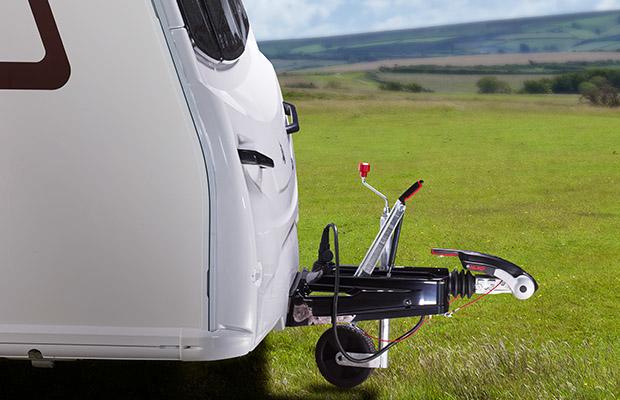 Towing
Ensuring vehicle safety is vital. The hitch should be visually checked and any dirt removed. It is also strongly recommended that the corner steadies be checked and the jockey wheel be inspected to ensure it is in good order.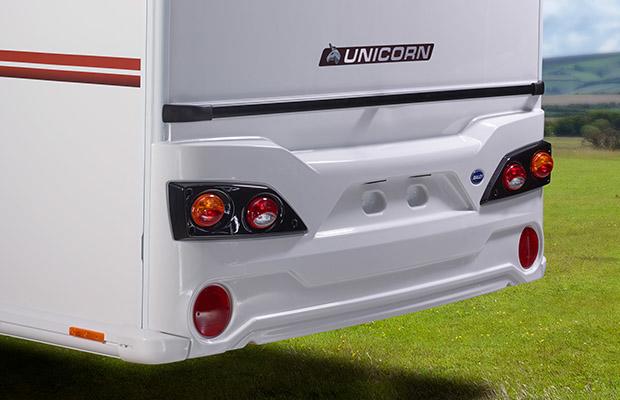 Road lights


While care should be taken in ensuring the hitch, corner steadies and jockey wheel are in good order, it is also important to check the road lights. Lee Davey says, "Plug in the 13-pin or 7-pin connector into the socket on your car and check the rear lights, plus any side/marker lights".
Dan Trudgian also says to "ensure you have a full complement of spare bulb and fuses."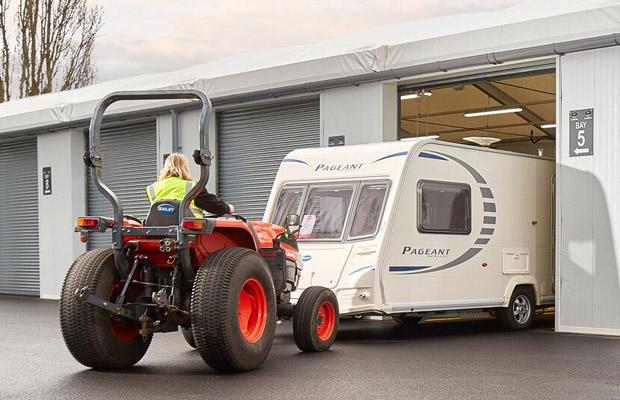 Service history
The Camping & Caravanning Club advise that your service history should be checked. Is one due? If so, book it in. Remember a motorhome requires a chassis service too and some fluids age regardless of mileage.
The Caravan and Motorhome Club also advise that if a mechanical service is due get it booked in as early as possible, and carried out comfortably in advance of your first trip away… just in case. This also applies if your habitation service is due.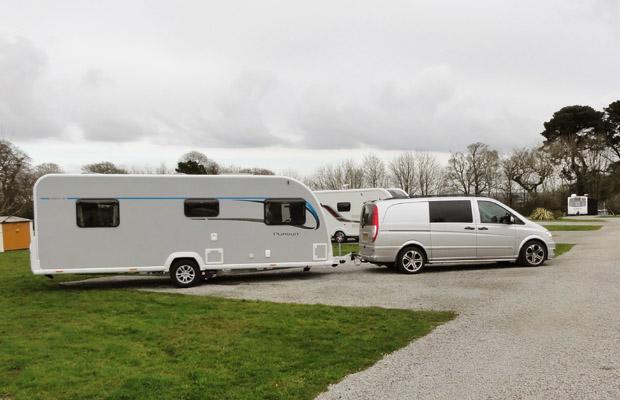 Better to be safe than sorry
If your first trip will be a long one, try to take your caravan or motorhome out for a short run at least and ideally a weekend away not too far from home before heading out on your next big adventure. You don't want a minor problem interfering with your first major holiday of the season.
Now you're ready to get going
While these points are key steps to helping you get your vehicle ready for the new season, it is always advisable to undertake regular checks while the vehicle is in hibernation through the winter period.