In my final destination guide, we will visit Devon. Devon is a vast county, so much so that I simply wouldn't do it justice by trying to cram all things into this single blog post. So, for this blog post I will focus on North Devon. North Devon brings back fond memories for me when we used to caravan in the early 80's. spending time in Devon was always a highlight and for me now its not only nostalgic but also a family favourite too.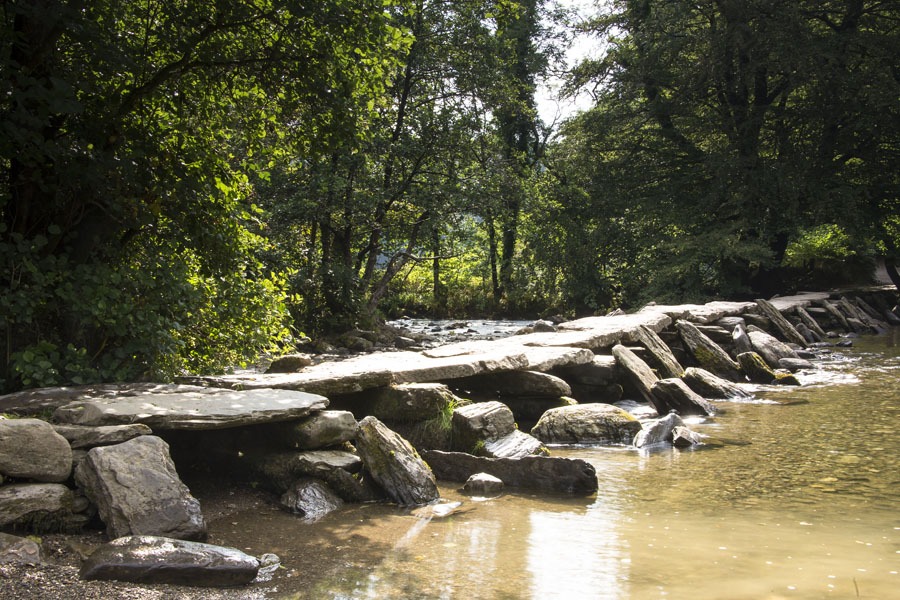 Tarr Steps on Exmoor
---
In 2016 we stumbled across a site that was easy access from the M5, and just on the border of North Devon & Somerset. Exebridge Lakeside is a Caravan and Motorhome Club site that offers amazing views of the Exe Valley, and is a great location to explore the immediate surroundings. It's quiet, well positioned and an oasis of calm. But there are lots of things to do around the area, So lets make a start.
Astronomy
North Devon, specifically Exmoor is famed for being a dark skies location. Which means that on a clear night, you can experience some incredible star gazing. A trip to the Exmoor National park, armed with a chair, a blanket and a thermos of coffee, you will well equipped to take in some amazing vistas. Of course, if you are a keen photographer or have access to a telescope this experience is even more incredible. Check out the NightBlight website, for locations that are dark, and don't forget to check the weather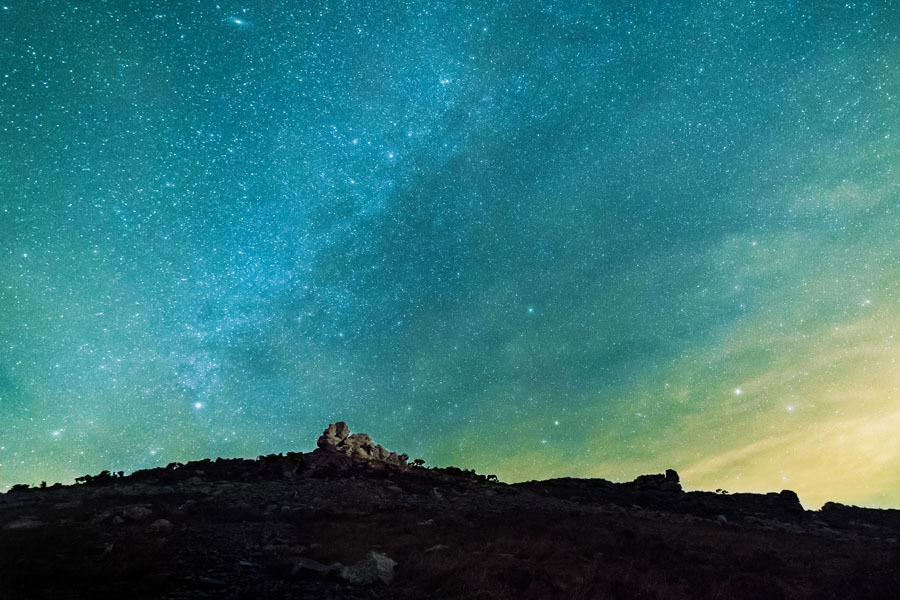 The night sky over Exmoor
---
Tarr Steps
Within the Exmoor national park (and not strictly Devon) are Tarr Steps. A popular attraction that I would highly recommend a visit. Tarr Steps is a clapper bridge, which some speculate dates back to the Bronze age. It's a "pile of stones" that have been meticulously placed to form a walkway over the river Barle.
Each stone weighs up to 2 tonnes and is a fantastic structure to walk across and to observe. The bridge has been washed away many times with some of the stones being washed 50 yards downstream. However, being a scheduled ancient monument, the bridge can easily be rebuilt accurately due to the vast documentation of the structure. It's a great place to visit with the family and dogs, and if you need to cool off you can easily walk in the ford next to the bridge if you decide to take your shoes and socks off.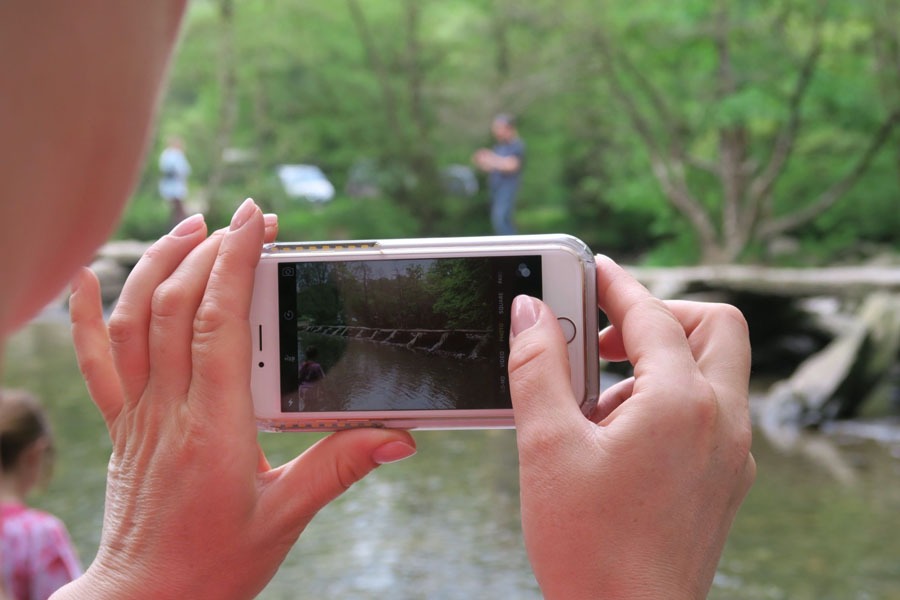 Tarr Steps have been documented for centuries but maybe not like this until more modern times
---
Lynton & Lynmouth Cliff Railway
If you decide to head off to the coast, a great place to visit is the coastal village of Lynmouth and especially its cliff railway that connects to the village of Lynton. Lynmouth has lots of independent stores, ample parking and has a great harbour wall to enjoy some fish and chips. If you like golf they even have a pitch and putt course with a great view of the coast.
Of course, if you use the Cliff railway you elevate to the village of Lynton. The cliff railway is known as the highest, steepest, water powered railway still in operation. As one carriage descends, it pulls the other carriage up. It is, a marvel of Victorian engineering.  At the top of the incline, you can get some lovely views of the surrounding coastline. Walking into Lynton you will be surrounded by narrow streets, gift shops and you will be spoilt for choice on restaurants and ice cream parlours.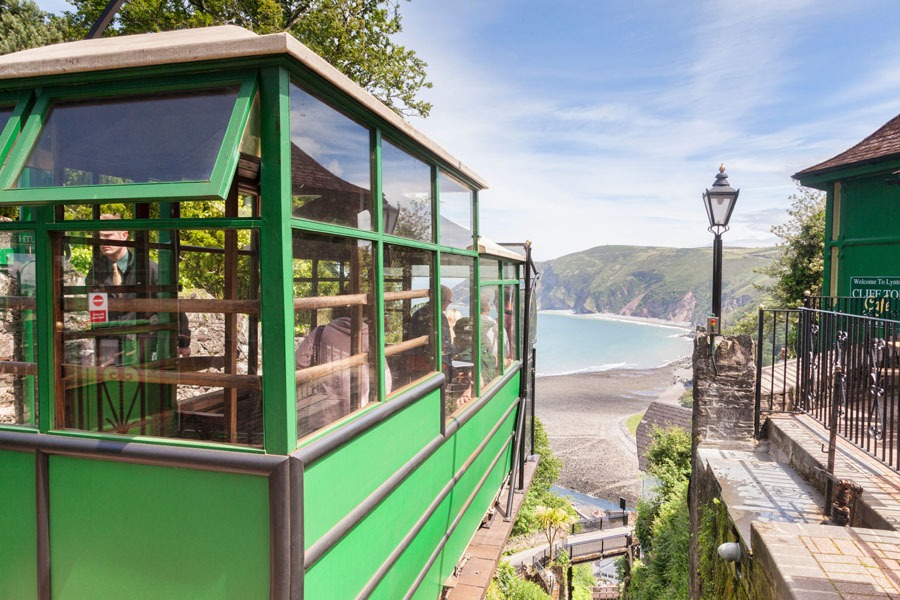 The Cliff Railway at Lynton and Lynmouth
---
Dartington Crystal
If you do visit North Devon and would like a memento of your visit, one place to consider is Dartington Crystal Factory tour and shop. The factory tour shows the process of how the impressive crystal is created, with live demonstrations of the various steps to make a final product. It's a great place to visit if the weather is not great, with activities for all the family to get involved, including glass painting and jewellery making. Currently the factory tour and visitor centre are closed at weekends, so do check before you visit, However, the shop is quite wonderful, but be prepared… it is not cheap!
And so that's our round up of North Devon. It's a place we continue to visit and in the next few months we will be there again, looking to spend some much-needed down time. Of course, the final thing I must mention is the cream tea. In Devon its cream before jam on the scone, which to me feels oh so wrong!