Tis the season to get out and about (and be jolly)
Imagine the magic of caravanning or motorhoming AND the magic of Christmas all rolled into one magical thing! Doesn't that sound just…well, magical? Luckily, our caravans and motorhomes are made to be used all year round so you need imagine no more.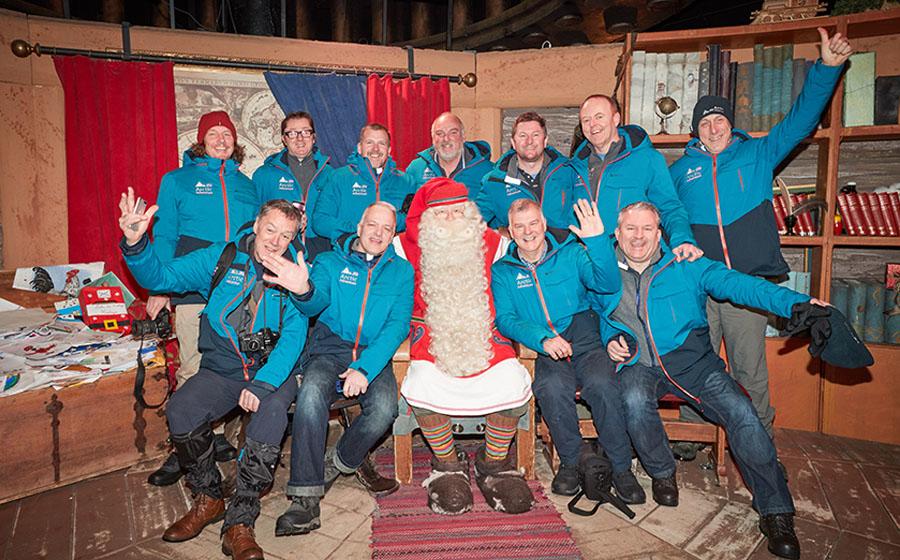 ---
We know that there are loads of happy Bailey customers who pitch up all year round, and we'd love to hear about your yuletide adventures – so much so, we're going to play Santa and give away presents to the authors of our favourite stories over the Christmas period. And we'll also publish our favourites on line too, to give everyone inspiration. After all, Christmas is all about sharing 😉
Simply send your festive stories and pictures to christmas@baileyofbristol.co.uk. We will pick a winner each week and share it with everyone else. We also have a different prize each week for the winner… but we won't give away the surprise now – just make sure you follow us on Facebook to find out what you can win each week.
If reading these stories doesn't convince you to take your caravan or motorhome out of storage and hit the road, this website is all you need to check out all the amazing caravan sites that open all year around and that you could visit this winter.
To start you off, here are some of our own stories…
The one where we sent our Marketing Director to meet Father Christmas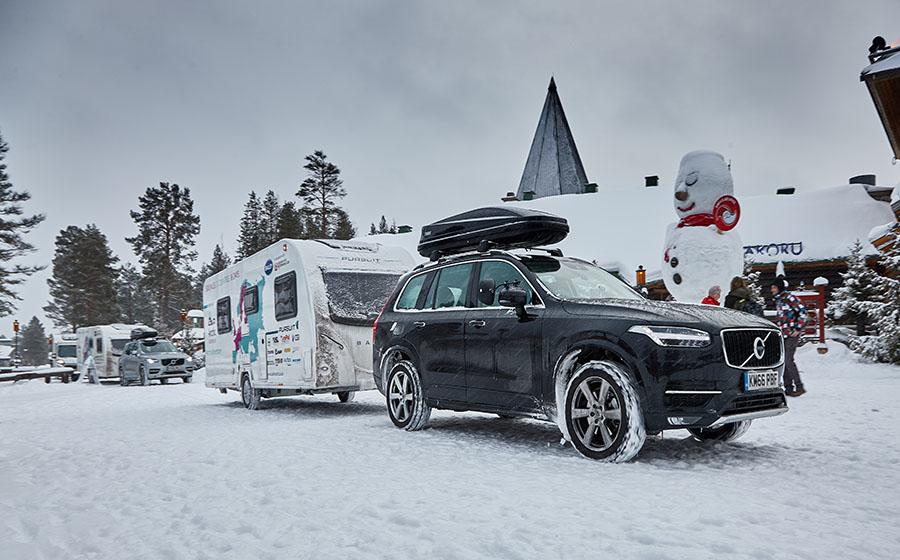 A dog friendly Christmas Eve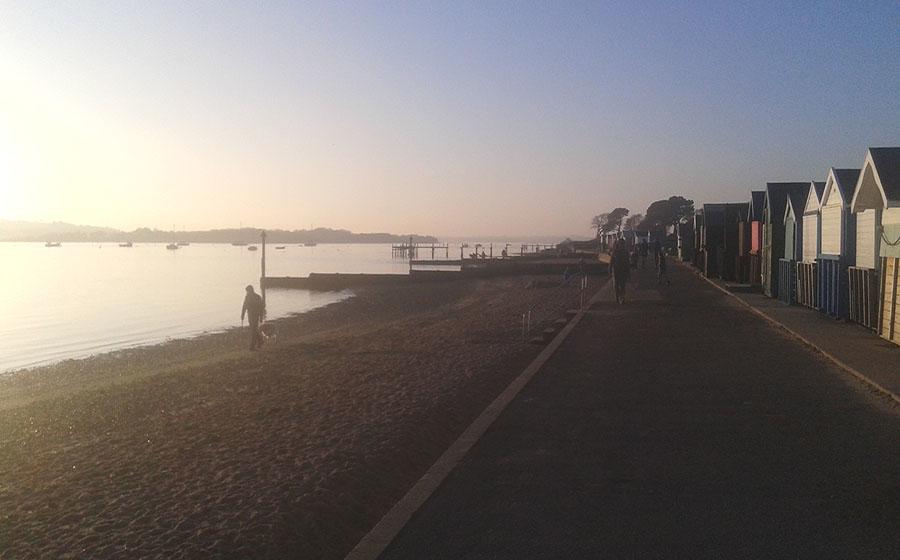 Although Di from Customer Services usually stays at home for Christmas to spend time with close family, she, her husband and their two dogs, Bramble and Willow normally head out in the caravan the day after Boxing Day. This year as with last year they will be heading to South Lytchett Manor Caravan Park.
For Di, the site is ideally situated to visit Poole, Bournemouth and Swanage and due to the time of year most beaches are open to dogs. The Caravan site itself is well laid out with good-sized pitches, clean shower blocks, and a good-sized dog walking area.
Whilst staying last year, Di and her husband discovered two little gems for pet loving caravanners: Dylan's, a lovely dog friendly cafe just off site and a pub a couple of minutes drive; and a pub called St Peters Finger which welcome dogs with open arms.
An alternative Christmas in shorts and sandals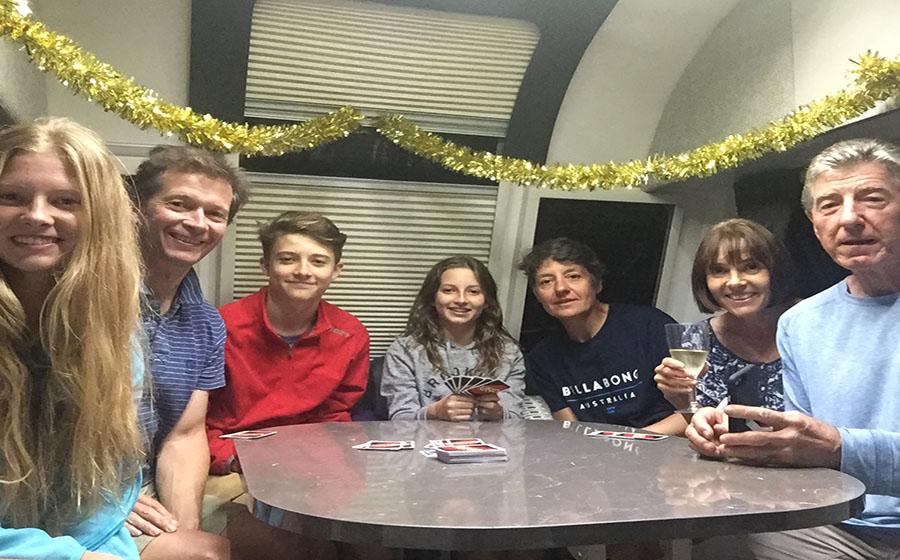 In this hemisphere, frosted landscapes and thick wool jumpers come to our mind when we talk about Christmas. This certainly wasn't the case for the Howard family last year, who decided to fly to the other hemisphere and spend Christmas in a Bailey Australia caravan at the Yarra Valley area near Melbourne.
Nick remembers it was 42 degrees on Christmas Day, but the extreme temperatures didn't stop the Howards from putting the Christmas decorations up and play Uno, the family's favourite game.
The family toured two Bailey Rangefinder caravans from Sydney to Melbourne and you can check out all the places they visited at Bailey of Bristol Instagram.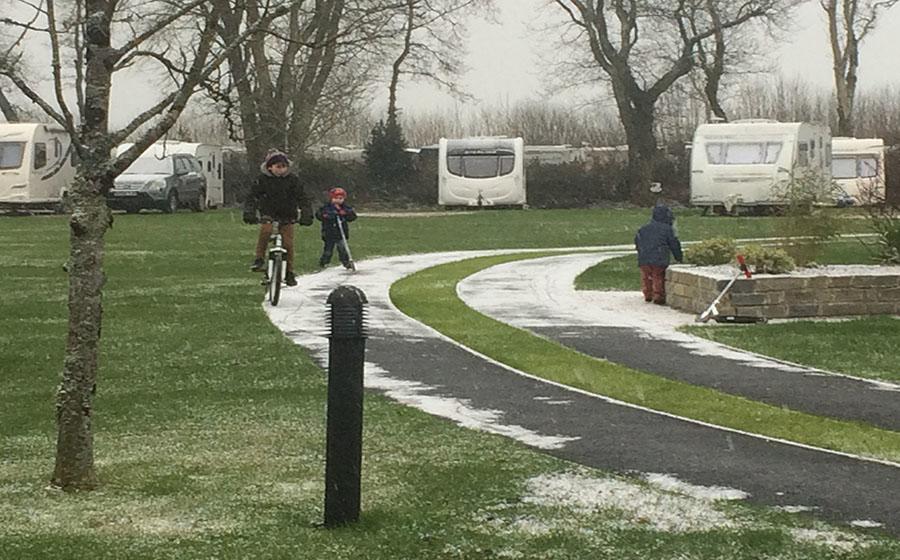 Putting the Christmas decorations up is part of the Christmas fun, and the fun doubles when you also have a caravan to decorate.
For Paul, Project Engineer at Bailey of Bristol, getting the caravan ready for the festive season is the perfect occasion to spend time with his boys of 10 and 5 years-old. "The kids get very excited at this time of the year, and they like to turn the Christmas lights on even when the caravan is on the drive!" For a parent, there is nothing more satisfying than seeing how your kids get along and play together, and caravanning really does this for families.
We'd like to be able to display your photos and stories online. By submitting your photos and stories, you agree that we can use them in this way, and also in any future marketing material both in print and online. Entries are open until the 20th December 2017.