'Tis the Bailey Season of Giving
Our Bailey Season of Giving tree ornament giveaway is now closed but you can still see the photos from some of our recipients that were nominated by their family and friends below.

Our exclusive Bailey caravan and motorhome Christmas tree ornaments are still available to buy from PRIMA. Find them at the link below.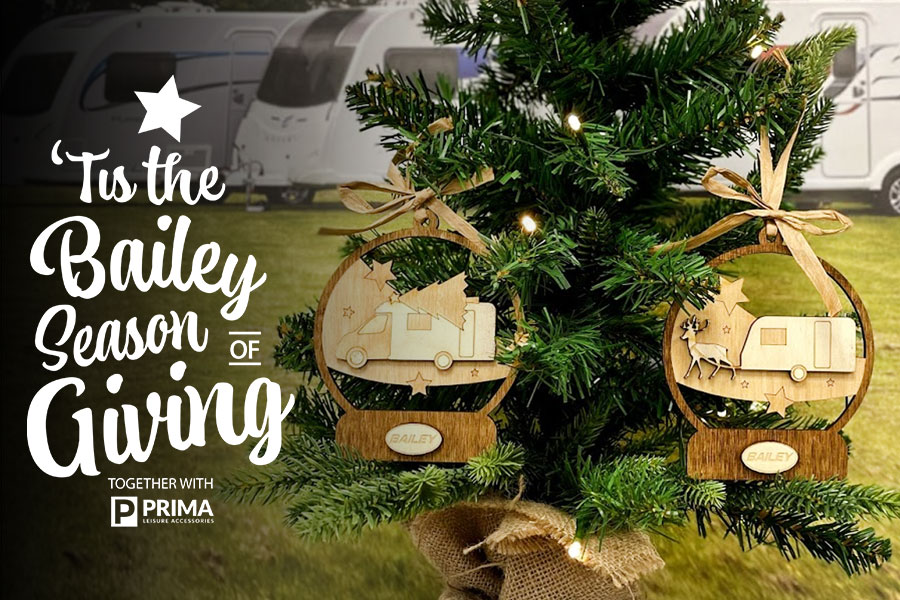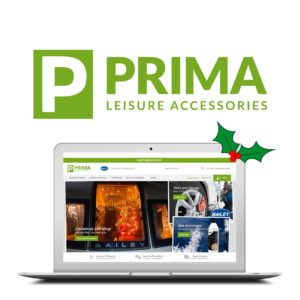 Purchase your tree ornaments here
You can find our Bailey caravan and motorhome Christmas tree ornaments available for purchase along with other Christmas gift ideas in the PRIMA Christmas Shop.
Some of our nominees have sent in photos of their ornaments as part of their Christmas decorations. Have a look below to see how they have chosen to display them - hover over the info button to read more about each photo.
View full screen gallery
i
Marcus Leach enjoying a relaxing moment in his motorhome along with his Christmas decorations
i
Janice nominated her husband Graeme as he loves everything about caravanning but hasn't been able to get out much this year.
i
Sheila nominated Rob for being a fantastic husband and daddy to their children while working extremely hard this year
i
Deb nominated her husband Gowan for everything he has done throughout the pandemic. They are looking forward to adventures in their new Phoenix caravan next year.
i
The Janaway's On Tour are showing off their Bailey Bauble - providing that cheeky little elf doesn't run off with it
i
Michael nominated his wife Alana for always smiling despite hardships this year. Their Bailey caravan has bought them both a new lease of life
View full screen gallery
i
The PRIMA team are getting Christmas started with our Bailey ornaments on their office tree
i
Lorraine's ornament is giving them hope for a caravanning Christmas in 2021
i
Amanda has nominated Paul for his resilience and humour facing Parkinsons
i
Caravanning with the Cox's had some fun setting the scene with their Bailey Bauble
i
Spot the Bailey Motorhome Christmas decoration on Andy and Becki's Christmas tree
i
Dan Trudgian's caravan Christmas tree complete with hot chocolate
View full screen gallery
i
Karla and Stephen from Adventure Wheels have added their decoration and card to their Christmas display
i
Alan White added his motorhome ornament to his Christmas tree, complete with a reindeer friend to display his Christmas card
i
Deb Ludford's cheerful Christmas display
i
Di Moody's Christmas tree being looked after by a canine friend
i
Janice let us know that Tom was delighted to receive his Bailey Bauble and has put it on the tree to remind them of their caravan that is in storage at the moment
i
The Butler Family's caravan Christmas decorations
View full screen gallery
i
Jeff nominated Jane for making sure both their parents have been safe during these worrying times
i
The Feeney family can't use their caravan over Christmas but have added one to their tree at home!
i
Lee Davey's caravan Christmas tree
i
Malcolm nominated Margaret for organising socially distanced events and lunches for the older generation
i
Di Moody's caravan ornament joins her existing Christmas collection
View full screen gallery
i
Pauline has been a tower of strength and has been nominated by her husband Tim
i
Lisa nominated her Mum for everything she does for her
i
Darren nominated Judith for coping with a stressful year as an NHS nurse
i
Gillian and her new friend are hanging their baubles as a memento of an epic adventure this year
i
Ann's Pegasus is having a COVID holiday but this joins her caravan collection at home