Would you like your holiday to begin the moment you leave the house? Towing a caravan can be a scary prospect, but it needn't be. Whether it's your first time or it's been a while since you last hit the road, these simple tips can make a huge difference.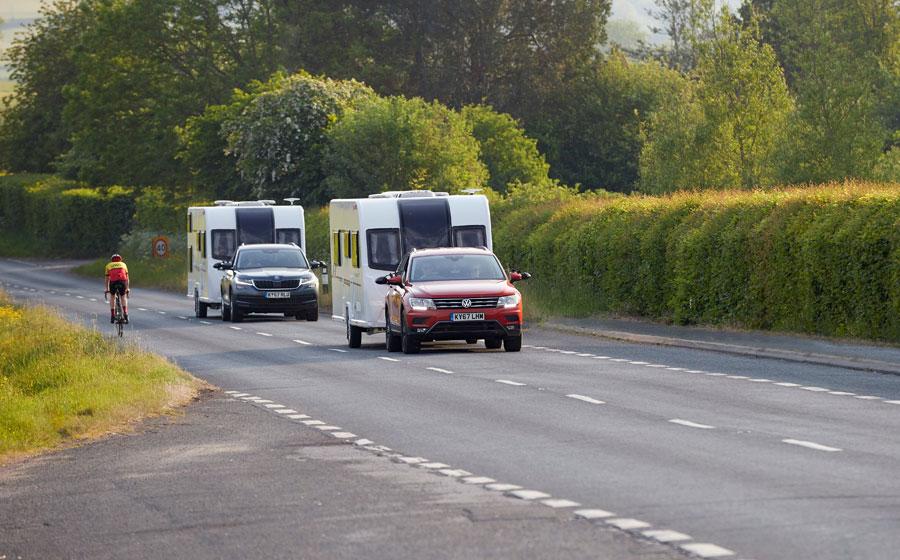 ---
Before we delve into our top 10, we'll assume that your car is a good match for your caravan, you have the correct licence, and tyre pressures, lights, etc, have been checked.
Loading your caravan correctly is important as not only does it make the caravan safer to tow, it also gives it better towing manners.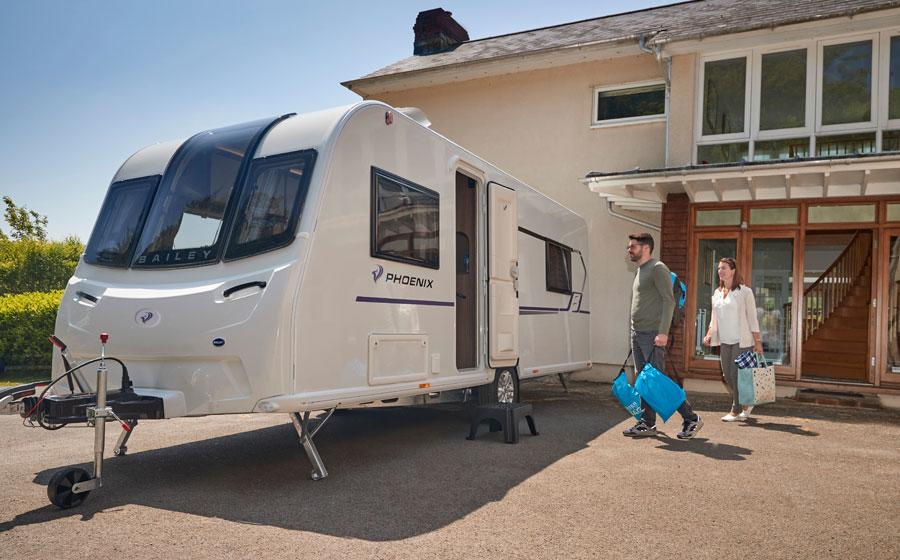 Loading your caravan correctly gets your trip off to a great start
---
Pitching and snaking. The noseweight should be checked after loading and a correctly set caravan can help combat a 'see-saw' motion, or pitching. Snaking is a 'wagging' feeling from the caravan and poorly-loaded caravans are particularly susceptible. Should your caravan begin to snake, lift your feet from the pedals and continue to steer straight ahead where possible. Don't be tempted to brake sharply or try to steer out of it.
Towing mirrors are a legal requirement for most tow vehicles, and I find the best way to adjust them is to have the inner third of the mirror showing the tow vehicle with the remainder showing your caravan and the road behind. Wider towing mirrors may be required for 8ft-wide caravans and Milenco can supply longer arms for their range of mirrors.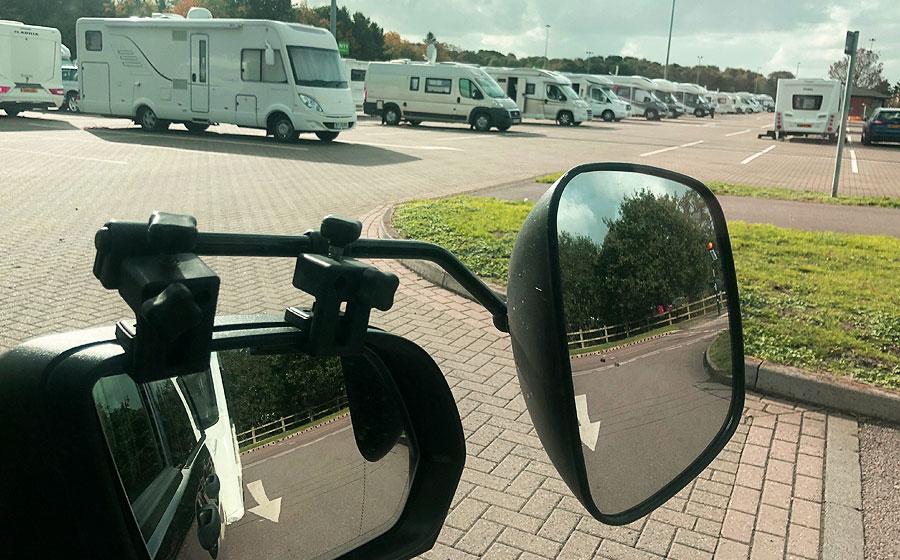 Make sure your towing mirrors are adjusted correctly
---
Speed limits. Unless lower speed limits apply, the UK speed limit when towing a caravan is 60mph on a motorway or dual-carriageway and 50mph on single carriageway roads.
Overtaking lorries. Larger vehicles, especially lorries, can give the caravan a 'draughting' effect. This can be eased by reducing speed or moving away slightly if it's safe and practical to do so.
Reversing in a straight line can seem tricky but turning the top of the steering wheel towards the mirror that shows a larger portion of the caravan works a treat, bringing the caravan back in line.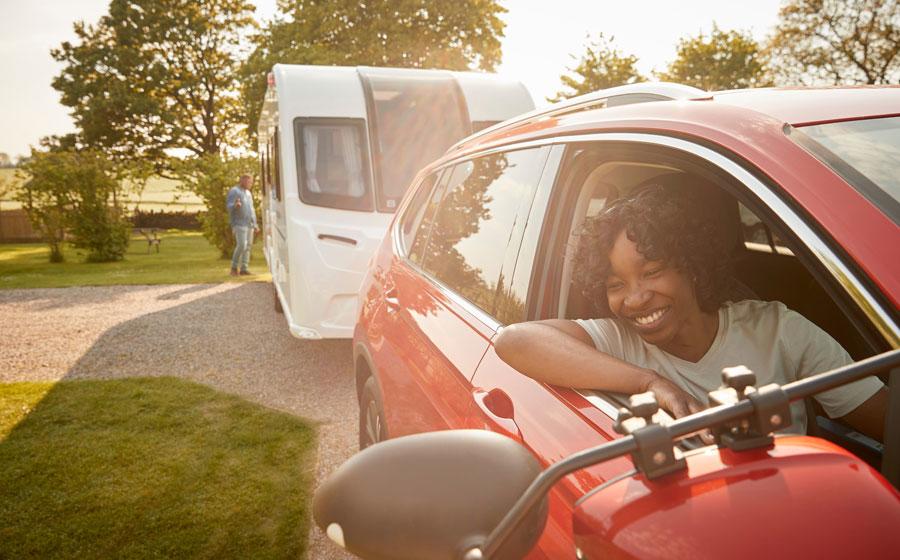 Reversing in a straight line can seem tricky but there are techniques that can help
---
Road positioning. Corners may require a wider line and you might need to pull further forward before negotiating tighter turns. Keep an eye on the caravan in your towing mirrors and you'll soon see what line the caravan likes to take.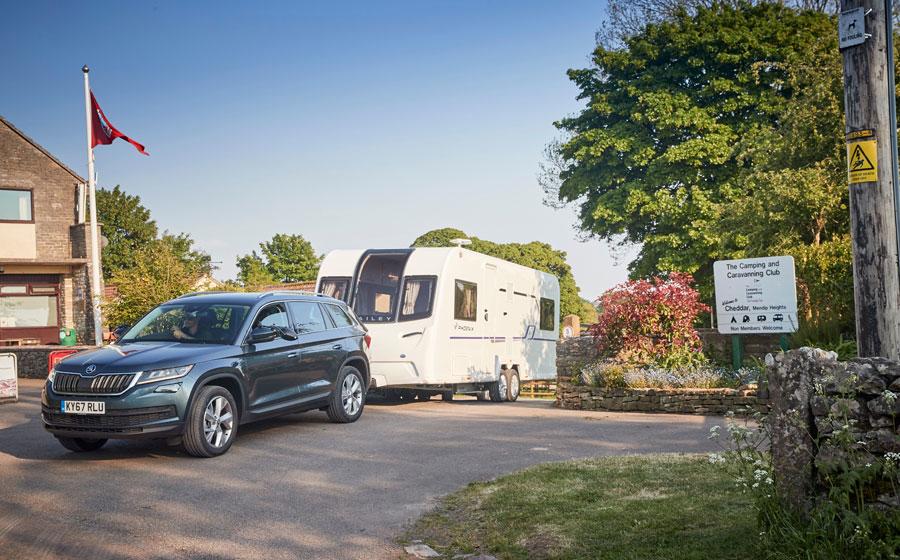 Watch your caravan in your towing mirrors to learn what line it likes to take on corners
---
Windy conditions can be tricky but take your time and reduce speed. Finding an alternative route away from open stretches of road, such as motorways and dual-carriageways, helps enormously.
Motorway lanes. When towing, the outside lane of a motorway with three lanes or more cannot be used.
Want to book a course before taking to the road? Towing courses are available from The Caravan & Motorhome Club and The Camping & Caravanning Club.
New to caravanning and towing? Check out our beginners guide