Sun, Sea & Dodgy Swimwear
I kept telling myself to nod and smile despite listening to the ramblings of a madman.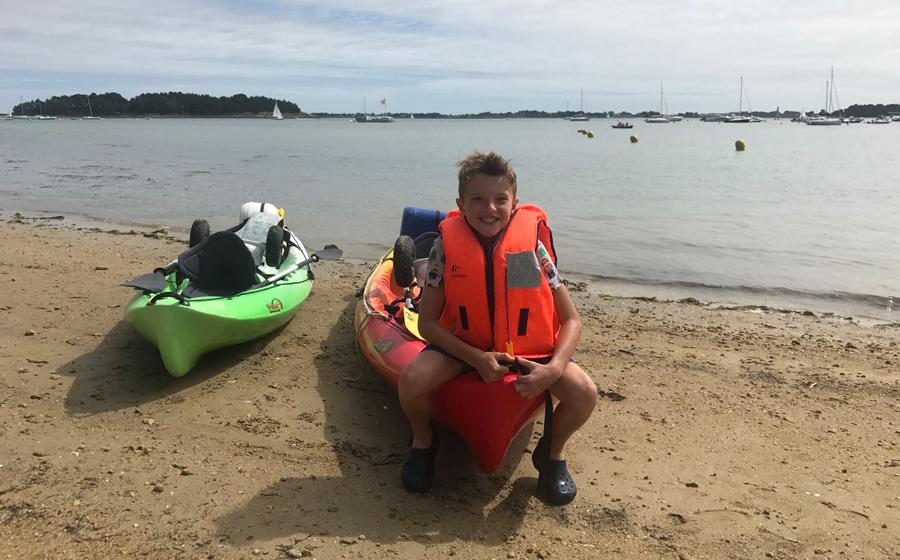 ---
Somehow, I was maintaining eye contact but a snatched glance at my watch broke the conversation long enough for me to blurt out 'Crikey, is that the time?' This was all I needed to make my escape and after a brief exchange of 'nice to meet you', I was walking away at a speed that, I hoped, would indicate haste for a forgotten, yet fictitious, appointment.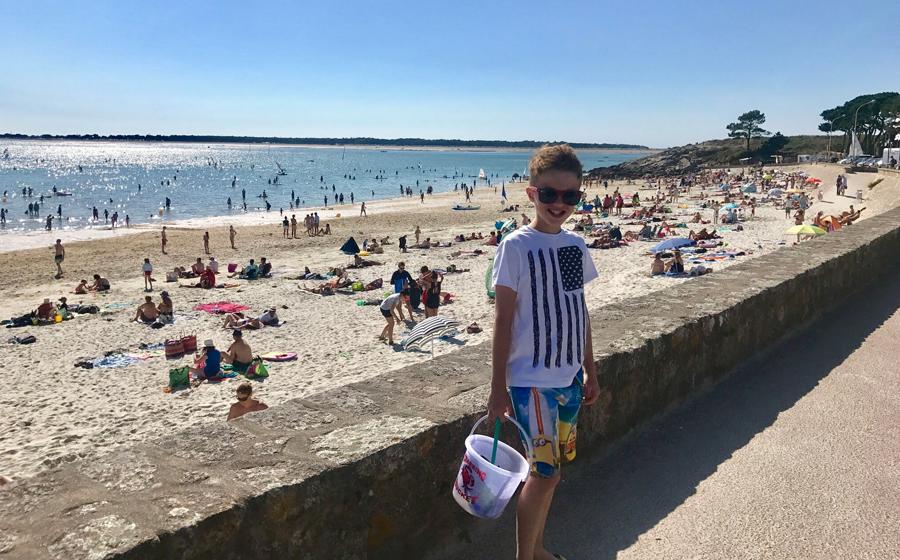 The guy was incredibly passionate about taking his caravan to France each year but the throwaway line 'it's easier to tow abroad than it is in the UK' rang alarm bells. I mean, you're on the wrong side of the road and don't get me started on the inch-perfect manoeuvring that would obviously be required to board the ferry. Then there's the language barrier that my schoolboy French would fail to penetrate. Why would you put yourself through such undue stress?
Fast forward a decade and it's clear there was only one madman in the above conversation – me. Our first trip way-back-when may have induced the occasional sweaty palm, but once I'd dialled myself into driving on the right instead of the left, better roads plus less traffic soon equalled a reasonably normal resting heart rate. The ferry lanes were no more taxing than the one-way system at a caravan site and I soon began to wonder why we hadn't done it sooner.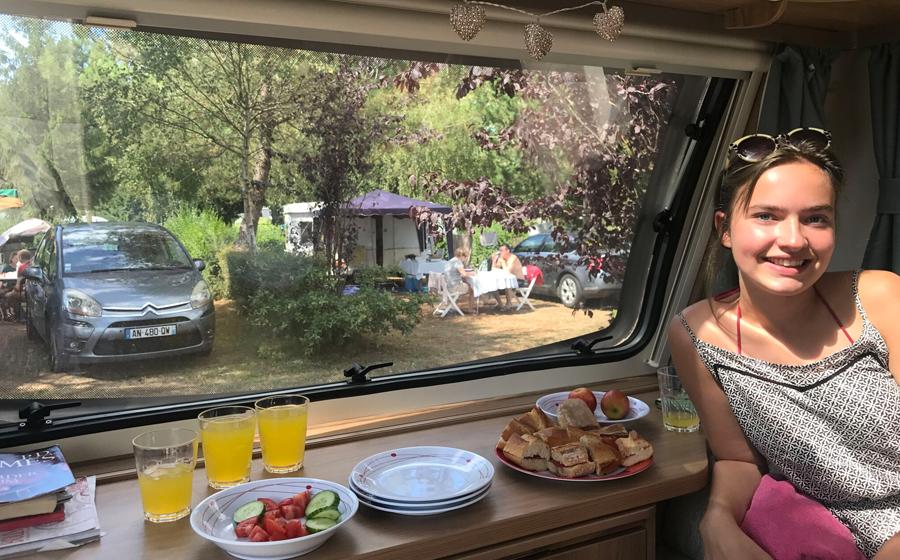 We've since racked-up quite a few caravanning trips to the continent, and with France remaining a firm favourite, we visited the Bay of Biscay area of Brittany during the school summer holidays. Offsetting the inevitable 'are we there yet?' discussion against travel costs is always tricky but as we live in Dorset and wanted to head due south, we opted for the Poole-Cherbourg crossing from Brittany Ferries which left us with a four-hour drive through France.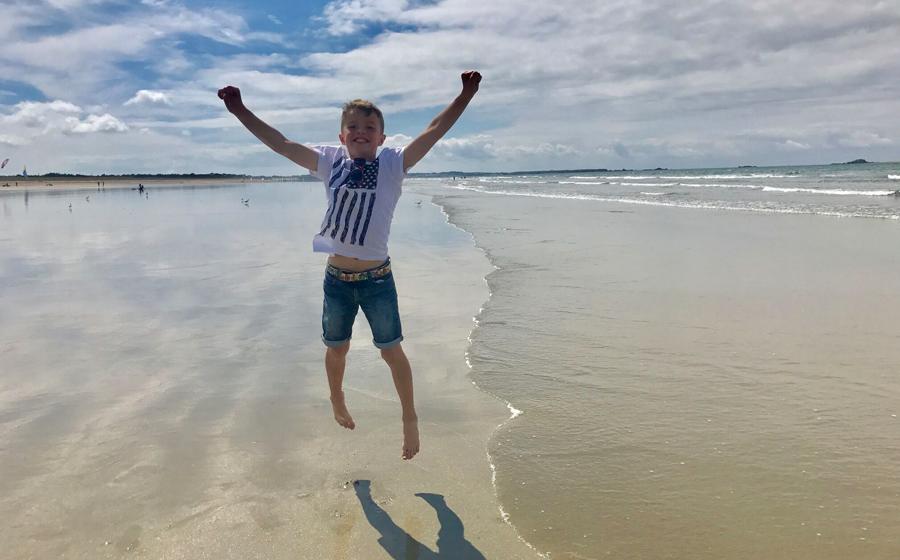 No fuss, no drama and I wish any journey on the A303 could be as chilled. Keeping with the budget-friendly theme, we'd booked standard-sized pitches, but France being France, they can easily accommodate car, caravan, full-size awning, pushbikes, washing line, children, etc. Some UK sites could learn a thing or two from our continental cousins.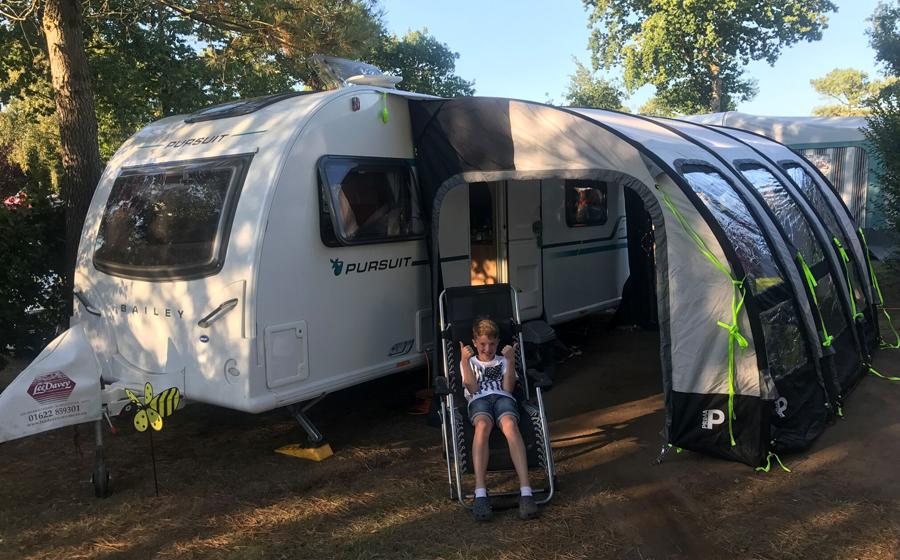 The driving is easy, as is checking-in upon arrival armed with the language skills of your average primary school child, but one terrifying thing remains – French swimwear. Quite why this part of the world is a budgie smuggler stronghold escapes me and before I've filled the Aquaroll, I'm on the hunt for people in the pool who are flouting the speedo rule in a less revealing pair of shorts.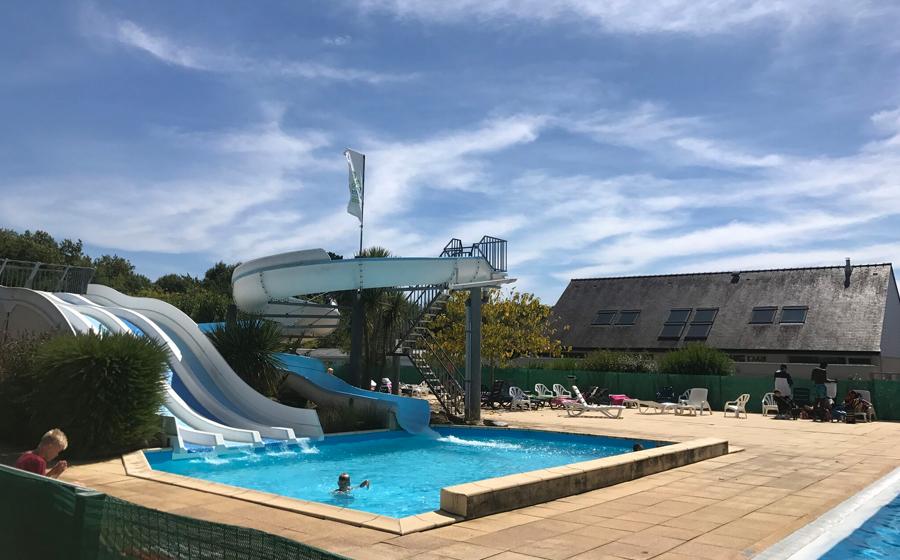 I'm pleased to say, for my own sake as well as my fellow bathers, I've yet to remove my emergency tighty-whitey swimmers from the packet. They remain sealed against human contact, just as they should be.
Swimwear aside, the French do things incredibly well and there's a general air of relaxed enjoyment attached to most destinations, activities or pastimes. Being close to the coast, we took an inflatable kayak with us and if we weren't exploring by sea we were doing so on foot or by bicycle.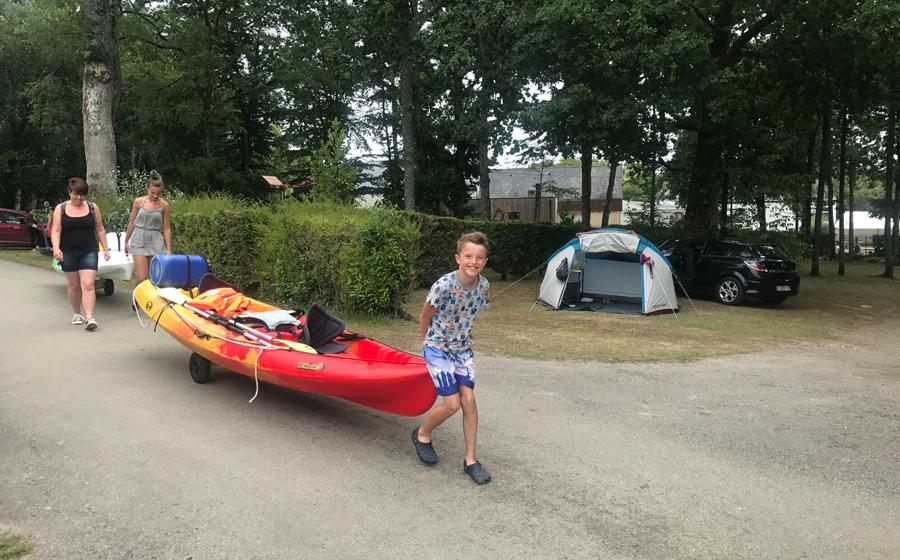 We even hired rigid kayaks for a more adventurous lunch stop and a cheeky lunchtime beer or glass of wine is almost expected. Unwinding is an inevitable by-product of the laid back Gallic lifestyle. Would I have believed that 10-years ago? Not a chance.