Prepare your vehicle for hibernation this winter
If you're looking to tuck your vehicle up for the winter rather than taking on a cold weather tour like our 'Arctic Adventure', then take the steps you need to ensure that, come spring, your vehicle is in the best condition it can be.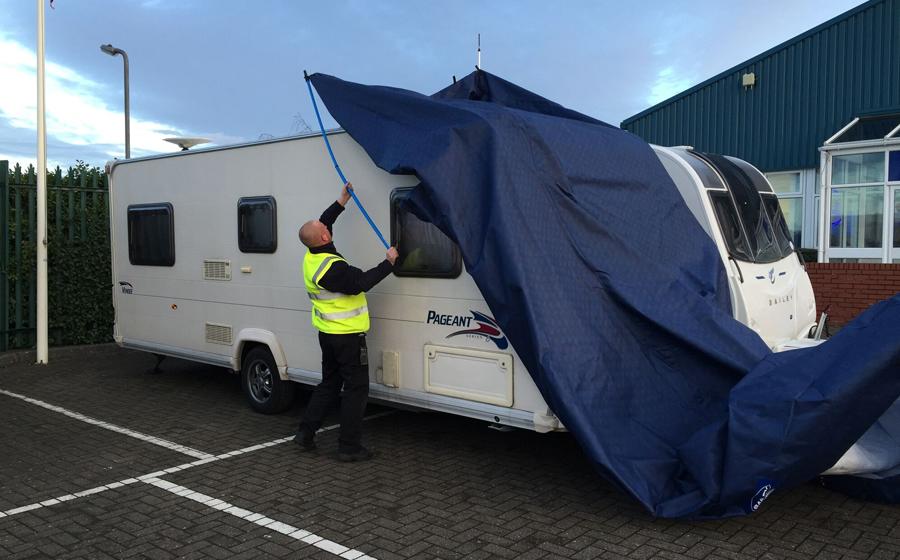 ---
To help you make sure your caravan or motorhome is ready for the colder months we're sharing our top tips on how best to winterize your vehicle with a little help from our friends.
The Camping and Caravanning Club say that "no matter where you store your vehicle, there are lots of things you can do to ensure that everything is in good working order when you get it out again for next season's touring. These can range from draining down water systems to prevent any possible damage from freezing, ensuring best possible ventilation around the 'van, and checking the internal and external fabric is set-up for long-term storage."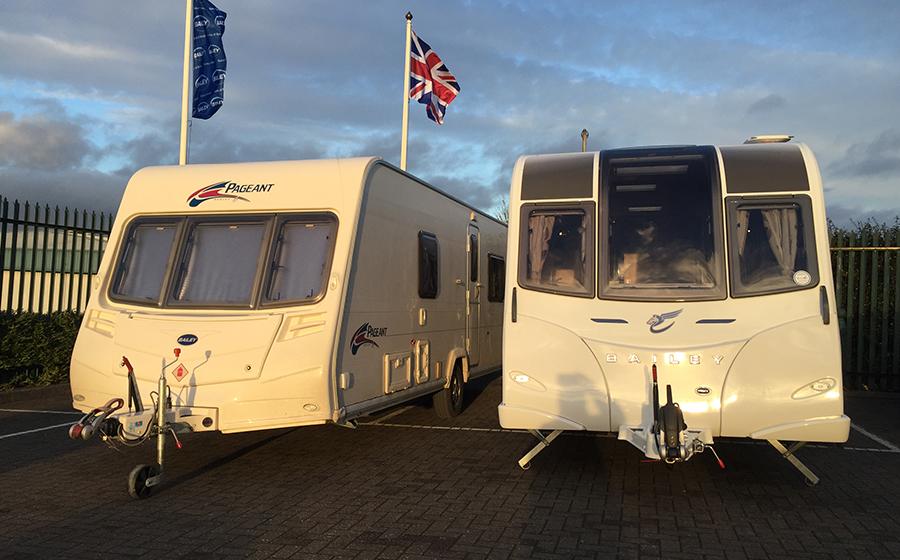 It's up to you where you choose to store your vehicle but try to avoid leaving it on grass. Grass will naturally release condensation so if you can keep it on a hard surface, such as gravel, then it will allow more air to circulate.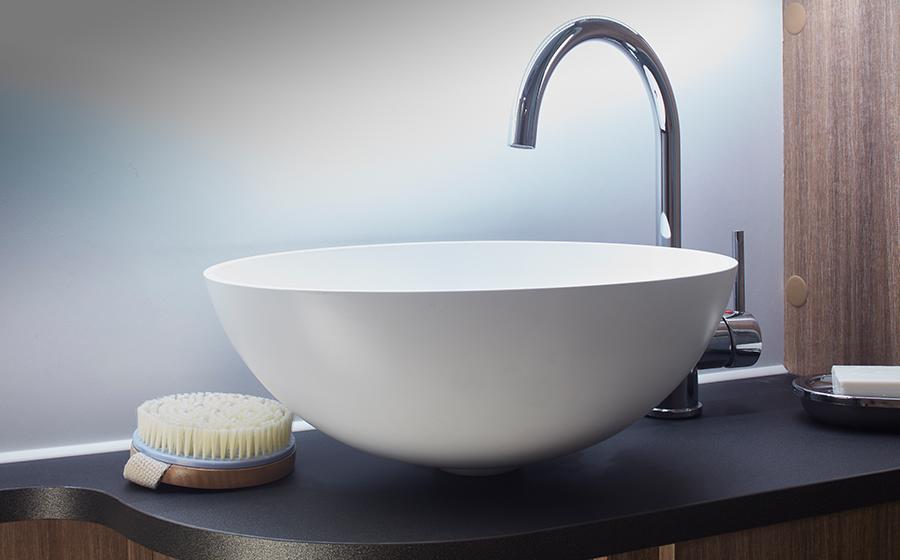 Open all the taps, open the dump valve and allow all the water to drain from the tank. The dump valve will allow for all the water to drain from the heater and if you run your taps with the pump on for a short amount of time, no more than a few seconds, that will mean any residue has been emptied from the system.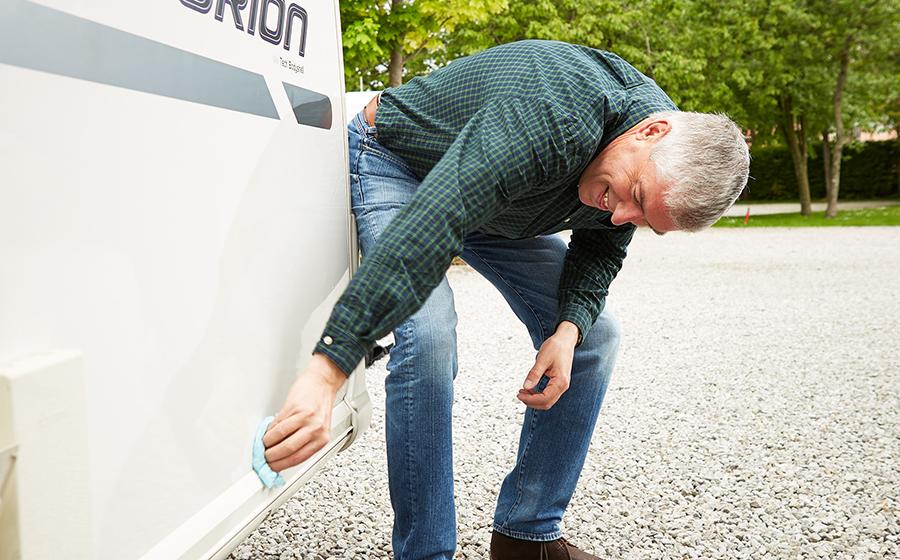 It's vital to make sure everything is clean. But whilst this should especially be done when preparing your vehicle for winter you shouldn't forget that cleaning all sides (front, back, nearside and off side) should be done regularly as part of general housekeeping throughout the year. Regularly make sure it's clear of any residue and road grime that may build up over time.
Keeping everything clean is something blogger Deb Ludford highlights as essential when preparing your vehicle for winter. Having run her own blog since 2015, Deb says, "inside your caravan clean, clean, clean. Cupboards and all storage areas need cleaning within an inch of their lives. Not forgetting the cupboard under the cooker, this tends to get forgotten. Get the hoover in there to be sure all the crumbs are gone."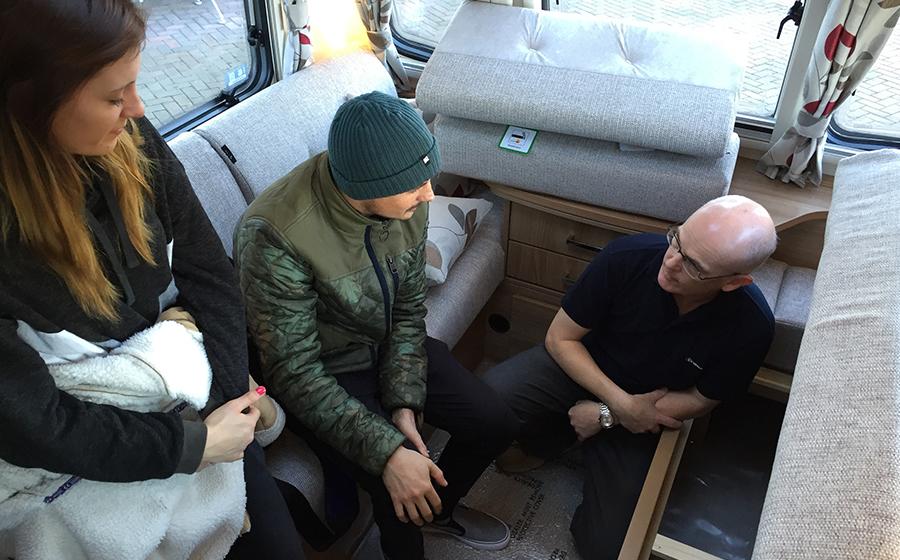 YouTuber Dan Trudgian points to "the removal of all bedding, high value personal belongings and any other items that could get damaged throughout the cold weather is essential. Any food items should also be removed from the cupboards along with soft furnishings."
The temperature fluctuation from autumn through to early spring can be dramatic which means condensation can appear. It is the best idea to keep your vehicle as empty as you can all the way through the winterization period. You may even consider taking soft seating out if you have somewhere to store it.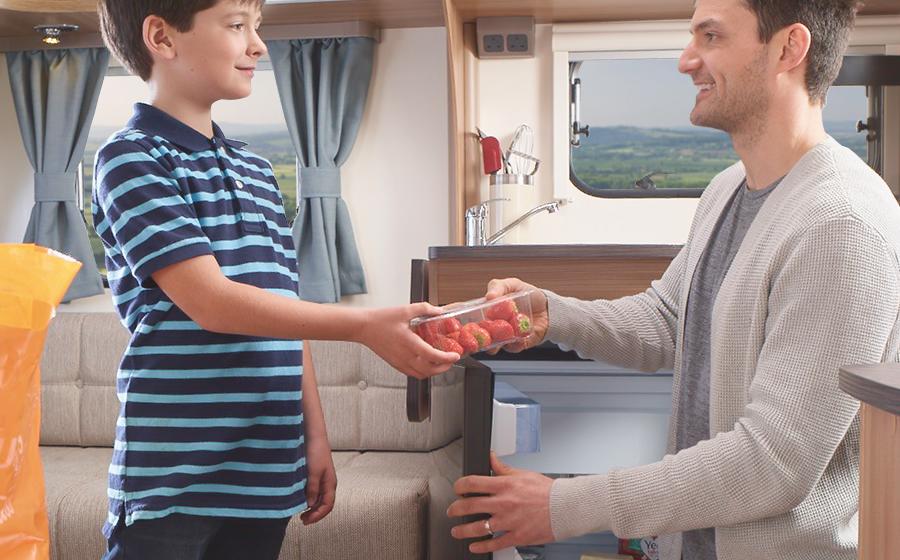 Open every cupboard, locker and drawer, and make sure the fridge and freezer compartments are propped open, this will maximise the airflow throughout. It is vital to have as much air flow through the vehicle as you possibly can. Also make the most of dry winter weather – there will be days when the sun is shining, and although it's cold outside, take that opportunity to open up all the doors and windows for a good blow through.
Even if you decide to cover your vehicle for the winter, don't forget about it. As often as you can take the cover off to let the vehicle have natural air circulate through it.
Lee Davey of Tin Tent fame says "breathable covers keep out the elements surprisingly well and we used one regularly with his our first caravan, until the frequency of our trips increased and we left the 'van naked on the driveway. If you choose to cover up during winter, make sure the cover is breathable and that the caravan is clean as the combination of a cover and road grime can be a damaging abrasive. Don't forget to cover the hitch as well."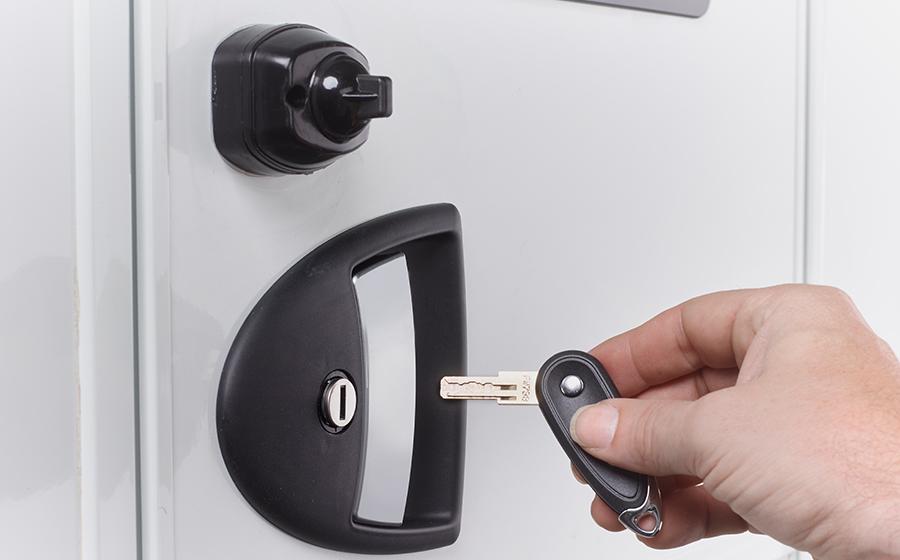 Throughout the colder months, check in on your vehicle to make sure everything is okay. As mentioned earlier if the weather allows encourage air to flow freely throughout the vehicle, if necessary wipe down surfaces and move the caravan about 6 inches forward or back to allow for even wear on the tyres.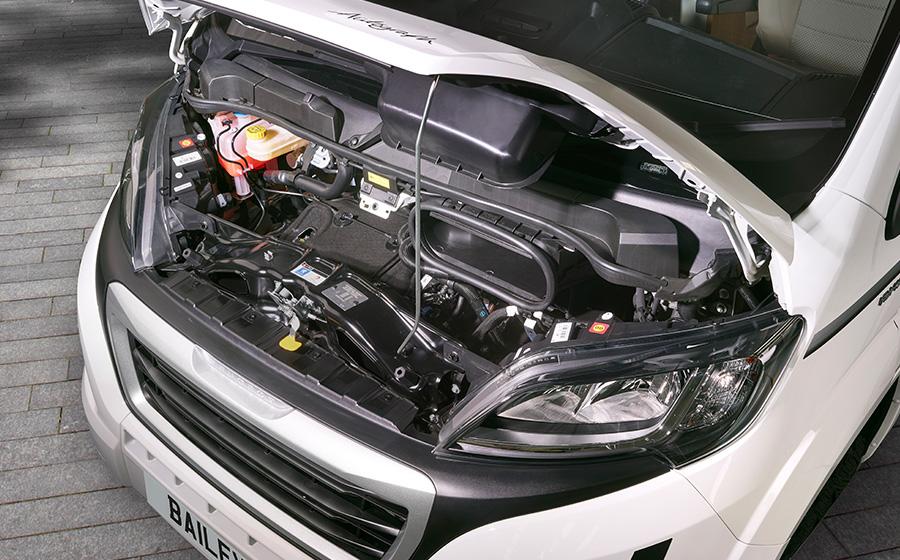 Like any vehicle, your motorhome should be turned over for 15 minutes or so every now and then. Leaving the vehicle for the entire winter period without running the engine may lead to a flat battery, so if you are going leave it for that period you would need to consider what to do with the battery when you are waking your motorhome up for the warmer months.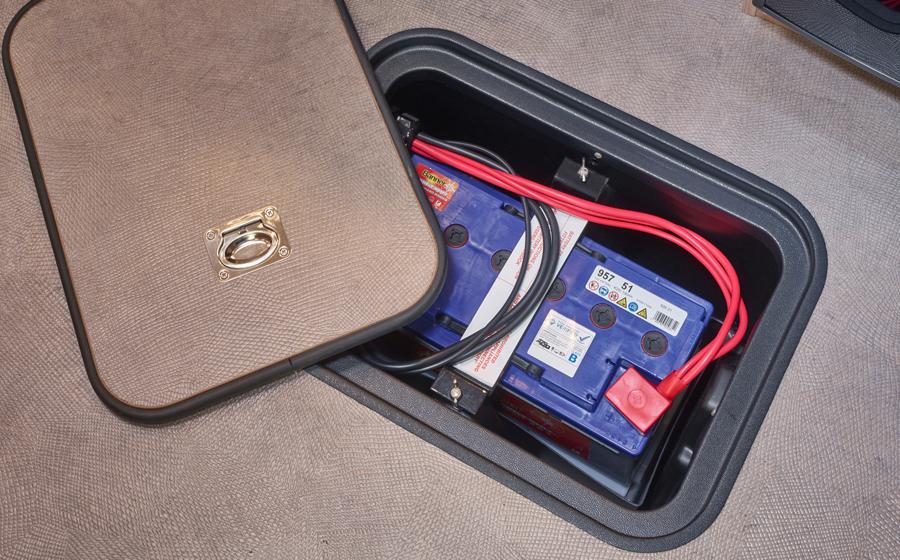 The Caravan and Motorhome Club's Technical Advice service say that "unless you are powering an alarm system, the 12v battery should be removed, wiped over and the terminals cleaned and smeared with petroleum jelly. The electrolyte level should be checked and topped up with distilled water if necessary."
Ensuring the gas system is prepared for  the winter months is something that needs to be considered when putting your vehicle to bed. Take the gas bottles out and always make sure the gas system is turned off, there is no need to have the gas system in use throughout the winter so shut the system down and remove all bottles.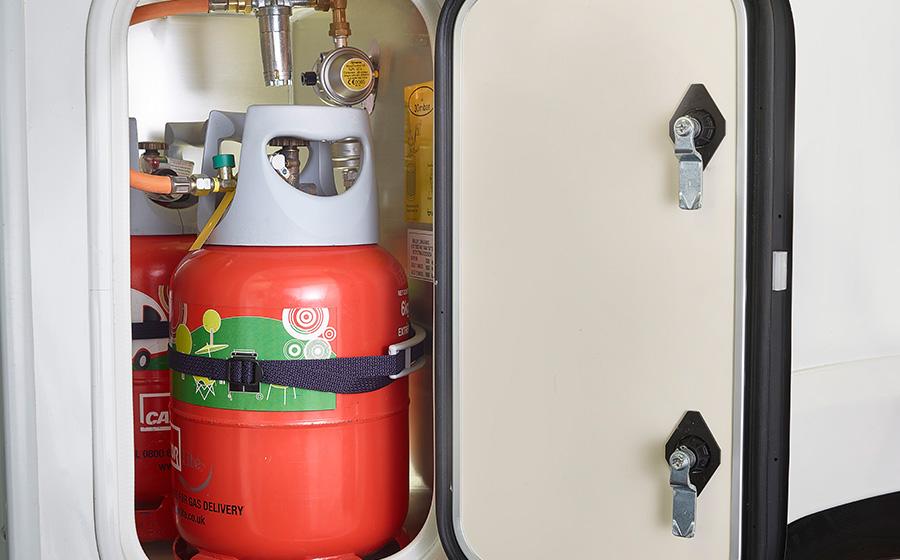 Now you're ready for the spring
While these points should be part and parcel of day-to-day maintenance, taking these key steps will help to ensure that, when pulled out of hibernation in spring, your vehicle is in the best condition to help you take to the road for a long hot summer.