Planning our first local trip
From Monday 15th June some outdoor attractions were allowed to re-open. This included drive-in cinemas, safari parks, zoos and other outdoor recreational and entertainment businesses, provided they adhere to the government guidelines to keep their customers safe.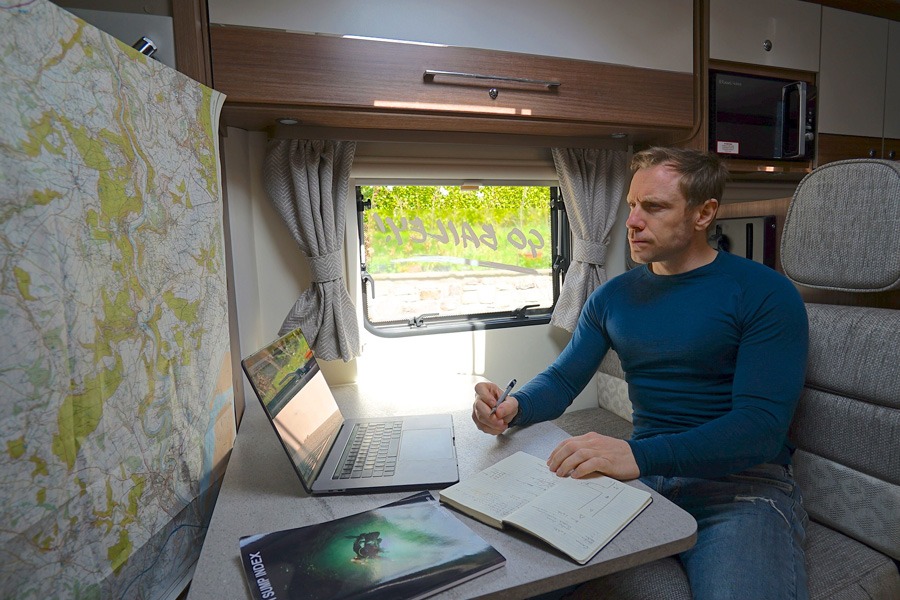 Although campsites were not mentioned in this new ruling it bolsters support for the likelihood that the current plan for many sites, that camping and caravan parks can open by 4th July, will go ahead. As we've all seen, a lot can change in two weeks but, with the very real possibility we can take to the road once again very soon, time is way overdue to start looking at our plans.
At the moment there has been no guidance or even rumours as to how far we might be able to travel to stay overnight, but there are many reasons to make our first forays out in our motorhome and caravans reasonably local.  And that's certainly my plan with the family.
Being a short drive from home makes it easier to get back. Normally we may well enjoy the idea of getting as far from home as possible, however, if the last few months has taught us anything it is that unexpected events, things outside our control regardless of our levels of skill or planning, can happen. If one of your party gets ill the ability to return home to self-isolate quickly will take some of the stress out of the situation.
We also have to face the possibility, albeit increasingly less likely, that restriction may have to be return to previous levels. Or, at a very local level, a campsite may have to temporary close if someone falls ill. It may even be that, after months of not using our motorhome and caravans, we simply forget an essential piece of equipment.
A local trip, perhaps only an hour or two from home, cannot eliminate the risk of any of these problems but it makes reacting to them much easier, and knowing you have the option to return home quickly and safely will make your holiday all the more pleasant. Perhaps you're planning for your first trip away to be a short one, to test out the vehicle and your packing and make sure all systems are good to go before heading further afield. If you're only leaving home for a few days you don't want to spend the majority of your trip on the road. A local venue means more time camping and less time driving.
For me and the family our first foray out is likely to be less than an hour from home. As a family we'll be paddling the length of the Monmouthshire- Brecon canal, from Brecon to Cwmbran and also cycling the route from Cwmbran to Brecon. It's only a length of 35 miles one-way but for a week's holiday with a five and three-year-old it should prove an adventure. This does require us to cross the border into Wales and I'll be keeping an eye on how things develop across England, Scotland and Wales over the coming weeks to see how my plans for early July and the entire summer will be affected. The key in the coming weeks will be flexibility.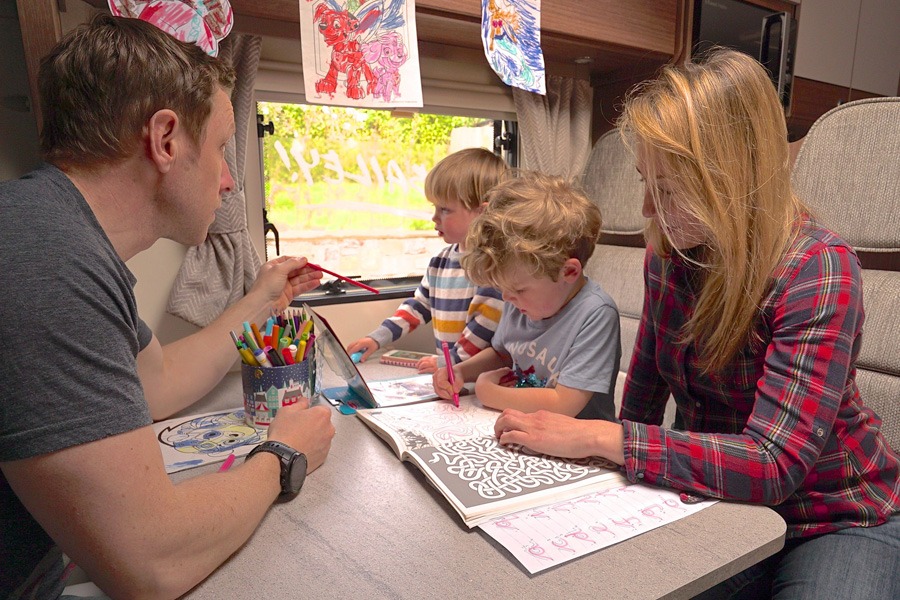 And that is where, we as a community, are at an advantage. And not by luck but by choice. Of all the methods of taking a trip this summer the one most suited to the current restrictions and precautions is camping in a motorhome or caravan. We are not reliant on crowded, enclosed places like airports, planes and trains to get to our destination.
In fact we travel in a self-contained second home which, with a well-stocked fridge, kitchen and bathroom which means that, should we choose to do so, we can remain isolated our entire holiday. Our venues are truly open air and uncrowded, the safest and healthiest place to be at any time but especially now. And, should something untoward occur we can be confident in the knowledge we can pack up and head home without relying on companies, governments or unreliable transport.
The advantages our hobby bestows, the capability to live outdoors, be flexible and be independent have never been better.