Why is this the perfect time to try a caravan or motorhome holiday for the first time?
Social distance by design
Caravan and motorhome owners were social distancing long before lockdown. 5 metres of separation is the minimum spacing between a caravan or motorhome on any UK campsites and can be even more on those operated by either the Caravan and Motorhome Club or the Camping and Caravanning Club. If you want the ultimate in isolation however then why not try one of the many certified location sites located throughout the country where you can enjoy off-grid camping surrounded by the great outdoors.
And if where you are staying becomes too busy for your liking, then you always have the flexibility to move on somewhere new – such is the freedom offered by a caravan or motorhome holiday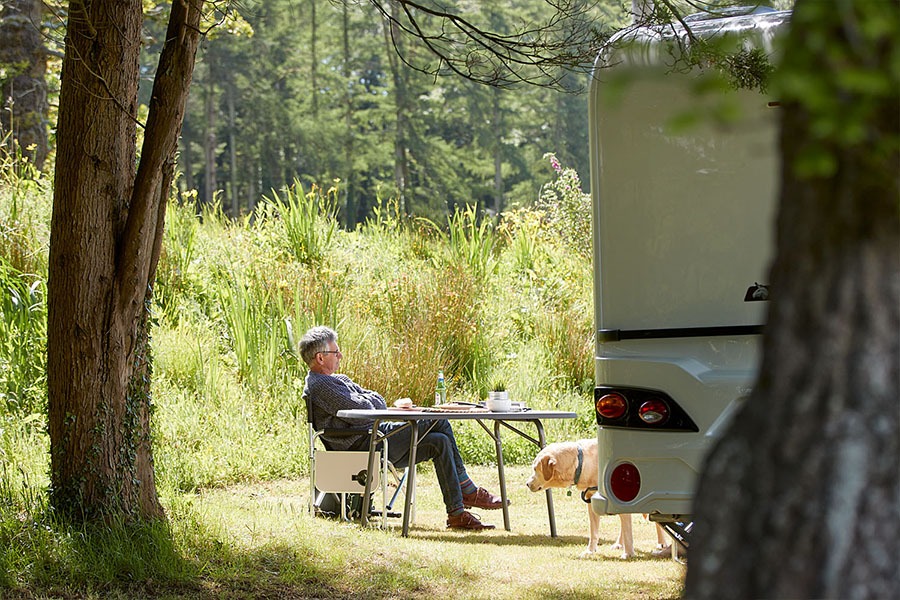 Your very own protective bubble
A caravan or motorhome provides you and your family with your very own protective bubble to give you full control over your living environment. As totally self-contained units your vehicle is a true home from home with whom you can choose to share.
Fully equipped kitchens all feature a cooking hob, grill and a refrigerator which, in conjunction with plenty of easily accessible storage space, allow you to self-cater for extended periods and spacious washrooms include an on board cassette toilet and shower cubicle meaning you can avoid the need to use any communal facilities.
Opening double glazed windows and roof lights, complete with flyscreens and night blinds ensure your vehicle is flooded with natural light and ventilated with a fresh flow of air to help bring the great outdoors indoors.
Every leisure vehicle also enjoys the best possible hygiene standards – those of your own. There's no need to worry about who has been here before and with modern easy-clean work surfaces and floor coverings throughout you can ensure that everything remains clean and safe afterwards.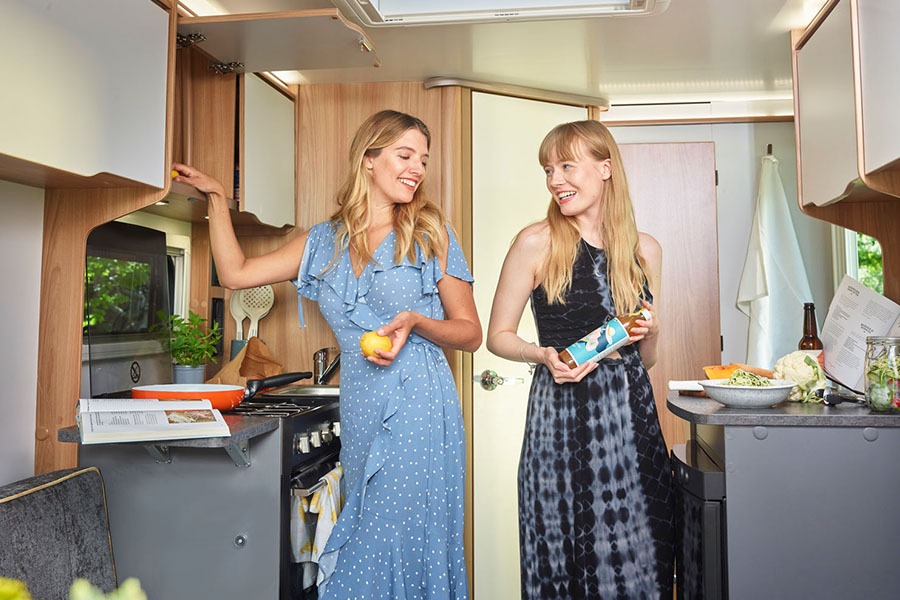 Caravans and motorhomes are totally self-contained units
---
Comfort for the whole family
Forget the sterile environment of package holidays and hotel city breaks, a caravan or motorhome gives you a genuine 'grass between the toes' experience. With the great outdoors accessible straight from your front door you and your family will have the chance to re-discover the Great British countryside. Whether you are taking a walk along a coastal path or cycling around a national park these wholesome activities will refresh your physical and spiritual wellbeing after what has been an extended period of time isolating in your own home.
And by the family, we mean all the family! As you are holidaying in your own home your pets can come too. Many of the UK campsites can cater for your four-legged friends and offer them facilities tailored to make their holiday every bit as enjoyable as your own.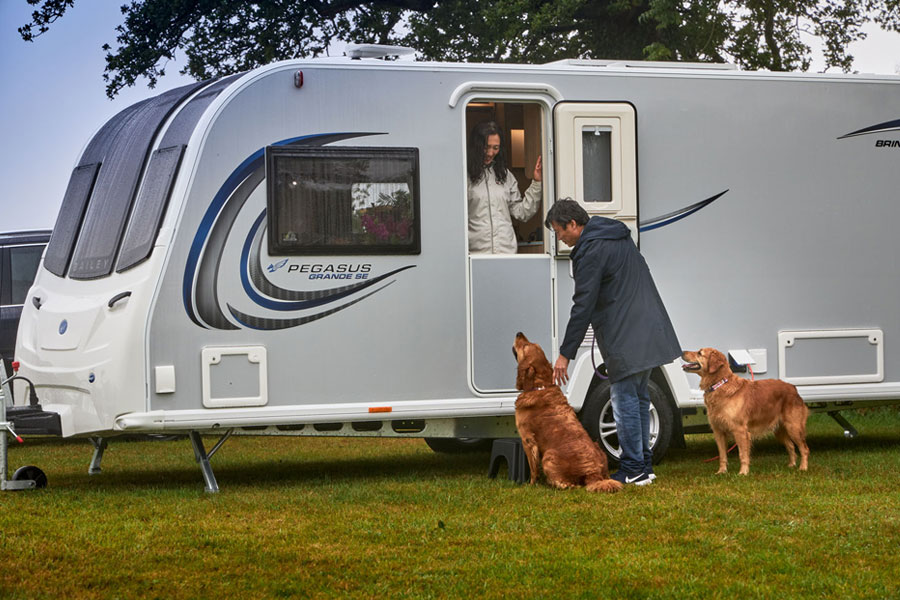 Pets are welcome on a caravan or motorhome holiday
---
All our leisure vehicles are made using our patented Alu-Tech construction technology, which makes them more robust and more durable than those built using conventional methods, offering greater protection against the elements to keep you comfortable, safe and secure all year round. To date nearly 70,000 Bailey leisure vehicles have been built with this ground-breaking technology, and have been tested as far afield as the Australian Outback and the Arctic Circle.
Every vehicle is also fully insulated to the highest standards, and this in conjunction with a domestic style heating and hot water system means you can enjoy your Bailey caravan or motorhome where-ever, when-ever, whatever the weather.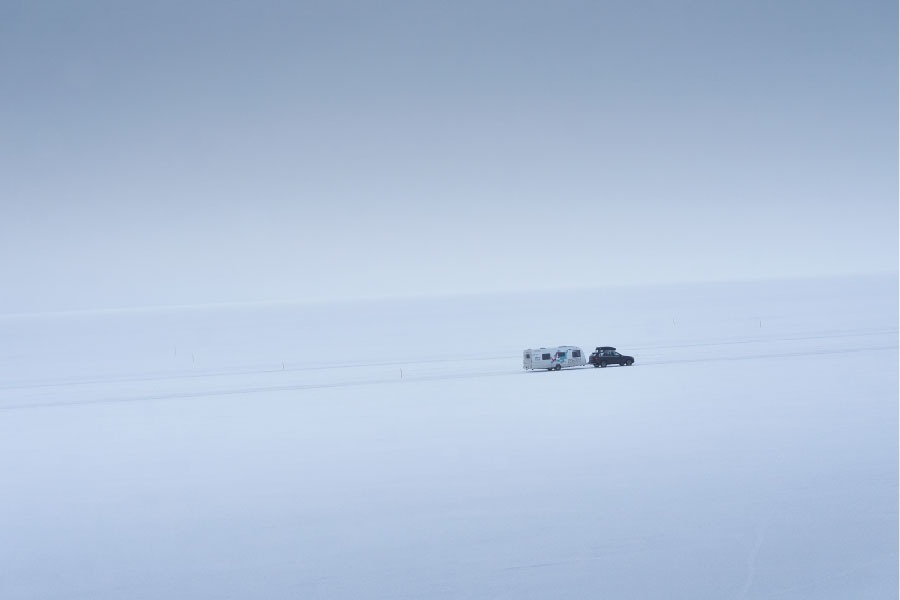 Alu-Tech has been tested as far afield as the Arctic Circle
---