Our Spanish summer adventure - part two
Having made their way to Spain, with the Pegasus Grande Palermo in tow, Make Way With The Morleys experience the sun and glorious beaches in part two of their Spanish summer adventure.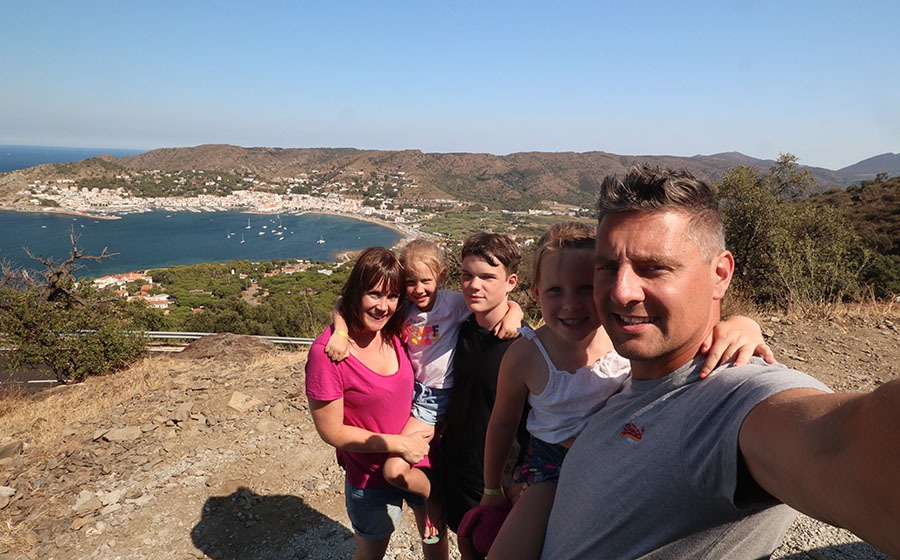 ---
Our first day trip took us on a journey to the town of Roses, about a 30-minute drive from site where the kids enjoyed spending their holiday money and wandering around the small boutique shops.
We didn't spend long in Roses and with it being a searing hot morning, we retreated back to the air conditioned car. We didn't have a plan but a quick scan of google maps, we thought a drive through the mountains might be nice, a trip that was eagerly anticipated by our tweenager.
I believe his response to being told that we were going for a drive through the mountains was, "Why do I want to go and look at mud, trees and grass. I can see that at home". Despite his reluctance, we dragged him along for a fun filled family day out. Along the way, we stumbled across one of Spain's many 'Blue Flag' beaches in El Port de la Selva and couldn't resist pulling over to take a dip in the sea. Finn decided he wanted to stay in the Navara, but it wasn't long before the crystal-clear waters tempted him to join us.
After our impromptu stop at the beach, we threaded our way back over the mountains to return to to the site and were greeted with some fantastic views of the bay we just swam in. This way also allowed a swift drive past Monasterio de Sant Pere de Rodes, though we didn't stop to visit as this might have been a bridge too far for Finn.
Our next day out was to the Mas Guso vineyard, only a few miles from our campsite. Once again, this day trip was greeted with the same enthusiasm as the day trip to Roses. Despite me trying to sell it as a cultural experience, Finley was adamant that we were being selfish taking children to a vineyard!
On arrival, we entered the shop where the children (Finley included!) enjoyed sampling a range of apple juices made form apples, grown in the vineyard's orchard. Later we explored the grounds, including the extensive herb garden, during which, Isla managed to fall into one of the herb beds ending up with a foot covered in mud! As luck would have it, there was a fountain nearby, so we were able to swill her foot in it to remove the mud. Finally, it was time to sample some wine! Unsurprisingly, we came away with a couple of cases and some lovely fresh produce for lunch.
Our final day trip was to L'Estartit, about a 45-minute drive from our campsite. We set off late morning, in hope of catching the 11am boat to go snorkelling. However, when we arrived all boats were booked up until 4pm. That went down like a led balloon with our eldest!
To pass the time we enjoyed relaxing and swimming on a small beach near the harbour. We then had lunch before mooching around the numerous shops, after which, it was time to board our boat. There was little shade on the harbour whilst we awaited the arrival of our boat, so squeezing our sweaty bodies into the wetsuits proved to be somewhat of a challenge.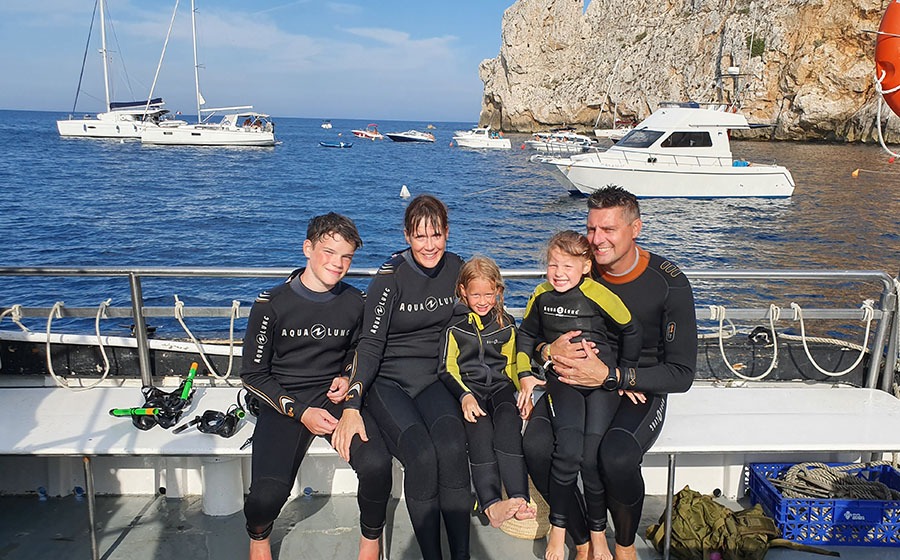 As the boat moved swiftly through the waters, we eagerly anticipated what we might see beneath the sea's surface. As the boat docked, Livvy decided she no longer wanted to go in the sea and Finley found jumping into the deep water more challenging than he expected. Afraid that he might drown, he took some persuading to jump in. However, by the end of the trip he was jumping into the water from the roof of the boat! The snorkelling was amazing and the guides very knowledgeable but perhaps the greatest thing about this trip was watching the children overcome their fears.
After a fantastic day we headed back to camp and spent the evening on the beach watching the sun go down. The perfect end to a perfect day!