Our Peak District tour in an Autograph 75-4
After taking delivery of the Bailey of Bristol motorhome, there was just enough time to have a quick look round before we started the job of transferring the essentials into the Autograph 75-4 for our week away in the Peak District.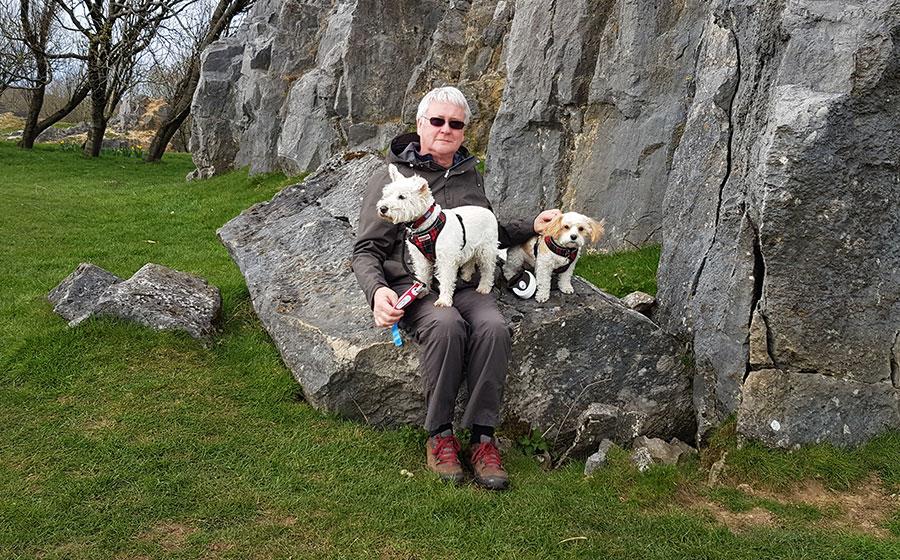 ---
After a one night stop at the Southport Caravan and Motorhome Club Site allowed us to familiarise ourselves with this motorhome (figuring out where everything was), we headed to our first stop proper, with a serviced pitch at the recently refurbished Buxton Caravan and Motorhome Club Site.
Arriving via the wonderful A537, past the Cat & Fiddle Inn – the second highest pub in England, we took a 15-minute walk up to Solomon's Temple, a Victorian folly, also known as Grin Low Tower.
The following day, we took the opportunity to review the Autograph based on what we had learnt so far (especially the French bed, something we had never used before), and started to get to grips with the new layout.
Next Stop was the excellent Conkers Camping and Caravanning Club Site, right in the middle of The National Forest. A new forest, started 25 years ago, it's in an area of the Midland's where large swathes of landscape had been left scarred by centuries of coal mining and industry. With some great walks, it's a must for dog walkers, which Poppy, our Westie, and Tara, my sister's Cavachon, really enjoyed.
On the second day at Conkers, we took a very short motorhome trip to Moira Furnace and had a walk along the canal. Moira Furnace is the iron making blast furnace built by the Earl of Moira in 1804 and is (unknown to us at the time) haunted! Back at the site, we found that we had to fill up the water tank, which at 93.5 litres is massive and had lasted us five nights.
Moving onto Carsington Water Caravan and Motorhome Club Site saw us taking an unplanned lunch stop at Kedlestone Hall, for an excellent walk around this National Trust property. One of the very best things about motorhoming is being able to stop and take in the sights, wherever you happen to be. Carsington Water is a lovely site, set in a wooded area by a reservoir.
Whilst at Carsington we just had to try out the front bed in the Autograph, made up from the front travel seats and sofa. We filmed the hilarious results and eventually figured it out, it was quite easy really once we understood how it worked.
The next day saw us moving on, stopping off at Carsington Water itself and the lovely town of Bakewell, where I reverted to childhood in a fantastic sweetshop, before we made our way to the final resting place on our Peak District tour, Castleton Caravan and Motorhome Club Site.
Travelling through some of the nicest scenery in England, the great thing about Castleton is its location, both in the Peak District and its proximity to the village with many eating places, caves and of course, a Castle.
On our last day we walked up to Peveril Castle, the so-called Castle of The High Peaks and back down again for a well-earned drink and meal in the excellent Ye Olde Cheshire Cheese Inn, one of the many nice pubs within walking distance of the site.
Our trip home included a drive up the awesome Winnats Pass, which the Autograph with its 160bhp engine, took in its stride. We really enjoyed our time living in the loan Bailey Autograph 75-4 for a week, so we recorded a review, talking about what we thought of this motorhome.
Many thanks to Bailey of Bristol for their loan of this Motorhome, who neither interfered nor influenced this content in any way.