Onwards to Bristol for a weekend in the New Bailey Phoenix
Karen Binedell, wife; mother; full-time 'caravanner' and member of Our Travelling Family, describes her family's experience of the new Bailey of Bristol Phoenix 650 whilst visiting Bristol.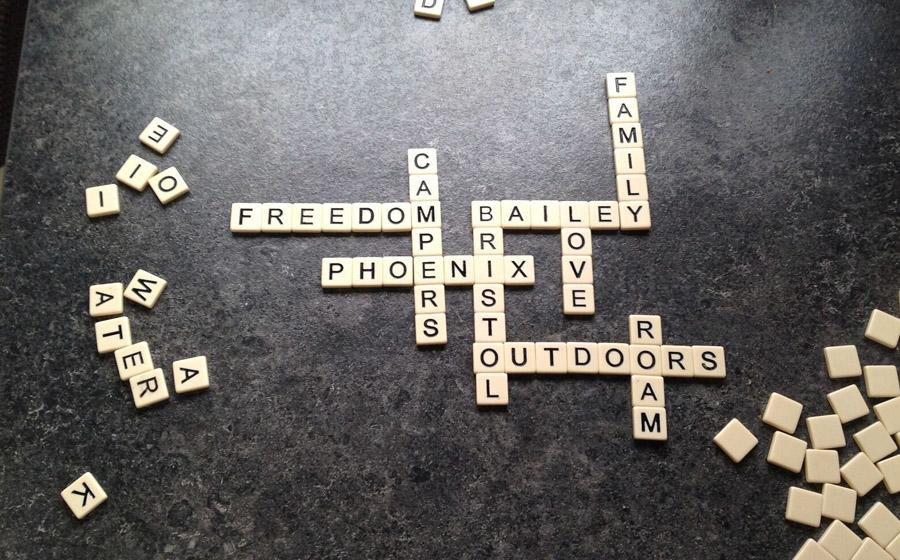 ---
Before I start I believe it's very important to mention that although we are coming up to the one-year anniversary of living in our caravan, we are by no means experienced caravanners. Therefore my account will veer away from the technical and will attempt to provide a real life account of our experience as a family of five.
As this is only the second caravan we have ever stayed in, all my comparisons will be based on our Bailey Senator Carolina. At this point I ask all you experienced caravan folk to excuse my excitement over improvements, which have probably been on the market for years.
This past weekend our family was given the opportunity to explore beautiful Bristol whilst staying in the new Bailey Phoenix 650.
There was no missing the Phoenix when we pulled up at the peaceful Caravan and Motorhome Club Green Gables CL site. The newest caravan on site and the one all our neighbours had been waiting to take a look at.
Warren had not even taken the keys out of the ignition and the kids were out the car and desperate to see what all the fuss was about. Within seconds they had tested the bunks and confirmed what was plain to see – the beds were wider (very important for growing teenage boys) and the windows were larger letting more light into that area of the caravan.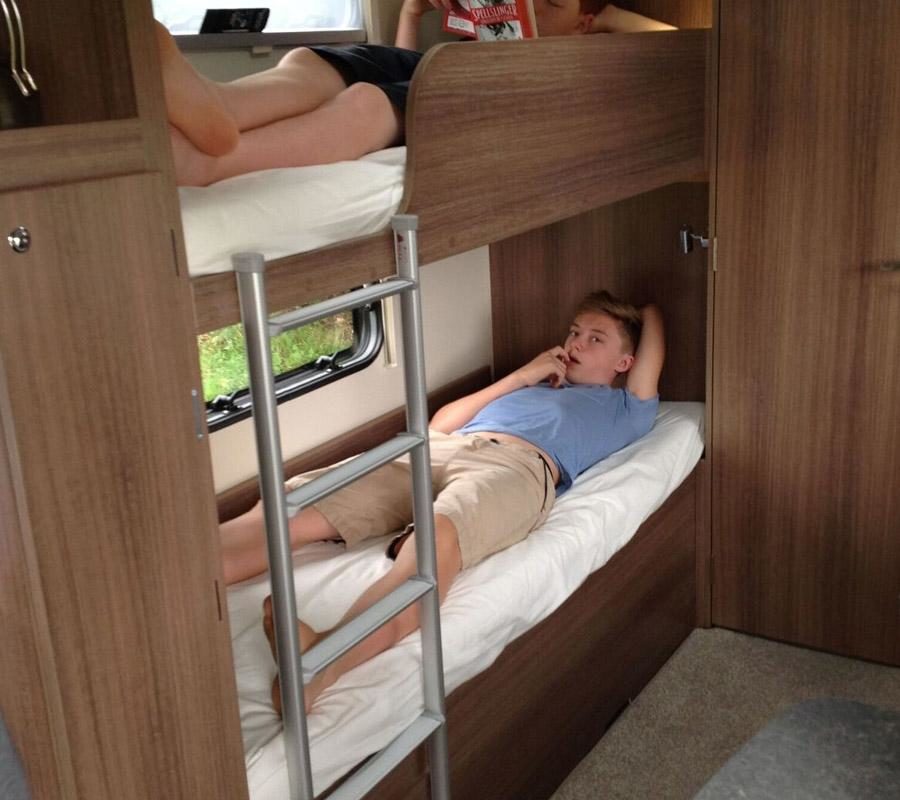 Their next find was the USB sockets cleverly located in the LED lights. This is a very welcome addition because, like it or not, technology is a way of life and a family of five has a fair number of devices that need charging.
Although our weekend was a Wi-Fi free one we could definitely see the benefit of this feature. In our current caravan we overcame this problem by attaching 2 multi plugs but we far prefer the Phoenix solution. Our youngest, Ella, is the lucky owner of the dinette bed and, as with the bunks, noticed that her area was wider and more comfortable. She proceeded to get out her magazine and made herself at home.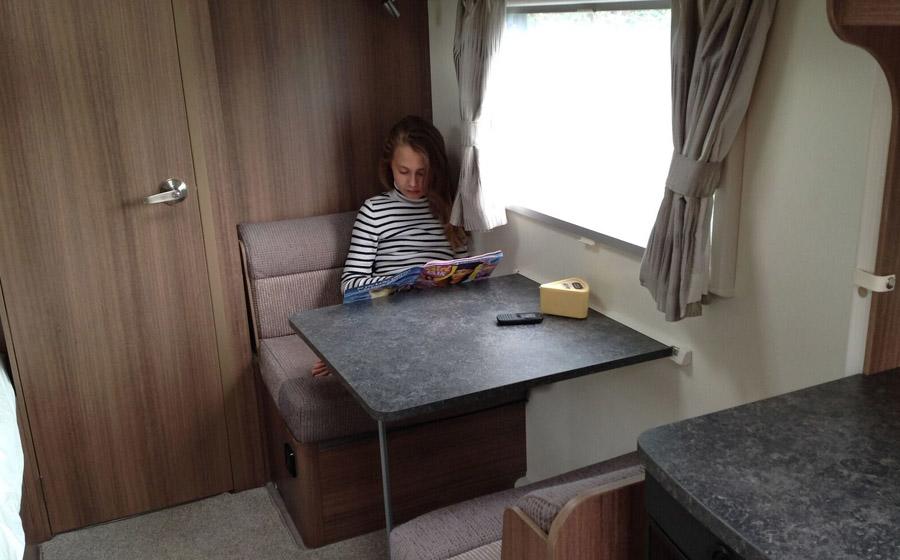 For me, walking into the Phoenix was like walking into my dream home. Yes, I know it sounds over the top, but after a year of living in a 14 year-old caravan I can assure you it's no exaggeration. The layout was almost identical to that of our Senator, a little bit shorter as the 650 is a single-axle, where our Senator is a twin- but barely noticeable.
The first thing I noticed were the large windows at the front of the caravan, effortlessly inviting the outdoors in. My next observation was the ingenious use of storage. Bailey has done away with the smaller impractical units and replaced them with modern, functional ones. It was an absolute pleasure to unpack all our bits and bobs and find that there was a place for everything.
The layout of the kitchen is very user friendly and although the sink is slightly smaller than ours at home, the drying rack and plastic wash basin (which are stored conveniently in the sink along with a chopping board), make washing up that much easier.
As we cook almost every night it was very important for us to put the Thetford oven and hob to the test and I am pleased to say it made light work of Sunday's lamb roast. The pullout table top and fold away table also made it easy and comfortable for us to sit down as a family and enjoy our dinner.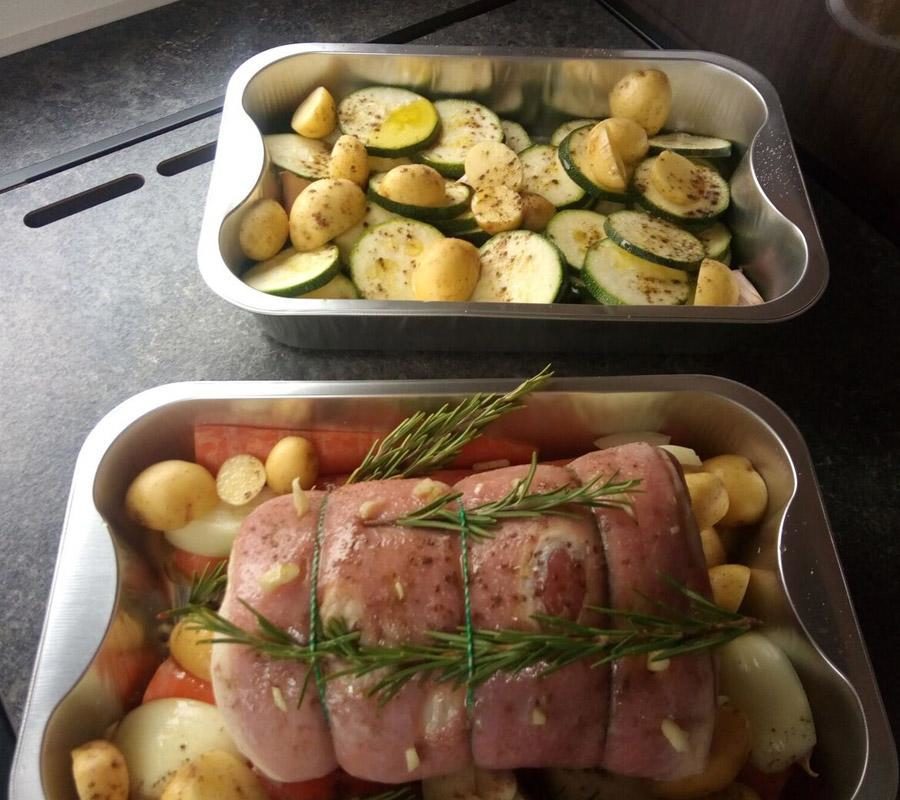 Warren and I probably had our best nights sleep in a year on the Phoenix double bed. It was much easier to assemble and as the cushions were brand new and much more comfortable than our 14 year old ones! As for the temperature in the caravan-it was perfectly controlled by the Truma heating system. And the bathroom, although smaller than our current one, was more than adequate with a powerful shower, swivel loo, basin and much better storage than the Senator. On the whole the overall living conditions in the Phoenix were leaps and bounds ahead of our current caravan.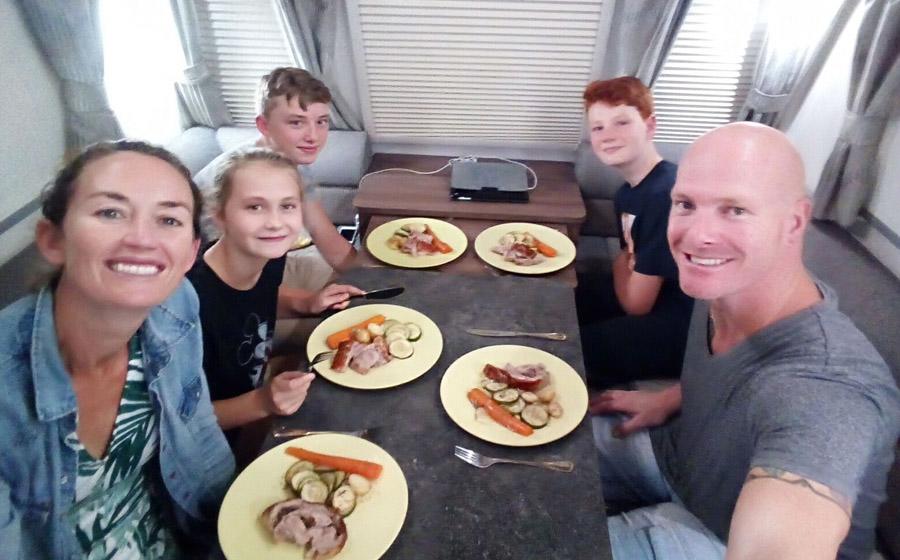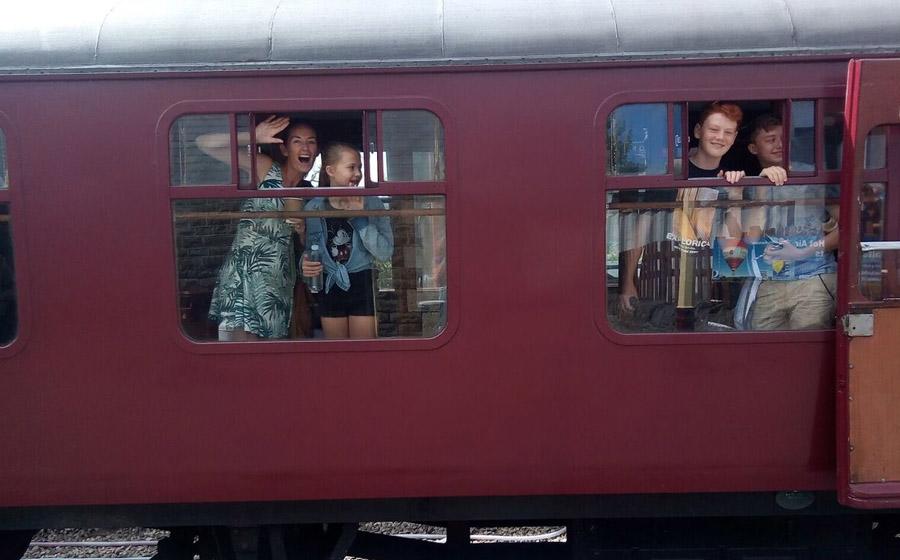 Late afternoons and evenings were spent back at the campsite where we flew kites, played various different board games and we relaxed with a glass of wine. For us, caravanning has helped achieve that all important work/life balance. It's quality time with our family and a welcome break from the challenges of modern life. It's a time to be silly, to explore, to grow and to make memories for years to come. As families will know the cost of a short break can escalate quite quickly so I believe it's important to mention that 3 nights and 4 days cost us just £66 – another perk of having a caravan.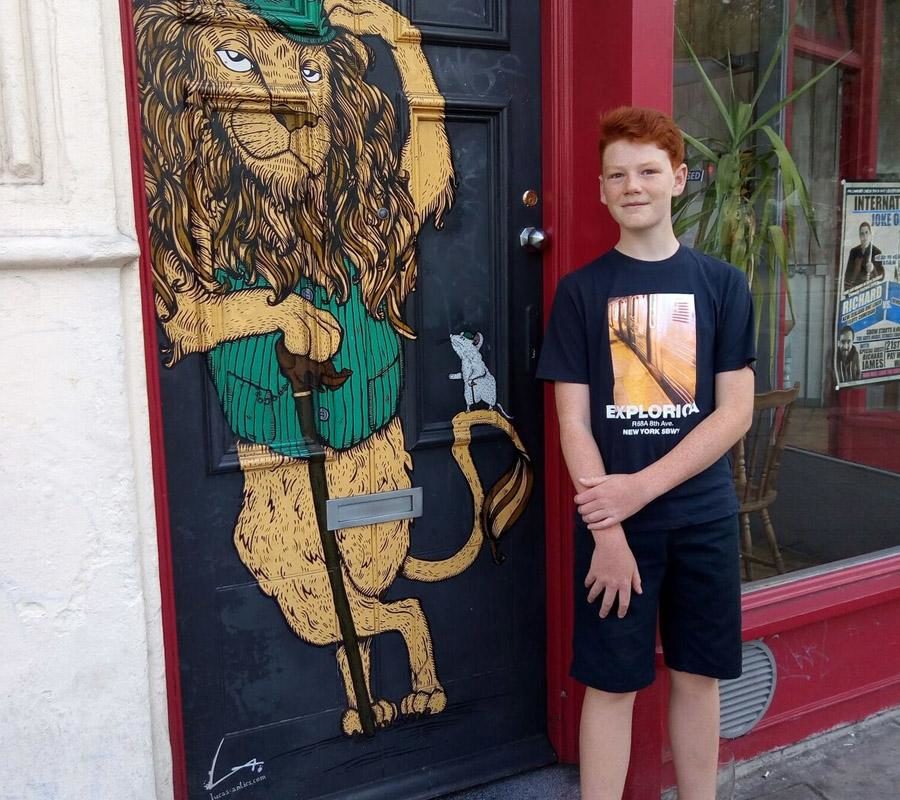 Right now we're back at home in St. Albans and while our caravan is more than adequate and in very good condition for her age (a real testament to the longevity of the brand)…. given the chance, I'd trade her for a newer model-in a heartbeat!