More than simply a lifestyle
When we first rented a motorhome three years ago we did so out of necessity in order to achieve a goal, little did we know it would become an integral part of our lives. Today it represents more than simply a lifestyle, it has developed into a shared passion for us as a family. With every trip we embark on, from our many weekends away through to far bigger undertakings, the love of seeing and experiencing the world from our motorhome grows.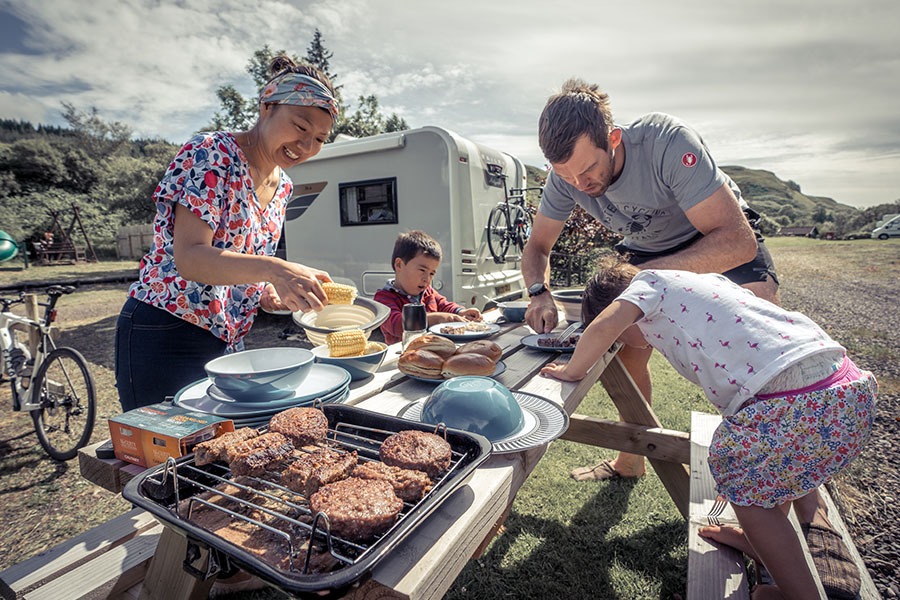 Marcus, Kim, Harrison and Dorothy enjoy some time away in an Autograph 74-4 motorhome
---
Which is why we are excited and proud to be able to write the next chapter of our journey working alongside Bailey of Bristol as Brand Ambassadors, whose motorhomes have already helped in creating some wonderful memories. More than that, and most importantly at this exact moment in time, they have given us freedom at a time when it feels like our freedom has slowly been taken away due to all that's going on in the world.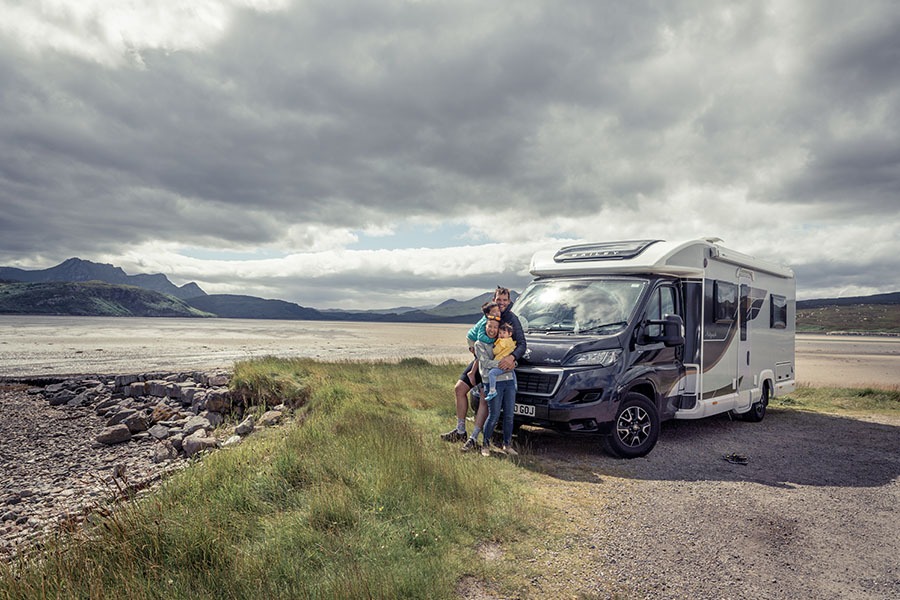 Marcus, Kim, Harrison and Dorothy with their Autograph motorhome
---
Looking ahead to this year, with the challenges that we all still face, we take great comfort and reassurance from the fact that we can travel safely and responsibly thanks to our motorhome. Last year taught us all a lot, and for us one of the biggest lessons was to always have a back-up plan. Which is why for 2021 we have two plans for proposed trips and adventures.
It's our dream to be able to spend as much time in Europe as possible during school holidays, but we are acutely aware that this might not be possible, so have a back-up to explore the UK in greater depth. We thought we knew where we lived, but 2020 taught us that we had only seen a tiny amount of it, and so there's no sadness in the thought that we might not be able to travel overseas, as there's still so much to see and do here.
So, who are we? Some of you might recognise us from previous trips we have shared, such as our Big British Adventure last year, but for those who don't know us so well, here's a little bit more about us as a family.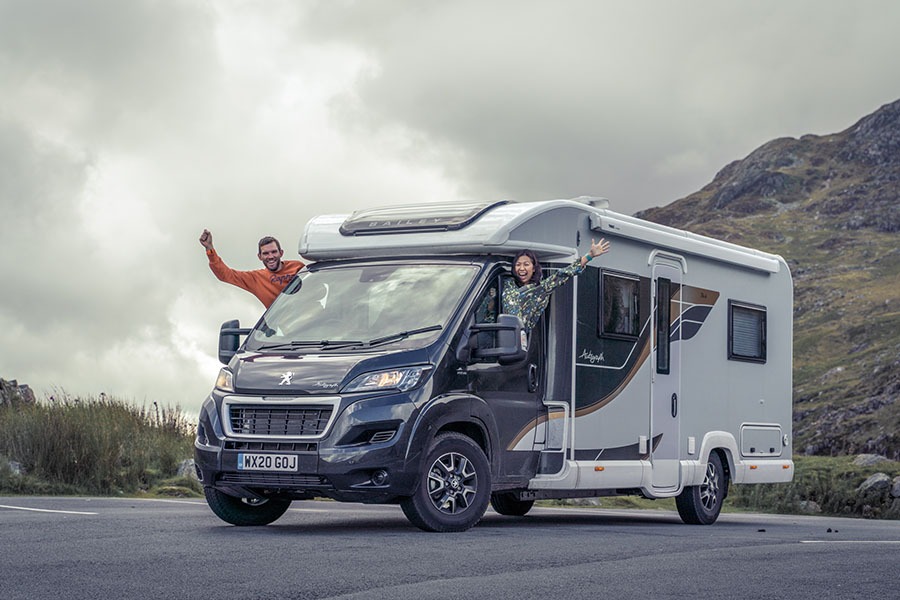 Marcus and Kim in their motorhome on the Big British Adventure
---
Marcus
Dad, husband, writer and adventure athlete, Marcus first discovered the joys of the motorhome lifestyle back in 2017 and has been hooked ever since. When he's not riding his bike or exploring in the motorhome he can be found writing about his escapades for a variety of leading magazines. Passionate about the outdoors, riding unusual distances on his bike and sharing his love of adventure with his family Marcus is happiest sat by a campfire at the end of a day in the mountains.
Strengths: Cycling further than Kim can drive the motorhome in a day, cooking for sixteen people on a Cadac (can cater for smaller groups) and reverse parking.
Weakness: Often (always) eats the last of the biscuits without telling anybody and makes more noise than a small elephant when moving around the motorhome.
Ambition: To take a Bailey motorhome to every country in Europe, or at least have Kim follow in one whilst he cycles to each country.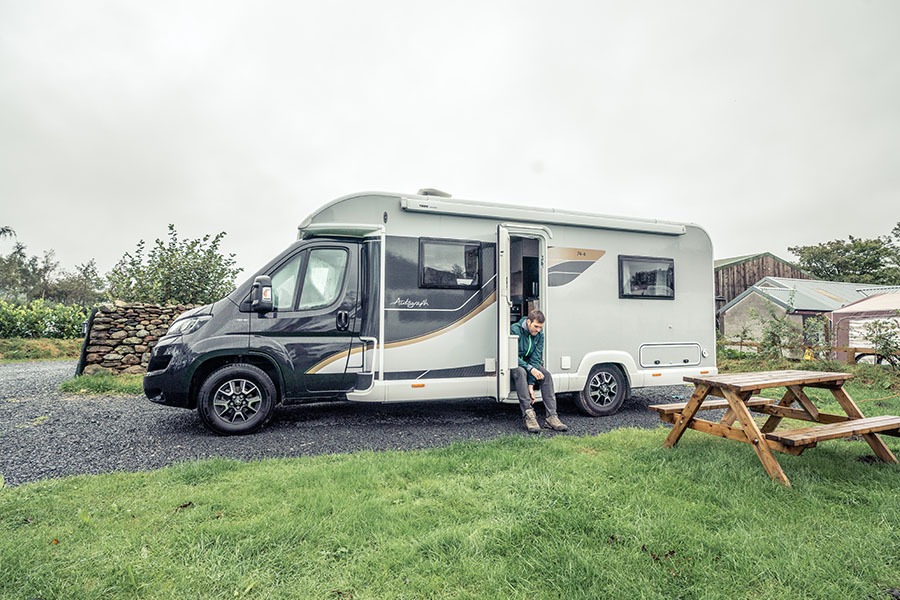 Marcus in the Lake District gets ready for a walk
---
Kim
Mum, wife and entrepreneur, Kim holds the record for being the shortest person to drive a Bailey motorhome. An active member of several online motorhome groups and communities, where she promotes the family travel lifestyle in a Bailey motorhome. She also contributes to Practical Motorhome magazine and will be the first to admit that she loves nothing more than parking up for a cup of tea and a slice of cake.
Strengths: Driving the motorhome whilst entertaining two small children; baking carrot cake on the side of a mountain and turning the shower into a bath big enough for two small children.
Weakness: Usually falls asleep whilst on co-pilot duties and can't reach the top shelves in the motorhome without a step.
Ambition: To go on a motorhome trip that doesn't involve Marcus cycling.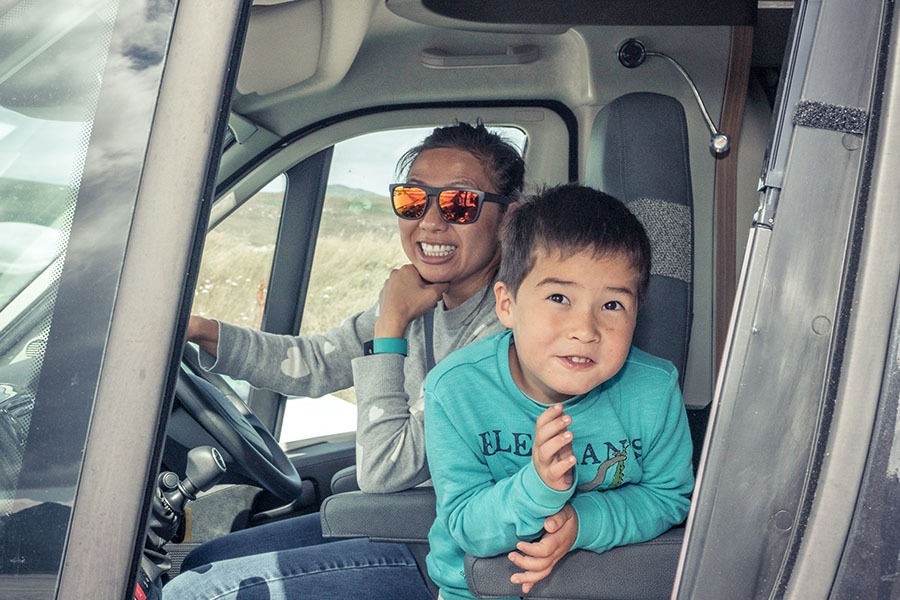 Kim and Harrison get ready to hit the road
---
Harrison
If there's a mountain to climb, a river to swim in or campsite to race around, five-year-old Harrison is the first in line and ready to go. His energy for exploring the world is matched only by his love of building obstacle courses in the motorhome. Whether the motorhome is parked on the drive at home or driven half way around the world, he is just happy to be in it and on an adventure.
Strengths: Using soft furnishings to make slides, loves helping to wash up and voluntarily cleans the motorhome during every trip.
Weakness: Filling shoe cupboards with rocks from our walks, hiding motorhome keys and forgetting where he hid them.
Ambition: To be the first person to design a transformers robot Bailey motorhome.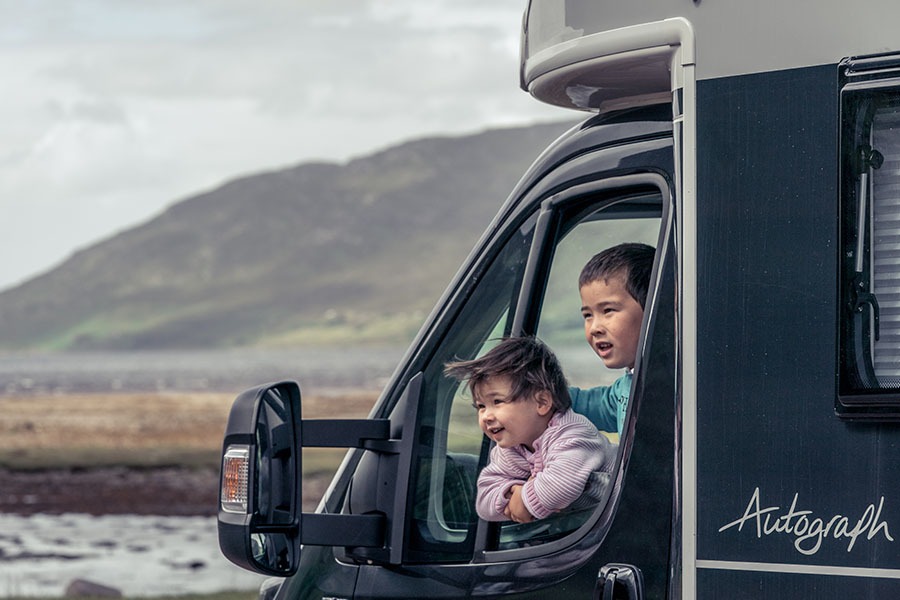 Harrison and Dorothy on one of the many family trips in their motorhome
---
Dorothy
At just two years old Dorothy is the youngest member of the family, but is already a seasoned motorhomer having first started travelling in a Bailey before she was even born. The first in her seat before every trip she would, if allowed, happily give up her room at home to live permanently in the motorhome.
Strengths: The queen of hide and seek, she can fit in every cupboard in the motorhome (don't ask us how we know that) and knows what every button and lever does on the dashboard.
Weakness: Covering the motorhome floor in her toys and books in the time it takes us to check-in at a site, waking entire campsites at 6am with her roar (her alto ego is Zog the Dragon).
Ambition: To celebrate every birthday until 16 in a motorhome, already two from two.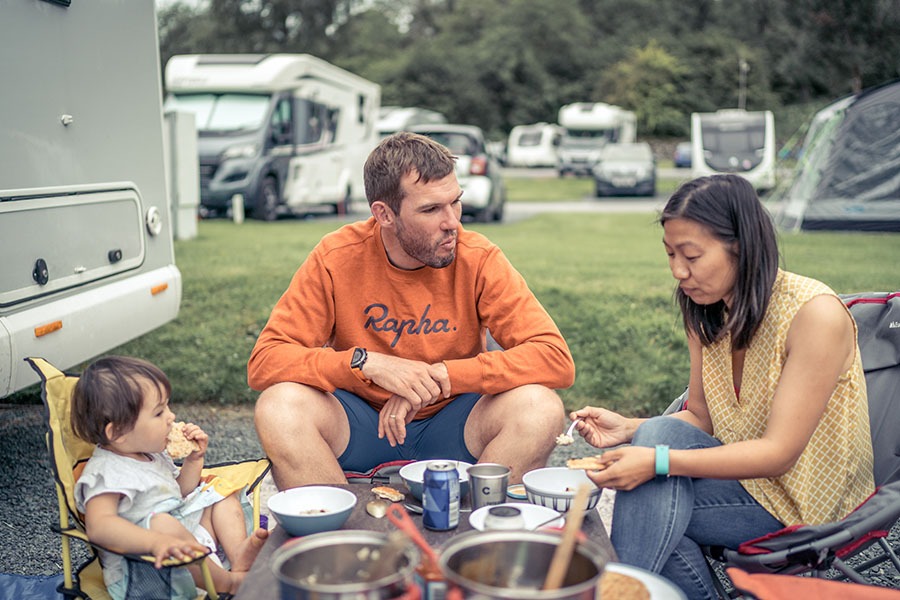 Marcus, Kim and Dorothy enjoying a trip last year
---
At the heart of what we do is a passion for storytelling, in the hope that we can offer inspiration to others by sharing our own adventures. So please join us for the ride, both through Bailey of Bristol, and also our own personal social channels. We are always open to new recommendations, tips and opportunities to learn as we go on our merry way. Let us all make this a year to remember for all of the right reasons.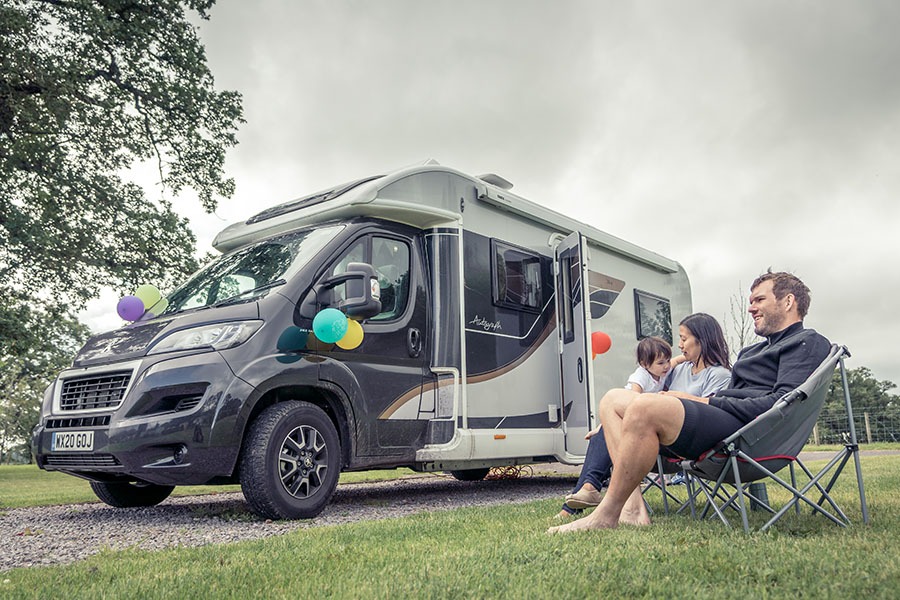 Marcus, Kim and Dorothy enjoy some down time
---