Having toured much of the UK in our Bailey Advance 76-4 motorhome, we the Philpott family decided it was time to crank things up a notch this summer. Time to venture into Europe and check out pastures new. Or as the French would say "nouveaux paturges".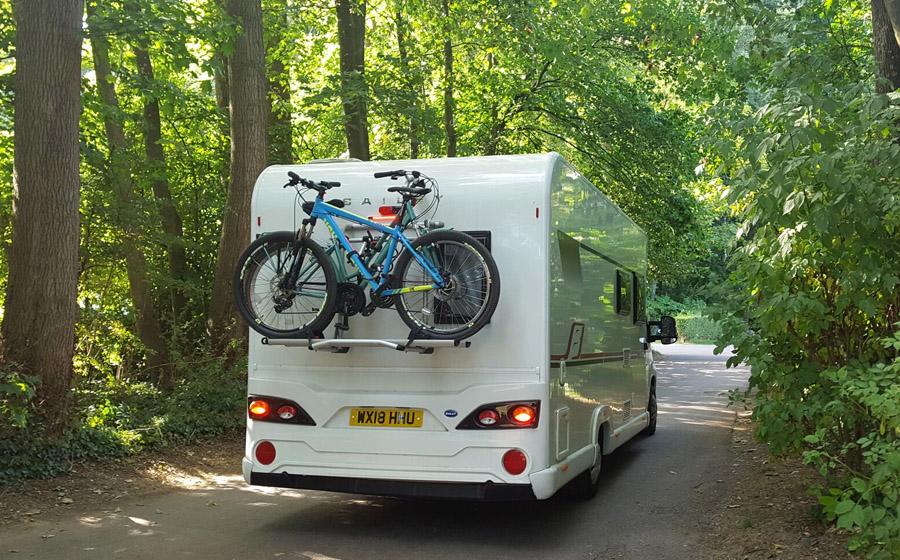 ---
So we were off, a mere 800 miles away to France's lesser-known Basque region for some fun in the Biarritz sun.
Being @TheOvernighters, we had briefly contemplated using the 24hr overnight ferry crossing to Santander in Spain. But this was our first trip to France in the van & surely we wouldn't see much from inside a cabin? We chose the shorter and vastly cheaper P&O crossing from Dover to Calais. More driving, yes, but isn't this half the fun of having a van? And French motorways really are a pleasure to use (apart from that pesky bit around Bordeaux…)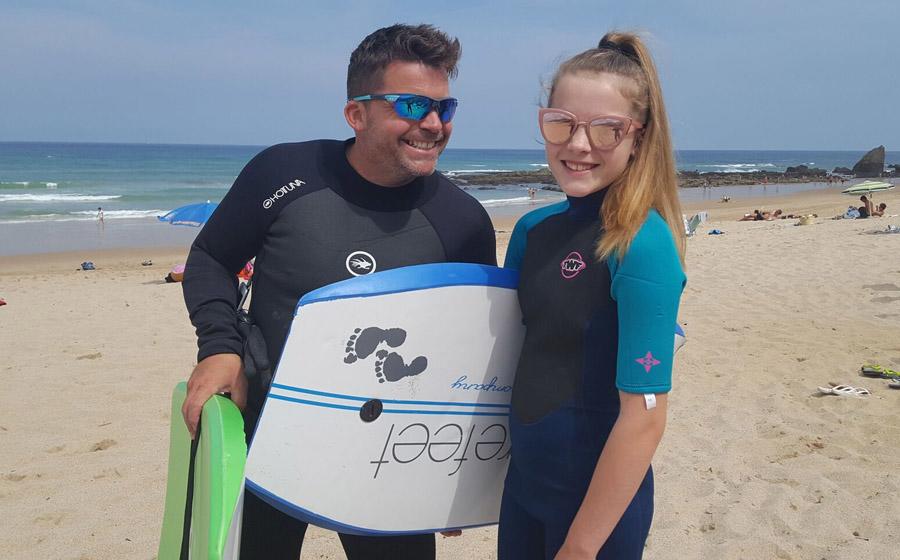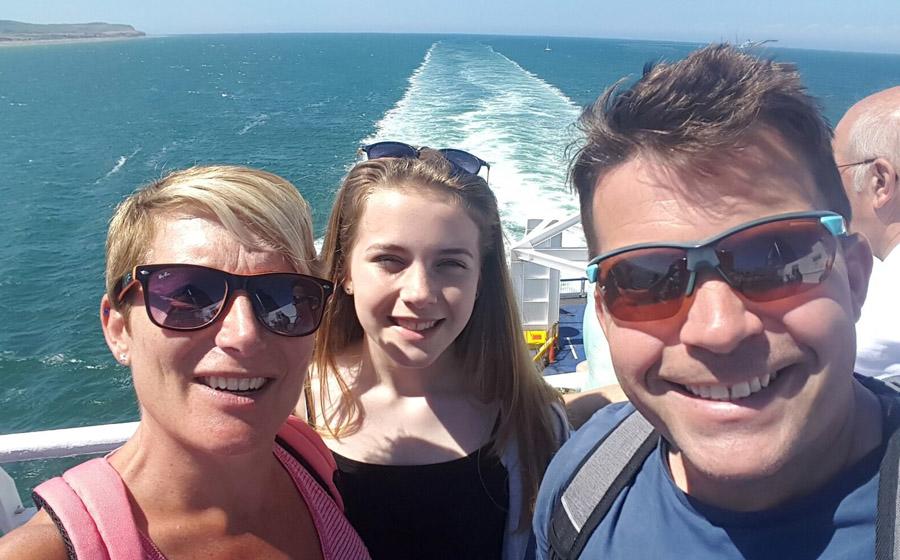 Our first campsite 'en francais' was the beautiful Chateau du Gandspette, just 20 minutes from Calais. When we made the booking through the Caravan and Motorhome Club we predicted we'd be hooked up by 4pm. But having managed to squeeze onto an earlier ferry we were on our huge pitch just before lunch. Maybe we should have put a few more miles on the clock, but we were just grateful all had gone so smoothly. This European touring lark was a doddle.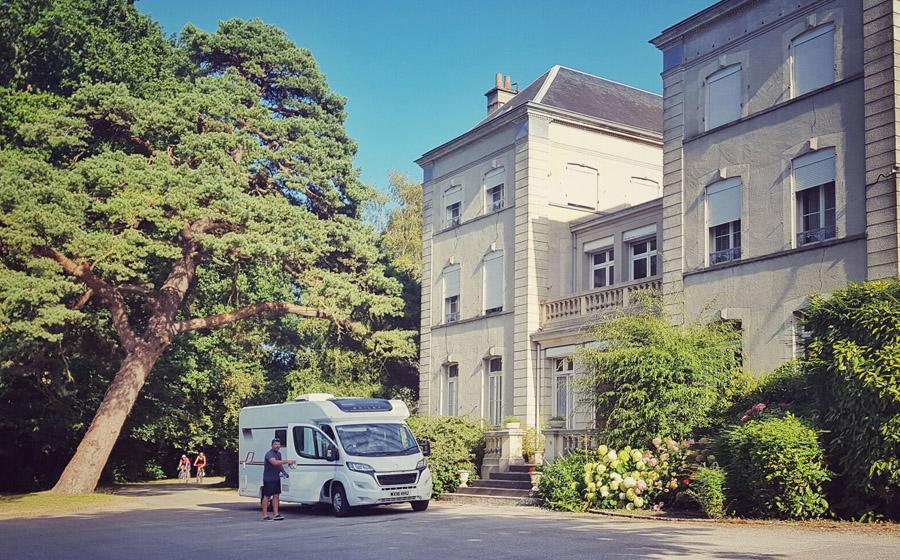 We spoke too soon. Only 5 minutes after arriving at our beautiful site a mini-disaster befell us. You can see how the drama unfolded on our latest YouTube video.
Suffice to say 30+° heat, slippery floor conditions and sheer bad luck led to one of our plastic levellers cracking and splitting under the weight of the van. A shard of the plastic pierced a waste tank on the front passenger side, causing a red/brown liquid to come shooting out! As far as we could tell, this was a mishap of holiday-ending proportions.
Happily for us, we had Red Pennant travel insurance and a potentially calamitous situation was fixed without us even breaking into a sweat (despite the absurd heat!). We did have to stay an extra night whilst awaiting delivery of a new part, but that was no hardship. We just cracked on with the holiday vibe; swimming, cycling and chilling in this glorious corner of Calais.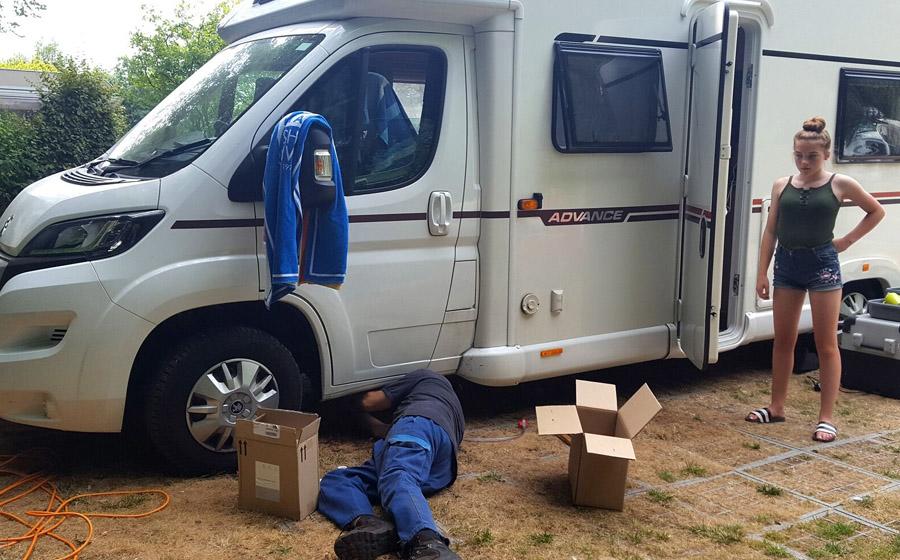 48 hours later we were on the road again. We drove and we drove and we drove. But then you do, don't you? France is massive. After an epic 8-hour stretch we stopped in the Loire region at another stunning C&M club site, Camping de L'Etang. Cold beer, a cool pool and fresh baguettes. This was what we had come for.
After a second epic day of driving (and singing, eating, bickering, more singing), we eventually arrived at our final destination Le Pavillon Royal, an incredible ocean front site in Biarritz. Only a day late, we were itching to get out and surf, swim, cycle, walk, eat, drink and laugh. And how we did. (Look out for another blog and vlog next month on that).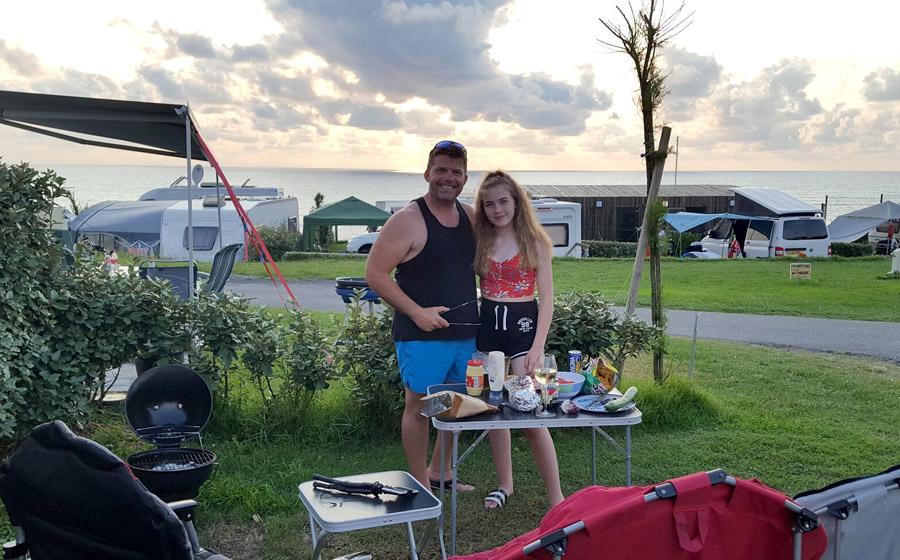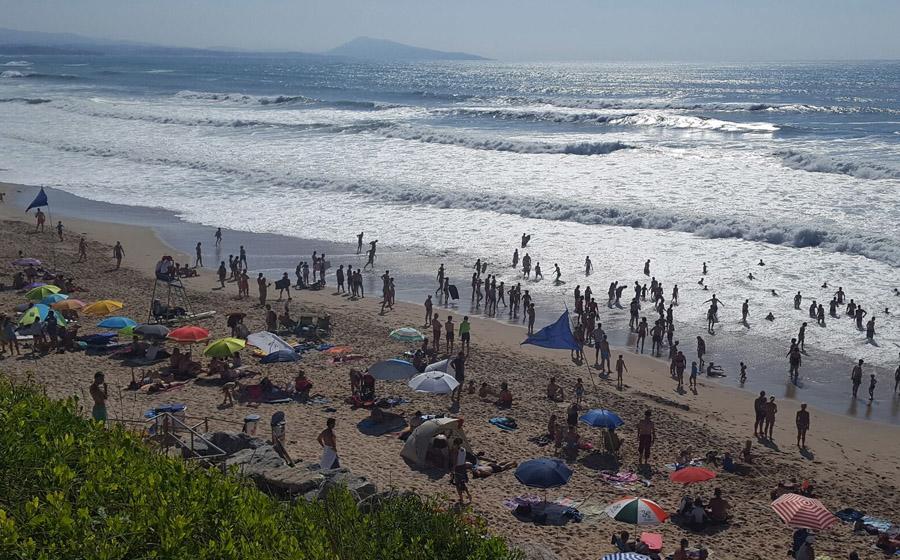 But we had loved every minute of our journey to get there. Even the 'disaster' with the leveller had a happy ending. It was an adventure, a giggle, and a good story to tell in the pub.
We had spent a bit too much on tolls, had forgotten to bring spare gas & Lois had packed far too many pairs of shoes. But these are all valuable lessons to remember for our next big trip.
And what we had learnt for sure is that holidaying in a motorhome will always mean the fun and the making of memories starts as soon as you pull away from your front drive.