LadyBelle's (UK) Coastline Adventure Continues
I was due to start my trip on 1st February, but seven days before I was due to begin, my dad passed away very suddenly. So, as you can imagine, this changed my plans as I wanted to spend time with my family. I waited a month, but it wasn't long enough, really. Two months would have been better, but I needed to crack on.
So being perfectly honest, I didn't have a great start to the trip. Having lost my dad, the emotional strain hit, and I got very behind on work, and alongside that, I had to get to know my new motorhome – LadyBelle, as I call her.
On 1st March, I left my mother's house in Lincolnshire and made my way to Sandringham Caravan and Motorhome Club Site. It was lovely and had absolutely everything I needed, so, in the end, I stayed for two weeks. After that, I made my way through Lincolnshire, Yorkshire, and Northumberland.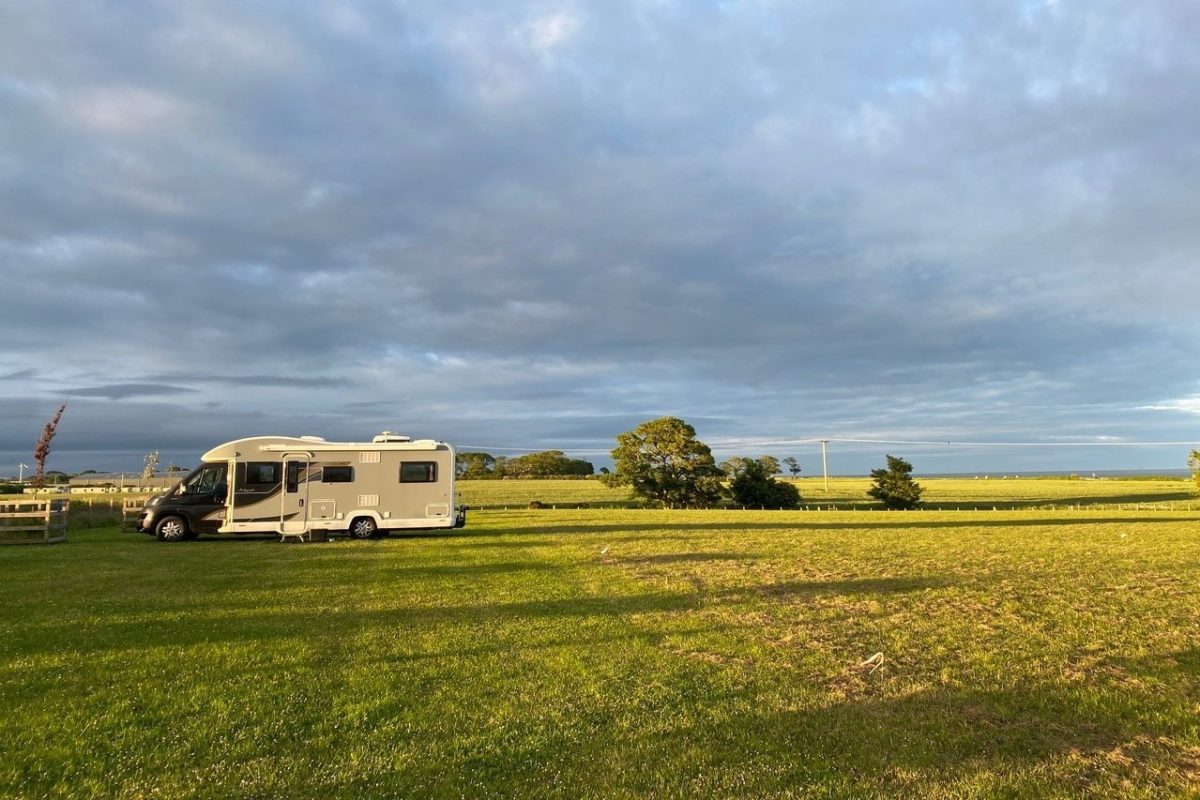 I found that my first month on the road was quite tricky. And on that topic, I'm often asked about the challenges I've experienced since trading my home for a motorhome. To that, I answer, the weather! Since beginning my trip, the weather has just not been good. To put it lightly, torrential rain – all the time! This, coupled with a smaller living space and being a first-time motorhome owner, were all quite challenging. Also, I had never driven LadyBelle on my own before. My parents came with me to collect her, and the only other time I had been out was for a short test drive to the coast, and my parents came with me on that occasion too.
Once I had the first month over and done with, I found that everything went much smoother. Everything from dealing with the chemical toilet to working out the heating system, plus a multitude of other tasks I had no idea how to do before the trip but somehow managed to accomplish. But, despite offering significant challenges at first, it's been a great learning curve, and I'm now at a stage where I know most things about the motorhome, I think!
Since 1st of March, I've had a few things within LadyBelle that I've needed to change, which is not uncommon, so I'm told. It's a big vehicle and, generally speaking, there is always an adjustment period during which time any issues can go back to the dealership for repair or discussion. But I couldn't do that because I was hundreds of miles from the dealership! So, my only option was discussion. The dealership was great, and Bailey replaced the faulty parts – none were significant!
To be fair, only a few things went wrong, but I had to repair them myself – that was the problem. In a way, I haven't minded as it's taught me so much, and now I don't think there's a single square inch of LadyBelle that I don't know. In fact, the Bailey Owner's Manual has become my new best friend! I reckon I could recite every page, and when you have nobody to refer to for guidance, it's your only choice. But, all jokes aside, the maintenance side of things was tricky at the start, but overall, I understand the motorhome much better now.
So far in my travels, I've enjoyed staying at many different and unique sites. I've stayed on farms, in back gardens, car parks and visited what I call proper sites. Looking at how individual sites are managed is something I've found quite interesting. There have been many occasions when I thought I could do it better! I'm a bit of a perfectionist, you see.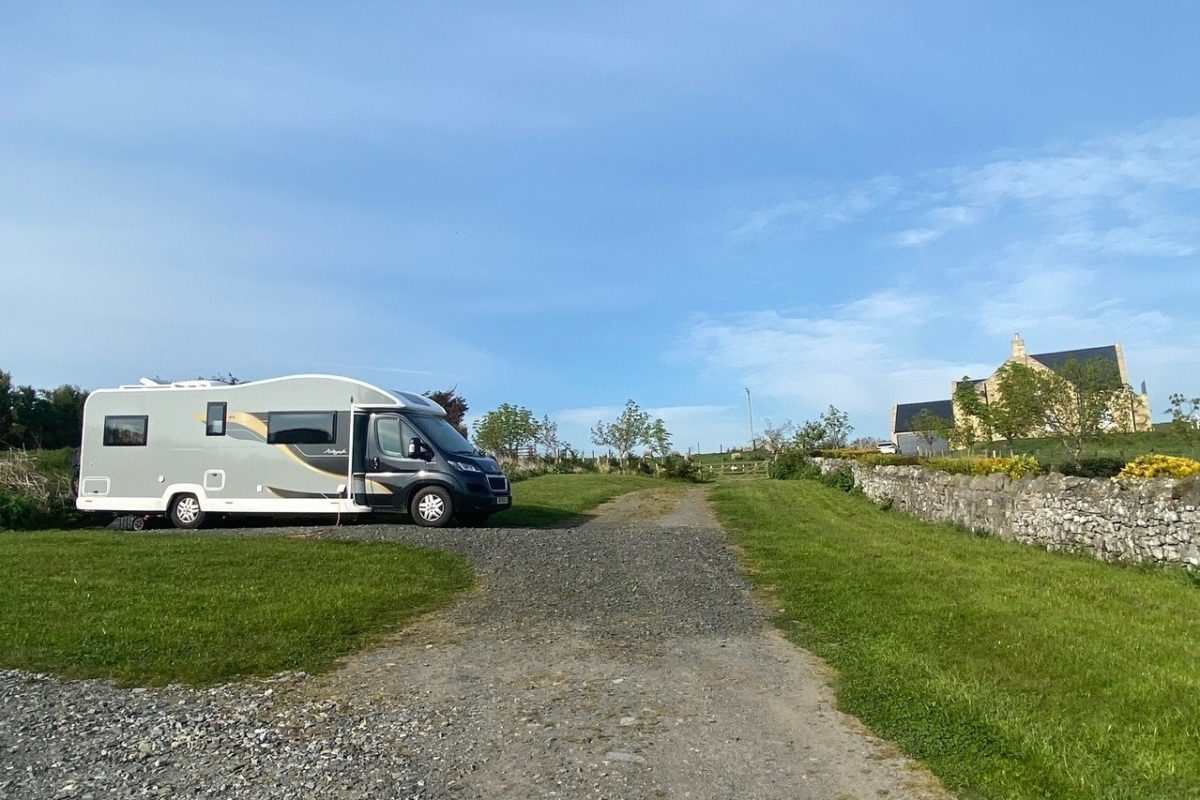 In the same way that children can be challenging when travelling, so have my two dogs, Lady and Bella. Unable to always keep an eye on them when driving, I decided to buy a travel crate. A perfect solution, I thought! We would all be able to travel comfortably and safely from one location to the next. But, in practice, it just didn't work. The dogs hated it! And I did too. The crate was a pain to put up and fold back down again. The only place it fitted was in front of the door, which meant stepping over it each time I wanted to use the kitchen or the loo. It was clear after a few trips that it was not working, so I decided to buy a couple of travel harnesses. Bella sits on the passenger seat, and Lady is in the footwell. This arrangement works infinitely better.
Constantly travelling from one place to another, it's hard to pick a favourite destination, but before and during my trip north, many people recommended Whitby in North Yorkshire. I'd never been before, so after a modicum of research, I decided to stay on a farm in Amble – a Certified Location I would highly recommend. It had fantastic views of rolling hills and the sea. Whitby is a busy seaside town that offers something for everyone. A harbour, a beach, the historical Whitby Abbey and the beautiful coastal village of Robin Hood's Bay.
Whenever possible, I try to avoid the motorways. Anyone can drive a motorhome on a motorway, but as an amateur motorhome driver, I view smaller roads as an opportunity to learn. And, with lots of practice under my belt, I can now safely say that I'm comfortable driving LadyBelle in most situations. I'm talking three-point turns and reversing down small lanes! Check out my blogs on www.ladybelle.co.uk to find out more.
In my previous Bailey blog, I mentioned my initial doubts prior to the trip and what a massive undertaking it was to be away from home, family and work for a year, but I can now say with complete confidence that I am so happy with my decision! There have been some very stressful times, but… there have been great moments of freedom and joy. I'm not going back, that's for sure! I'm seeing this adventure out, come rain or shine!