Just back from...Tamworth
Alan Hutfield, Head of Information Technology at Bailey of Bristol recently returned from a weekend away in Staffordshire in an Autograph 68-2 motorhome.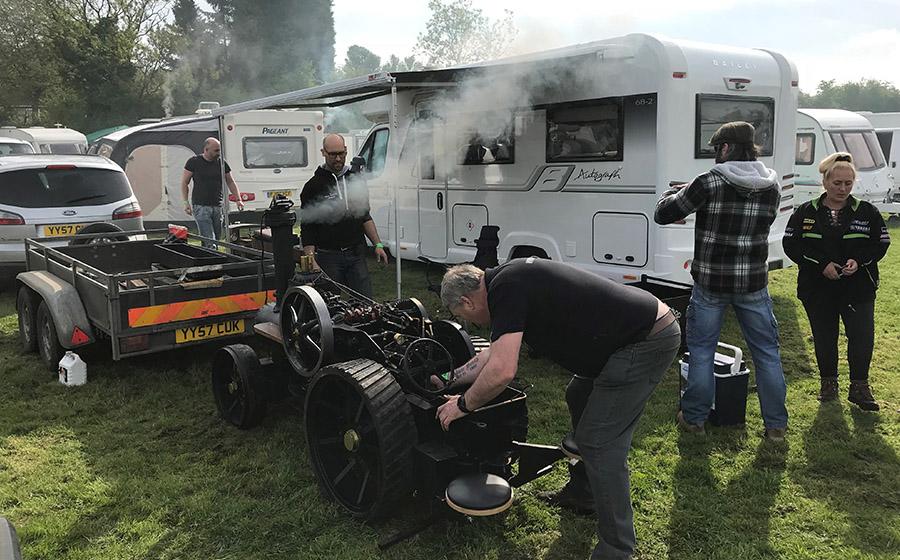 ---
Fill us in on what you got up to…
My son Paul and I went on a long weekend to Statfold Barn railway, which was holding a miniature traction engine steam rally. During the weekend, we stayed in the Autograph 68-2 on the site of the event in Tamworth, Staffordshire. We spent the weekend riding trains, steaming up and driving miniature traction engines by day and by night some drinking, eating and generally conversing with friends. A great weekend.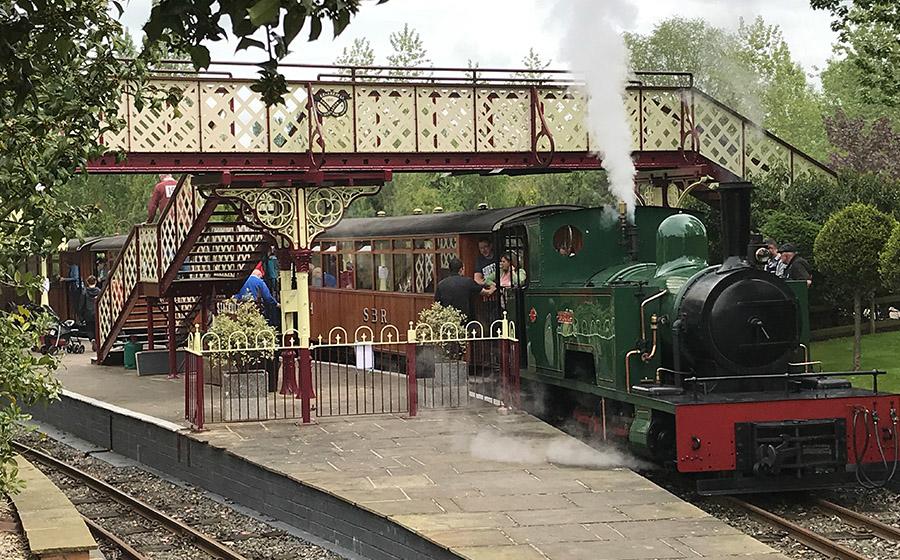 Tell us about the motorhome?
We took a Bailey 68-2 Autograph motorhome to Tamworth, which was ideal for the two of us. It is only a little over two hours from Bristol and the motorhome was easy to drive and manoeuvre. It was a comfortable journey as we made our way to Statfold Barn Railway.
Give us a taste of what the food was like?
On the way to Tamworth we picked up some excellent food from the Farm Shop at Gloucester Services on the M5. With some great pies, sausage rolls, plus some bottles of wine and some great Belgian beer, we spent the evenings tasting what we bought with friends. We even shared the beer!
Favourite activity?
Definitely riding the trains. If I had to pick one I'd say driving the 4" scale Ploughman's Traction engine, bit of a beast in miniature!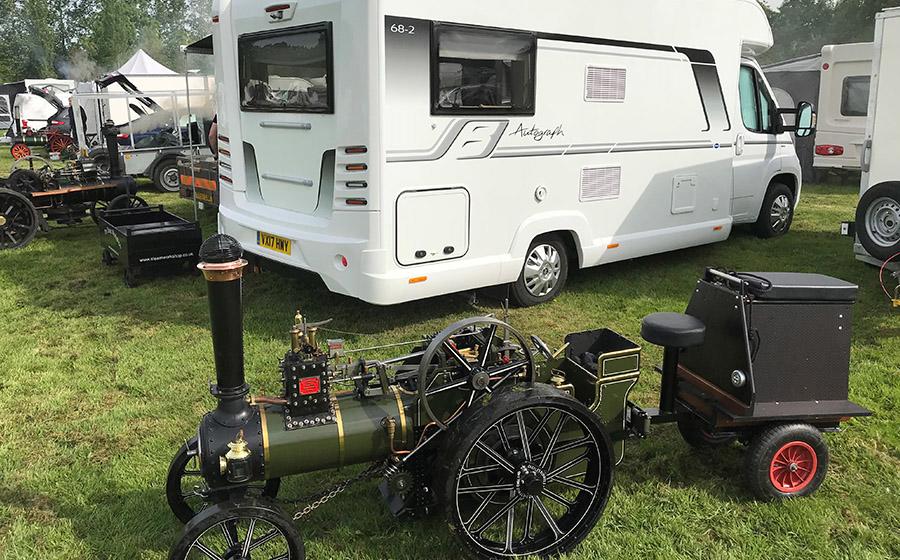 Don't miss…
At Statfold Barn Railway, there is also the Statfold Engineering Works and we were lucky enough to have a works tour, where we looked at, amongst other things, the machine shops. During the tour, we were shown how they were producing new and refurbished wheel sets for Cross Rail. We were also shown the many different components for various preserved steam railways and a complete new locomotive, which is due to go out to the Bahamas in November.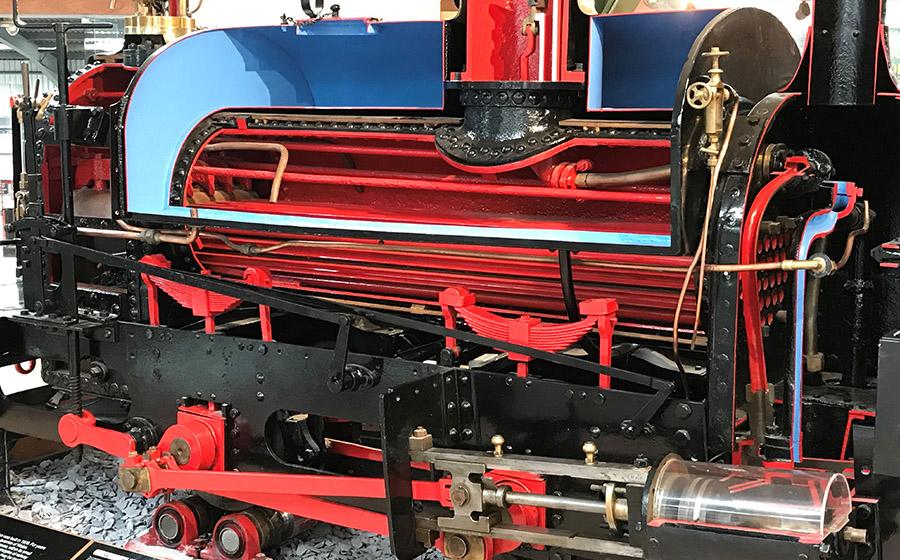 Learn anything new?
I think I know a fair bit about trains but even I picked up some new information. It was particularly informative to learn about the fantastic sectionalised locomotive and 'how it works'.
Give us a final thought…
The motorhome was fantastic and allowed us to have a great weekend away at an excellent event. We got to experience everything that went on but in a completely different way. It was great to be able to drive to Tamworth, set-up the motorhome and be ready for a weekend without a care in the world.
Everything was so easy and in the end we felt a little sad to be saying goodbye to the motorhome after our weekend jaunt. Needless to say I'd do it all over again at the drop of a hat.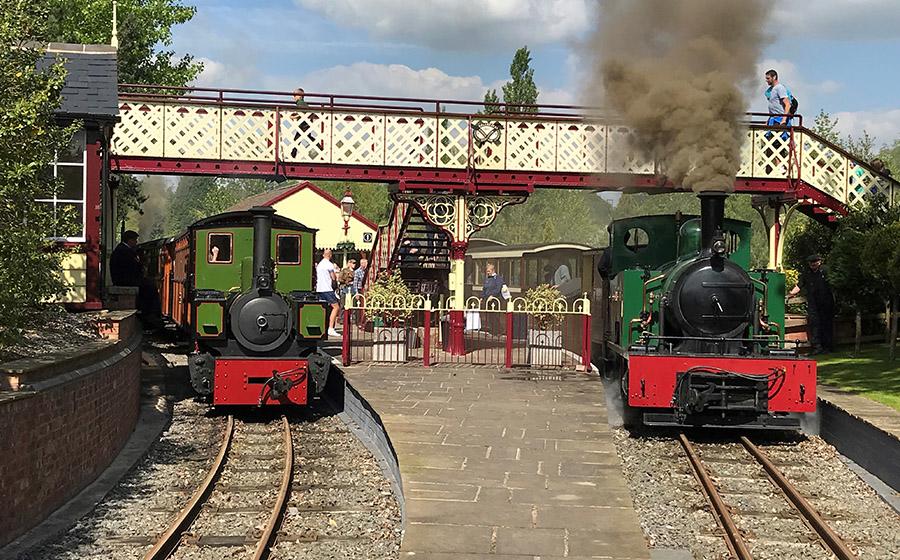 Looking for more adventures? Find out what Marketing's Jackie Stephenson got up to on her trip to bohemian Brighton.