Just back from...Brighton
Jackie Stephenson, Digital Marketing Executive at Bailey of Bristol recently returned from a weekend trip to Brighton in an Autograph 75-2 motorhome.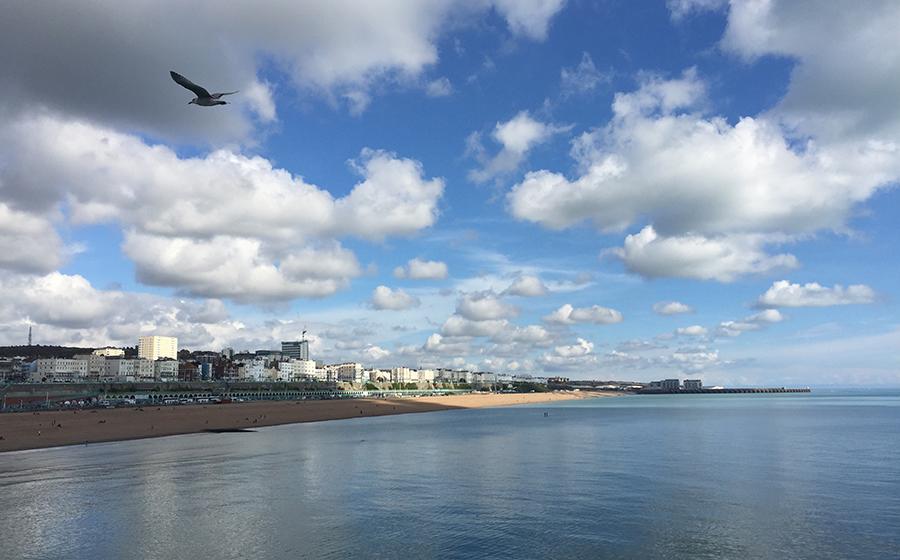 ---
Fill us in on what you got up to…
I've been going to Brighton for years for holidays and weekends with my husband, Lee. It's a favourite place for us so we thought it would be interesting to experience it in a motorhome. We stayed at the Brighton Caravan and Motorhome Club site which is right on the edge of the South Downs, close to the marina and a pleasant 2 mile walk into the city centre. The site is lovely – very clean and friendly with great facilities and good pitch sizes.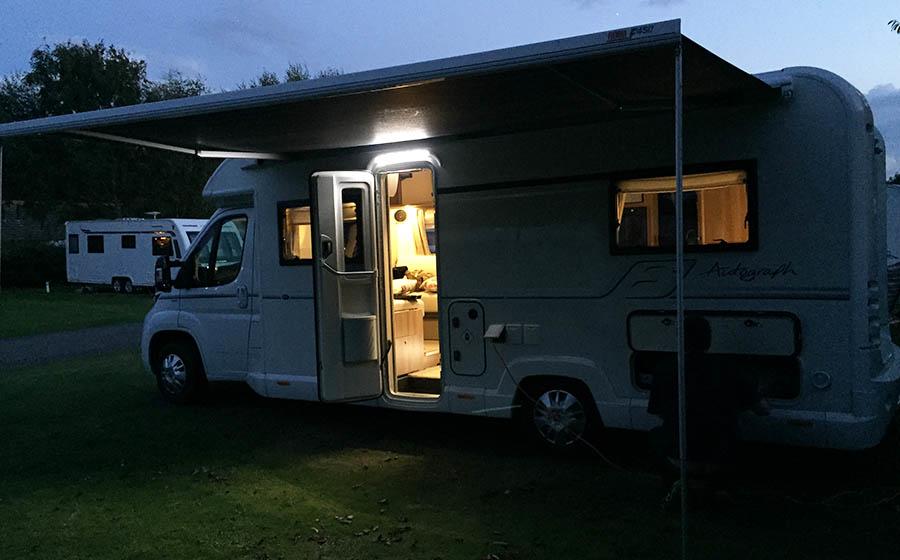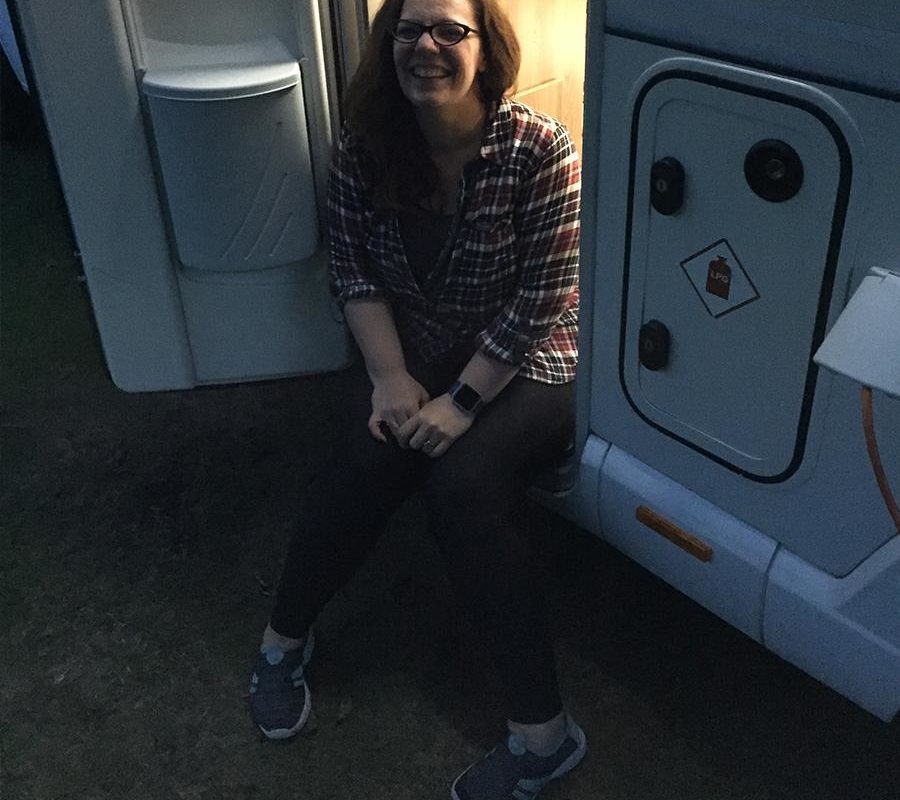 Give us some recommendations?
There's so much to see and do just walking around Brighton. Our favourite things to do is to walk along the seafront and the beach which is full of wildlife and plants at the marina end, take a trip up the pier (free entry and great if you're a 2p machine fan like I am!), and of course spend an afternoon wandering around The Lanes for a ridiculous amount of independent shops, cafes and restaurants.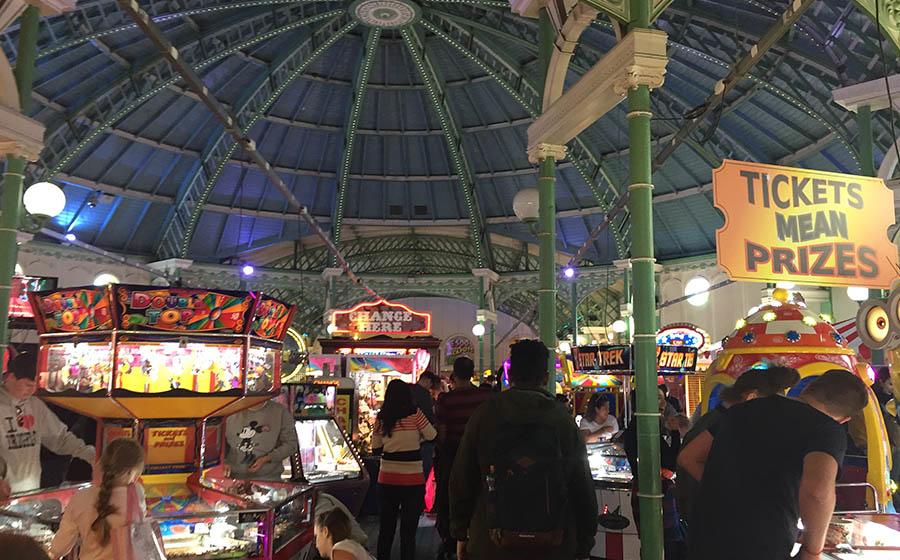 Why Brighton?
Brighton was somewhere I considered when I was looking at universities but ended up in the South West instead. I really love the city and being right next to the sea. I think we've managed to get the best of both worlds – living in Bristol where we're really settled now and having Brighton as a go-to holiday destination. It's a place that you can do in a weekend but also somewhere that can easily stretch into a week-long summer holiday.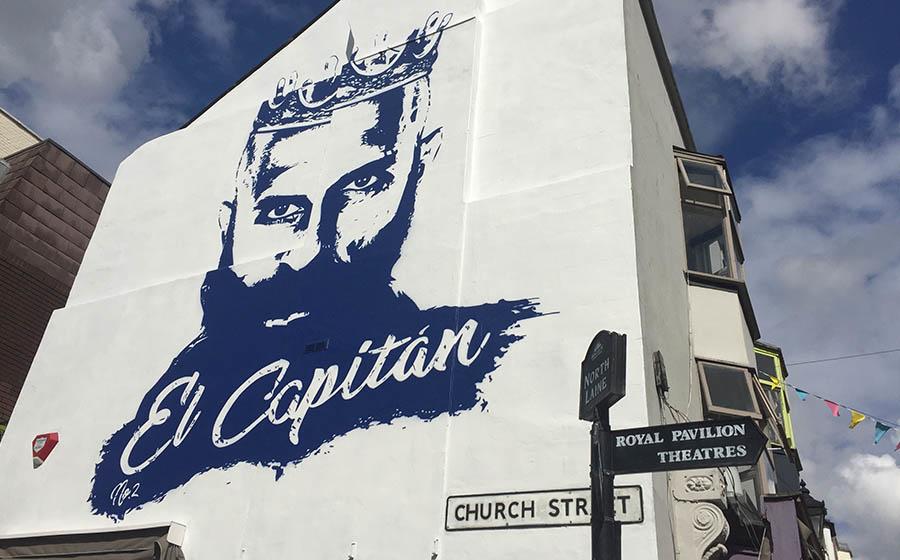 Tell us about the motorhome…
While we've both had experience of caravanning and camping before, this was the first time we'd been away in a motorhome. We both took a turn driving and found it easy to manoeuvre both in town and on the motorway. I found it fun to drive and easy to get in and out of petrol stations. Inside it was incredibly comfortable and even after a very wet walk back on the Saturday when the heavens opened, we dried off and warmed up quickly once back inside. Being able to make a cup of tea so easily and having space to dry wet clothes in the washroom was a massive bonus that evening!
Give us a taste of what the food was like…
We tried a couple of new places for food and went back to an old favourite. The first day we found the lovely Dotties Cafe right next to the campsite which served very tasty cooked breakfasts – we tried both the standard and vegetarian options between us.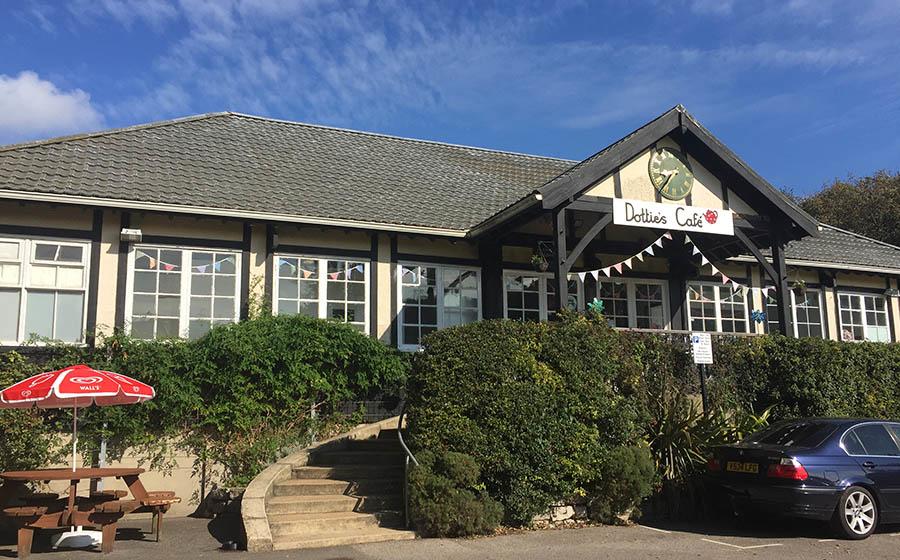 For lunch on the Saturday we tried Befries – a Belgian Fries bar. They serve the fries in old fashioned seaside cones, and they come with a huge choice of sauces. As we hadn't been before, they offered us a sauce tasting selection and topped up our favourites.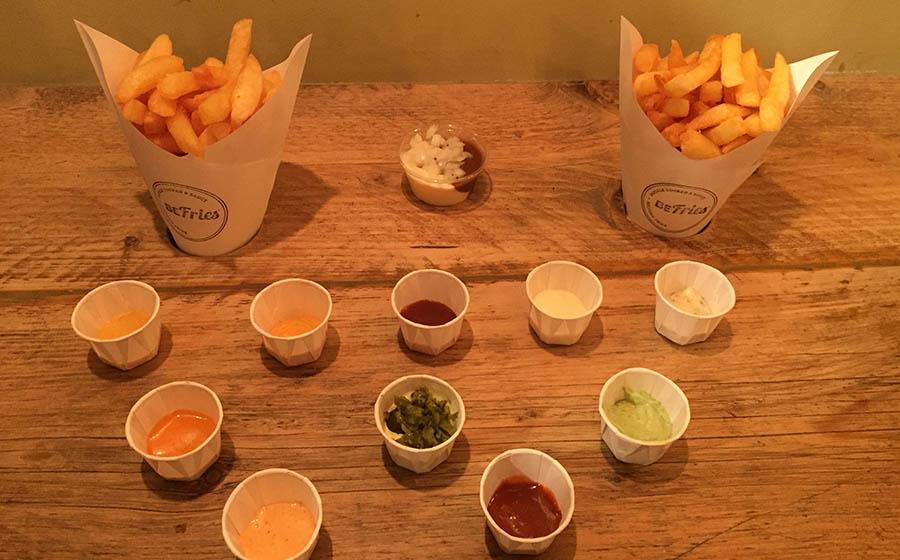 For dinner that night we went to Muang Thai, which is a Thai restaurant we've been to many times before where the food is always excellent. On the Sunday we stopped at Dum Dum Donutteire which serves glazed doughnuts and cronuts (a cross between doughnuts and croissants). We had the crème brulee glazed doughnut and a strawberry and cream cronut which were amazing.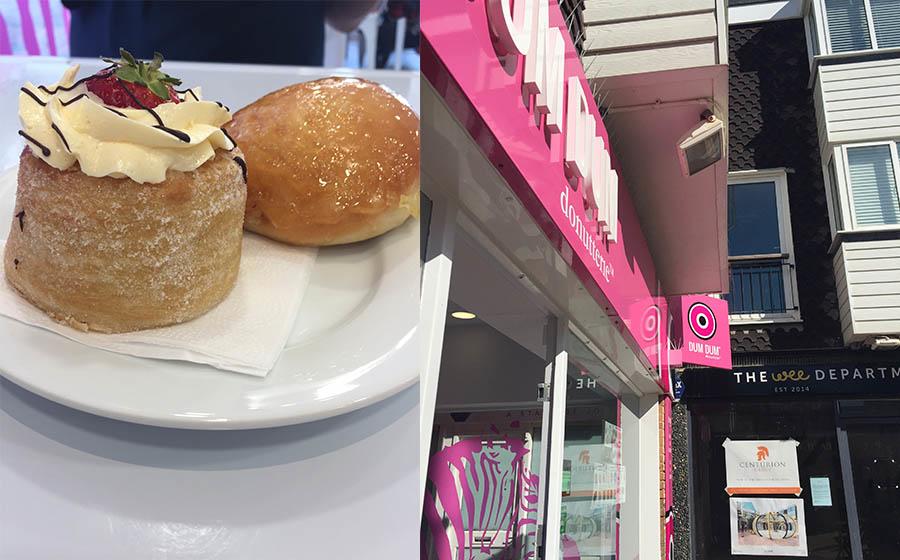 We also used the kitchen in the motorhome for bacon rolls, sandwiches and a constant supply of tea!
On the thrill-seekers hunt?
We watched people on the beach riding Brighton Zip which is the longest zip wire on the south coast, running for 300m. It just opened this summer, so was something we've not seen before. It was fun to watch people speeding along the beach and taking some unusual photos, but it's not something that I thought about trying at the time as I'm not a fan of heights! After looking at their website though, I'm considering overcoming that fear the next time we visit.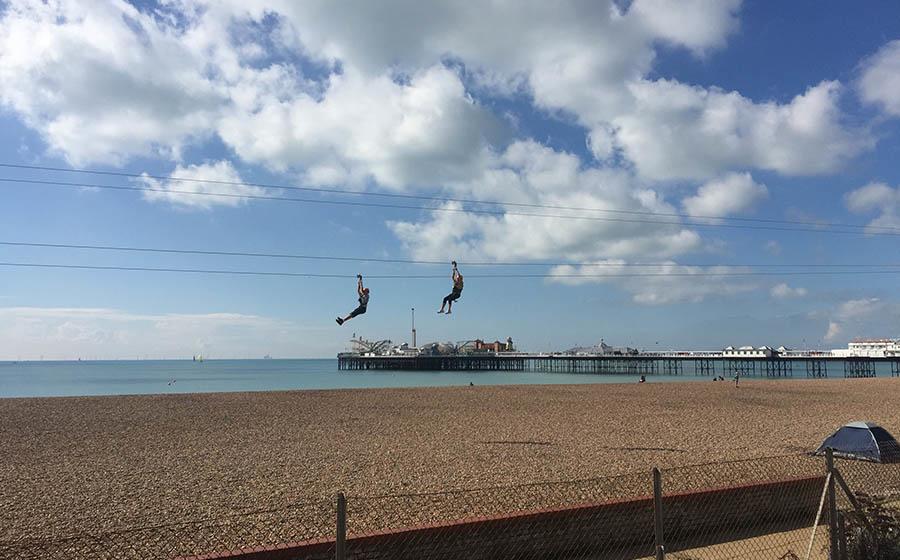 What was that special moment?
I loved waking up in the morning and hearing the birds in the hedge right behind the motorhome singing. We also saw a lot of rabbits, field mice and birds on our walk into town – as it was a sunny day, everything was out and about. For somewhere so close to the city, this part of Brighton has a lot of wildlife thanks to the South Downs sitting right next door.
Jackie's top tips for Brighton …
On a Sunday you can park at the marina end of the seafront for £5.20 for 11 hours. Great if you need to check out of the site but still want a day in town. Get there early and there is plenty of space.
In The Lanes, visit Snoopers Paradise – it's a giant antique / curiosity / boutique shop along the lines of Camden Market. It's hard to describe and has to be seen to be believed.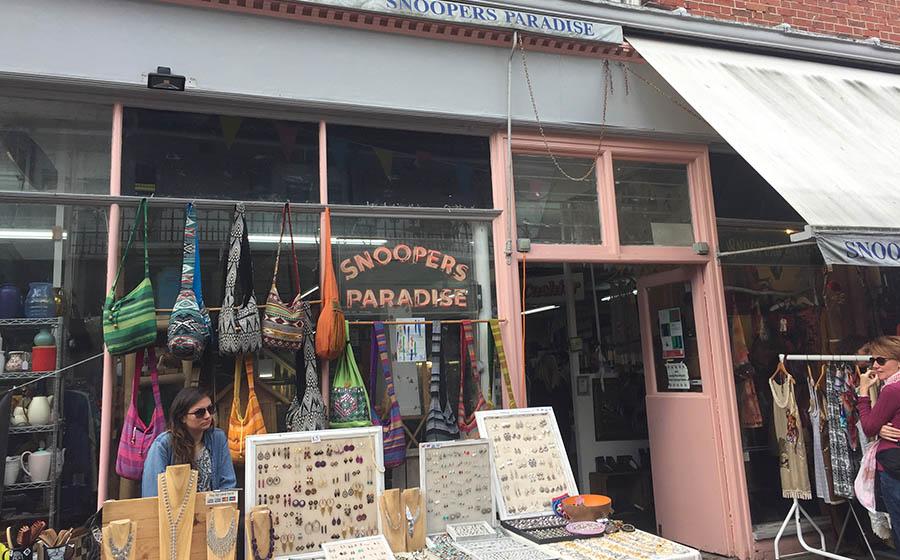 You can't go wrong with Bubble Tea from Pearls if you fancy a change from the normal coffee break after walking around.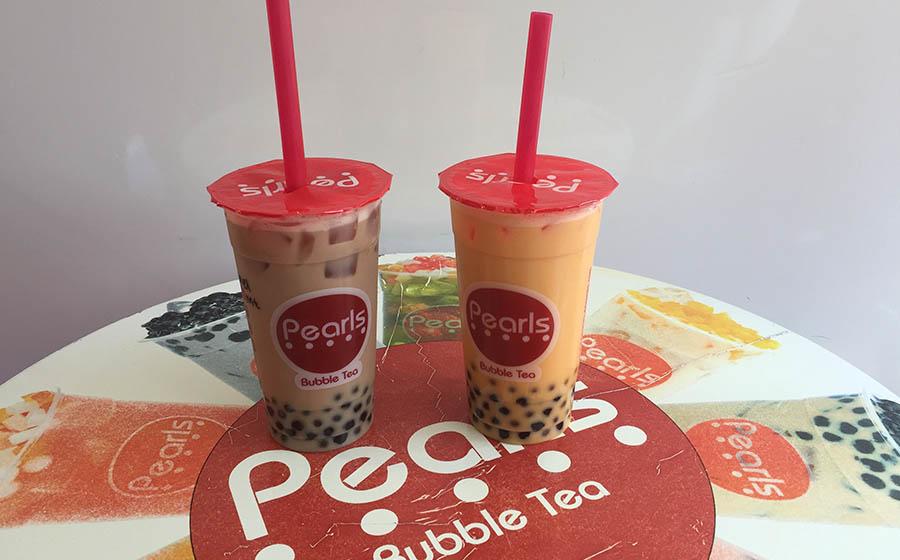 One amazing activity…
I love The Lanes. There are so many shops, including ChoccyWoccyDoodah, which has had its own television series, The Duck House, which sells nothing but rubber ducks, and Photomatic where you can pose to your hearts content and get souvenir photobooth photos.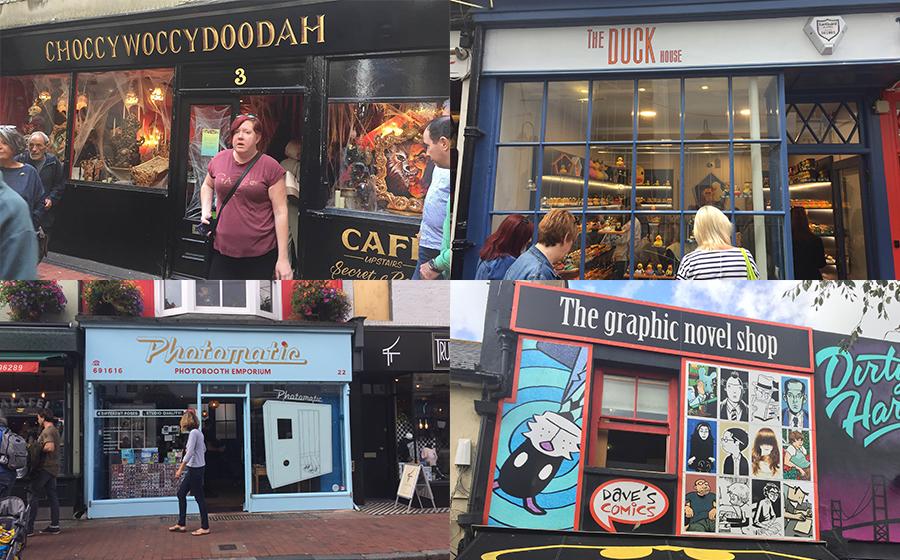 Souvenirs?
We took a trip to the Lego store and immortalised ourselves in Lego for £1.99 a go! I also bought a block of coconut ice on the pier (bringing back some childhood memories), but we're sorry marketing team – we ate it in the van on the way home!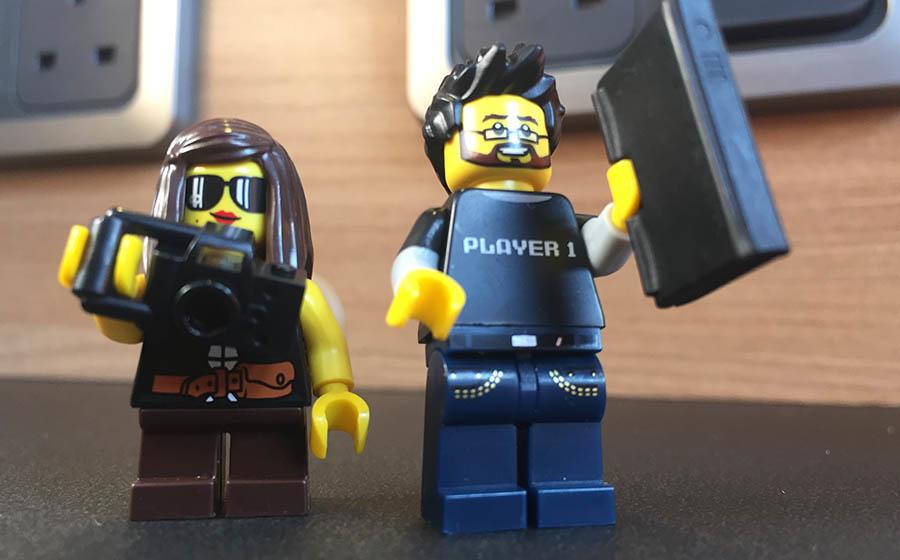 Give us a final thought…
The motorhome allowed us to experience a place we know well in a completely different way. It was nice to get closer to nature and as parking can be difficult in Brighton, it was great not to have to worry about the car and where we were going to put it overnight. Everything was so easy and we were a little sad to drop our home-on-wheels back at the factory on Sunday night. We'd definitely do this again!