Jen and Russell Franklin - Midlife adventurers
Jen and Russell had plans to travel the world in 2020: Australia, Mexico, Thailand, the Maldives... they all had to be put on hold. That's when they decided to start looking into motorhomes. A motorhome was further into the future dream of theirs, but the pandemic accelerated their plans and now they think it's the best decision they could have ever made. They collected their Autograph 75-2 in July last year, and have visited places in the UK they didn't even know existed.
Stan (that's how they named their Bailey motorhome after Jen's dad) has given them the freedom to explore when they were allowed to travel and added something extra to their lives that they didn't even know they were missing.
You can follow Jen and Russell's adventures on their Instagram @midlife.adventurers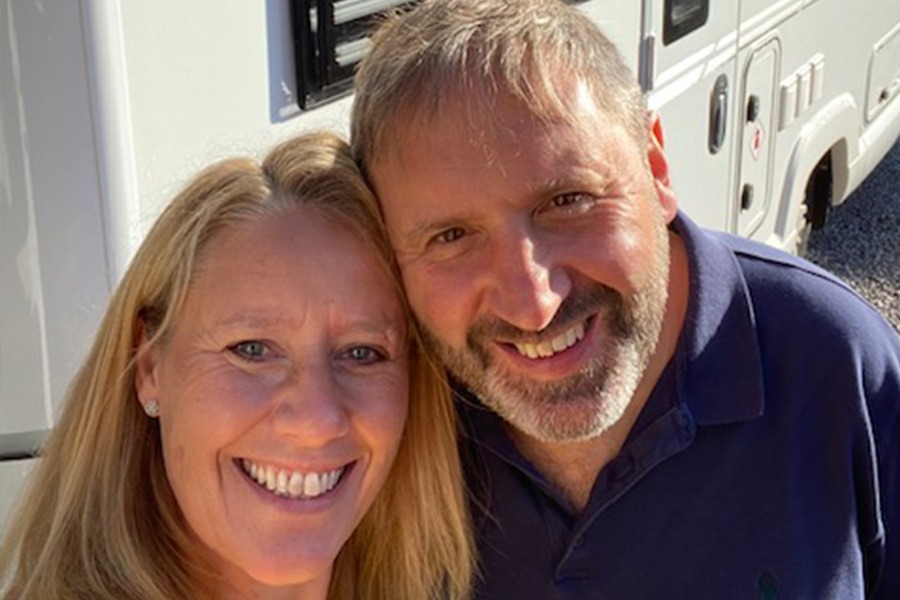 Jen and Russell decided to buy their motorhome after all their international travel plans had to get cancelled
---
When did you get your Autograph? 
We bought our Autograph 75-2 in June of last year from Don Ammot in Derby
Have you had a caravan or motorhome before?
We had a folding camper when our children were very little and then a Bailey Ranger caravan when they were slightly older. We then bought a home in Cyprus so holidayed there for a good few years instead.
Why did you decide to get one?
We had many plans for 2020 and funnily enough, motor-homing wasn't one of them. Russ sold his business at the end of February last year, so we decided to take some time out of the rat race and had plans to travel the world. We had trips to Australia, Borneo, Thailand, Mexico and the Maldives booked but the pandemic put pay to those. We had talked about buying a motorhome some time in the future but definitely a good few years down the line. There suddenly seemed to be no time like the present! After a little research and knowing roughly what we wanted, we started our search. It took us a few weeks of internet trawling and some trips up and down the country but finally we found our perfect motorhome. It literally was love at first sight.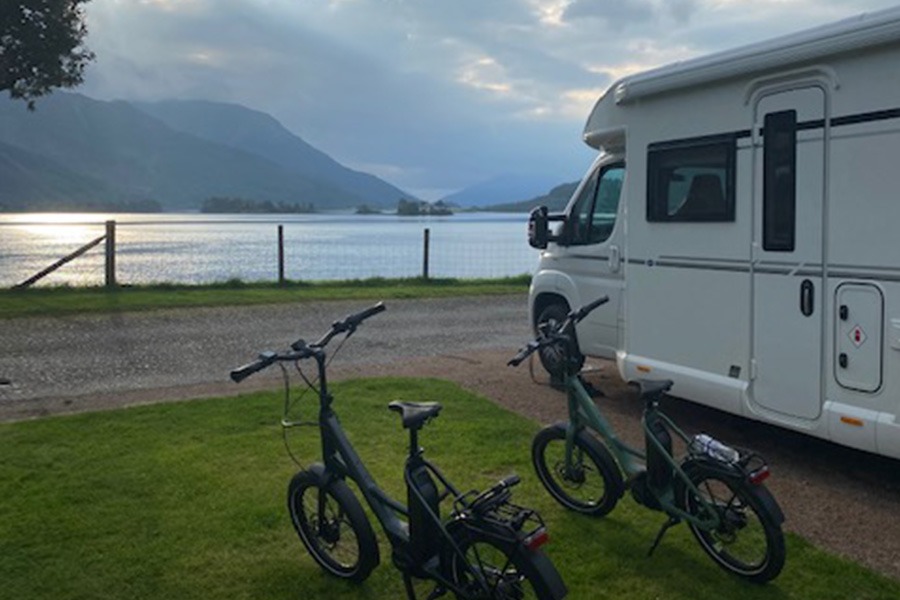 For Jen and Russell, it was love at first sight with their Autograph 75-2
---
Who do you go motorhoming with?
Our children are now grown up so it's just the two of us. They say we're having a midlife crisis. We said 'wait til you have yours, it's great'!
Where did you go on your holidays for the first time in your motorhome last year? What did you do?
We picked Stan (named after my dad) up on 8th July, brought him home, packed him up and immediately left for 8 days in Cornwall. We stayed at an amazing site called Trevedra Farm in Sennen, not far from Lands End. The weather was amazing so we spent our days walking and our evenings relaxing in Stan, with a good book, movie or board game on the go.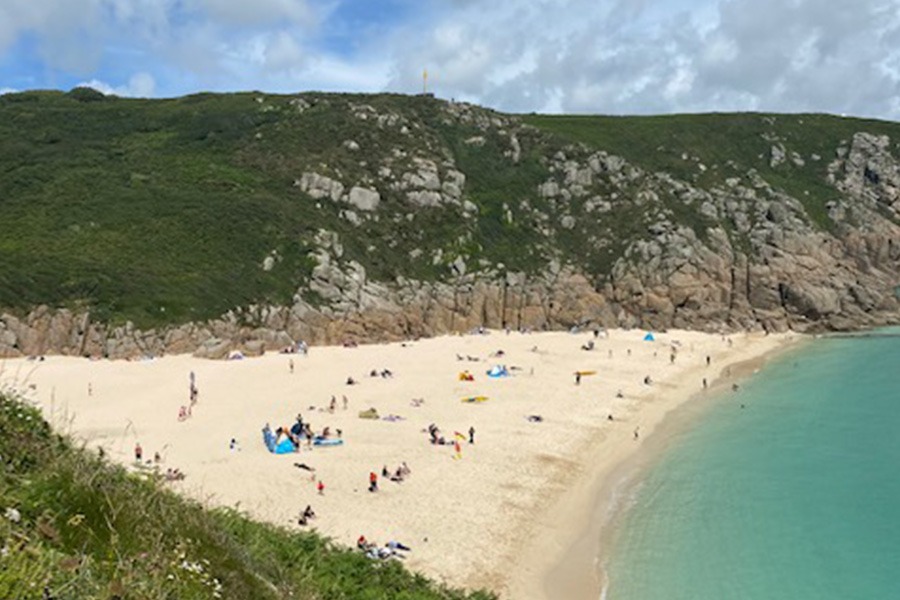 Walking the coast path in Porthcurno, Cornwall
---
Where else did you go last year?
We certainly made the most of the time when we were allowed to travel in Stan. After Cornwall, we went to stay at our friends' Alpaca Farm, Abbotts View Alpacas in Buckinghamshire. We stayed a few times at a CL on an equine farm and had a wonderful week in Norfolk, walking the sugar beet and maize fields. In September, we drove all the way up the country for a six week tour of Scotland.
What was your favourite trip?
That's a tough question because all our trips have been wonderful in their own way, but if we had to choose one it would definitely be our six week tour of Scotland. Jen's a massive planner so after studying several books and marking our map to within an inch of it's life, we left knowing exactly where we'd be sleeping each night with a rough itinerary for the whole time we were there.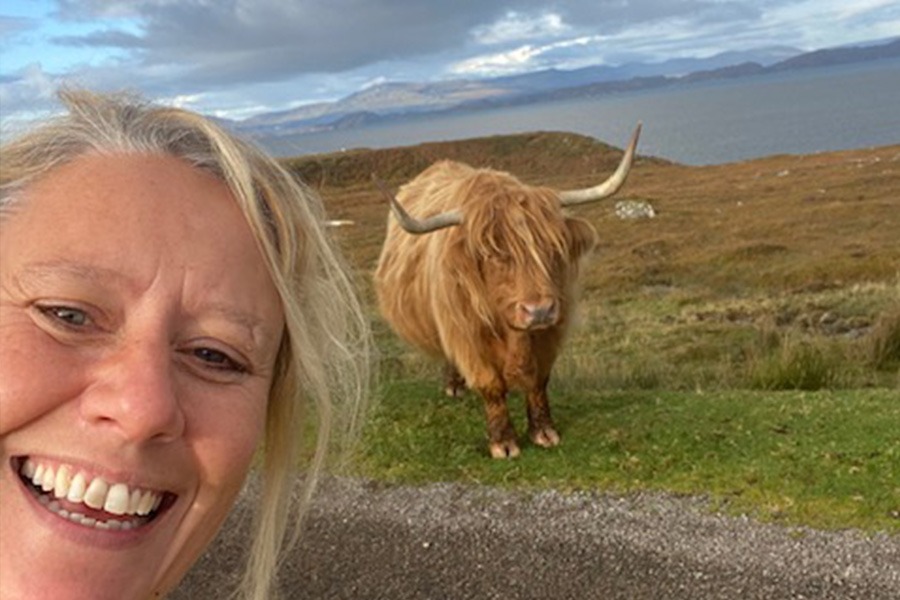 Applecross pass, Scotland
---
Scotland was like the gift that kept on giving. We drove the Highlands and Islands and then the NC500 in an anticlockwise direction. Our trip just got better and better. There were several highlights: hiking up to the Old Man of Storr on the Isle of Skye; chasing the Jacobite steam train from Glefinnan along the road to Malaig and spending the night at the top station on Cairngorm Mountain.
If you're thinking of doing the route yourself but are nervous about the single track roads, try not to be. They're ok. There are plenty of passing places and as long as you abide by the rules of the road up there, you'll be absolutely fine. In fact on our way home, we were so used to the single tracks that we found the big roads quite intimidating. It's funny what you get used to isn't it.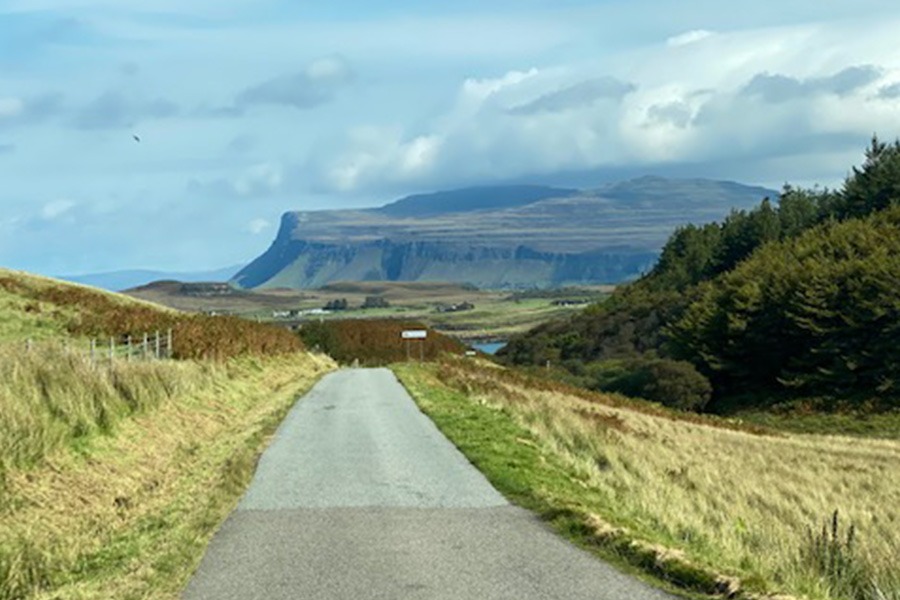 Driving views in the Isle of Mull
---
What do you like the most about motorhoming?
Another great question, but for us it has to be the freedom. Stan has added something extra to our lives that we didn't even know was missing
What's your favourite thing or feature in your Autograph 75-2?
We'd like to say everything, as it really is the perfect van for us! Russ's favourite thing is the fact that our shower is separate to the bathroom and Jen's is that we have a fixed bed so there's no faffing every night before we roll into it.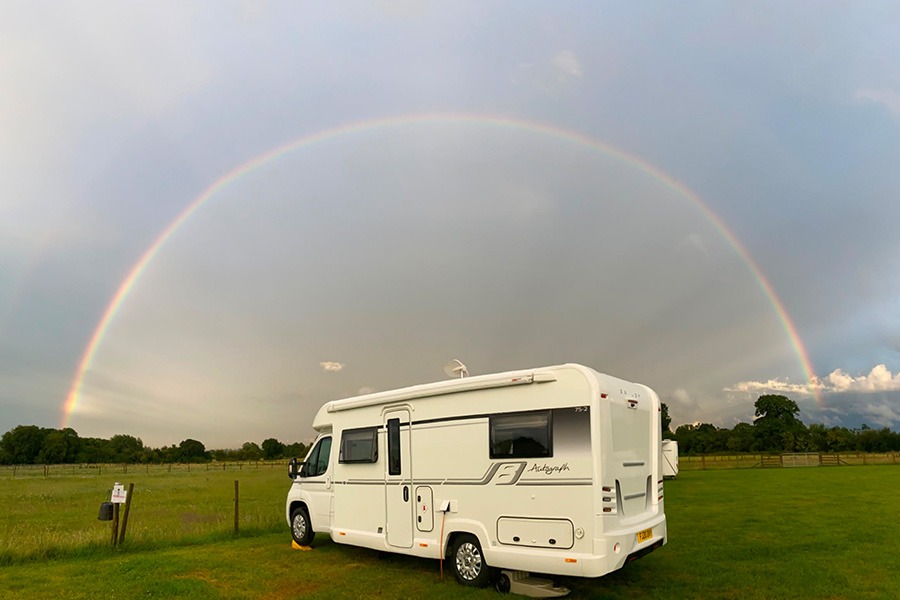 For Jen and Russell, their motorhome has added something extra to their lives that they didn't even know was missing
---
What has motorhoming meant to you during the pandemic? 
It's given us the freedom to explore when restrictions have allowed and we've discovered parts of the UK that we never knew existed. There is absolutely no way we'd have been to them if it weren't for Stan!
Have you been using your motorhome during the lockdown at home? 
Stan may look like an ordinary motorhome but he's an extraordinary one. He's been transformed (well, we put the table up and turned the heating on) into a university exam hall for our son's girlfriend who is studying for her MA in Law. He's also been a place of solitude during the last lockdown. We've decamped from the house for some quiet time many an afternoon, since our kids are at home with both their partners at the moment! They get their space, we get ours.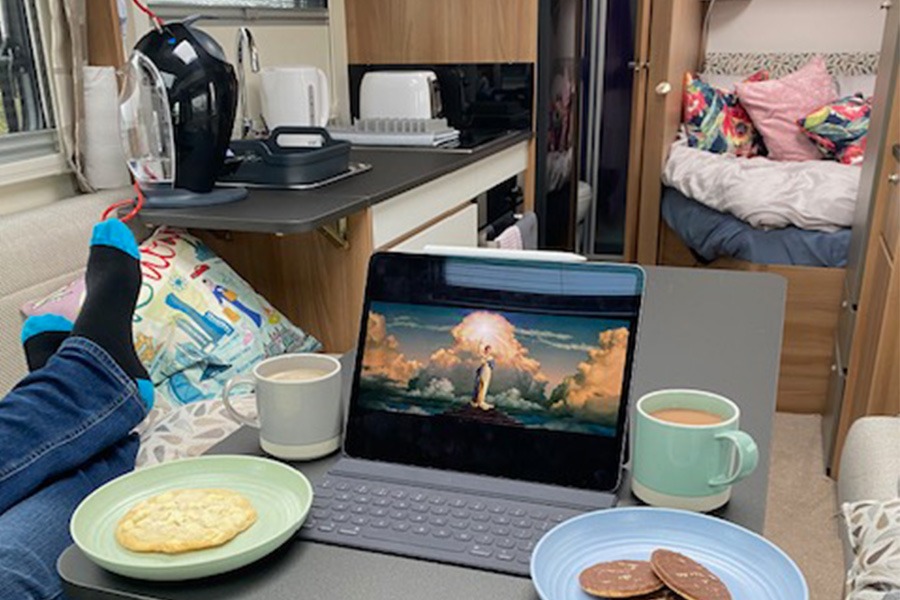 Tea and biscuits in the motorhome - Inside your Bailey, you could be anywhere in the world!
---
What are your plans for this year? Where would you like to go?
We're off to Cornwall for a couple of months during May and June, starting in Looe and finishing in Tintagel. Our plan is to stay at sites dotted along the South West coast path so we can do as much walking as we can. Walking is one of our 'things'. Later in the year we're planning a big trip over to the Republic of Ireland to explore the Wild Atlantic Way.
We've missed our adventures in Stan and can't wait to get going.
Thank you to Jen and Russel for sharing their story with us. You can follow their travels on Instagram at @midlife.adventurers